Preheat oven to 425 degrees
Crush the cornflakes in a baggie with a rolling pin. Don't make a powder, leave some texture.
Pour into a bowl large enough to lay  a chicken strip flat
Mix the mayo, parm and mustard thoroughly
Cover a baking sheet with aluminum foil
Grease the aluminum foil with the butter
Divide the sauce mix. Use 1/3 for preparing the chicken and reserve the rest for a serving condiment
Use a brush to coat both sides of a chicken strip with the mayo/parm sauce, then press and coat with the crushed cornflakes – then lay flat on the baking sheet
Repeat the process for the remaining chicken strips
WARNING! Don't cross contaminate your reserved sauce with the brush. Raw chicken is full of bacteria. If you dip your brush into the reserved sauce because you need just a little bit more, you will have to make a new batch for serving!
Bake for 20-25 minutes. Cornflakes should be lightly browned
Remove and serve with a generous dollop of sauce on each plate.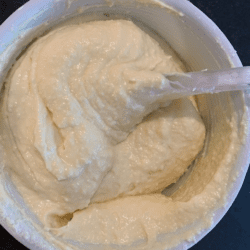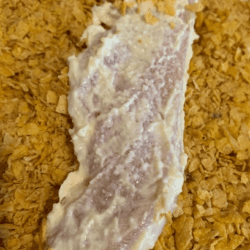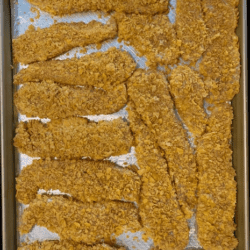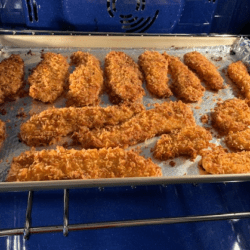 And just one more thing…
Who made up the saying "winner, winner, chicken dinner!