Hi! I'm Tim!
I live in Arkansas, my adopted state, but I'm a Louisville, Kentucky native. I chased the corporate dream until settling in Fort Smith, but my career had a major influence on my culinary tastes. Traveling and dining on an expense account was, without a doubt, great training and the best part of my job. My beautiful, patient and understanding wife has followed me for a half century making wherever we are, home. A terrific son, daughter-in-law, two precious grandchildren and a fur baby complete our immediate family.
Why I Cook

My wife, busy working and spoiling grandchildren, retired from the kitchen and it was cook or starve. I wanted to enjoy foods I loved from far-flung places and to re-create dishes from favorite restaurants and chefs.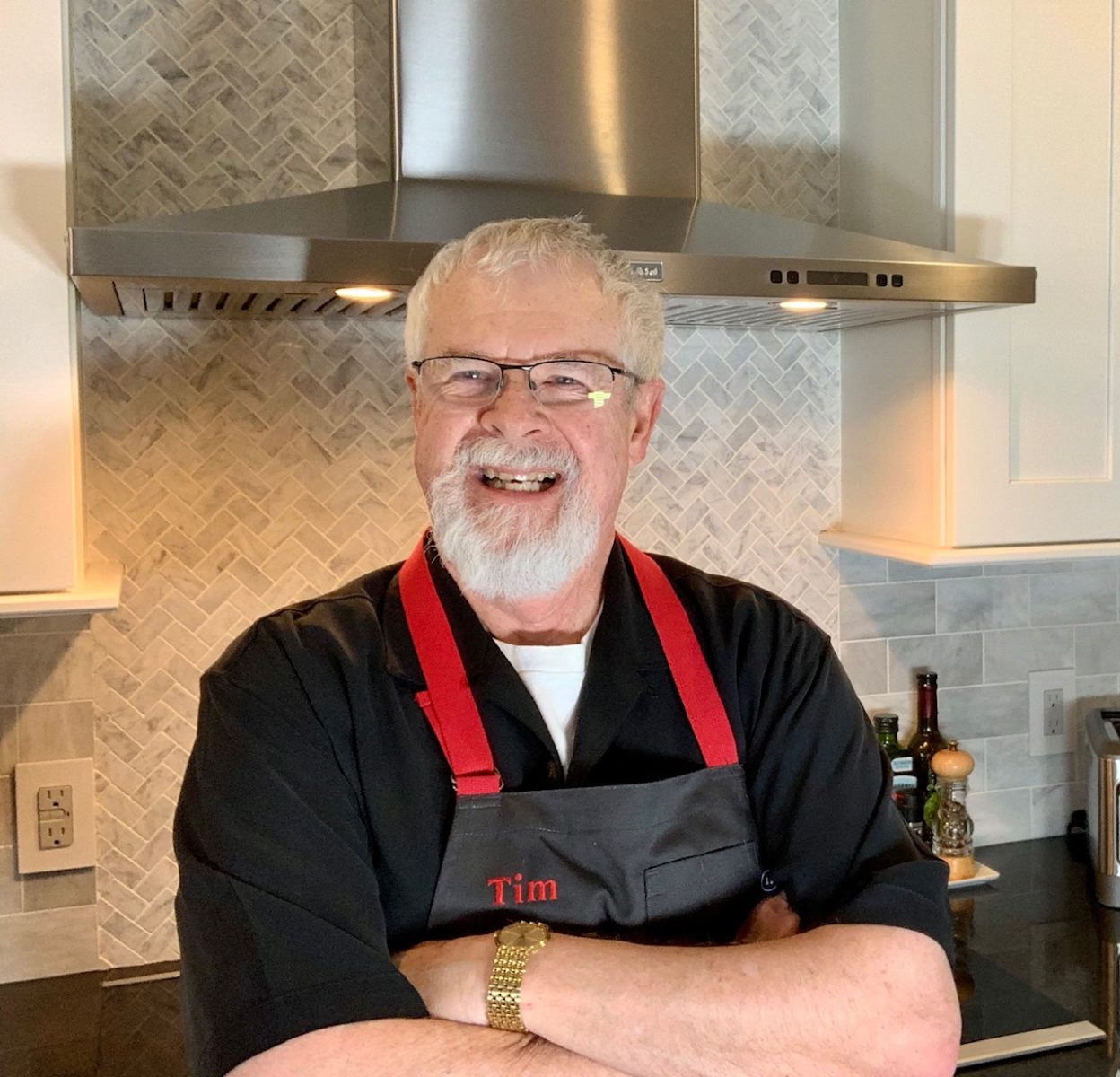 The best reason is the satisfaction of sharing with friends and family while enjoying a craft cocktail or a glass of wine. Hearing someone ask for seconds, the recipe and remark how much they enjoyed it doesn't hurt either.
Try My Recipes
All recipes are my favorites from home, restaurants throughout the country and internationally, tested and perfected until ready to share. There are classic favorites, family heirlooms, bar foods and some exotic fare. You don't have to speak Cordon Bleu language and anybody can re-create them in their own kitchen.
Join me, and thanks for reading!
Tim