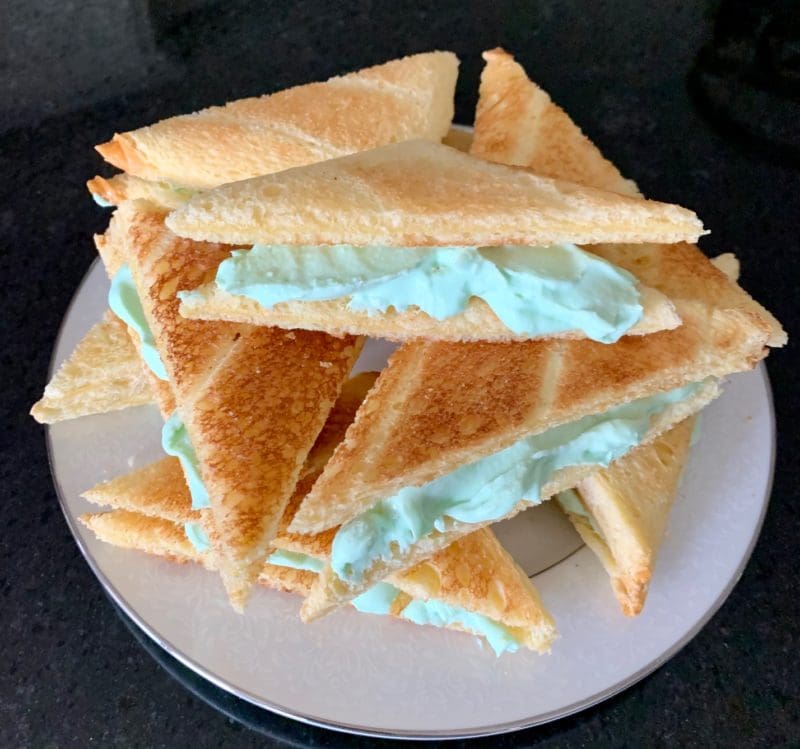 Benedictine spread is a unique product of Kentucky. The color reminds you of the famous bluegrass and you won't find it anywhere else. Growing up there as a kid, we ate a lot of benedictine sandwiches – on white bread.
Flavored with cucumbers and onion, benedictine is simply divine. My girlfriend, later fiancee', now wife and I shared many a tub of it and chips while courting and watching television. Well, that's our story and we're sticking to it!
Career choices led us away from our hometown and our benedictine. Decades of deprivation between visits home began as a longing, and eventually a full on obsession.  Experimentation finally yielded an excellent home-made version, but be forewarned, it's addictive. It's made in Kentucky, but now you can make it at home.
Print
Benedictine On Brioche – Bluegrass Bliss
Cucumber, Onion and Dill Flavored Cream Cheese Spread
Author:
Yield:

9

-

10

oz

1

x
8 oz

philadelphia cream cheese – chopped into chunks

1

TBL hellman's real mayonnaise

1/4 tsp

salt – If serving with Ruffles,  more salt to taste if used for a sandwich

1/8 tsp

white ground pepper

1/8 tsp

dill seed -finely ground

1/4 cup

fresh cucumber juice, about 1 large cucumber (do not add extra)

1

TBL fresh onion juice, about 1/2 a large yellow onion (do not add extra)

3

drops of green food coloring
Instructions
Roughly chop the cream cheese up in a large bowl
Peel the cucumber, process in a juicer through a cheesecloth-lined strainer into a bowl
Pour the prescribed amount over the cream cheese.
Peel and quarter the onion and process through a juicer like the cucumber and pour the prescribed amount over the cream cheese
Sprinkle the salt, pepper and finely ground dill seed over the cream cheese
Add the mayo and food coloring
Incorporate and mix the liquids by hand with a potato masher until smooth. DO NOT use a blender or a mixer because it will be too runny!
Refrigerate to set and firm it up for an hour or two
Serving
A) Serve as a dip with original ruffles potato chips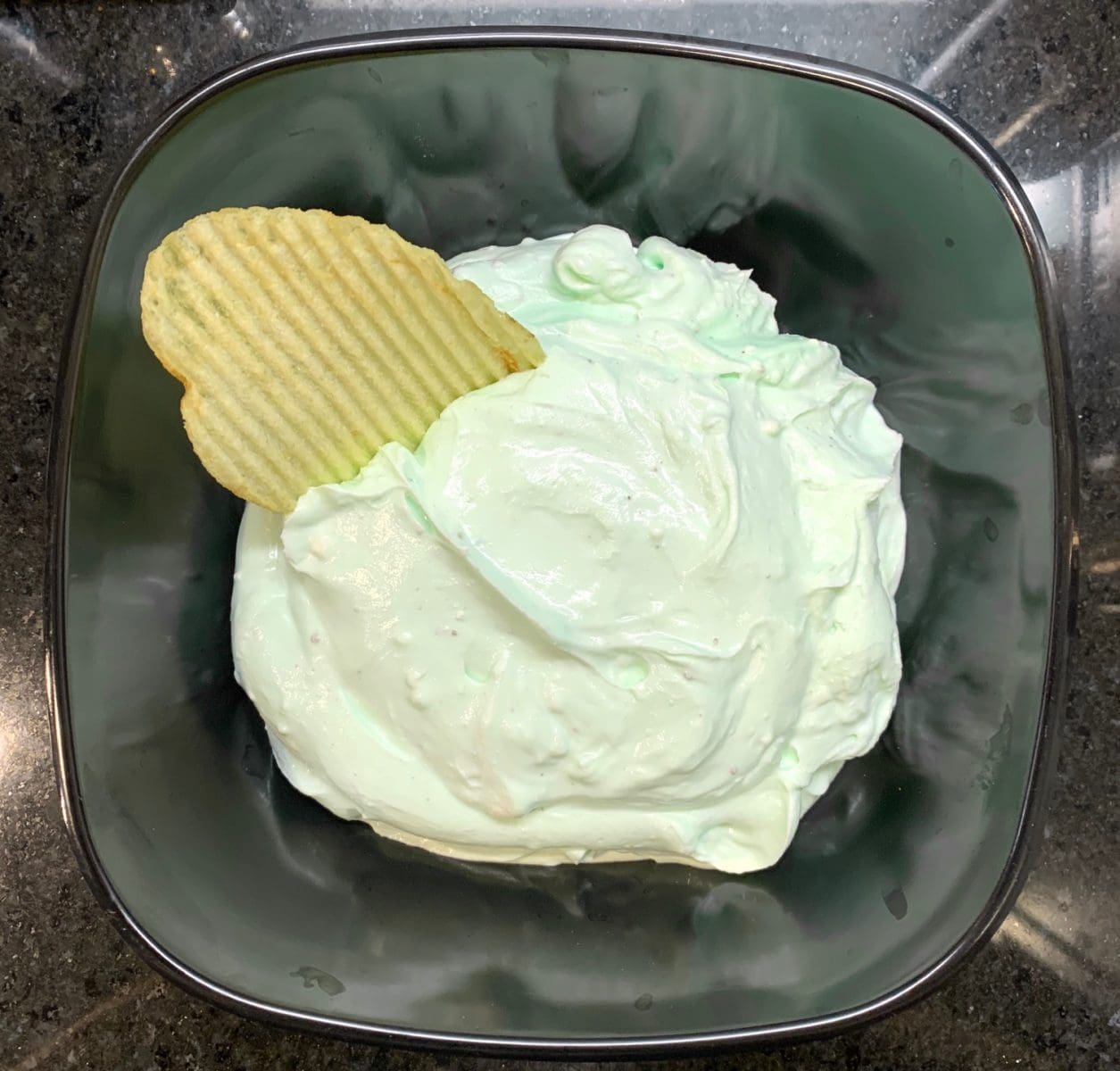 B) Serve as a finger sandwich on lightly toasted brioche without crusts