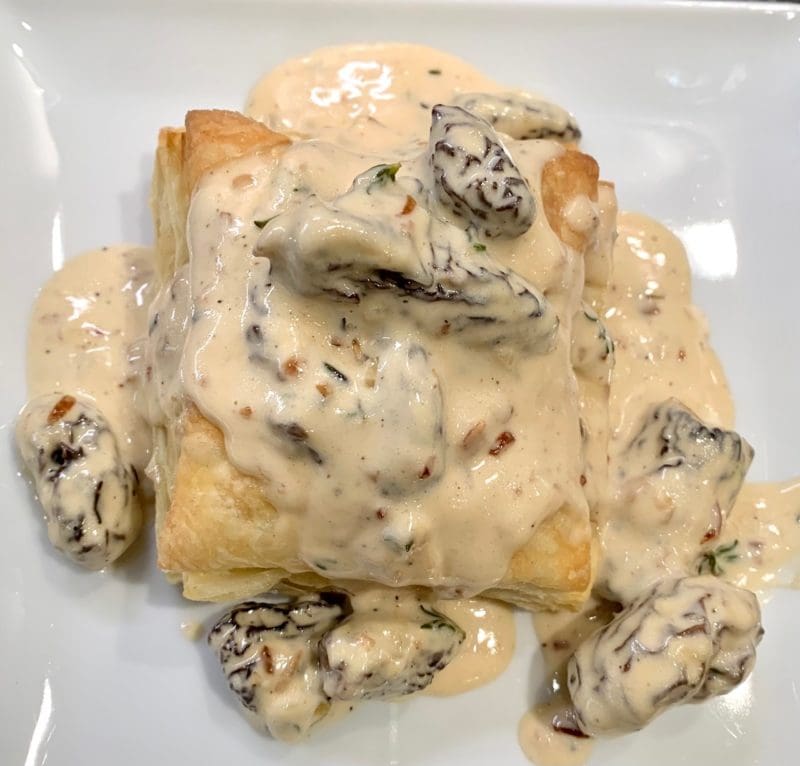 A morel mushroom is a prized commodity and in my humble opinion their unique, earthy aroma and flavor are unsurpassed. The hunting season begins in March, but when you gotta have 'em, you gotta have 'em.
Unlike other 'shrooms, morels are extremely difficult to grow commercially and must be foraged – by someone. Middlemen add to the cost, selling dried morels at $265 plus shipping per pound. Re-hydration yields about four times the weight, which makes the proportional cost a little easier to swallow.
Hunting The Morel Mushroom
You can eliminate the middleman, but good luck finding someone that will share their hunting ground. My own grandfather was so protective he refused to take me along until I was old enough to understand the importance of secrecy. I won't divulge my own hot spots, but I will give you some pointers.
The season begins in spring, when the soil temp reaches mid-fifties and oak tree leaves are the size of mouse ears. They grow in very moist, but not too wet conditions and favor the edges of wooded areas around oak, elm, ash and aspen trees. Old apple and fruit tree orchards are productive areas and wildfire burns are known to precede a growth boom.
Morels are difficult to spot, emerging from dead leaves and ground cover, but if you find one there are sure to be more nearby. They can be black, brown, grey or yellowish and they all have that magical flavor.
False Morels
Foraging for mushrooms is dangerous for an inexperienced hunter. Many are toxic, can sicken or even kill you, so you must be careful. Morels are easiest to identify with their distinctive shape. There is only one imposter you may run across called the false morel. At first glance you may think it's a morel, but with slightly closer inspection is easily distinguishable from the real thing.
A false morel is solid, wavier and shaped more like a wad of spaghetti or ball of redworms, compared to the hollow, honeycomb appearance of a real morel. Look HERE for images of false morels.
Favorite Recipes
The easiest and my grandpa's favorite is to saute them in butter with a sprinkle of salt and pepper. My favorite is prepared in a cream sauce served over puff pastry. Here's how to make it.
Step By Step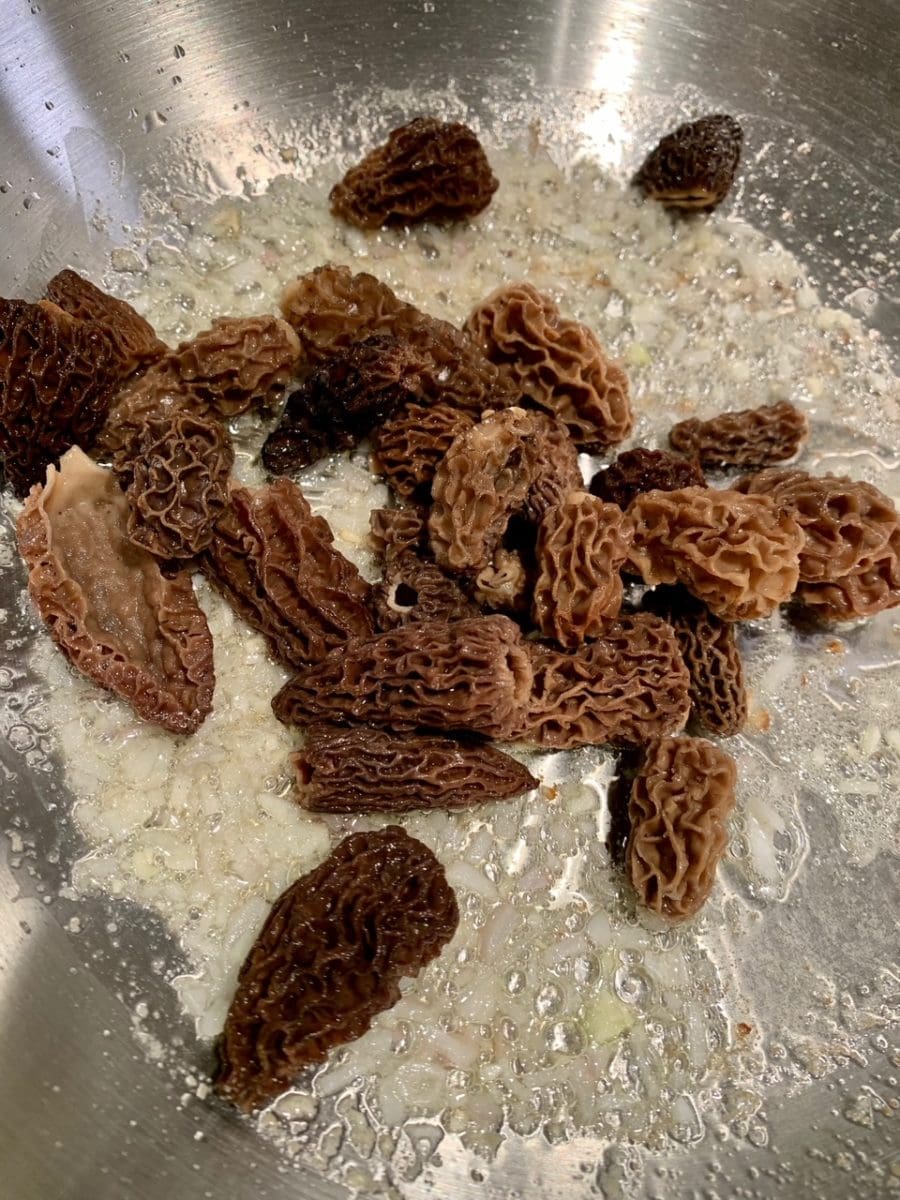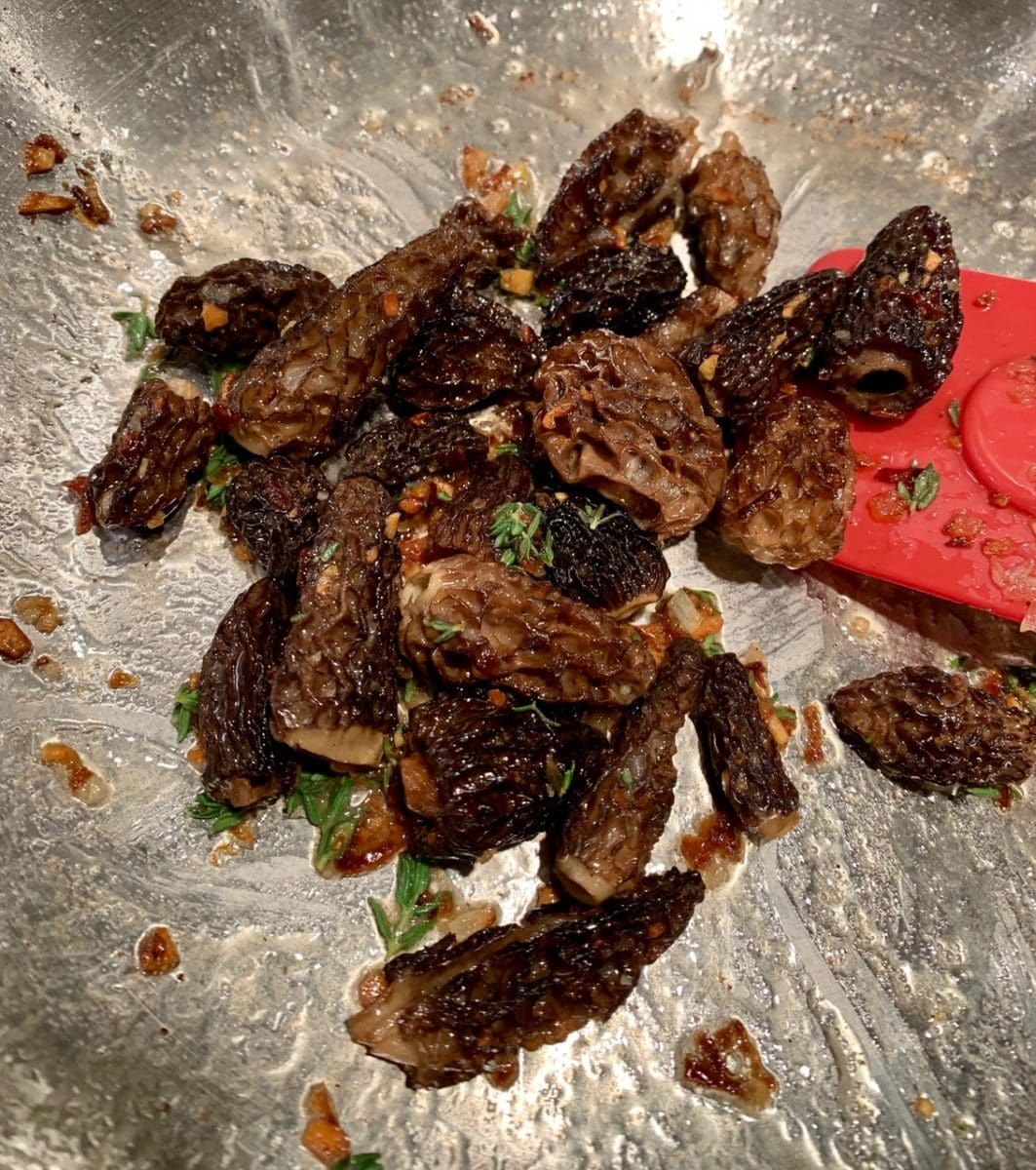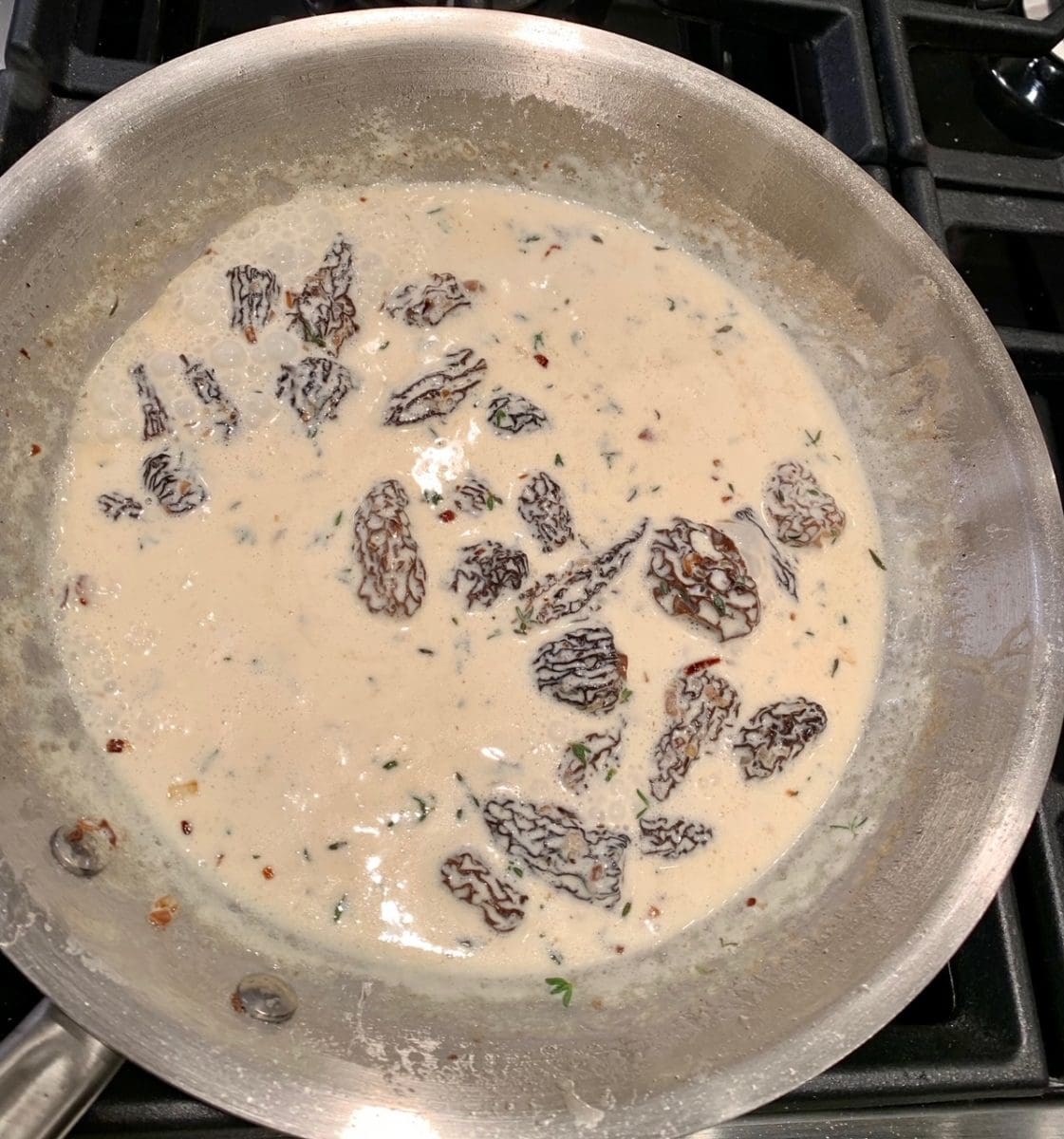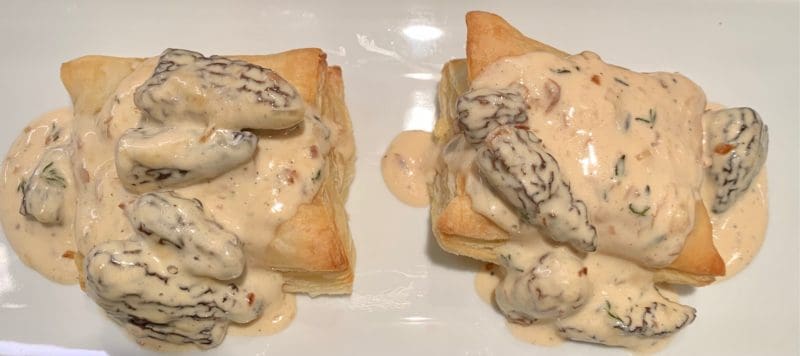 Print
Morel Mushroom Cream Sauce and Puff Pastry
A dish fit for the King of the Funghi kingdom!
2

–

3

oz morel mushrooms – fresh if possible, but re-hydrated also works well

1

small garlic clove – minced

1

small to medium shallot – finely chopped

2

TBL unsalted butter

1

TBL lemon juice – freshly squeezed

1 tsp

fresh thyme leaves
Splash of cream sherry

1 cup

heavy cream
Salt – to taste
Instructions
Prepare puff pastry and pre-heat your oven to 400
Clean and de-stem the morels and If extremely large, cut them in half
Melt the butter in a large pan over low-medium heat, add the garlic and shallots, and cook until the shallots turn translucent – about 2 minutes
Add the mushrooms and turn to coat them in the butter-garlic-shallot sauce
Season with a sprinkle of salt and 2-3 turns of your pepper grinder
Now is the time to begin baking your puff pastry 15 minutes until golden brown on top
Saute the mushrooms for about 7 minutes on low-medium heat and take care not to burn the garlic and shallots
Stir in thyme leaves and lemon juice
Raise heat to medium and when the lemon juice has evaporated, add the splash of sherry
When the sherry has evaporated, lower heat to medium and stir in the cream
Cook and stir with a spatula until it has thickened, and adjust the salt and pepper to taste. Set aside and keep warm
Plate the puff pastry squares, divide the mushrooms in cream sauce evenly over each portion and serve immediately while hot