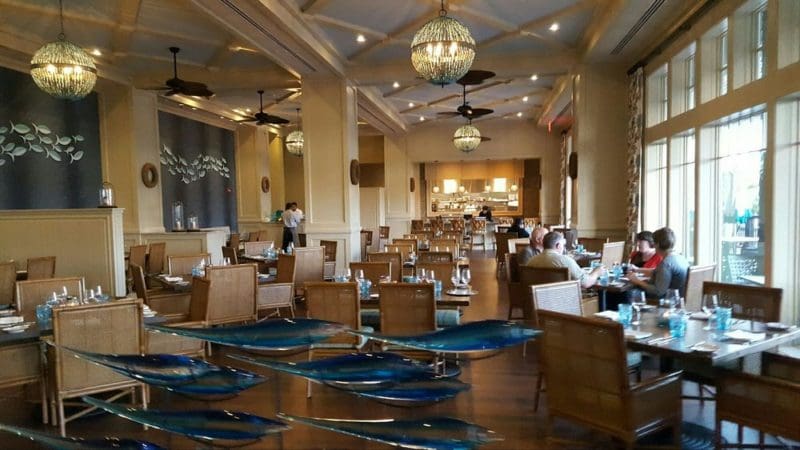 The Primrose at Henderson Resort is an anomaly among emerald coast restaurants. As the resort flagship it provides gourmet meals for both lunch and dinner in beautiful surroundings.
The menu has fish, fowl, steak and sushi expertly prepared at an open bar with something for everyone. The oddity is that despite the breadth of the menu, for (almost) any culinary taste, everything was delicious. It's a bonus that it's quiet and relaxing after a frenetic day among a racous crowd at the beach in a resort community.
You may dine here without staying at the Henderson, but the resort is a wonderful place with a pristine beach and multiple pools with a lazy river for the kids. The property abuts a restricted beach area that is perfect for that morning stroll.
Dining at the Primrose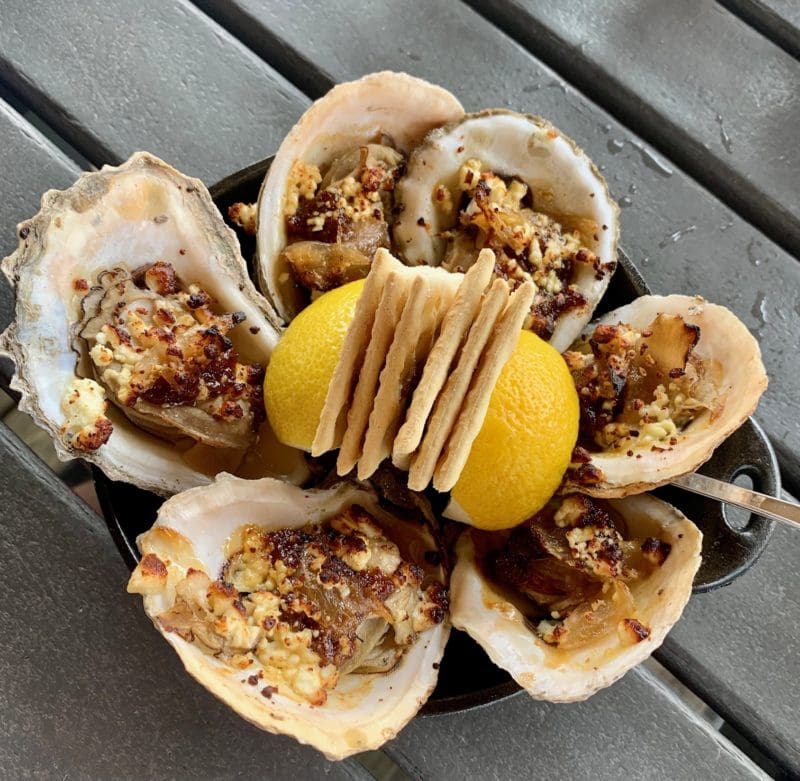 Oysters Casino with bacon, shallot and bell pepper. Also available as Rockefeller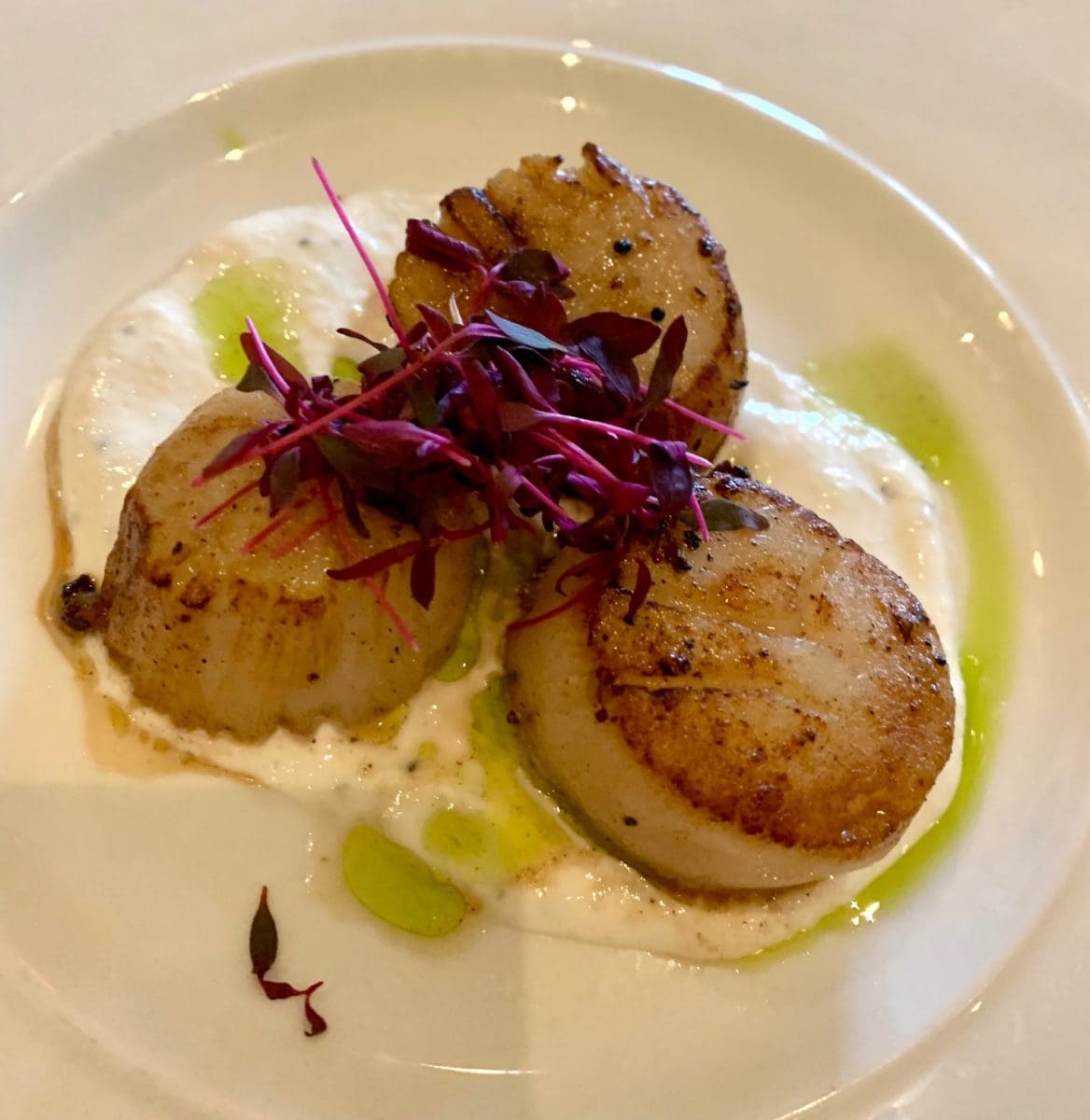 Seared Diver Scallops on burrata, aioli and olive oil
Crabcake on garlic aioli with microgreens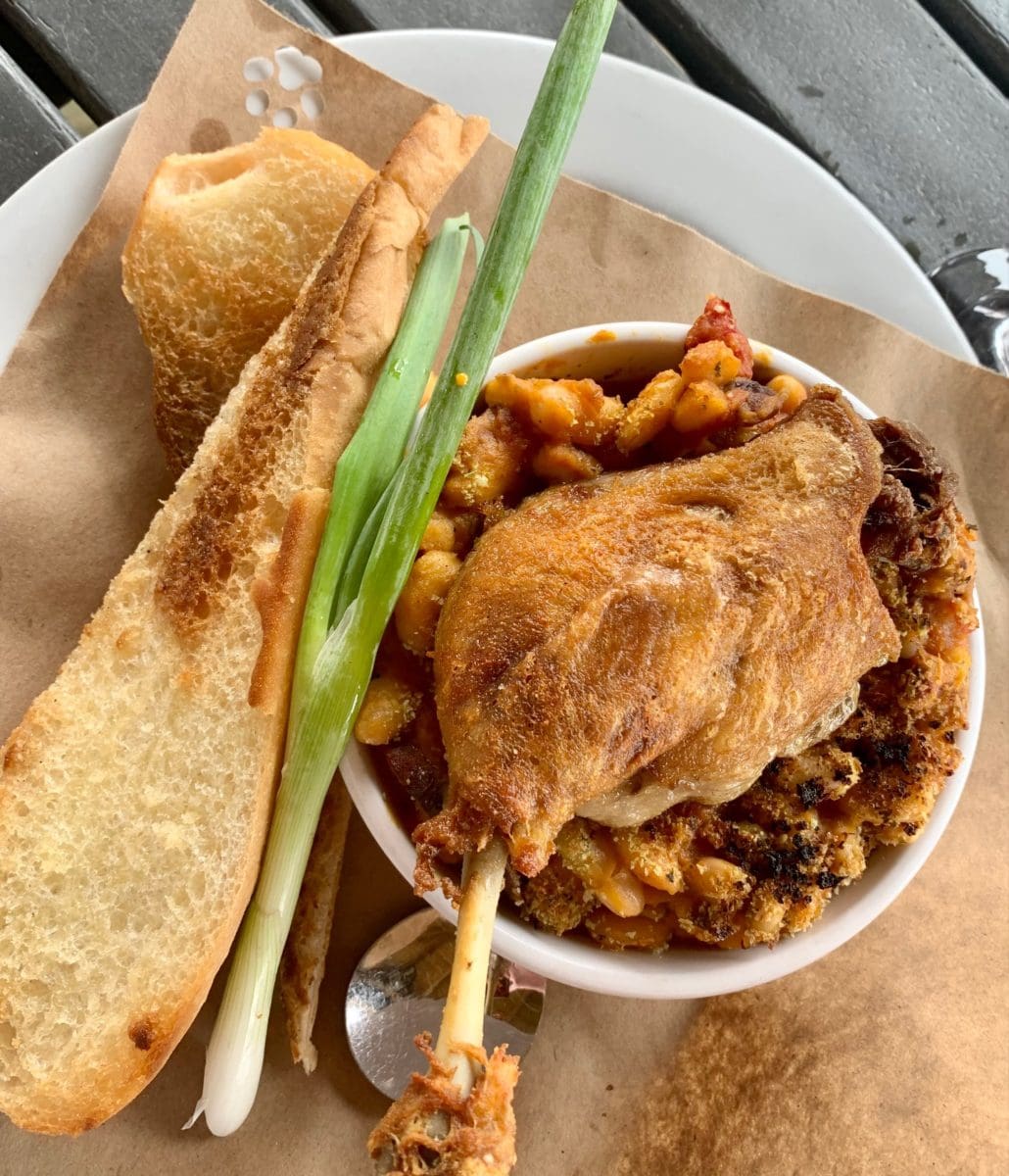 Duck Confit Shepherd's Pie with mirapoix vegetables, creamy mashed potatoe and pancetta crisp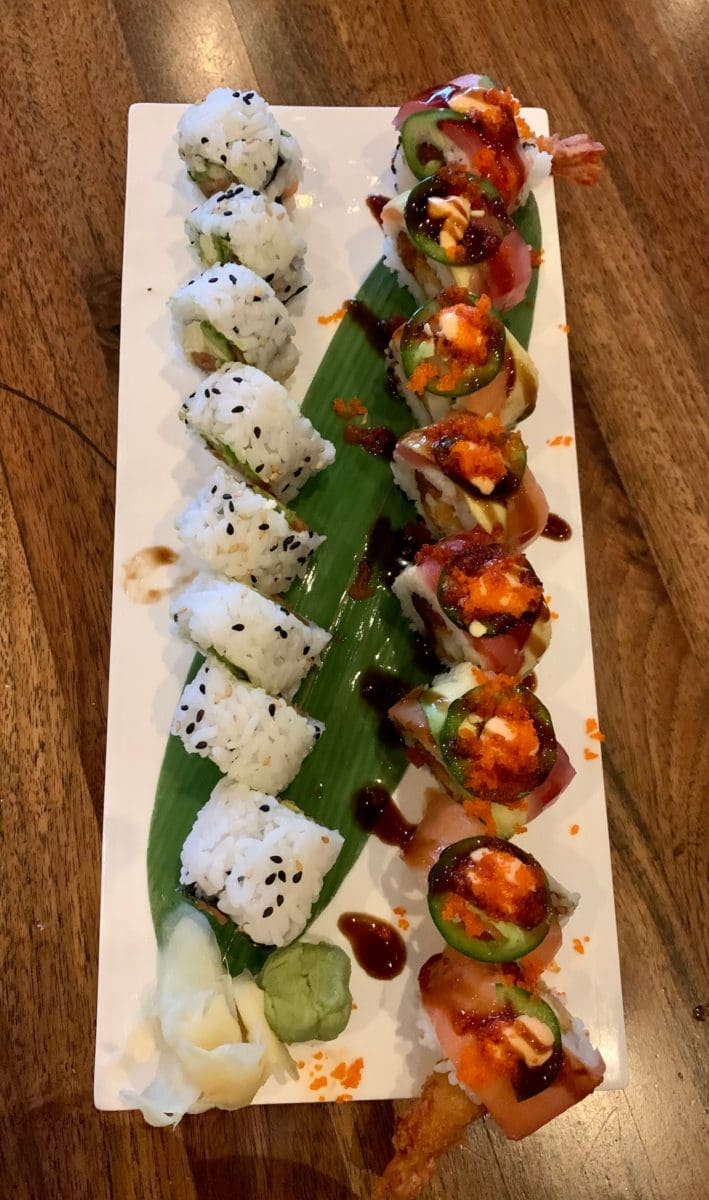 Dragon shrimp tempura and philadelphia roll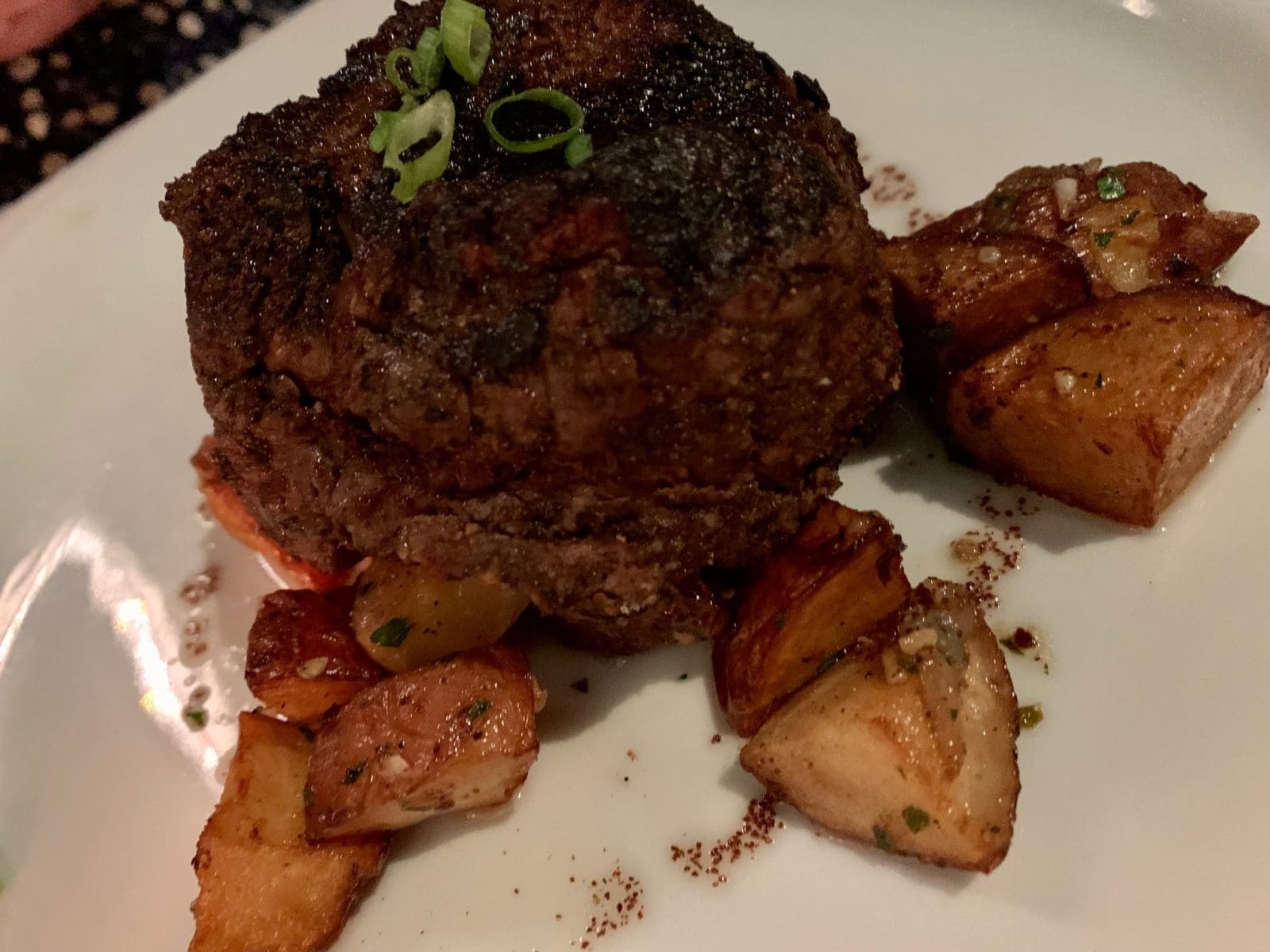 Beef tenderloin and roasted yukon gold potatoes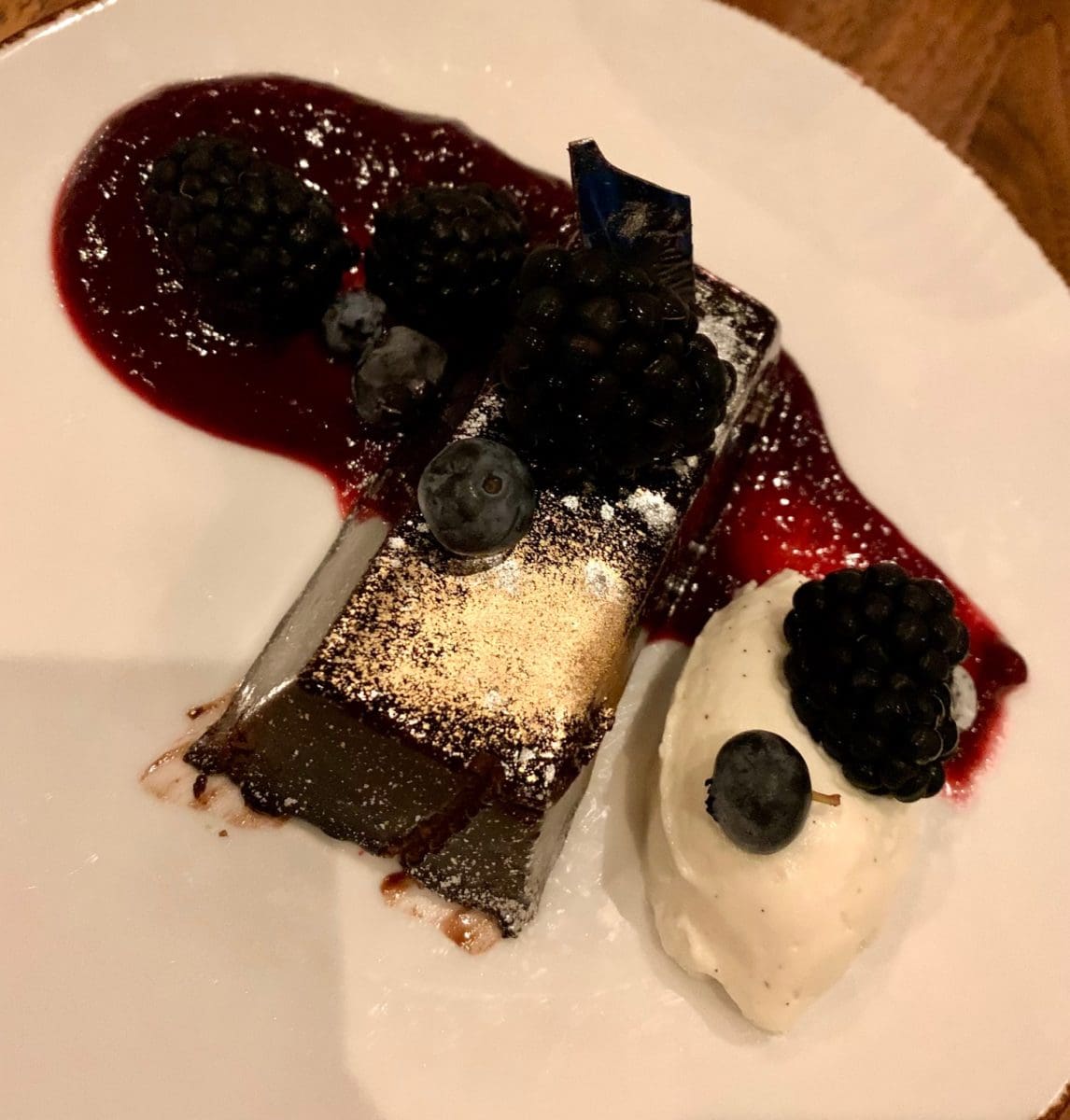 Flourless chocolate cake and blackberry cabernet jam with vanilla bean ice cream