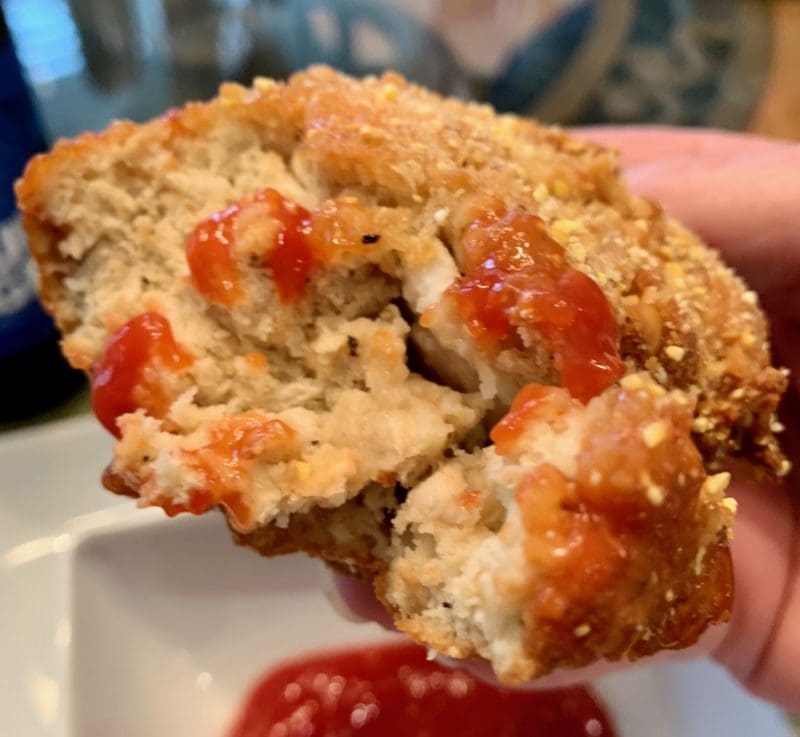 Rolled Oysters were created in Louisville, Kentucky. Three bivalves coated in batter called pastinga, then rolled into a cracker cornmeal mix and deep fried became a bar food staple. Italian immigrant Philip Mazzoni and his brothers introduced them at their saloon in 1884. With the purchase of a beer or whiskey, patrons received a complimentary rolled oyster the size of a baseball.
Greg Haner, a fifth generation Mazzoni descendent tells a story passed down from the early days at the original saloon. "Italian immigrants would come here searching for a new life and begin as oyster rollers, living on the third floor of the saloon. It was open 24 hours a day and if they ran out of prepared oysters, they would go upstairs and wake them up to make more".
Today it's difficult to find them, even in Louisville. Declines in the oyster harvest, exacerbated by hurricanes led to steep price increases. Bars and restaurants couldn't make a profit selling them and one by one took them off the menu. The rolled oyster finished a 127 year run when the last restaurant with ties to the Mazzoni family closed in 2011.
How We Make The Rolled Oysters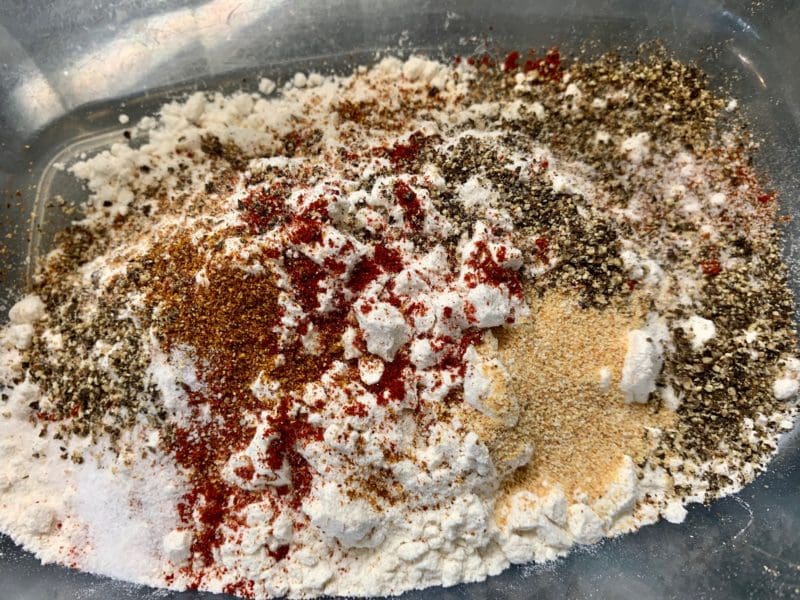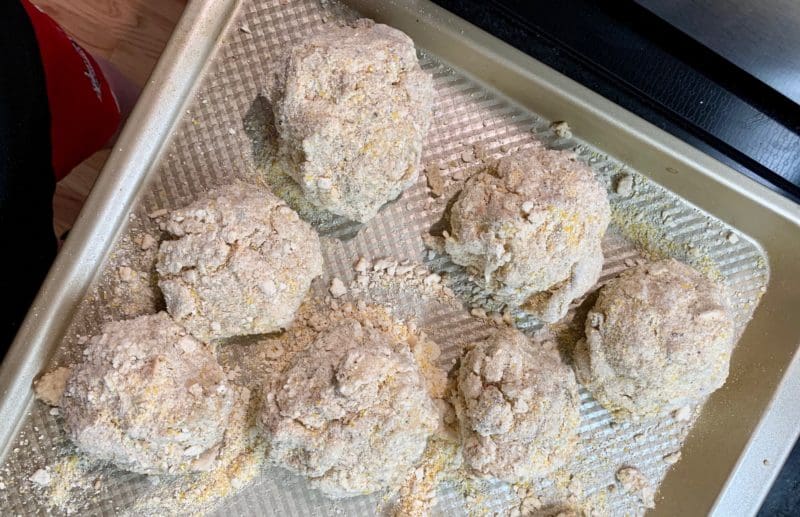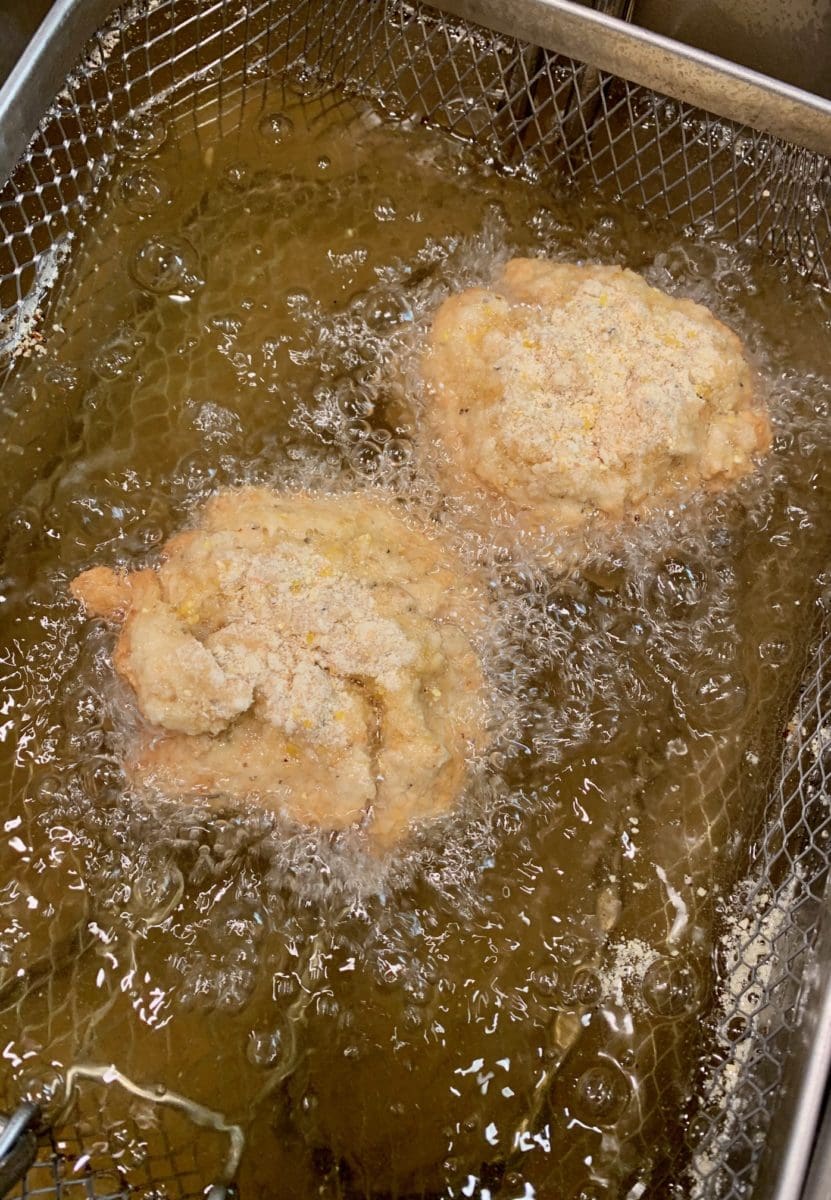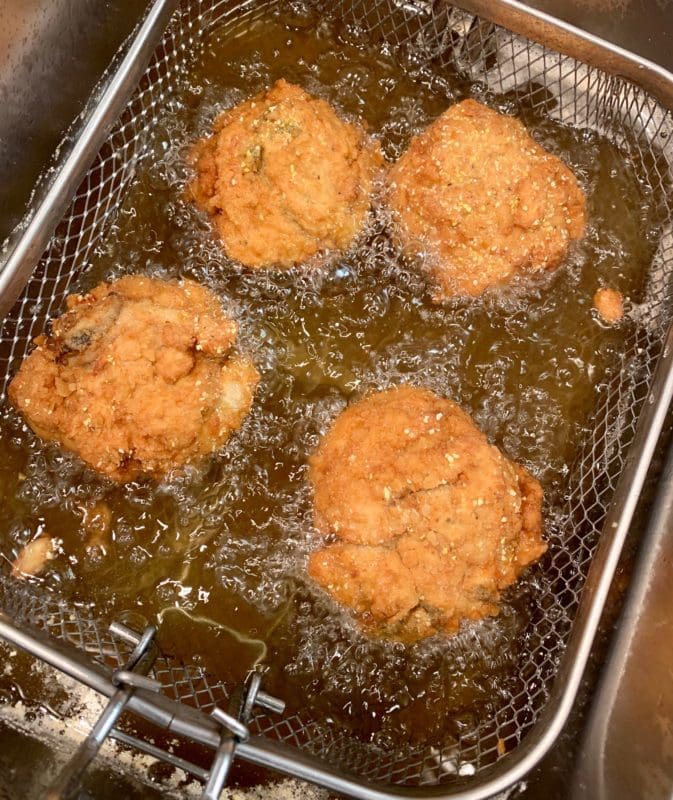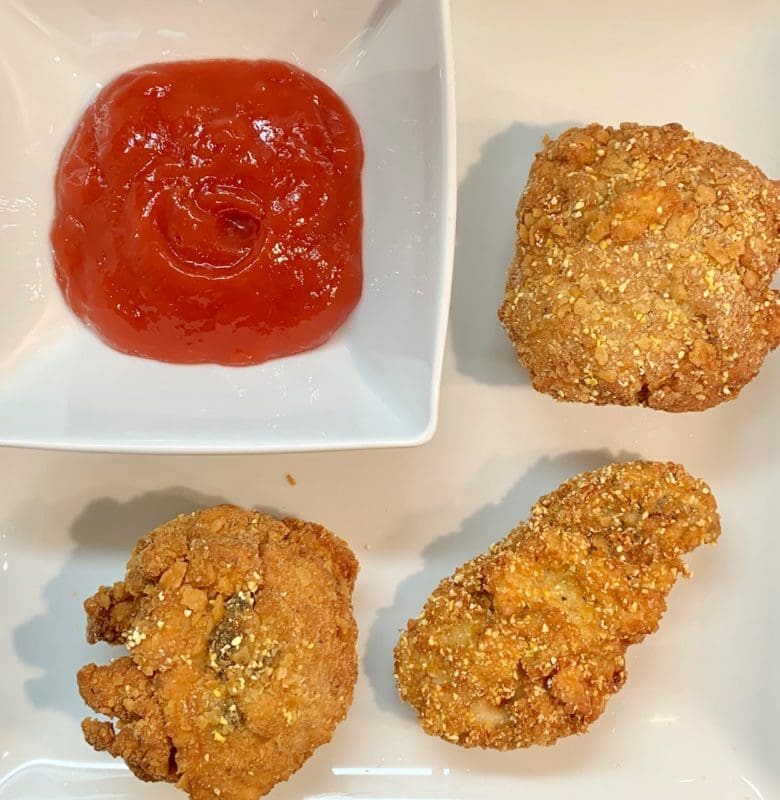 Print
Rolled Oysters
Rolled Oysters are Made In Kentucky!
12

fresh small to medium oysters

2 cups

all-purpose flour

4 tsp

baking powder

2 tsp

salt

1/2 tsp

garlic powder

1 tsp

smoked paprika

2 tsp

finely ground black pepper

4

TBL oyster liquor

3

eggs – lightly beaten

2

sleeves saltine crackers

1/2 cup

white cornmeal
Peanut oil – for frying
Instructions
Crush the saltine crackers in a gallon zip lock bag with a rolling pin until they are a fine consistency of meal and pour into a bowl
Carefully shuck the oysters to save, strain and reserve the liquor (oyster juice)
Dredge the oysters in the meal and set aside on a wax paper covered cookie sheet while they "set up". That means let the cracker meal absorb liquid which makes them easier to handle. Dredge a second time if they remain too wet
Sift and whisk together the flour, baking powder, garlic powder, smoked paprika, salt and pepper in a large mixing bowl
Lightly beat the eggs, then whisk in the milk and all, or up to 4 tablespoons of the reserved oyster liquor
Combine the egg and flour mixtures, kneading until it becomes a stiff batter called pastinga. If it is too stiff add milk 1 tablespoon at a time until it reaches the right consistency
Take two or three of the reserved cracker coated oysters, depending on their size, dredge and coat them completely with pastinga
Gently and lightly form a ball with the oysters and roll it in the cracker meal
When well coated gently press and form a ball with your hands and make sure there are no exposed oysters
Set aside on waxed paper and allow them to set up
Repeat steps 7-9 for the rest of the oysters – makes 4-6 rolls
When finished rolling the oysters, whisk the cornmeal into the remaining cracker meal
Re-roll the oyster rolls in the cracker – corn meal mix and gently press them together with your hands
Set them on the waxed paper and refrigerate for about 30 minutes, or wrap tightly with plastic wrap and refrigerate overnight
Frying the Rolled Oysters
Heat a deep fryer with peanut oil to 375 degrees
Gently drop 2-3 rolls into the peanut oil
Immediately reduce the fryer heat to 350 and fry until the rolls float to the top and are golden brown, about 3-4 minutes. You reduce the temperature so they don't cook too fast and have time to cook all the way through
Raise the temp back to 375 and give the oil time to heat back up and repeat the process for the rest of your oyster rolls
Drain well on a paper towel covered rack
Serve with catsup, cocktail or tartar sauce
And just one more thing…
Does the story about the Italian oyster rollers remind you of the Seinfeld episode about the Cuban cigar makers?