Atomix, pronounced counter intuitively as Aa-toe-mix was the unexpected gastronomic thrill of our recent visit to NYC. I knew that Atomix held a recently acquired Michelin star and a 4 star NY Times rating, but they opened barely a year ago without a great deal of fanfare. That anonymity is quickly coming to an end. I told my son, the other restaurants on our agenda will be hard pressed to surpass the dinner we were having at Atomix.
Ato is Korean for "gift" and that is exactly what husband and wife team, chef Junghyun and house manager Jeongeun "Ellia" Park provide for their guests each evening in the form of a marvelous tasting menu. Mix, I was told refers to the different stages of the experience, beginning upstairs in the subdued lighting of the bar, progressing downstairs to a two story sky lit lounge for snacks and ending in the adjoining dining room creating an atmosphere that was quite Zen.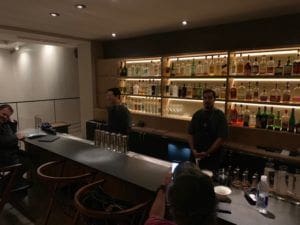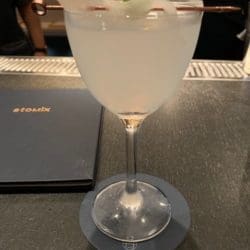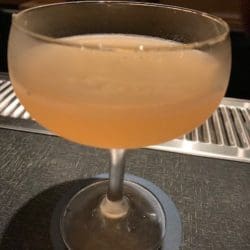 White Kimchee Gibson. Crowned King cocktail.
The Lounge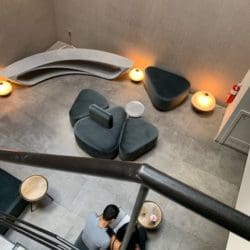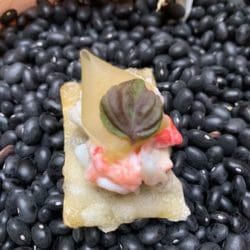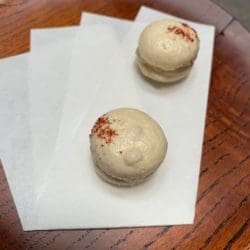 We enjoyed King Crab bites and Macarons in the lounge.
The Chef's Counter
The dining counter has fourteen seats, each with pinpoint lighting overhead that highlight the presentation of each dish. We each then selected our chopsticks from a beautiful collection presented by Ellia. Each tasting course was served on a unique handcrafted plate or bowl made by South Korean artisans. The Parks made the entire dining experience as authentic as possible from the venue designed by a South Korean firm to use of imported ingredients and Korean cooking techniques.
Finally it was go time. As each of the ten courses were served, we received a flash card designed by a different South Korean artist. The Korean name of the course was written on one side with the graphic, the translation and description on the reverse. It not only listed the ingredients but also explained chef Park's journey and thought process for creating each dish.
Hwe – Beginnings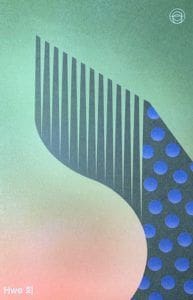 Japanese Grouper with fig dressing, green blueberries and buckwheat oil.
Saeng chae – Commonality + Rarity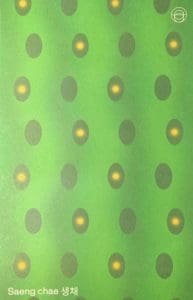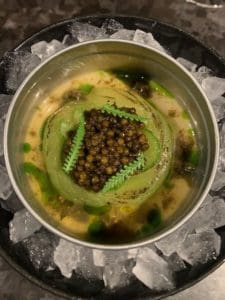 Cucumber namul with smoked eel mousse, elderberry and ramp glaze, cucumber and eel dashi and kaluga hybrid caviar
Suk chae – An Acquired Taste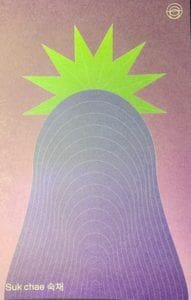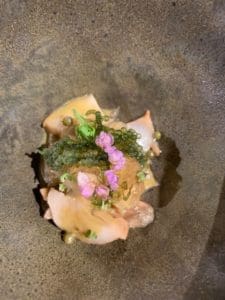 Smoked eggplant namul with New Zealand abalone, abalone liver sauce, eggplant dashi, Japanese sea grape, fresh wasabi leaf and wasabi oil
Jjim – Harmony within Diversity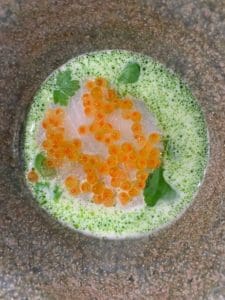 Spanish Hake with makgeolli sauce, grilled cucumber and turnip, green oil, Washington smoked trout roe, fingerlime and watercress.
Jeon – Food + Nostalgia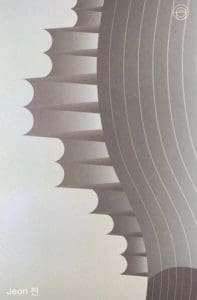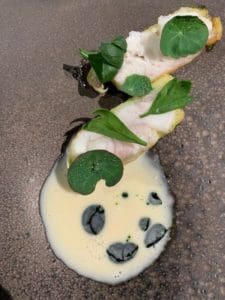 Japanese seabass, potato dashi, green chajogi oil, nasturtium leaf and fennel.
Jorim – Something New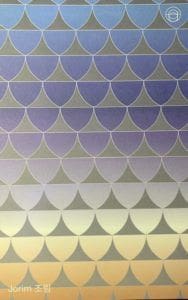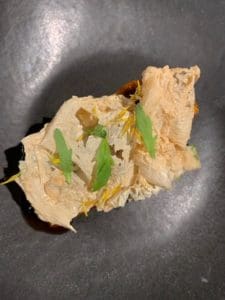 Japanese sardine, dried gourd, dubu, fried soy milk skin and chrysanthemum.
재미있는 입 – Amuse Bouche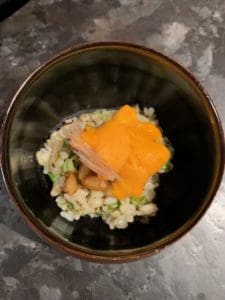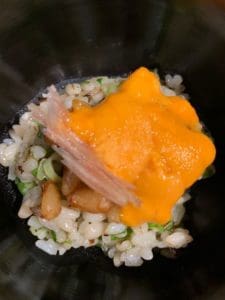 Sea of Japan uni with beans and rice
Twigim – Bugak (frying)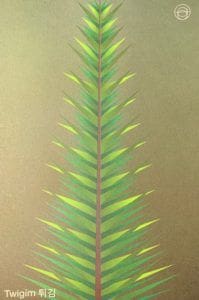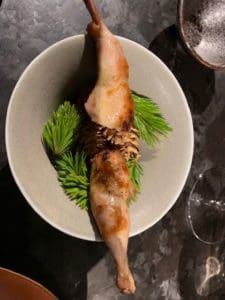 French quail, spruce honey glaze, spruce salt and eung-i.
Gui – Naengmyun (hot meat with cold noodles)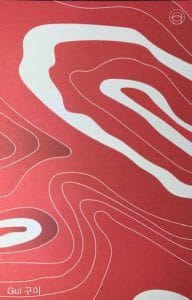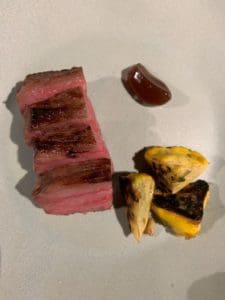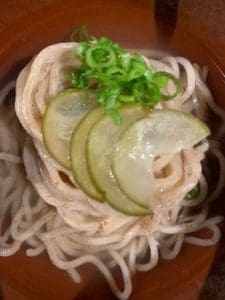 Japanese Wagyu Beef, jinjang puree and summer squash with cold buckwheat noodles.
Ipgasim – Chamoe (oriental melon)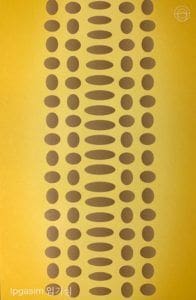 Chamoe puree, anise hyssop ice, pine nut, chamoe honeydew melon, anise hyssop flower and plum lucky sorrel.
Husik – Togetherness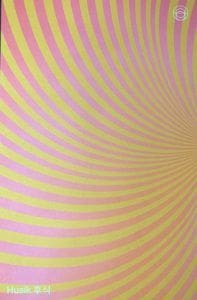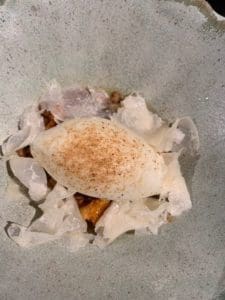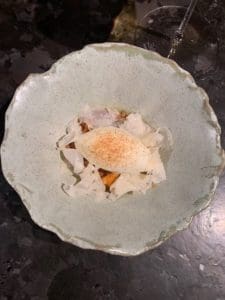 Cherry bark ice cream, sauk curd, caramelized white chocolate crumble, preserved peach and peach powder.
Our Hosts and Somm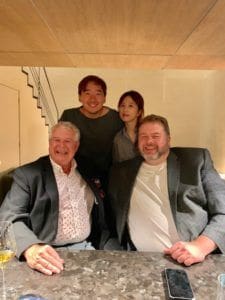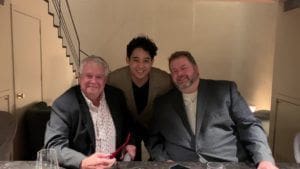 Left to right is myself, Chef Park, Ellia Park, Chris Taylor. Somm Jhonel Faelnar is pictured between us in the right photo.
And just one more thing…
Chef Park and Ellia also own Ataboy, a family style Korean restaurant with shareable dishes. I have it on good authority the banchan is incredible. It is on my agenda for my next visit to New York City.