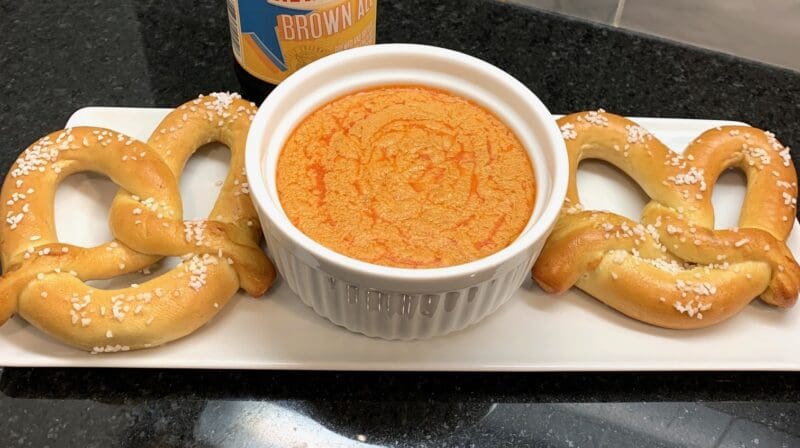 Beer cheese is a combination of two of the most beloved things on the planet, so why haven't you tried it? It's made in Kentucky and a favorite since the 1940's. Winchester is its home and a regional favorite around Lexington and Louisville, but it's too good to be limited to such a small area. We're going to change that, starting now.
What It's Not
Let's get something straight, this is not nacho cheese, cheese dip or queso. Real beer and real cheddar place this in a category all its own.
Birth of Beer Cheese
The 2013 Kentucky state legislature decreed Clark County the birthplace of beer cheese, but we know that's not true. What really happened is Johnnie Allman introduced it at his restaurant there, but he brought the recipe back from his brother's place in Arizona.
Historian Fiona Young-Brown believes it originated in the late 1800's when bartenders, faced with dumping flat beer would add it to cheese and have a snack to serve the next day. Still, if that's the case, why is it rarely found outside Kentucky and why was it left to little Clark County to adopt as it's own?
You will never convince me that somebody in Germany didn't mix beer with cheese hundreds of years ago, but it for darn sure wasn't with cheddar.
Hot or Cold?
Newbies always cringe when you tell them like revenge, it's best served cold! They don't understand it because they have the nacho-queso mindset. I think it's pretty simple, cold beer = cold beer cheese and I love the way it softens when you dip a hot pretzel in it.
O.K. cold means room temp, not straight from the fridge. You can't dip anything that way!
Secret Recipes
Every bar and restaurant that serves beer cheese has their own secret recipe and Johnnie Allman's is long gone. Brittney and Jax served her Nana's at their wedding reception and that recipe is secret too. It means we have to make our own, but there are guidelines. A good beer cheese will use a craft lager or a dark ale and cheddar cheese. You may make it as spicy hot as you wish and include other seasonings without any restrictions, but don't use beer that will overpower the cheddar and don't use other cheeses, it's just wrong.
Beer Cheese Festival and Trail
Winchester, in central Kentucky is home of the annual festival and attracts more than 10,000 visitors each year. It's also the starting point for the Beer Cheese Trail with multiple stops to sample the local recipes.
Final Thoughts
It's good enough to eat with your finger, but you need something to dip or spread it on. There are advocates for chips, crackers, bagels and crudite (did I really use that word?), but for my money you can't beat a warm, salted soft pretzel. Here's my recipe for a starting point. Ready, set, go!
Making the Beer Cheese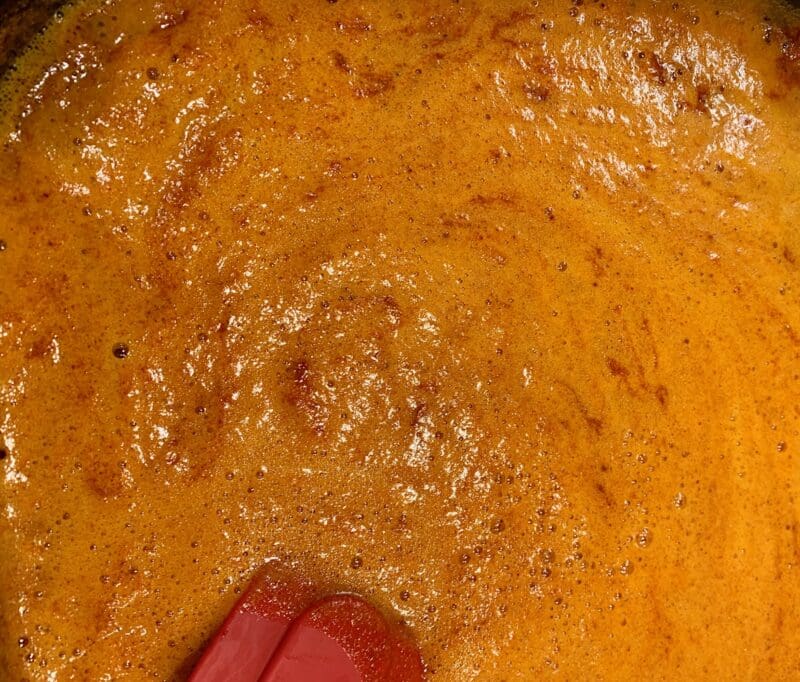 Fry the bacon, cook the flour and add the beer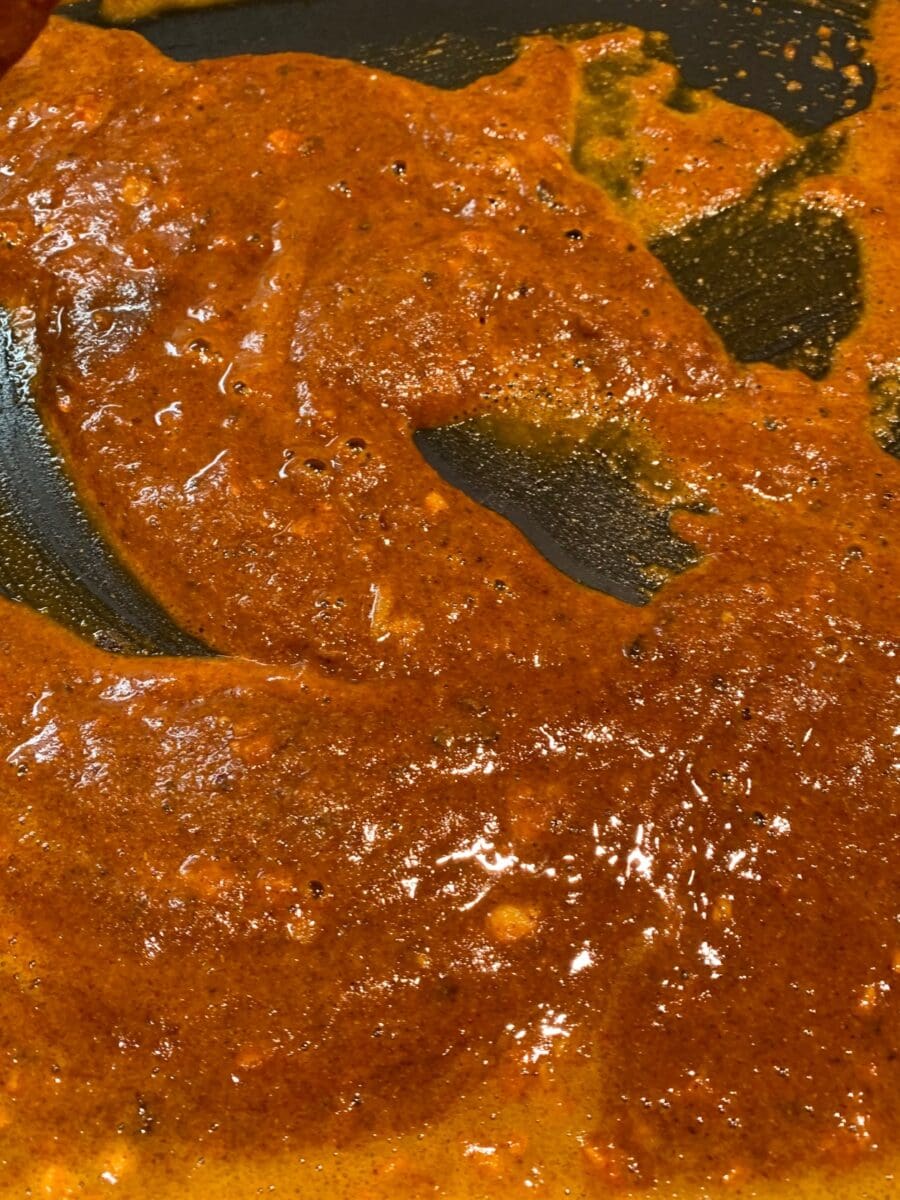 Whisk in the seasonings and allow it to thicken.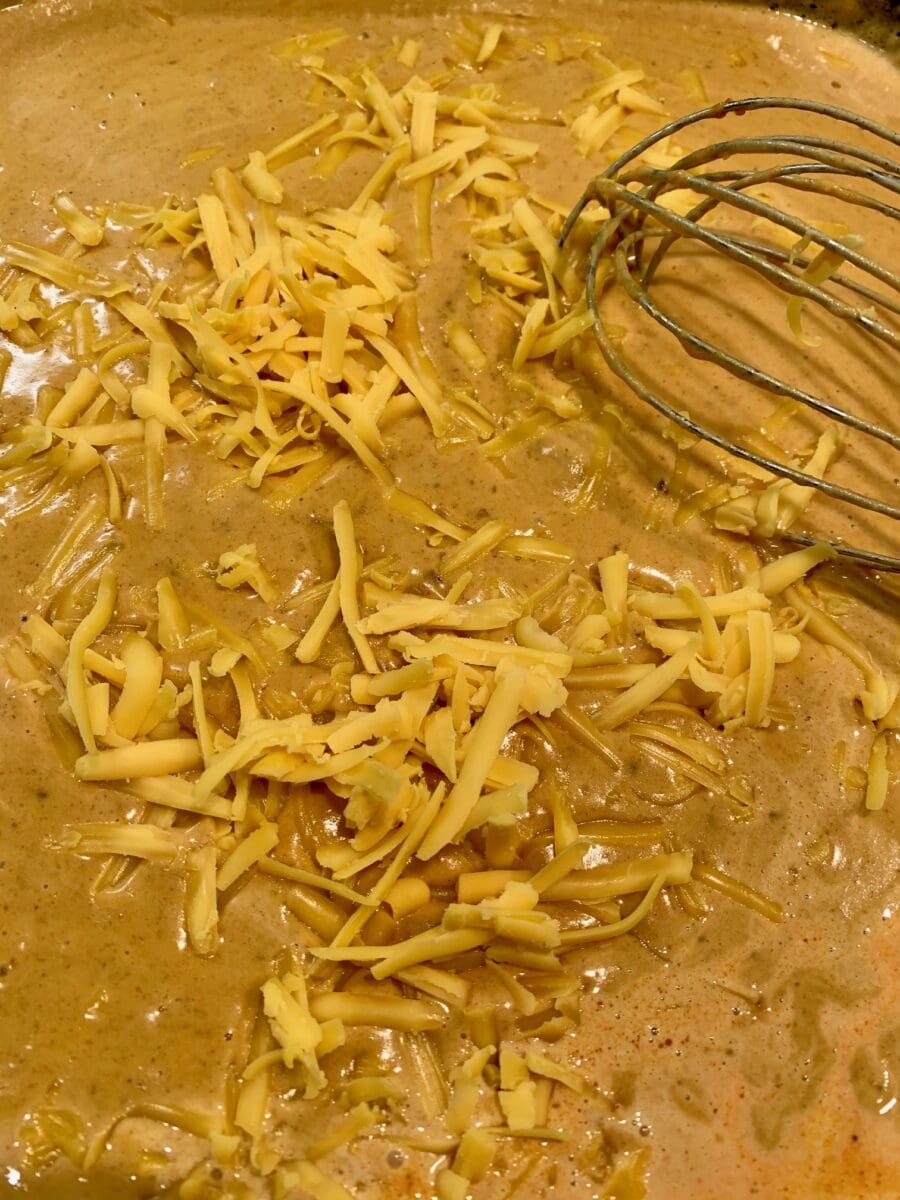 Whisk in the cream and half and half, then add the cheddar.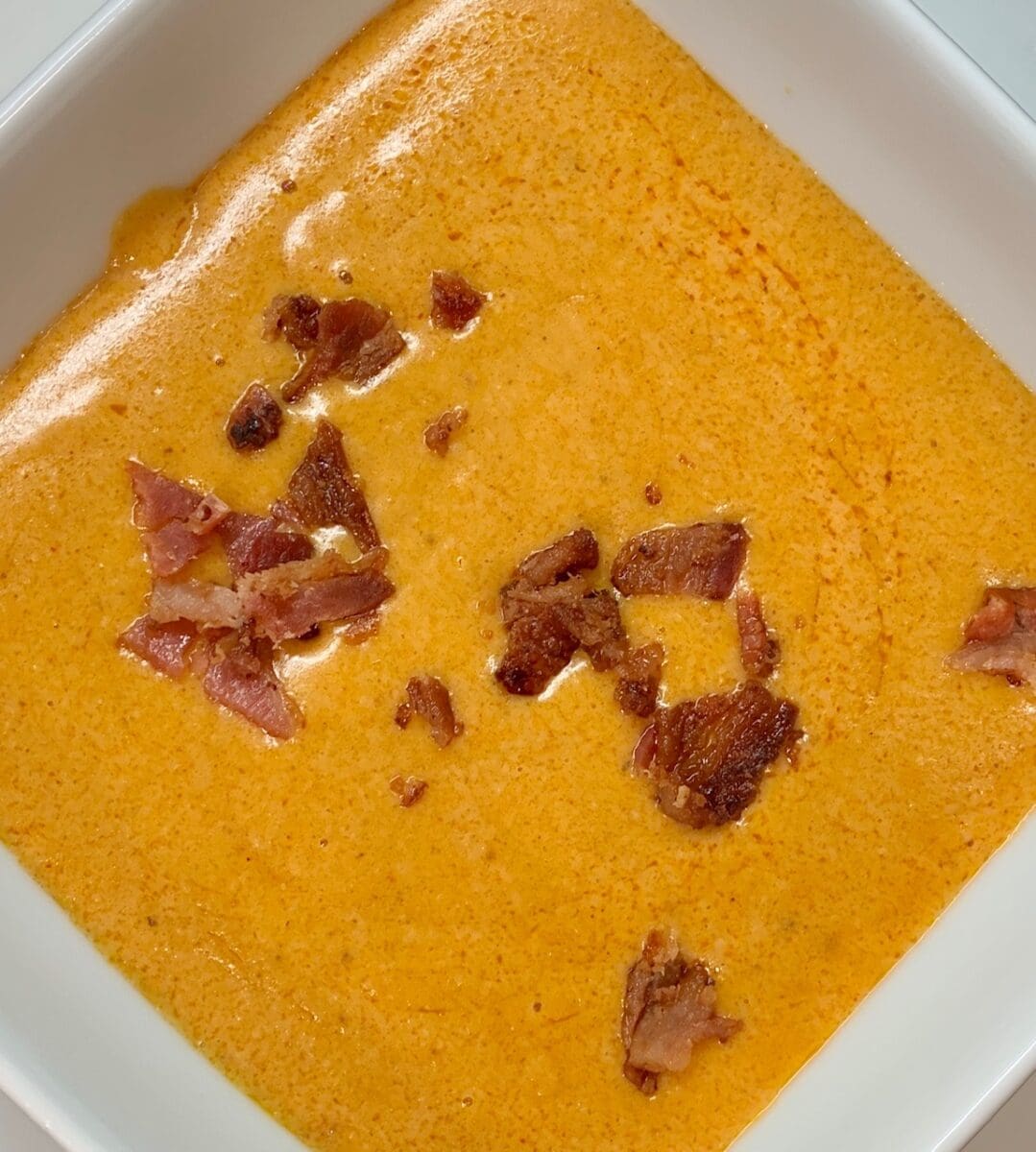 When the cheese is melted and combined turn off the heat. Pour into serving containers, garnish with crumbled bacon and let it cool. Cover and refrigerate until ready to serve.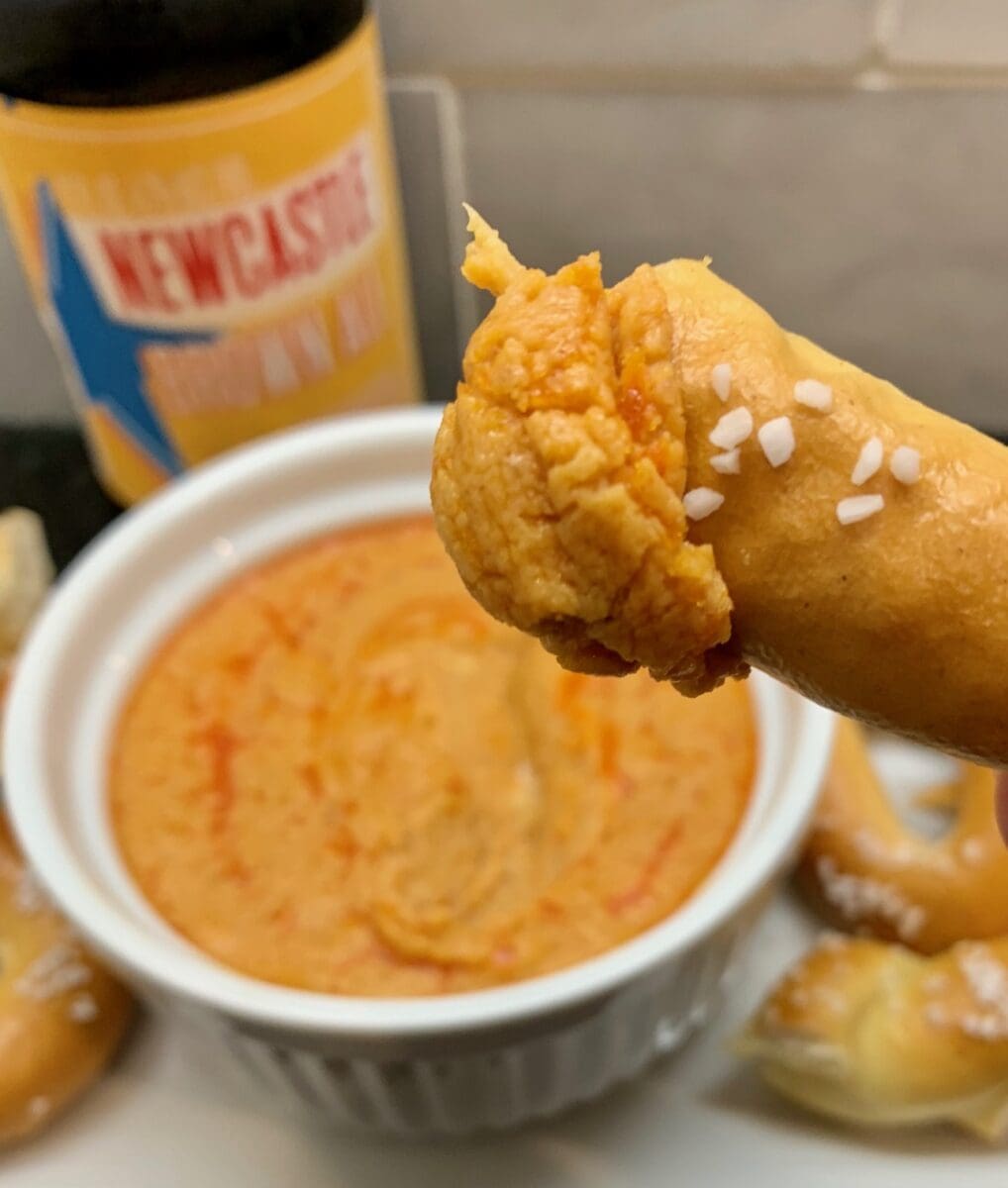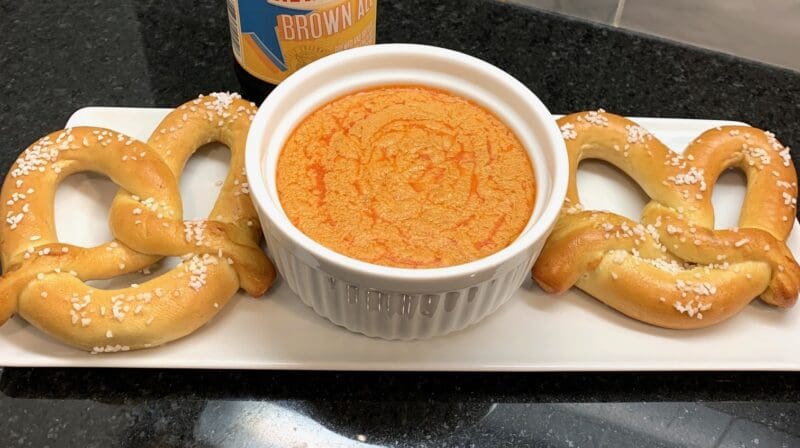 Print
Beer Cheese
Beer Cheese, it's a Kentucky thing!
Author:
Prep Time:

15

Cook Time:

45

Total Time:

1 hour

Yield:

4

-

5

cups

1

x
1

lb thin sliced bacon – crispy and crumbled

1

bottle (12 oz) dark ale – room temperature

12 oz

sharp cheddar cheese – shredded

1/2 cup

reserved bacon grease

3/4 cup

flour

3

garlic cloves – minced

1

–

1/2

cup heavy cream

1

–

1/2

cup half amd half

1

–

1/2

TBL garlic powder

1

–

1/2

TBL onion powder

1

–

1/2

TBL smoked paprika

1

TBL cayenne pepper

1/2

TBL chili powder

1/2

TBL ground mustard powder
Salt – to taste
Instructions
Fry your bacon in a large heavy bottom pan until crispy and set aside to drain
Lower heat to medium low, pour off the grease, but reserve a half cup
Place the half cup of grease back into the pan, add the minced garlic and cook for 2 minutes
Raise the heat to medium, whisk in the flour a little at a time until thoroughly combined and cooked – about 3-4 minutes
Slowly pour in the beer while whisking until thoroughly combined
Whisk in all the seasonings while maintaining a low simmer, allowing it to thicken
Whisk in the half and half and heavy cream
Whisk lightly until it returns to a simmer, then turn off the heat
Add the cheese while whisking until it is melted and smooth
Salt to taste
Cool for about 30-45 minutes and divide into serving size ramekins, then chill in the refrigerator for an hour
Garnish with the crumbled bacon
Serve with a cold beer and warm soft, salted pretzels