A Yankees-Royals game was our reason to visit Kansas City and enjoy the local cuisine. Bluestem presented the opportunity to dine at the finest restaurant in Missouri, according to Business Insider and we discovered there is more to KC food than barbecue and steak.
Sharing our experience there is bittersweet, because their last service is Saturday, December 19th. The dystopian restaurant environment of 2020 and confluence of an expiring lease brings a great run to an end.
Colby and Megan Garrelt opened Bluestem in 2004 featuring his new American cuisine and her dessert creations. Colby was honored by the James Beard Foundation as Best Chef – Midwest in 2013 for his tasting menus. Megan earned semi-finalist for Best Pastry Chef three consecutive years 2017-2019. Together they will continue to operate two KC restaurants, Rye Leawood and Rye Plaza.
Dinner was a tour de force from craft cocktails to sublime food, stellar desserts and curated wines. We enjoyed it almost as much as the Yanks smashing victory over the Royals at Kauffman Stadium. However, that really is comparing apples to oranges.
Post Script
We did partake of the local barbecue while visiting KC and scored burnt ends at Joe's and Gates along with other delectable smoked meats.
Bluestem Seven Course Tasting Menu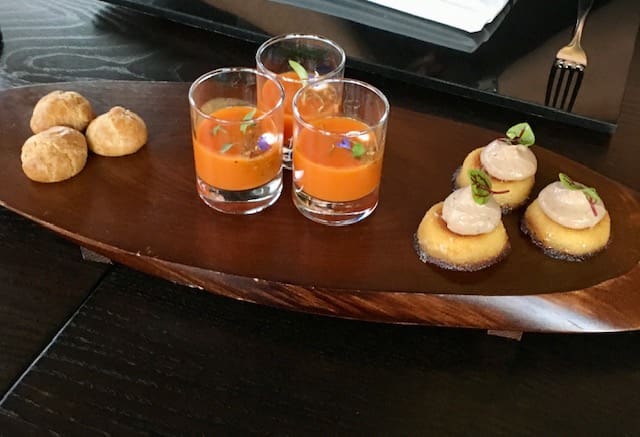 Amuse Bouche: Gougeres, Chicken Liver Hot Cakes and Orange/Carrot Parfait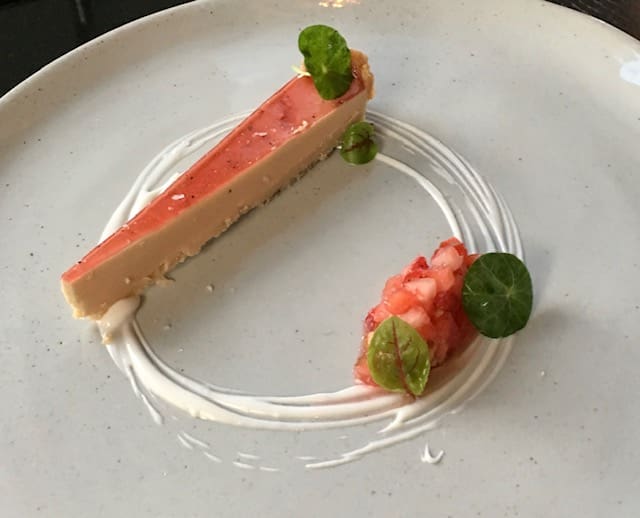 Second Course: Foie Gras slice with strawberry, hazlenut and black pepper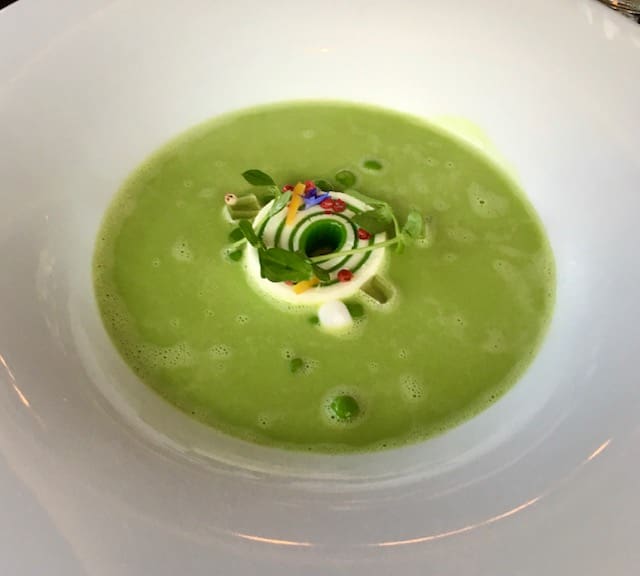 Third Course: Spring Pea Soup with creme fraiche and pink peppercorns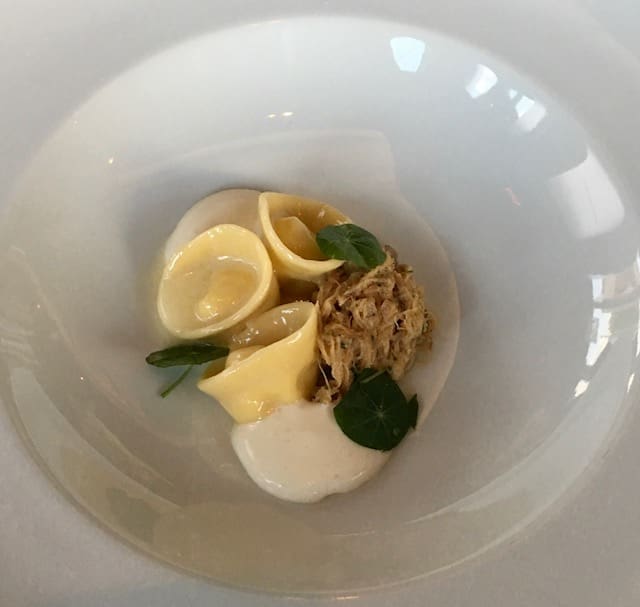 Fourth Course: House made Ricotta Capelleti with parmesan mousseline and Braised Rabbit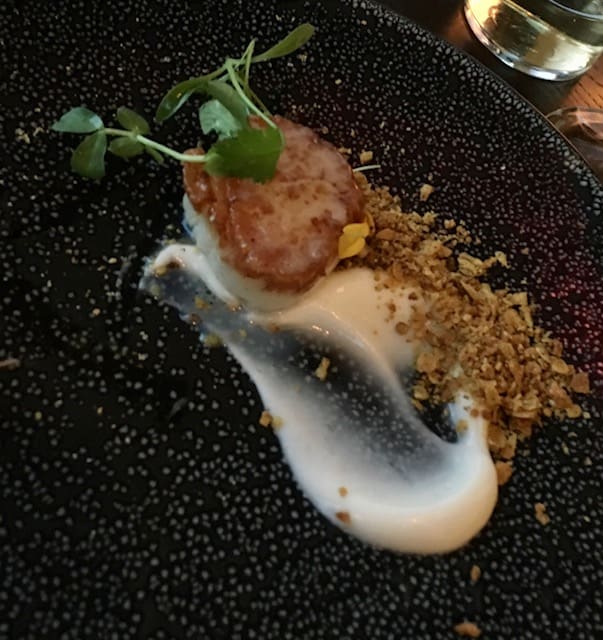 Fifth Course: Seared Sea Scallop with parsnip puree and saffron vanilla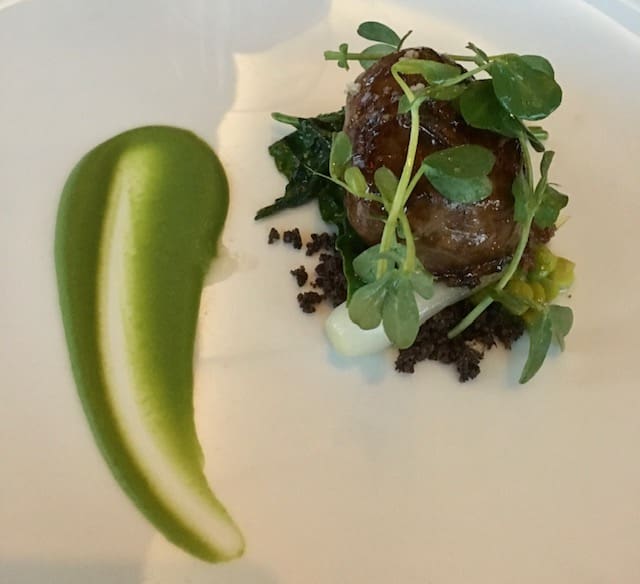 Sixth Course: Seared Black Angus Ribeye with petite onion, roasted salsify and nasturtium bearnaise sause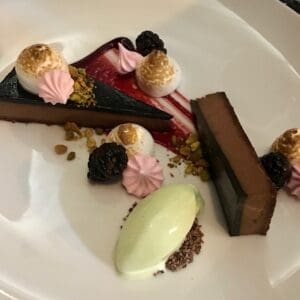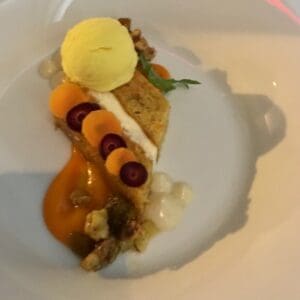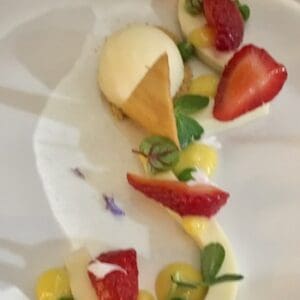 Desserts: Dark chocolate cremeaux with pistachio, rose and blackberry. Heirloom carrot cake with pineapple brown butter, walnut and golden raisin. Marinated berries with champagne, basil and Ozark rose sorbet.