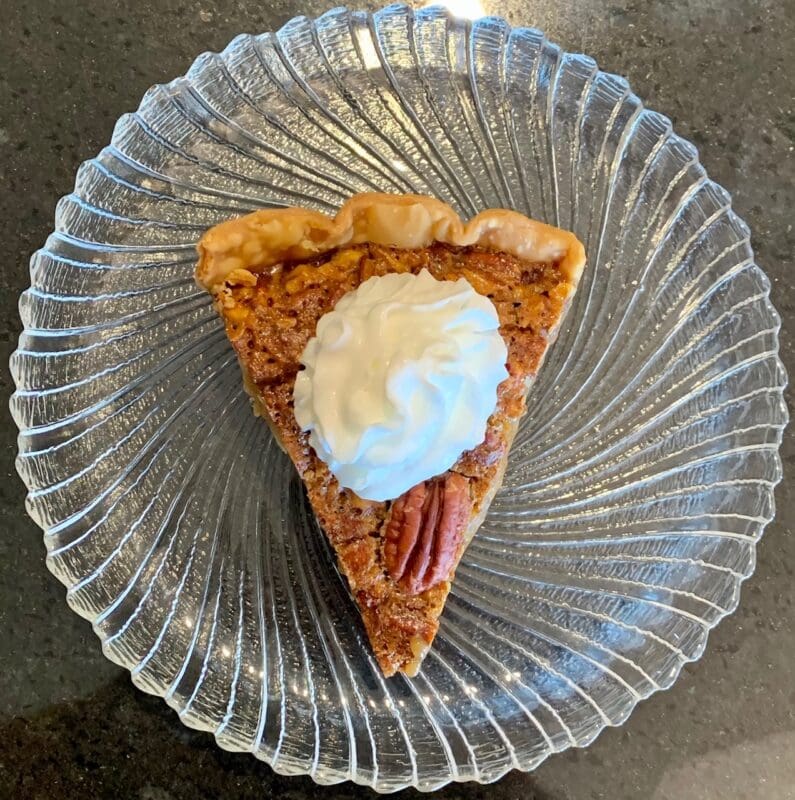 An orange infused Pecan pie is the sweet ending for our Christmas dinner. The inspiration came from one of my favorite cocktails, an orange/chocolate manhattan. The touch of orange and chocolate elevate it far above the average cocktail and I hoped to do the same with my pie.
Powerful orange zest means you don't need much, because it's not an orange pie. A subtle hint is enough to make a huge impact on the flavor.
Background
Pecan pie is a historically significant southern dessert and its name is derived from the Algonquin Native American word pakane. Popular where pecan trees grow, they were first made with molasses until evolving into use of lighter corn syrup. The earliest reference I could find for a recipe as we know it today is credited to Harper's Bazaar in 1886.
Last Words
The orange flavor is what elevates this above all my previous pecan pies. I can say that my family approached it with a healthy dose of skepticism, but instantly converted into believers. Curiously, my wife wouldn't touch pecan pie until I added the zest and now always goes for seconds.
Oh, by the way. It doesn't matter if you call it PEE-can or pah-KAHN pie. Just call it delicious.
Making The Pie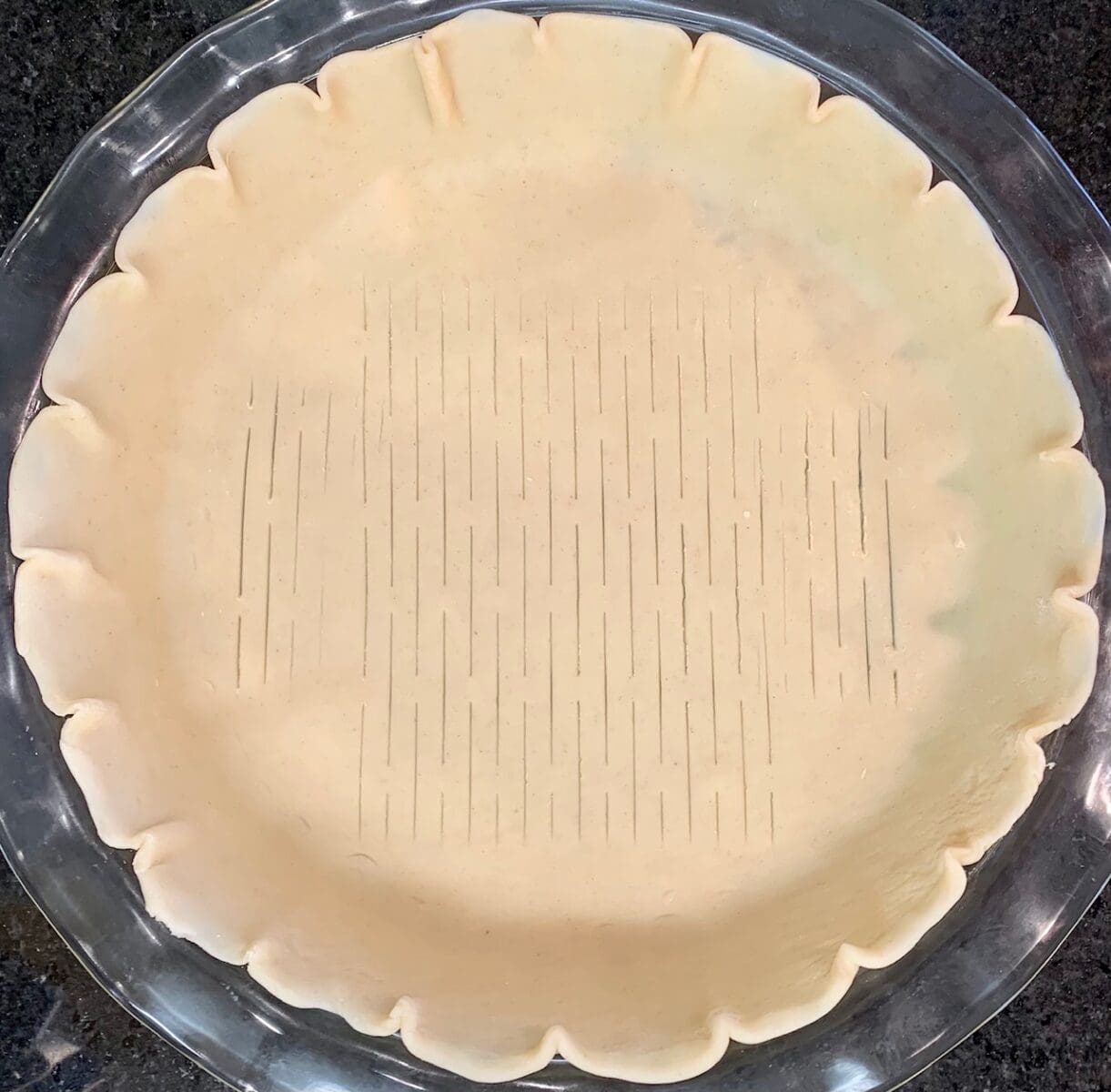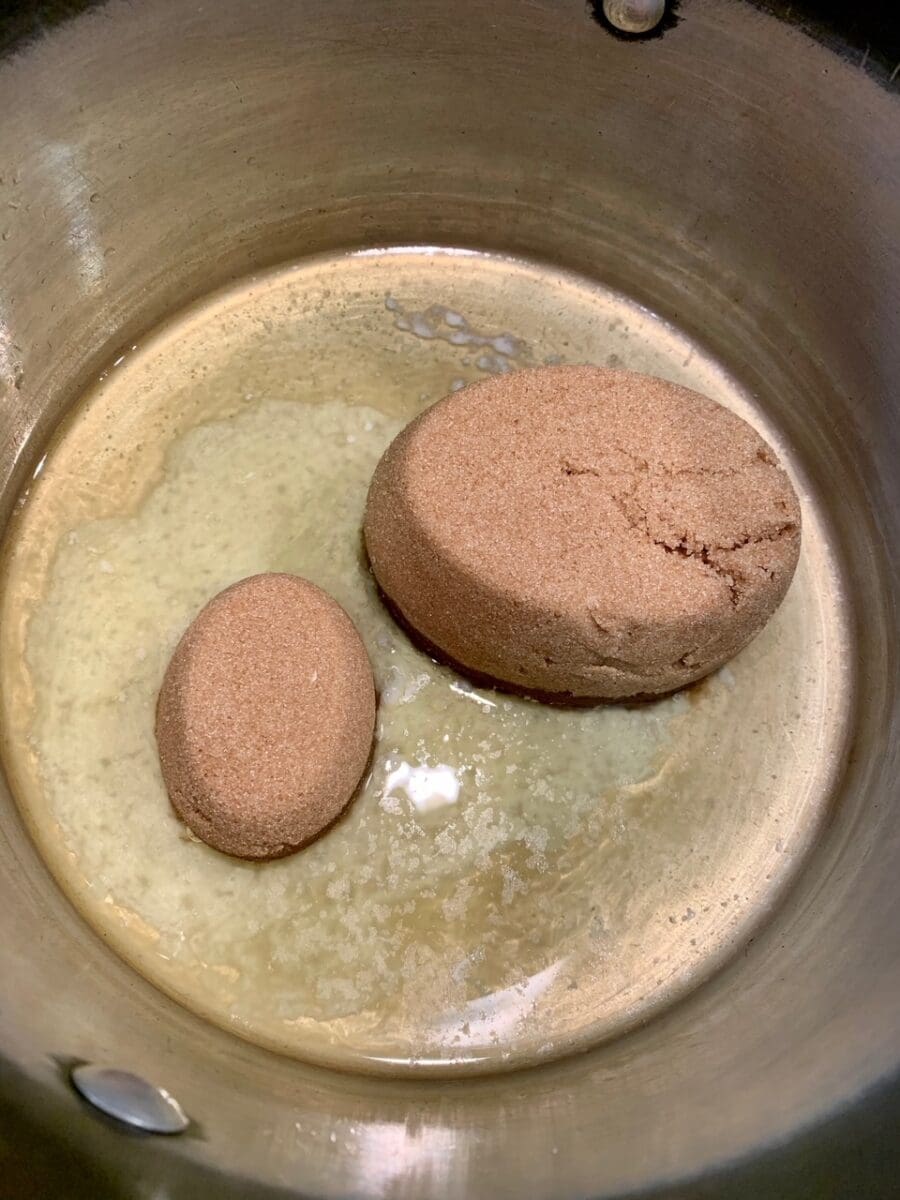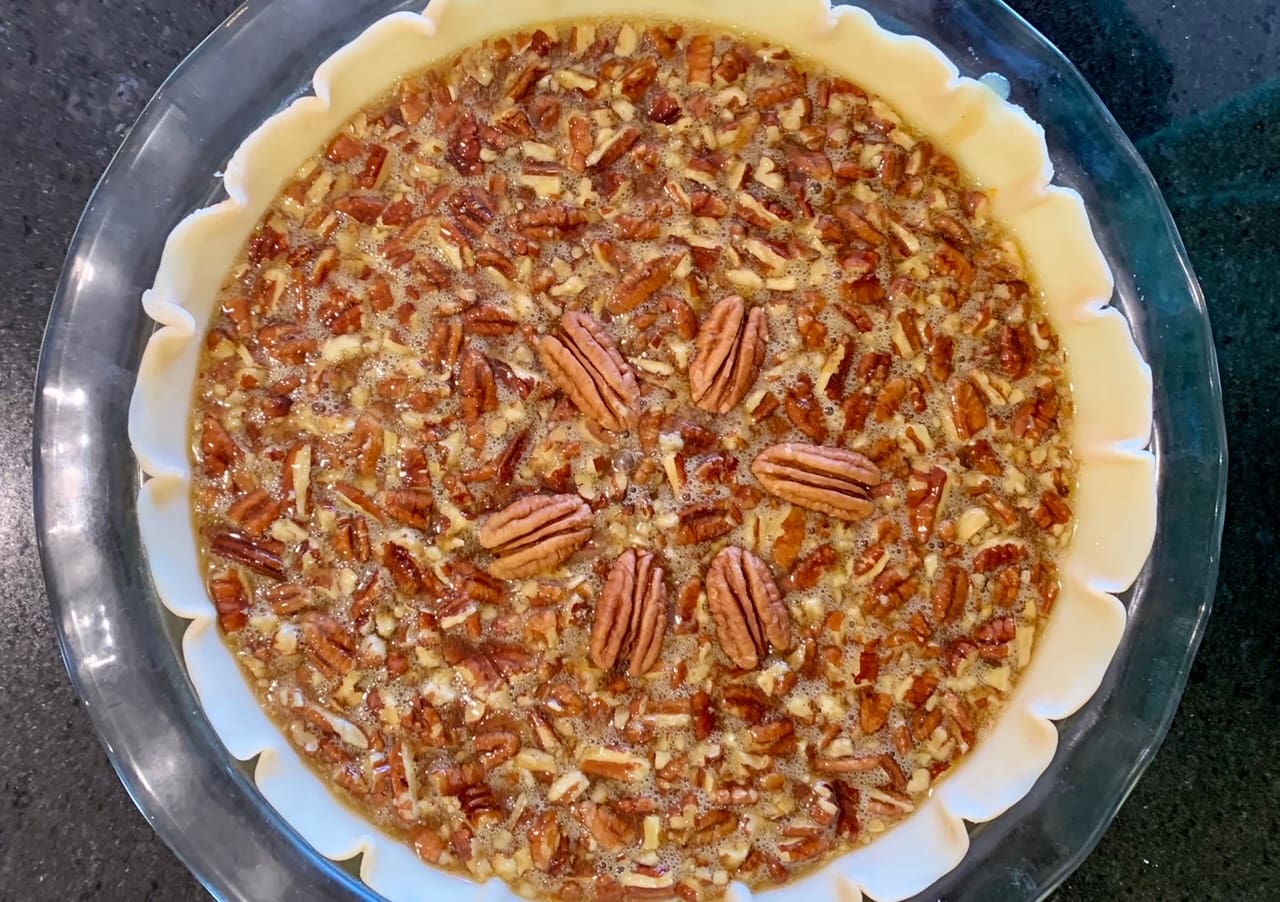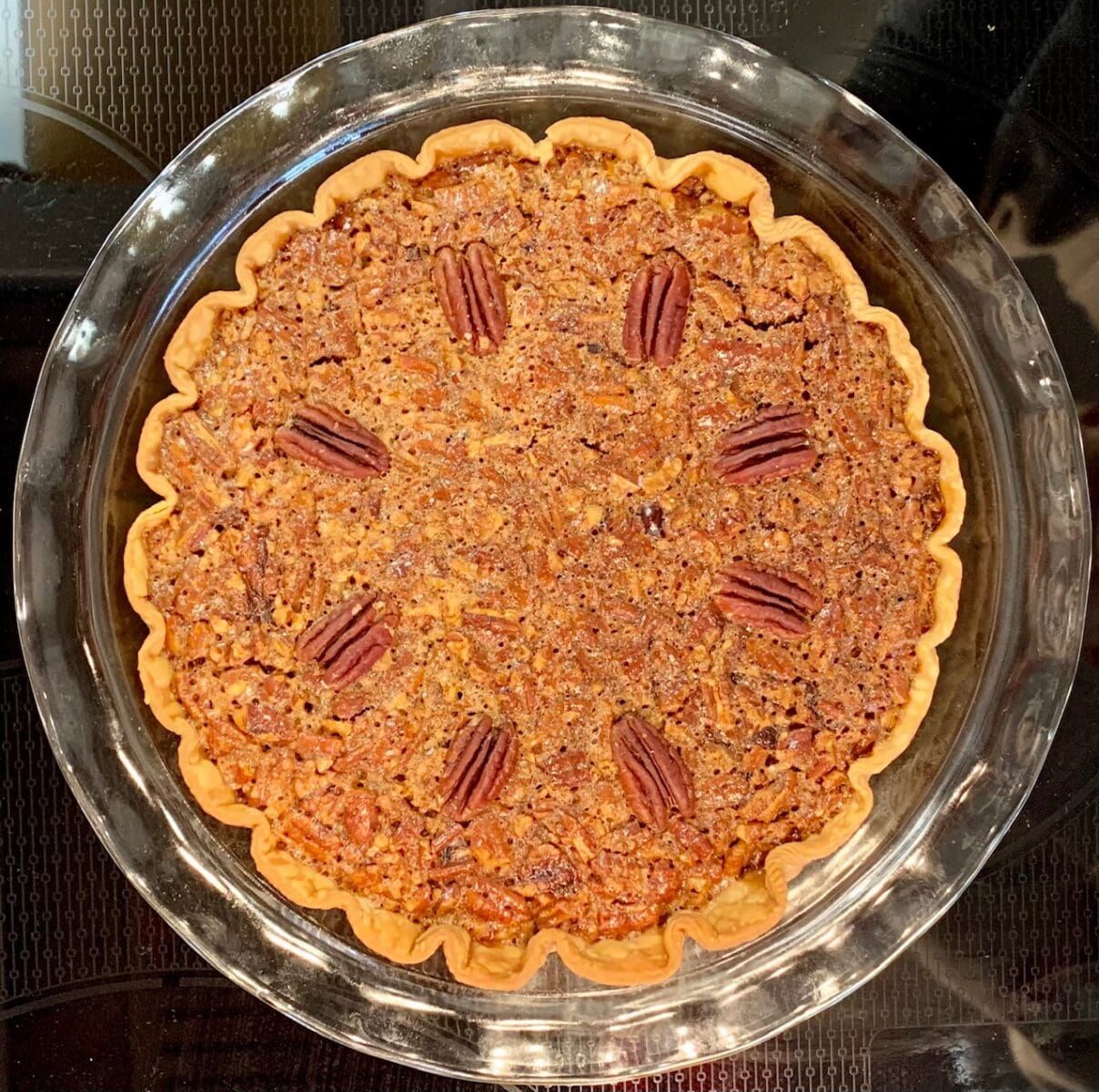 Print
Orange Infused Pecan Pie
Classic Pecan Pie Infused with Orange
1

–

1/4

cup light brown sugar

3/4

stick unsalted butter

1 cup

light corn syrup

2 tsp

vanilla extract

1/2 tsp

grated orange zest – about

half an

orange

1/4 tsp

kosher or non-iodized salt

4

eggs

1

–

1/2

cups broken pecans – reserve a handful of whole pecans for decoration

1

unbaked pie crust
Home-made whipped cream
Real vanilla bean ice cream
Instructions
Preheat oven to 350 with a baking sheet on a rack in the center
Grease your 9-1/2″ glass baking dish with pam or butter
Place your pie crust in the pan, trim to 1/2″ overhang
Grate half an orange with a micro-plane and reserve a half-teaspoon of zest
Melt the butter in a small heavy saucepan over medium heat and add the brown sugar, whisking until smooth
Remove from heat and whisk in the corn syrup, vanilla, orange zest and salt
Lightly beat the eggs in a bowl and then whisk into the corn syrup mixture
Stir in the broken pecans and pour the entire mixture into the pie crust
Set in the oven on the baking sheet, bake for 20-25 minutes until the crust turns golden and cover the rim with a pie shield or aluminum foil to prevent burning the crust
Bake for another 25-30 minutes until it is set
Remove from the oven and allow to completely cool on a rack
Serve with whipped cream and/or vanilla ice cream