Merry Christmas and Happy Holidays!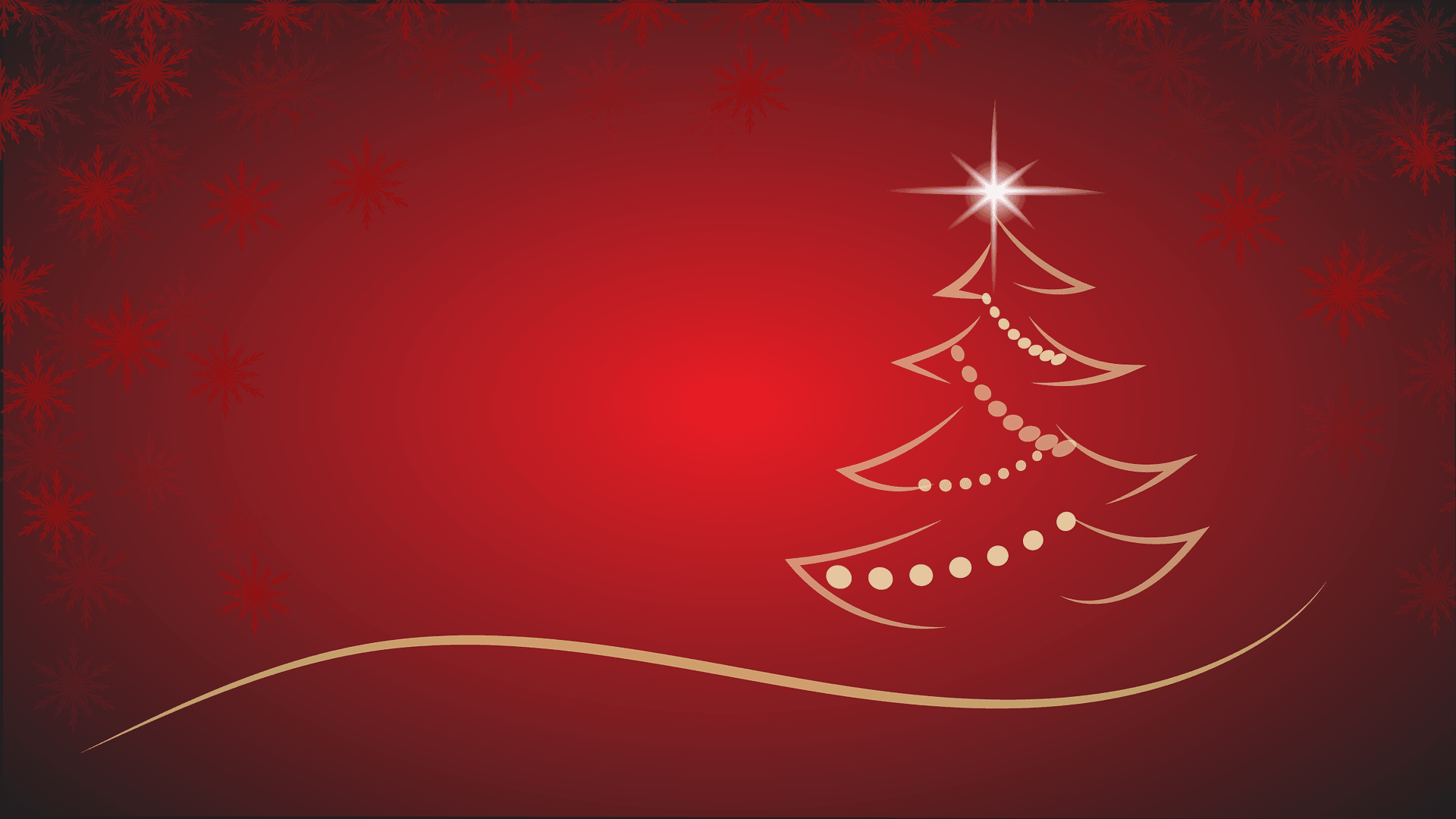 A (Modern) Christmas Story
When our family voted for a Christmas menu change, my wife began smiling. As the conversation deepened, discussing the possibilities, her smile broadened. We chose prime rib, because it's fit for a King and after all, isn't he the reason for the season?
We agreed mashed potatoes and green beans are perfect sides with a mousse appetizer and pecan pie dessert. Now my better half was truly beaming, because she announced her retirement from Christmas cooking, declaring me in charge.
Christmas Menu
Duck Liver Cognac Mousse with Sesame Water Crackers
Veuve Clicquot Brut Rose' Champagne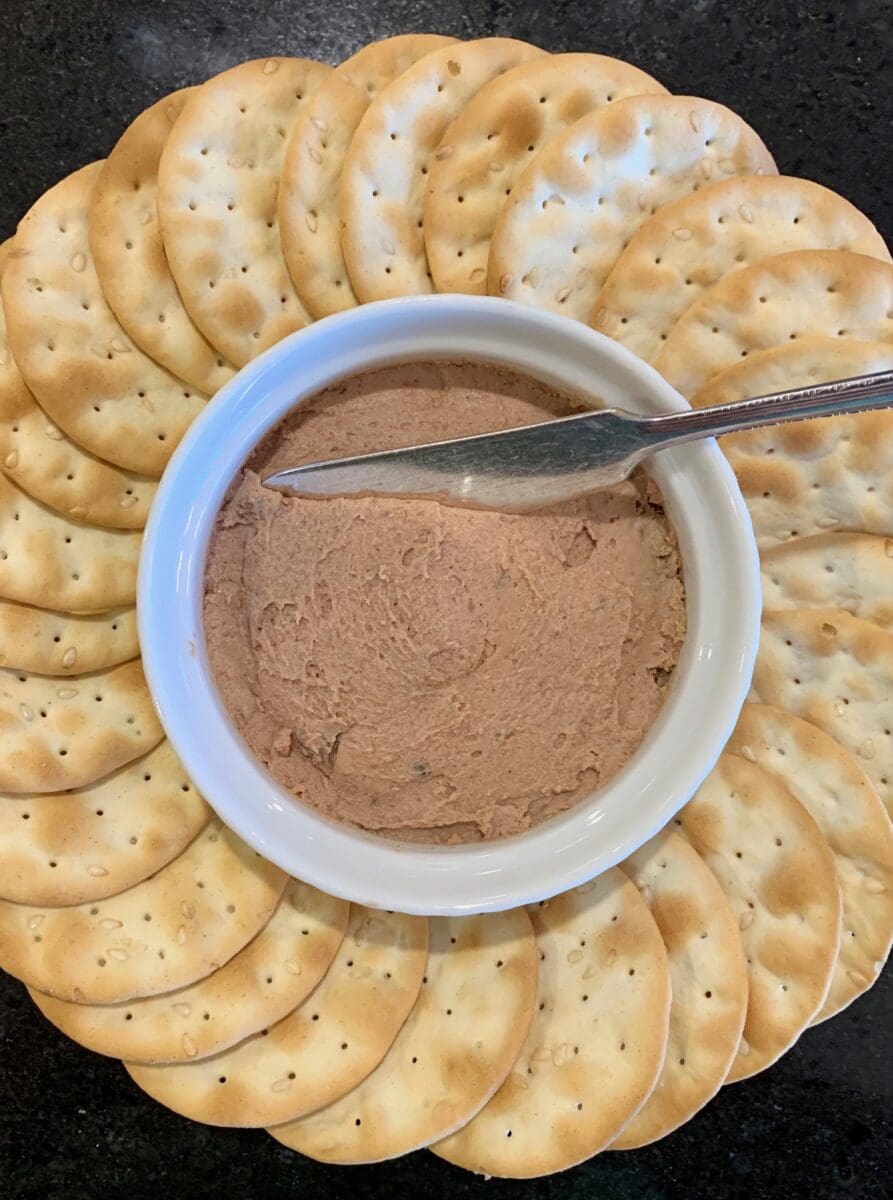 I don't lose a minute sleep over buying the mousse at my grocer. It's a delicious earthy, minerally flavored pâté and perfect counterpoint to the rose' champagne we enjoy for holiday toasts!
Standing Prime Rib Roast
En Garde Diamond Mountain Le Bijou du Roi Napa Valley Cabernet – 2017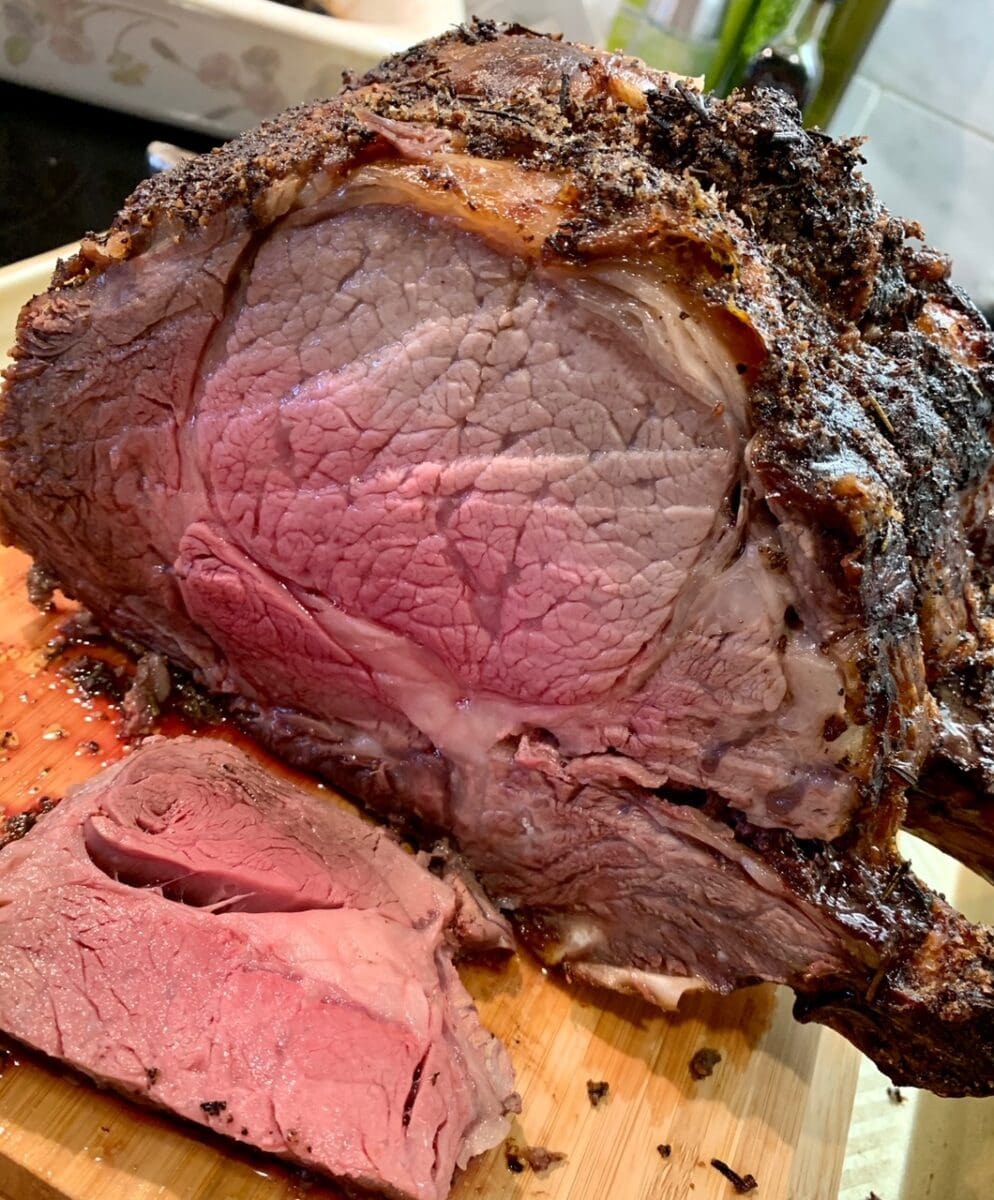 All prime rib is not created equal. Order your prime rib from a reputable butcher for genuine prime beef, because you want the most tender and well marbled available. I don't know how my butcher does it, but what he provides gets better each year!
Garlic Cream Infused Mashed Potatoes
These modestly named world's best mashed potatoes contain so much butter it's shameful. The garlic infused cream turns them into the most heavenly delicious spuds imaginable.!
Roasted Green Bean Bacon Bundles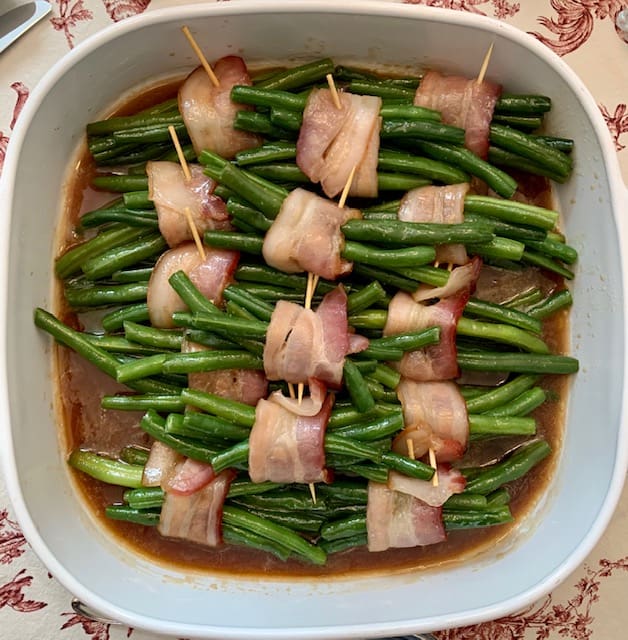 Green bean bundles provide a bite of delicious color to our dinner plates with a bit of bacon and buttery brown sugar sweetness. They retain a light crunch to add some texture and complexity.
Orange Infused Pecan Pie
Mandarin Napoleon Grand Cuvee Liqueur Imperiale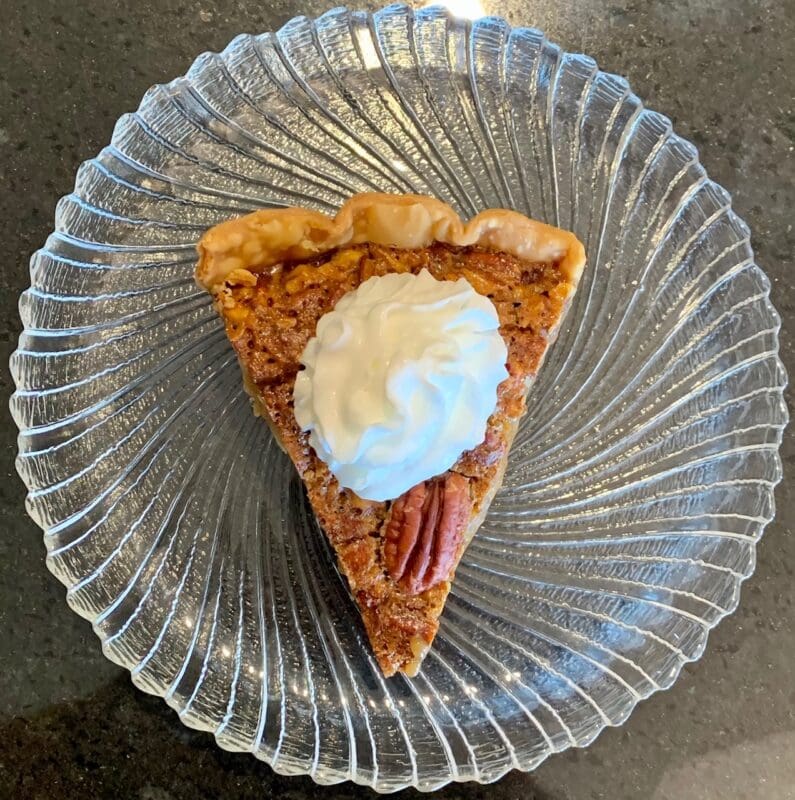 My secret pecan pie ingredient is no longer secret and you can find out for yourself how much this light touch adds in flavor. It converts the skeptics into full-fledged fans and pairs beautifully with this tart orange flavored liqueur.