Merry Christmas!
I proposed we change our Christmas menu with trepidation, but to my surprise she embraced the idea. We then ran it up the flagpole to invite comment from other family members and again, was enthusiastically embraced. Consensus was easily reached, because we were all tired of repeating our Thanksgiving menu. Then the hard work began, choosing what would come next.
Everyone enjoys a good piece of beef and we considered steak. Then it dawned on us that it must be prime rib, because it's fit for a King. From there it was easy adding potatoes and a vegetable to complete the main course. With some champagne for the festive holiday spirit, a good red wine to accompany the meat and something sweet to finish it off, our new menu was set.
Then I discovered why my better half was so happy. She informed me that she would be on holiday and I was the cook in charge of the whole shebang.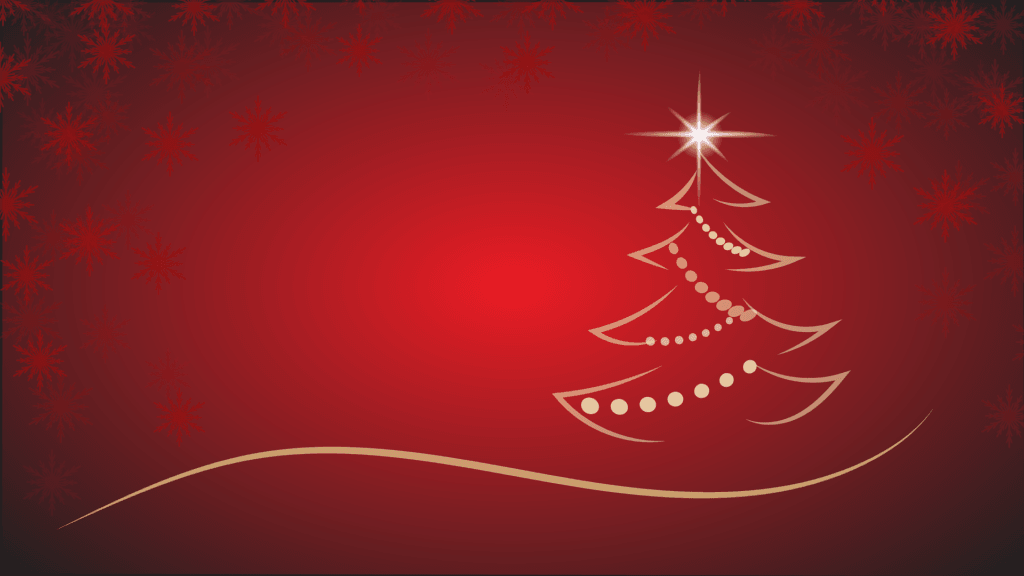 Christmas Menu
Duck Liver Cognac Mousse with Sesame Water Crackers
Veuve Clicquot Brut Rose' Champagne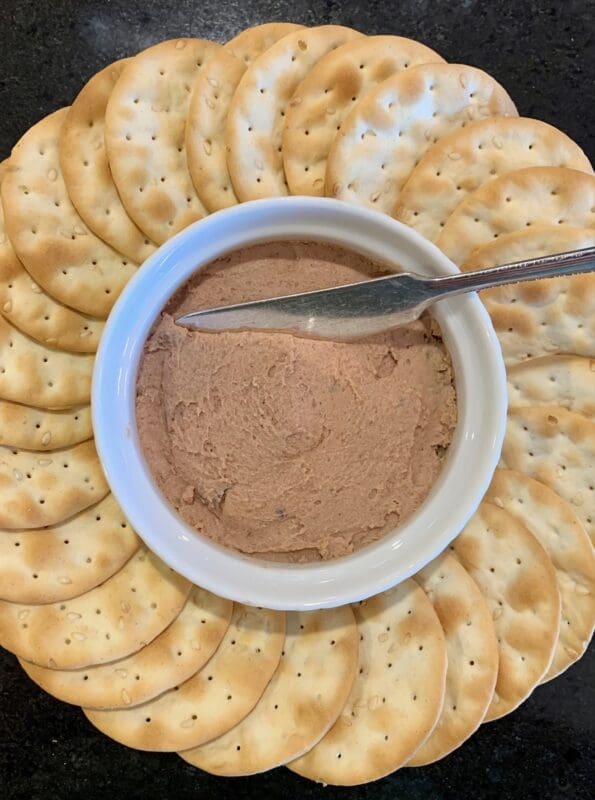 I don't lose a minute sleep over buying the mousse at my grocer. It's a delicious earthy, minerally flavored pate' that is the perfect counterpoint to the rose' champagne we enjoy for holiday toasts!
Standing Prime Rib Roast
Chateau Le Chatelet, St. Emilion Grand Cru, 2005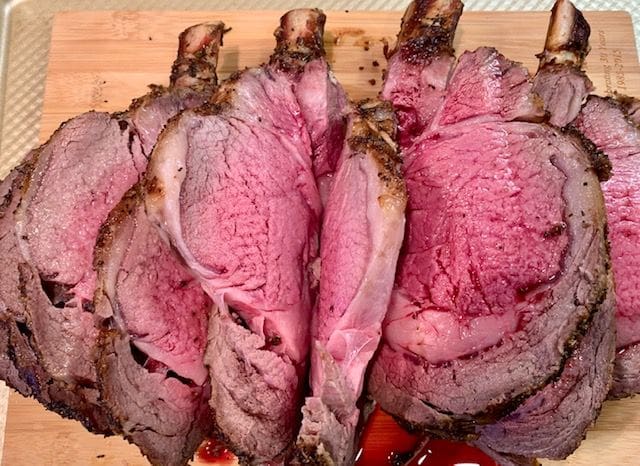 Did you know all prime rib is not created equal? The name does not guarantee it is cut from genuine prime beef and most grocery cuts are from lesser grades. Order your prime rib from a reputable butcher and specify genuine prime beef, because you want the most tender and well marbled beef available. I don't know how my butcher does it, but what he provides gets better each year!
Garlic Cream Infused Mashed Potatoes
These modestly named world's best mashed potatoes contain so much butter it's shameful. The garlic infused cream turns them into the most heavenly delicious spuds imaginable.!
Roasted Green Bean Bacon Bundles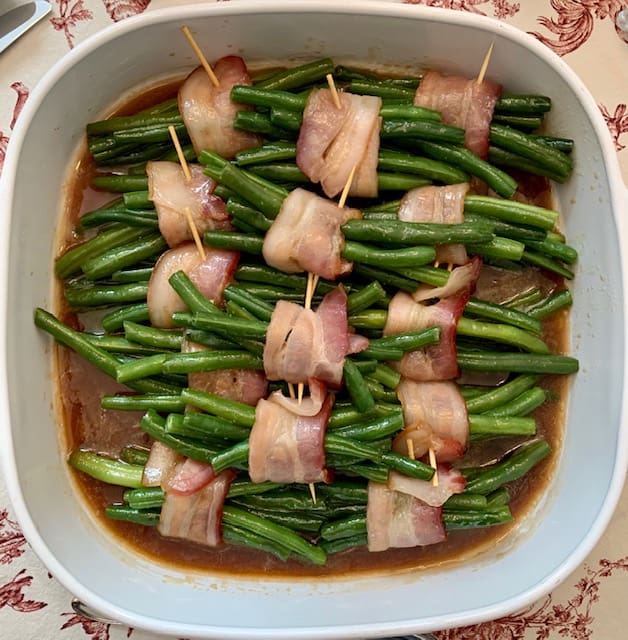 Green bean bundles provide a bite of delicious color to our dinner plates with a bit of bacon and buttery brown sugar sweetness. They retain a very light crunch to add some texture and complexity.
Orange Infused Pecan Pie
Mandarin Napoleon Grand Cuvee Liqueur Imperiale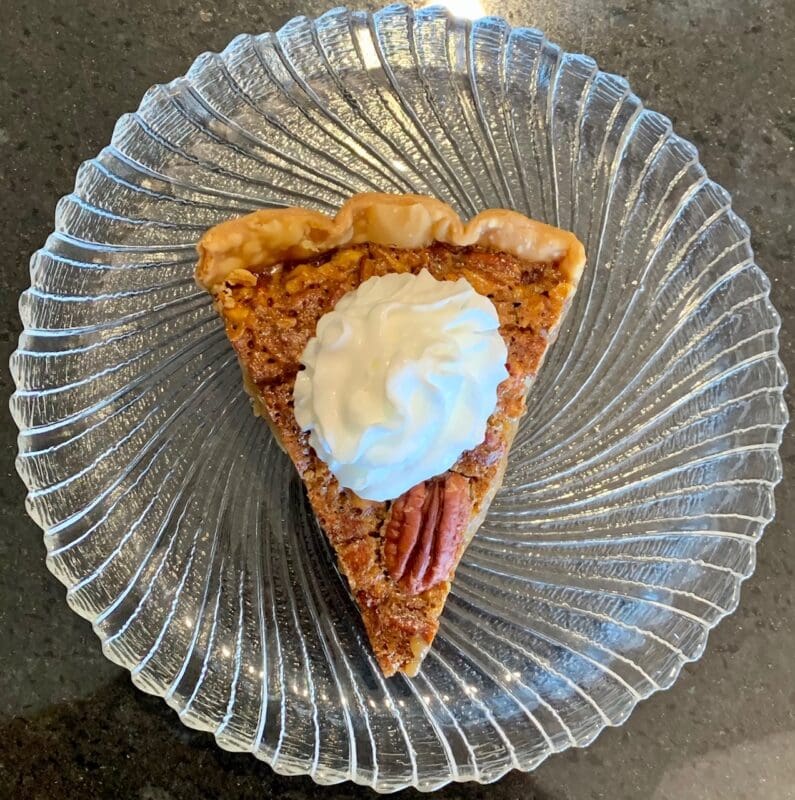 My secret pecan pie ingredient is no longer secret and you can find out for yourself how much this light touch adds in flavor. It converts the skeptics into full-fledged fans and pairs beautifully with this tart orange flavored liqueur.