Visiting Happy Hollow
The name evokes thoughts of a joyous adventure on the grounds of the former Burks' Mill and Distillery. Some of you may not know that Happy Hollow in Loretto, Kentucky is the home of Maker's Mark, so named for the location where Bill and Marjorie Samuels established their distillery in 1953.
When the invitation arrived from Bill Samuels, Jr., I was speechless. For a Kentucky boy, raised on Kentucky Champagne it's the equivalent of going to fantasy camp to play catch with Babe Ruth and Whitey Ford, Yogi Berra and Derek Jeter.
We corresponded over the family connection between his mother and my grandmother, which you can read about in Maker's Mark and the Mattingly Family. Still, I was surprised when asked to join him for lunch at the distillery. I expected a quick meet and greet, but as Lee Corso says, not so fast my friend. Bill, ever the consummate host spent the entire day with us.
Arrival and Boardroom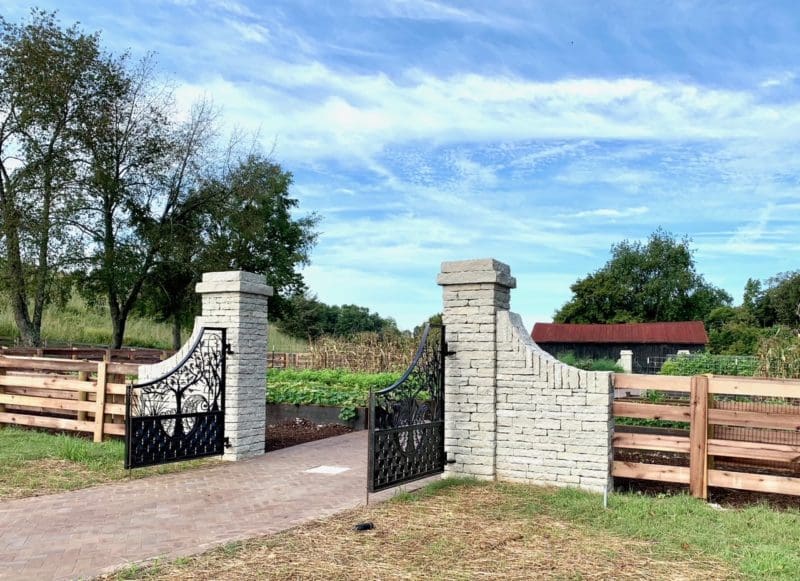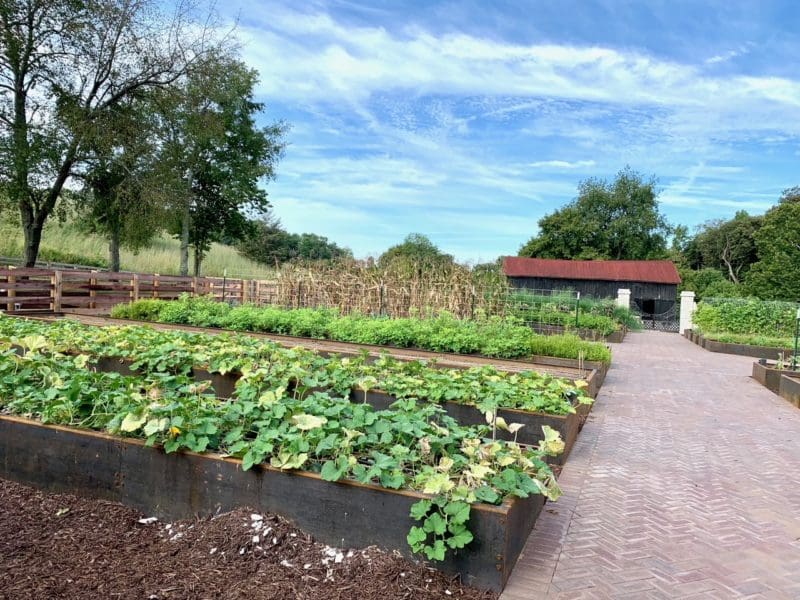 On our way to the visitor's center we inspected the Innovation Garden where vegetables and herbs are grown for the on-site restaurant, then proceeded to check on some new construction. The building addition is specifically designed to showcase the stunning, priceless glass sculpture by Dale Chihuly, shown below in its temporary home.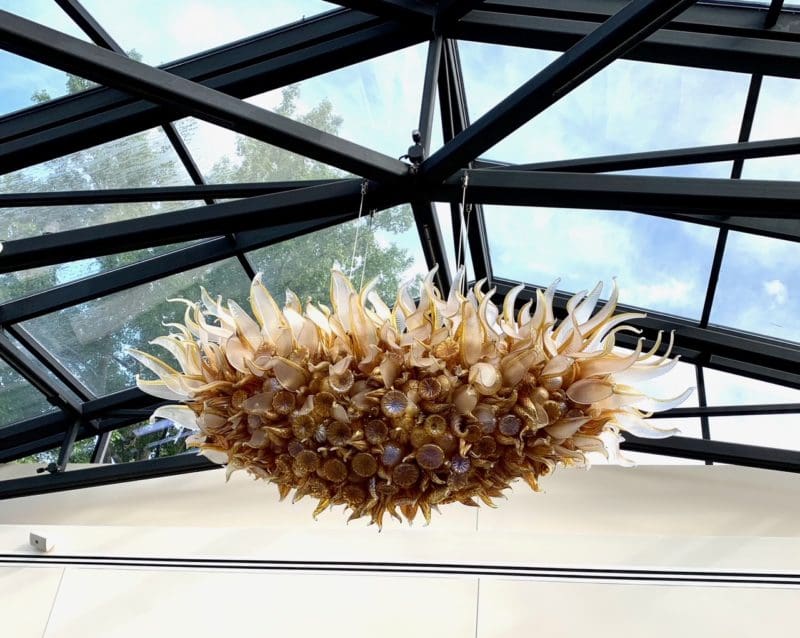 We paused to visit the business office that houses the official company boardroom where Bill, as Chair Emeritus still reigns supreme. It's loaded with photographs and mementos documenting family and distillery history. Like the proverbial kid in a candy shop, I stood spellbound as Bill told stories about President Reagan, his library, the James Gang and Frank's surrender to Sheriff Samuels at the end of the Civil War.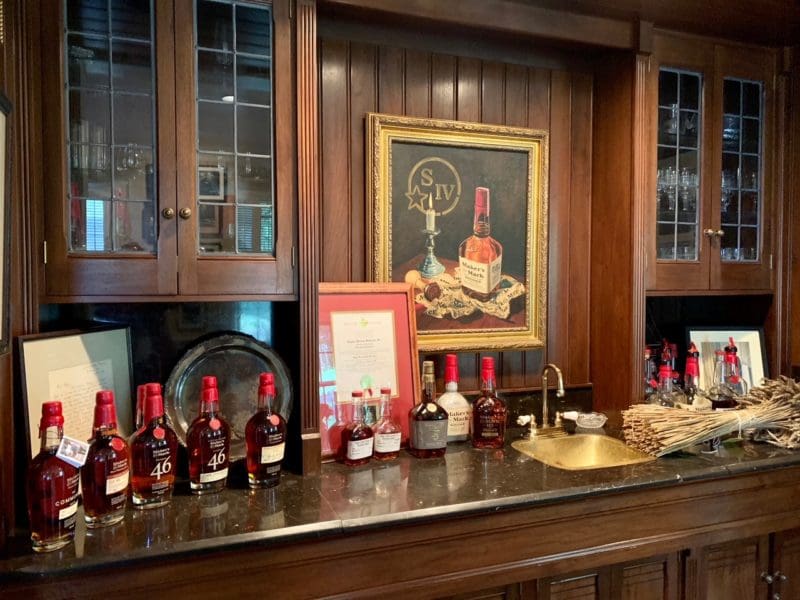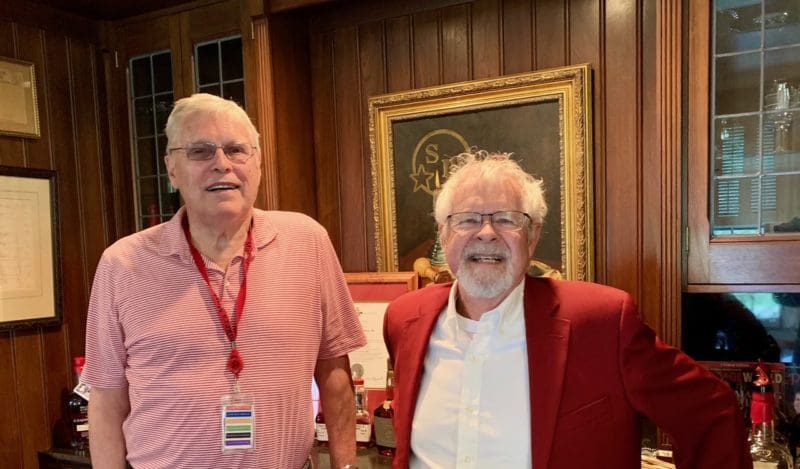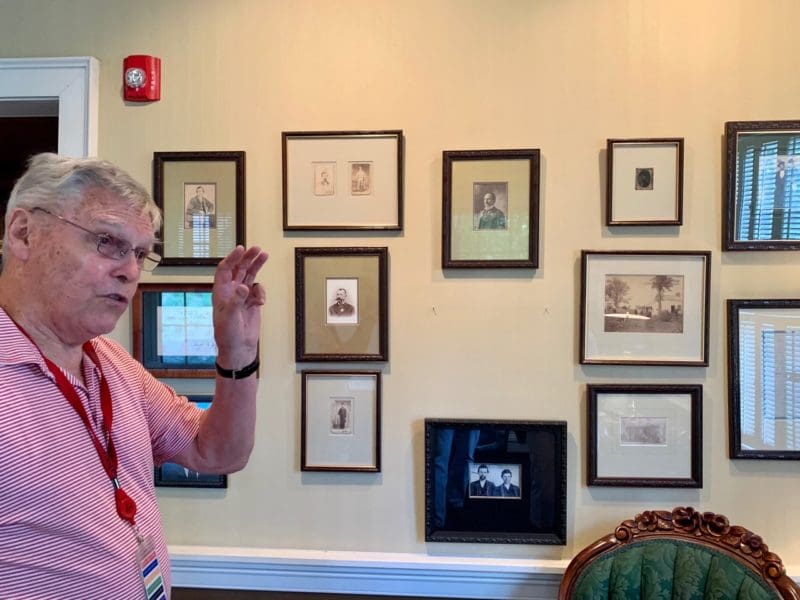 Following check-in at the visitor's center we climbed aboard our electric chariot for a tour of Star Hill Farm and distillery campus. Little did we know the adventure that lie ahead.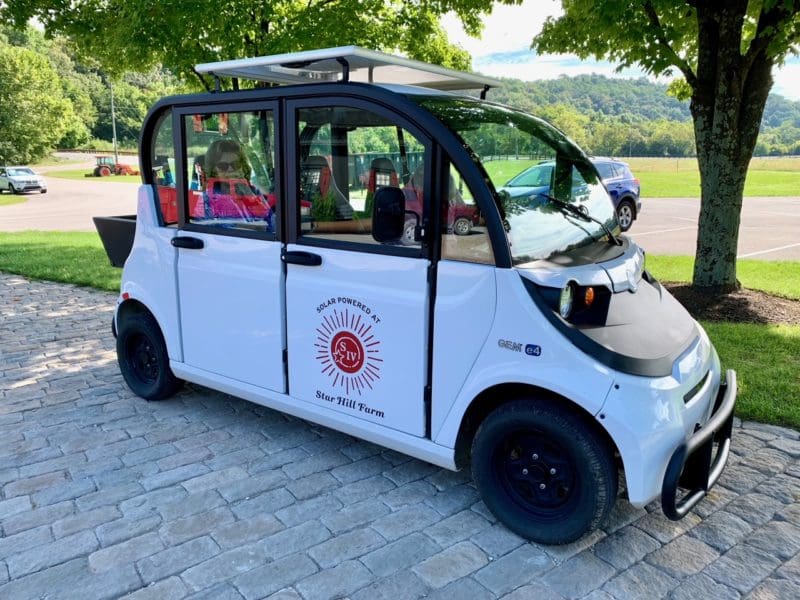 Lakeside Tasting Room
The new , stunningly beautiful tasting room nestled in the woods overlooking the lake is a showcase for all the Maker's Mark stave finished expressions. Created using a proprietary process developed jointly with Independent Stave cooperage it's a collector's dream. There are hundreds of the possible 1001 unique expressions displayed floor to ceiling.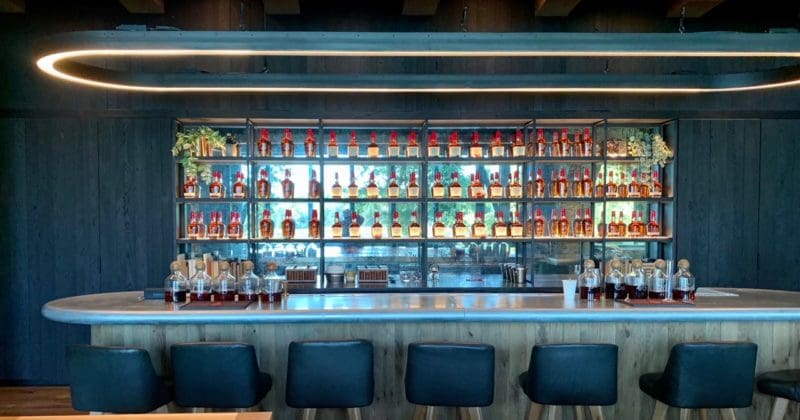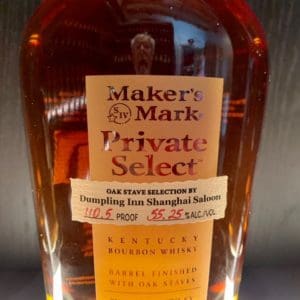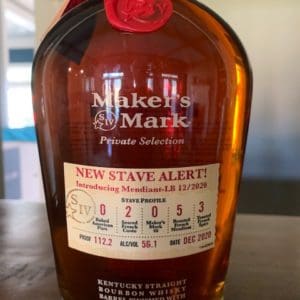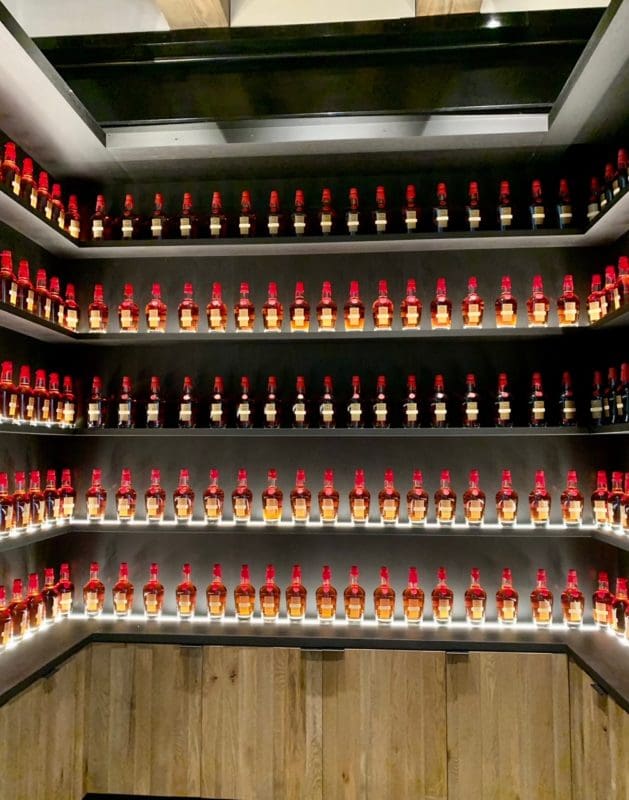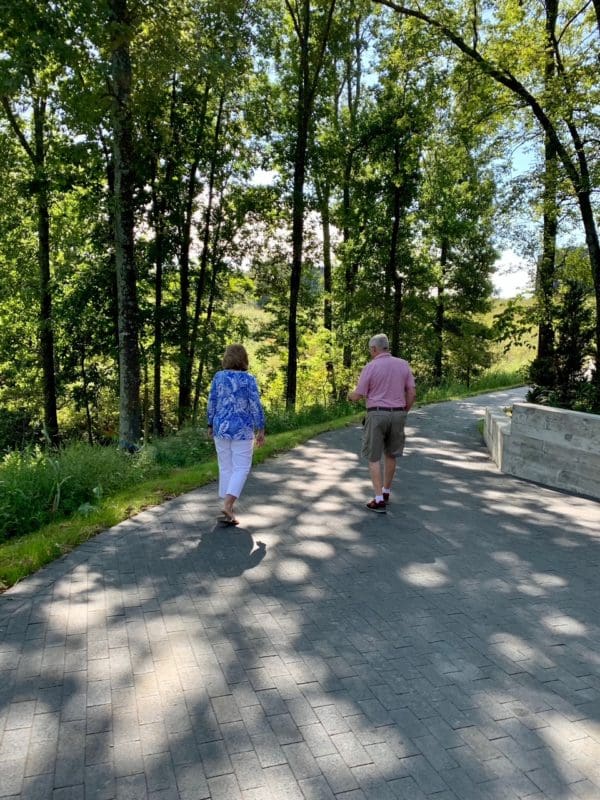 Bill, is oft maligned for surpassing project budgets. He was delighted to share that his son Rob overshot the new tasting room budget handily, hoping he would now be off the hook. However, the excitement in his voice demonstrated how proud he was of the finished project.
Wagyu Beef
We learned that a long-term business objective is to grow everything on site that's used not only for the bourbon, but the foodstuffs and ingredients served in the restaurant. The farm is currently a thousand acres and growing. These are the syrup (spent mash) finished wagyu beef we would dine upon for lunch. Yes, the cattle really, really love it!
American White Oak Repository
White oak is critical to the bourbon industry and there are more than 300 unique families throughout the United States. In a joint project with the University of Kentucky agriculture department, they are collecting and planting each of them. Pictured below is MM1 – the Mother Tree and oldest white oak on the farm. Its age is estimated between 300 and 500 years. The project will culminate with the first comprehensive mapping of the white oak genome.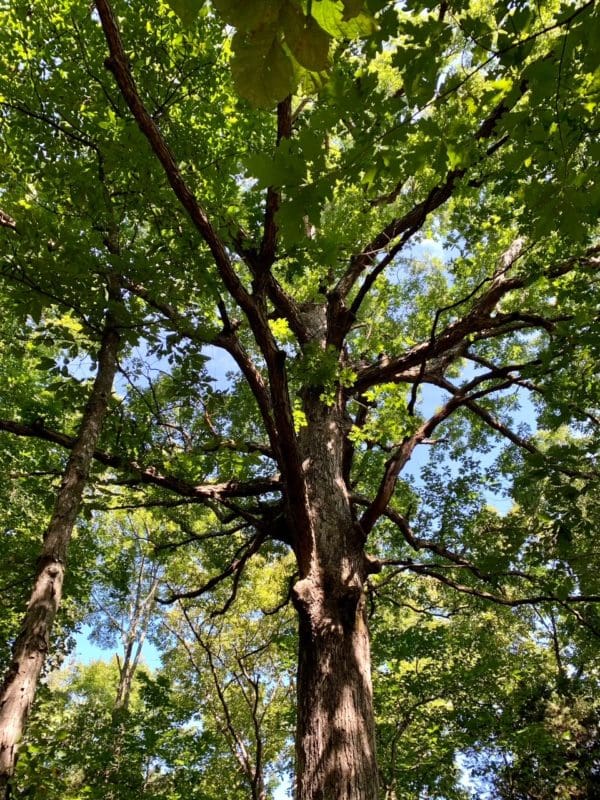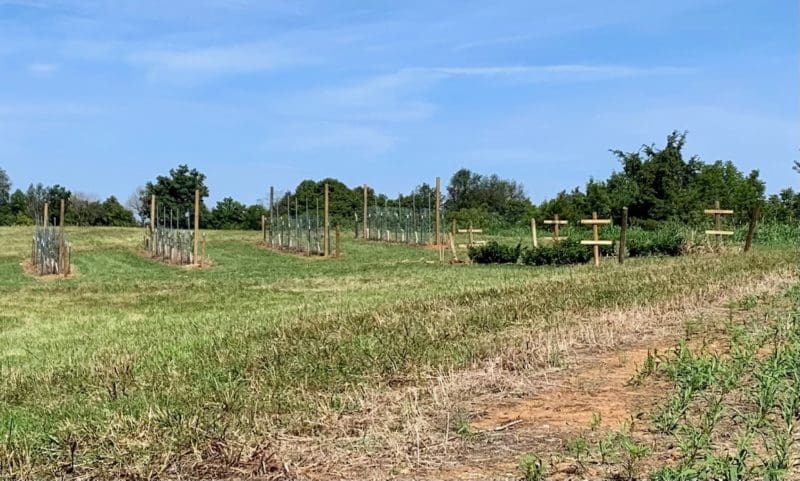 Lakeside Toasting Table
While cruising, Bill spied a new gravel path and like a beagle spotting a squirrel, quickly veered in pursuit. The trail was fresh and soft as we descended closer to the lake, until the walking path, still under construction came to an end. Exiting the vehicle to the faint sound of voices, we began searching to find out what was going on.
We had stumbled across the newest construction project, an outdoor toasting table. The massive 7,000 pound table is the centerpiece. Both it and the new tasting room are part of a 4 mile walking path around the 1000 acre distillery campus.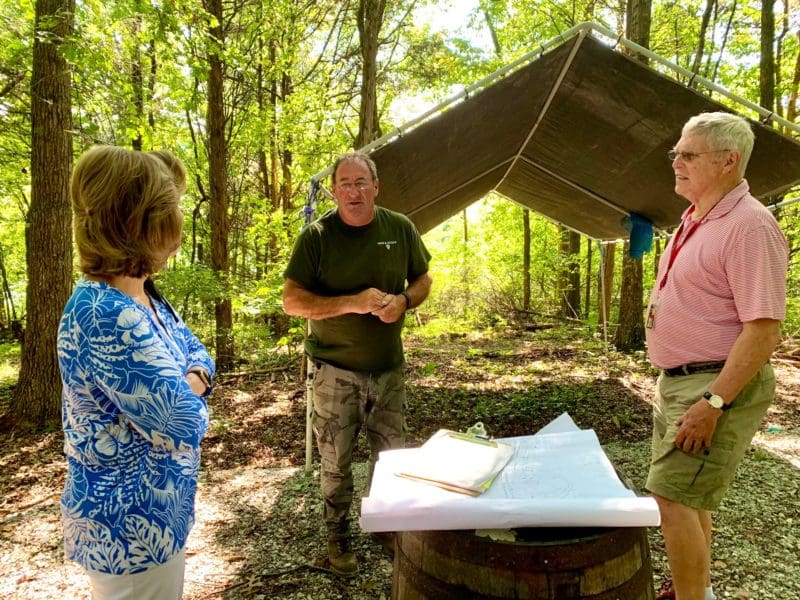 Pictured above is Neil Rippingale, project manager and master stone mason with Lynda Taylor and Bill Samuels, Jr.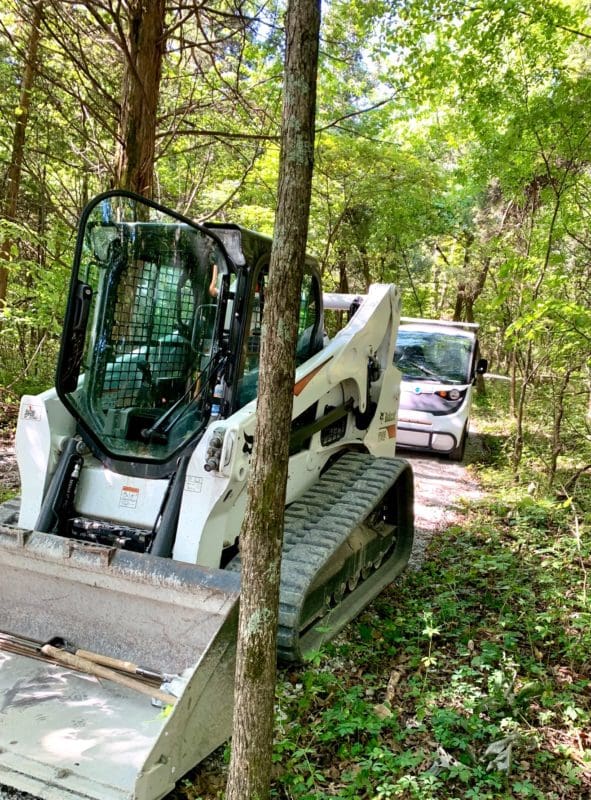 Soon it was time to head back for lunch, but we had a problem. Our electric horse was stuck without enough traction to climb the hill, so we did what we had to do. Lynda, Neil and I pushed while Bill steered until far enough uphill to gain traction. The gravel road rash from a spinning tire was my souvenir.
Limestone Mushroom Quarry
The mushroom quarry across the creek from the lab is just the beginning. Chef AuCo Lai has plans to "seed" native pecan truffles to add to the restaurant larder.
Original Toll-House and Chemistry Lab
The original property included a toll-road and the old toll-house serves as the lab. A new one is under construction and they are chomping at the bit to move in. It's just a bit larger.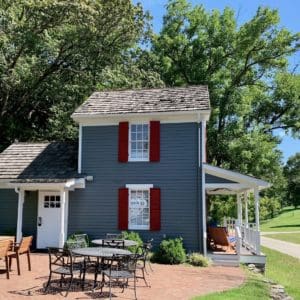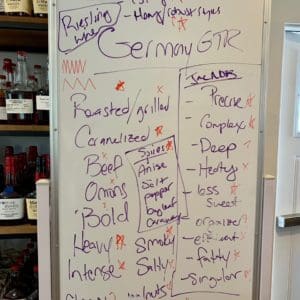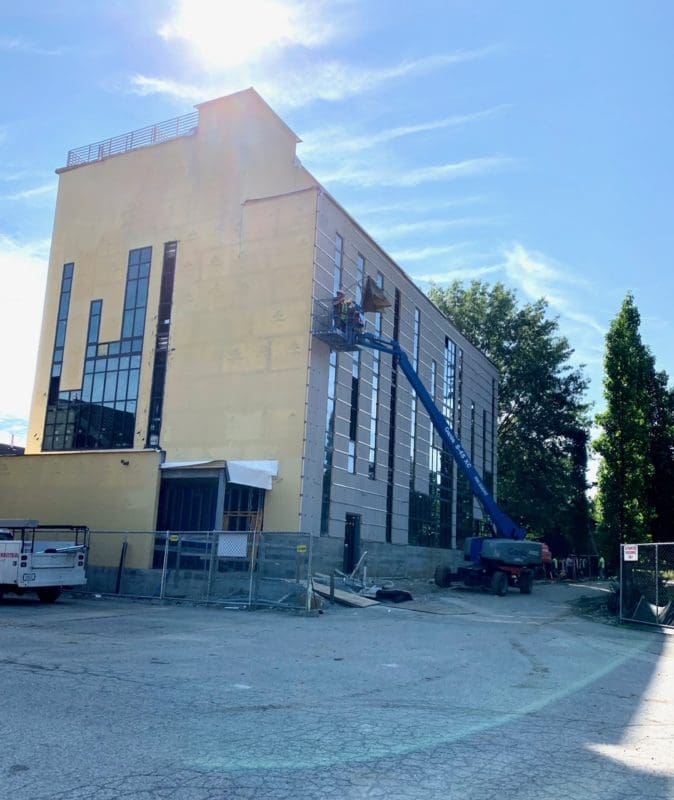 New Stone Bridge
The mortar-less stone bridge over whisky creek is a fully functional work of art, built by Neil and his expert craftsmen. Pictured is Bill Samuels Jr. and my better half.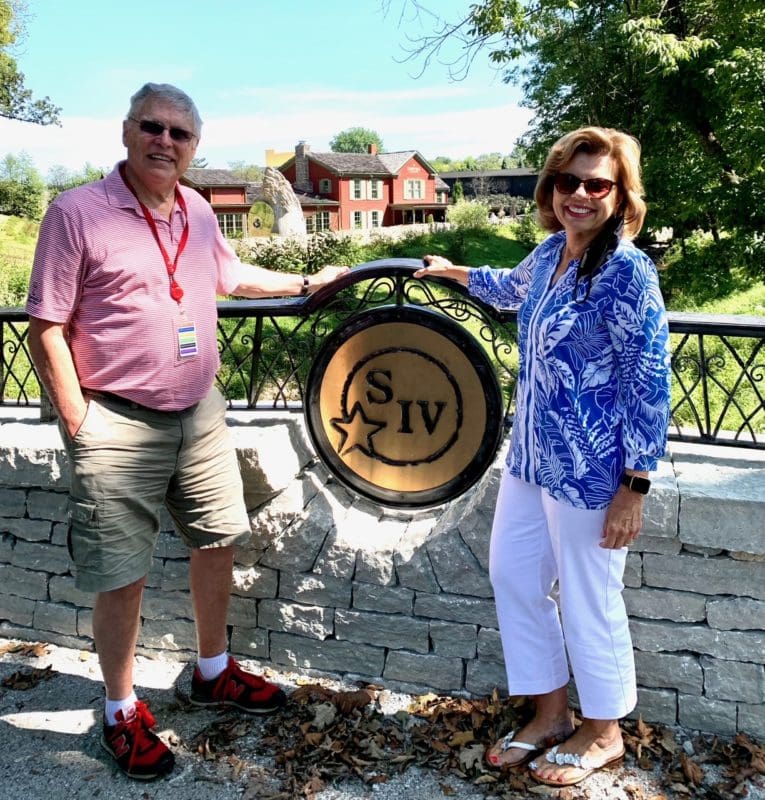 Cold Storage Finishing Cellar
This is where the magic happens for the stave finished bourbons. Tucked into a hillside, the barrel-house is refrigerated to avoid additional aging, while promoting the stave finishing. The environmentally sustainable, LEED certified construction is extremely energy efficient.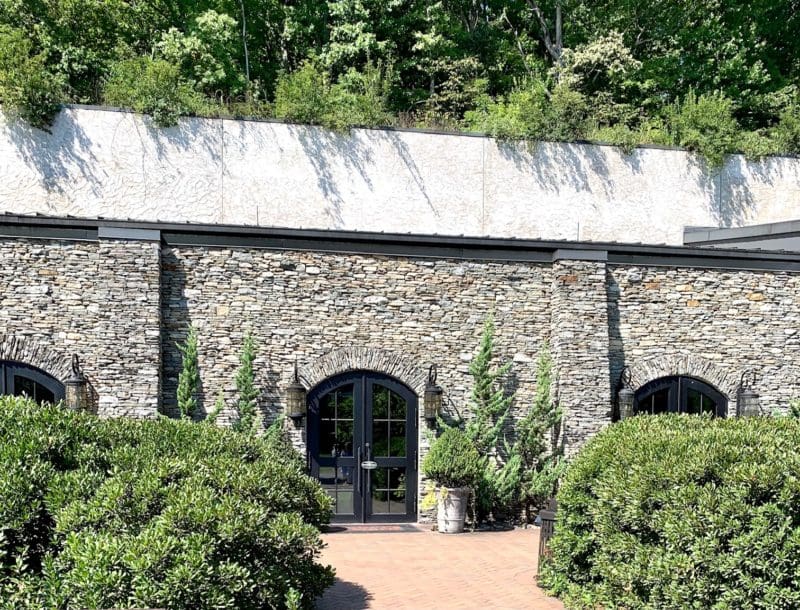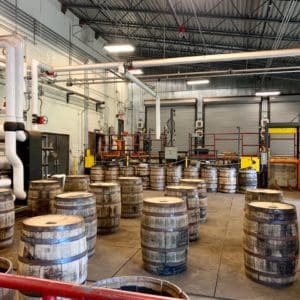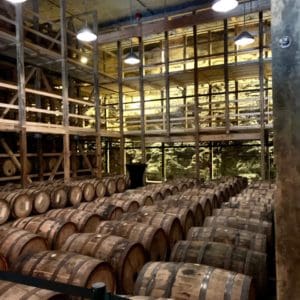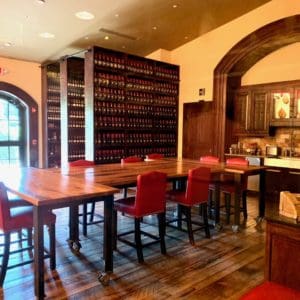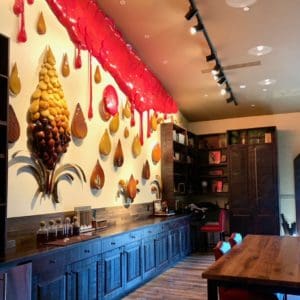 Star Hill Provisions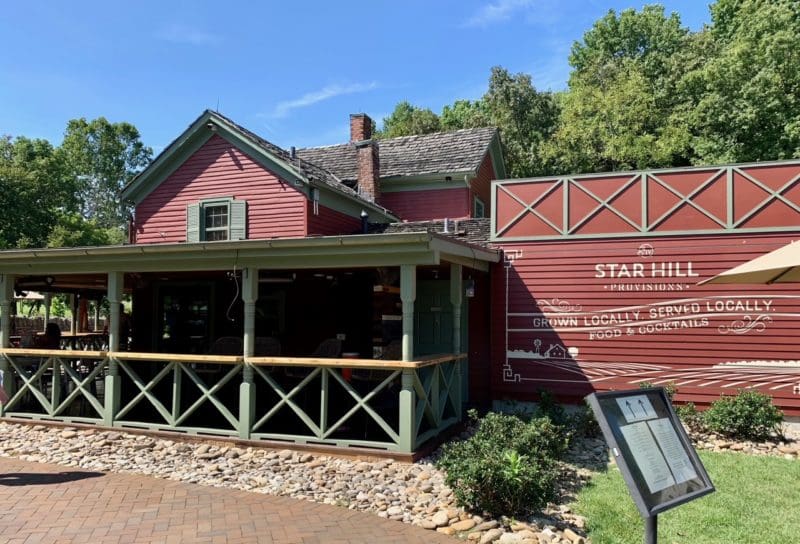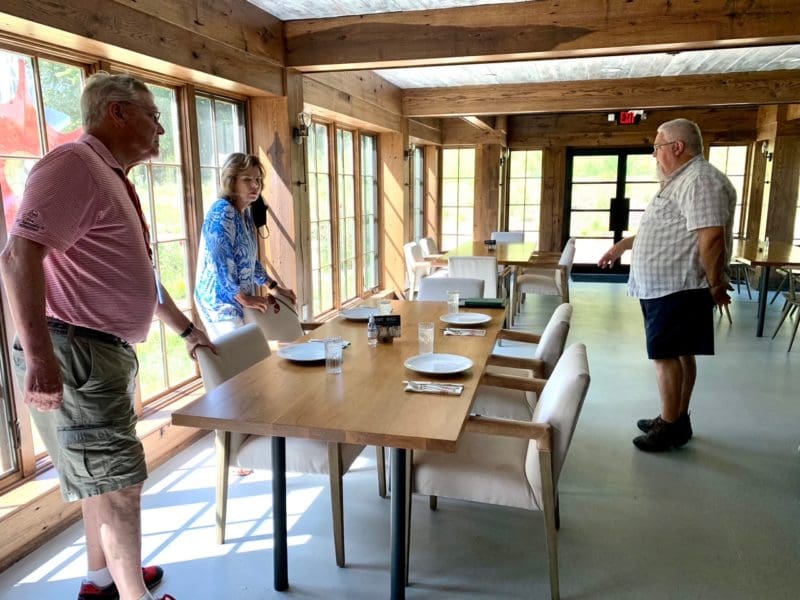 Brian Mattingly, the bottling and warehousing operations manager (and unofficial chief facilitator of Rob's project vision) joined us for lunch. We compared and shared genealogy notes while enjoying a Maker's smoothie and a mocktail!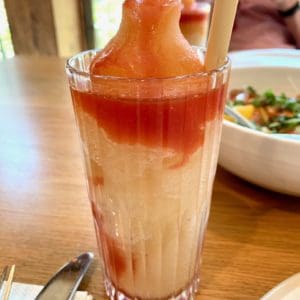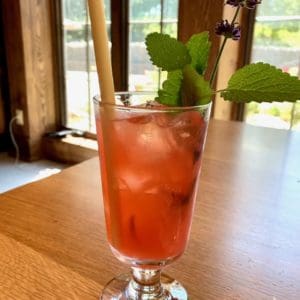 Lunch was prepared by executive chef AuCo Lai, a Lee Initiative graduate brought on board to lead the culinary program. The dishes were created with ingredients grown and beef raised on the farm. The pictures speak for themselves and everything tastes as good as it looks. Thank you again chef AuCo!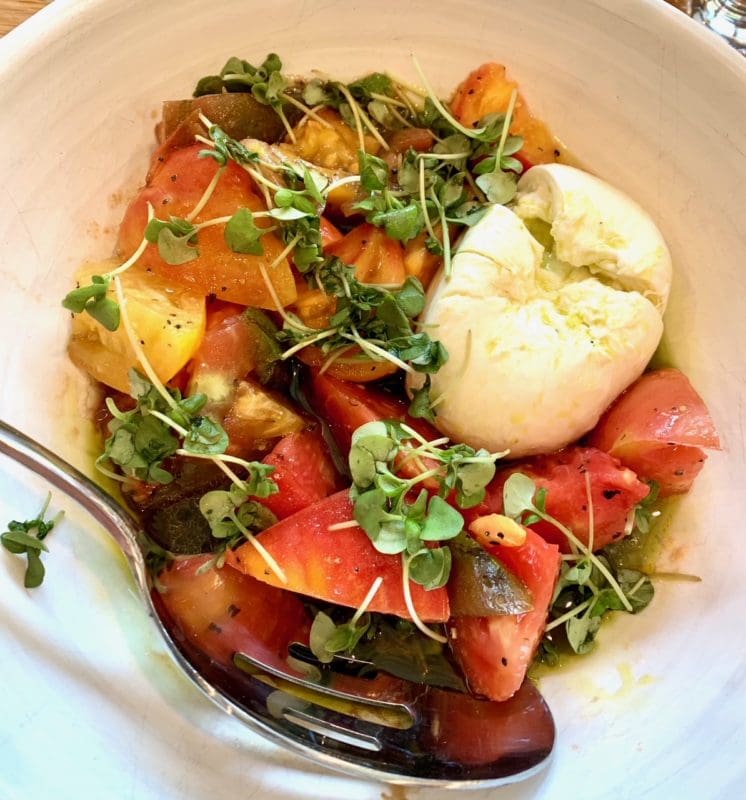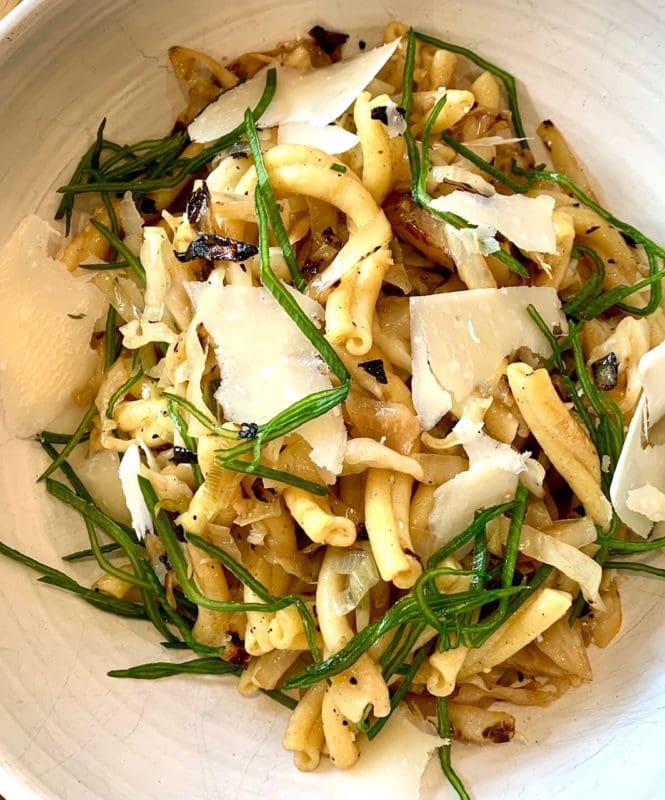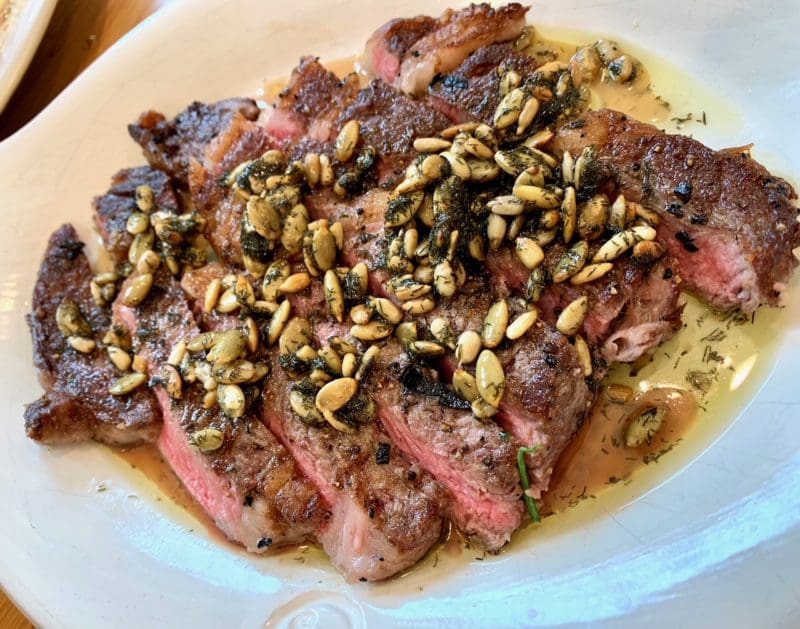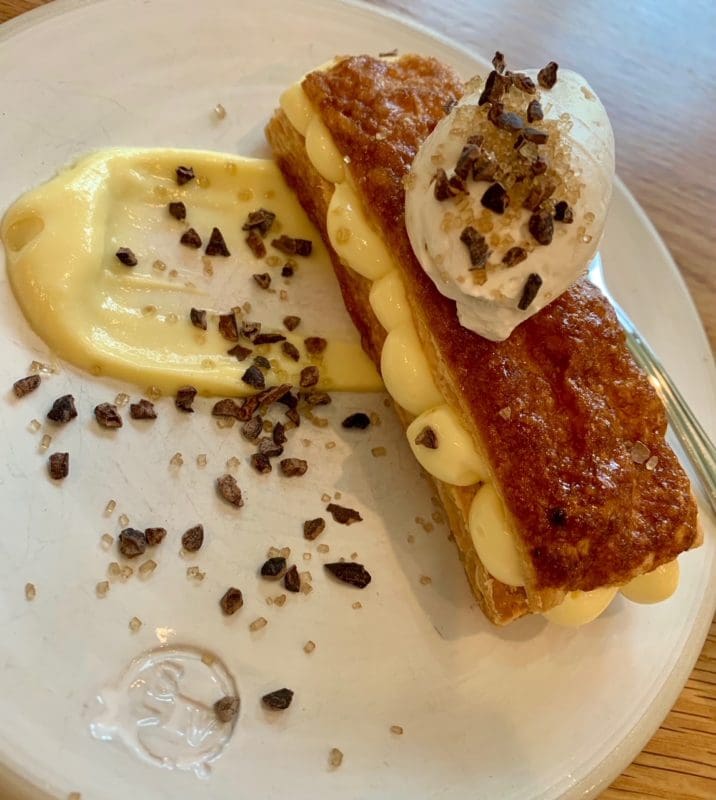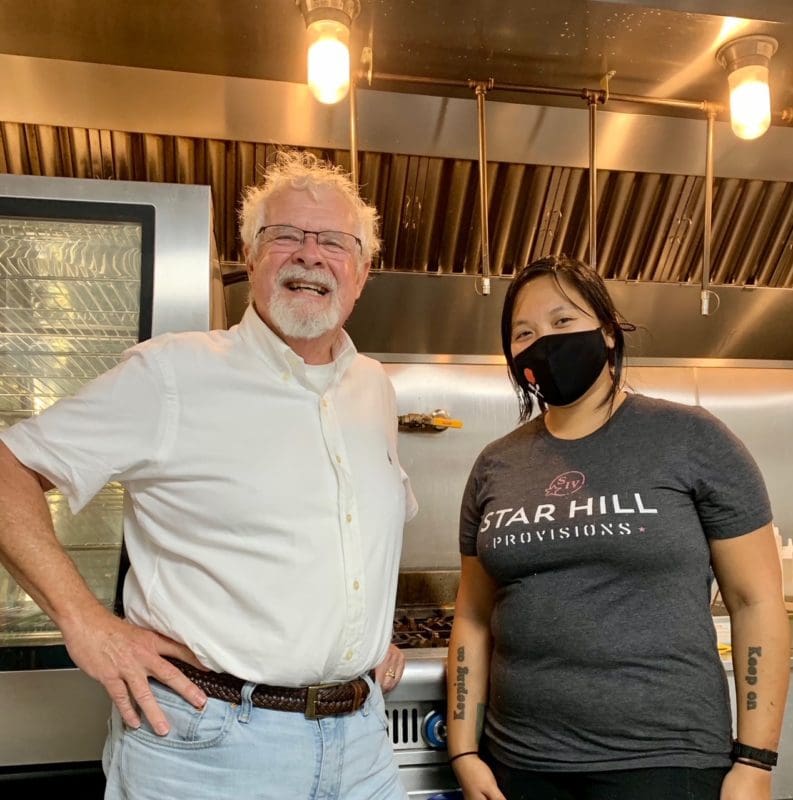 Last Stop – Rob's House
Finally it was time to depart. Throughout the day Bill mentioned more than once, he wanted to show us "Rob's house." We wondered if he was really going to take us there – and he did. However, it isn't his current residence, it's the old Samuel's family home in Deatsville, near Bardstown. Rob fully restored the 1820's Samuels house  and it's now a bed and breakfast. Full of memorabilia, it's a history buff's dream destination.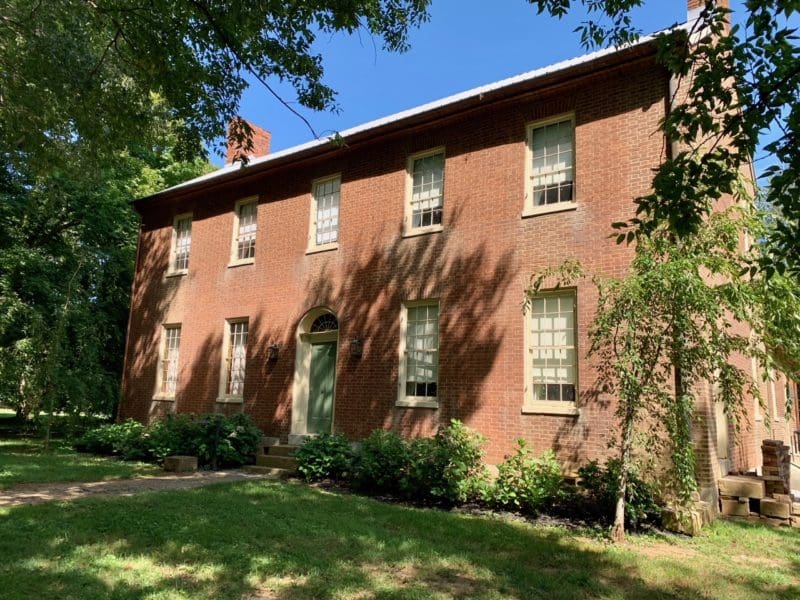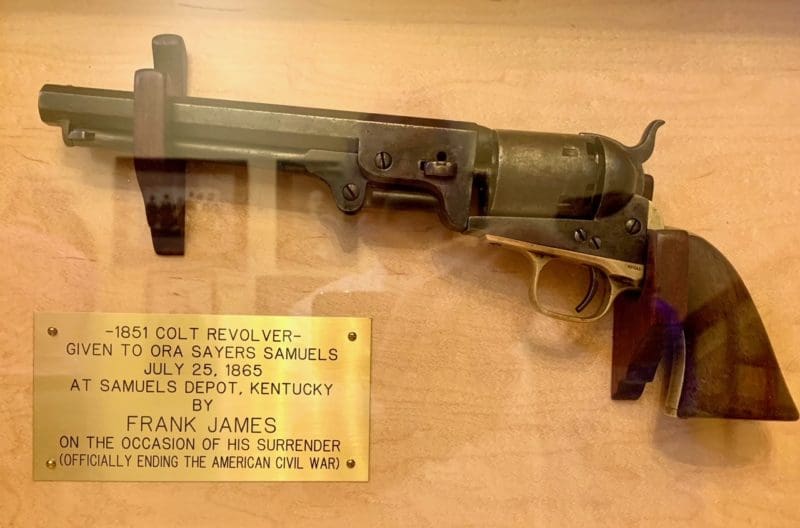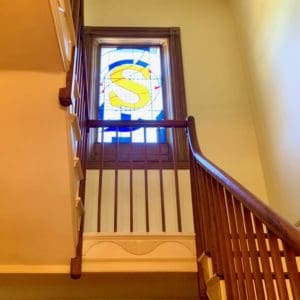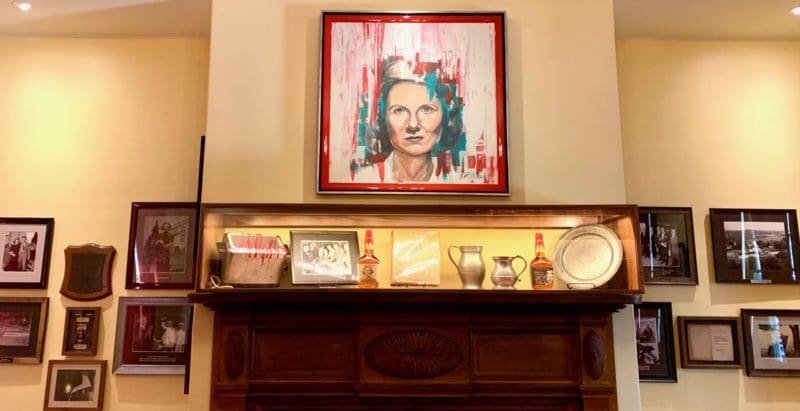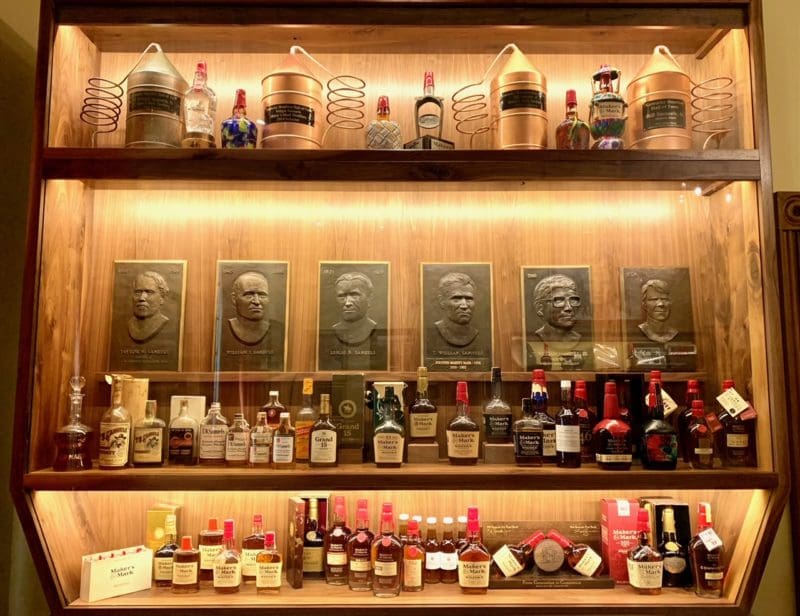 Yes, you too can sleep where the Samuels family once did and soak in the history that surrounds you. Visit HERE for more information.
Q & A
What do you do and say when you spend a day with a living legend? With the opportunity to ask every question a Maker's Mark enthusiast could think of, I asked about the low-proof controversy, why they spelled whisky without the "e" and what his better half thought about the white suit advertising campaign with a bevy of babes. His mom chose red for the wax top and I'm curious why. My most burning question was about rumors of a secret stash of 23 year-old juice in a remote rick-house.
The spelling of whisky, without the "e" is a nod to the Samuels family Scottish heritage, but the rest my friends, will remain between me and Bill!
Acknowledgements
Thank you to Bill Samuels, Jr., Brian Mattingly, Auco Lai, Christa Dunnagan, Dan Burgess and everyone at Maker's Mark for their hospitality. A special experience like this is cause to pause and reflect on my blessings.