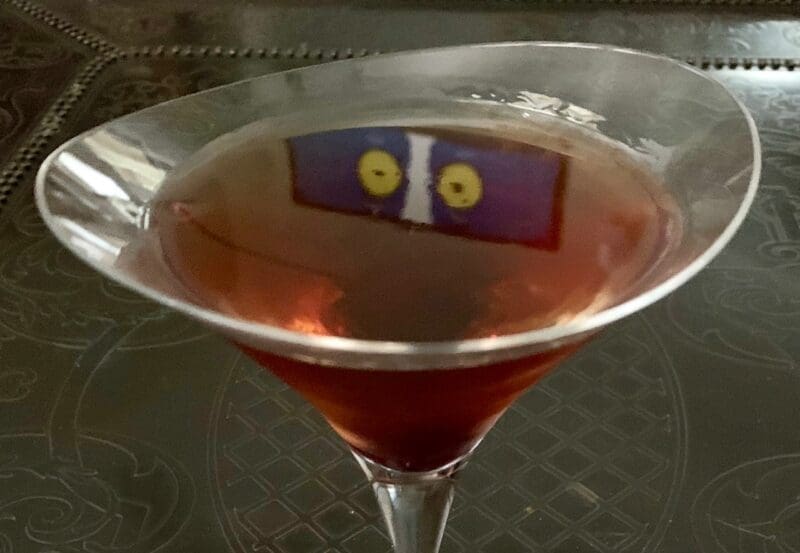 A chocolate orange manhattan satisfies my craving for two favorite flavors. These are traditional pairings and if I'm sipping a bourbon neat for a nightcap, a piece of chocolate or an M&M is never far away.
Make this sublime cocktail two different ways, via natural ingredient infusion, or with commercially flavored bitters. Each is then combined with sweet vermouth, chilled and served up or on the rocks.
Infused Manhattan
Using this method infuses bourbon with fresh orange and cocoa nibs. The raw nibs impart chocolate flavor, aroma and some natural bitterness. Infusion is a fancy word for soaking things and you can do this with a Porthole, or the old fashioned way in a mason jar. They will taste the same unless you get a good look at the porthole, then all bets are off because it is so gorgeous.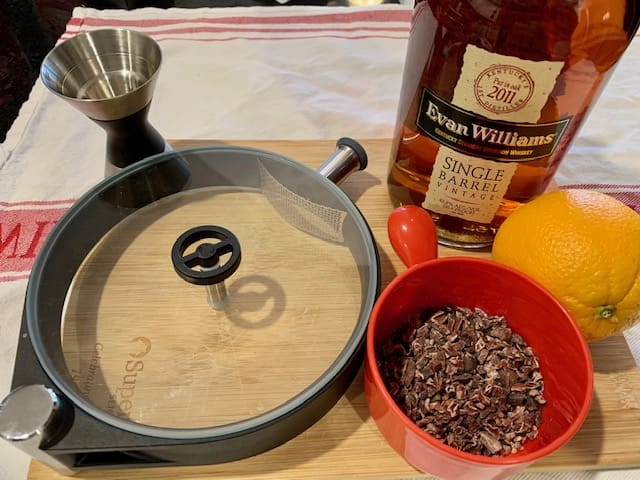 Chop the cocoa nibs, zest and peel the orange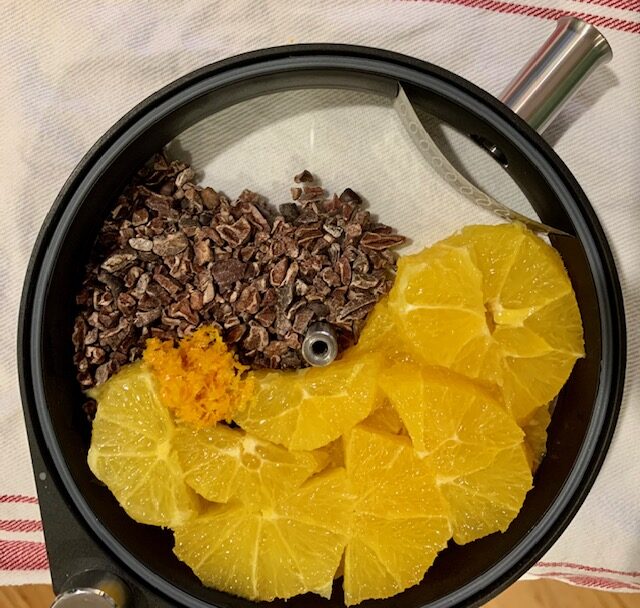 Arrange the ingredients in the porthole, seal it up and add the bourbon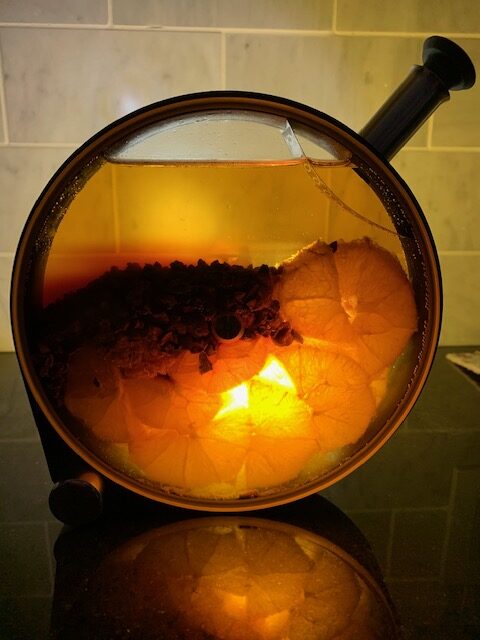 Ready in a day. Leave for two for stronger flavor.
Chocolate Orange Manhattan with Bitters
You can make a delicious manhattan using commercially prepared bitters. This is the easy way and there's nothing wrong with that.
Regardless which method you choose, combining chocolate, orange and bourbon creates a transcendent cocktail.
Print
Chocolate Orange Manhattan
Bourbon, vermouth rosso with orange and chocolate bitters. Oh My!
Author:
Prep Time:

30

Total Time:

30 minutes

Yield:

2

1

x
Infused Manhattan
1/2 oz

raw cocoa nibs

1

orange – zested

8

–

10

oz premium bourbon

1 oz

sweet vermouth
Orange peel or cherry – garnish
Manhattan with Bitters
2

–

1/2

oz premium bourbon

1 oz

sweet vermouth

1

dash orange bitters

2

dashes chocolate bitters
Cherry or orange peel – garnish
Instructions
Infused Manhattan
Remove the zest of the orange with a microplane and reserve
Cut the orange into 1/2″ slices, then remove the outer rind, taking care to remove all the pith
Add the nibs, orange flesh, orange zest and bourbon to your infusion vessel and rest 24-48 hours
Filter (using a coffee filter) and reserve the infused bourbon
Fill a mixing glass halfway with ice
Add 2-1/2 oz infused bourbon and 1 oz vermouth per cocktail
Stir, strain and pour over rocks
Garnish with a cherry or orange peel and serve
Manhattan with Bitters
Chill a cocktail glass
Fill a mixing glass halfway with ice
Add the bourbon, vermouth and both bitters
Stir for 30 seconds to chill
Strain into a chilled cocktail glass
Add a cherry or orange peel garnish and serve
And just one more thing…
The most fun part of experimenting with these recipes is the taste testing. Applications are accepted through the contact form.