Print
Chocolate Pot De Creme
Pot de Creme is a decadent dessert, yet so easy to make. It can impress your friends and fool them into thinking you are a much better cook than you really are. It's a strategy.
My first pot 'o custard, the irish pronunciation for a french name, was in a little restaurant literally dug into the side of a hill overlooking the main street of Hot Springs, Arkansas. Describing it as eclectic doesn't do justice to the mash-up of flavors and cuisine I found there, but it did fit well into a quirky artsy resort town.
A Memphis refugee chef was serving locally sourced meats and vegetables with sushi and french desserts. A meal of hotategai and pot de creme with black eye peas and ham sandwiched between was par for the course. Somehow it worked.
When you make this there is only one thing you have to watch out for. Don't overheat the eggs when adding your cream/milk/chocolate mixture. You can make this two days in advance and store, covered in the refrigerator. That allows you to spend time with your guests instead of cooking, or you can eat it all yourself spread over three days. Go ahead, I won't tell.
5 oz

semi-sweet chocolate morsels

6

large egg yolks

2 cups

heavy whipping cream

1/2 cup

whole milk

1/3 cup

sugar
Fresh raspberries – for garnish
Sprig of mint – for garnish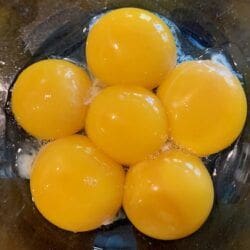 Instructions
Preheat oven to 325
Place a teapot of water on medium high and bring to a slow boil
Combine cream and milk in a heavy sauce pan
Bring to a simmer over medium heat
Add chocolate. Whisk until completely melted
Remove from heat and let cool for 5 minutes
In a mixer on low, combine sugar and egg yolks until fully incorporated
Gradually add the chocolate mixture to the egg and sugar mixture a little at a time to avoid cooking the eggs
When thoroughly combined strain the custard into another bowl and skim off any foam
Divide the custard evenly between 5-6  custard dishes (approximately 3/4 cup each)
Cover each dish with aluminum foil
Place in a large baking dish
Fill the baking dish with the boiling water until halfway up each dish
Bake 55 minutes
Remove the dishes from the hot water and uncover
The custard should be firm around the outside but jiggly in the middle
Set aside to cool, then
Chill in the refrigerator until cold, at least 2-3 hours
Cover if you are serving the next day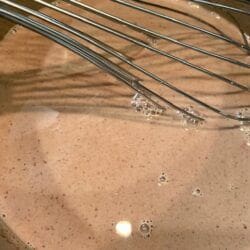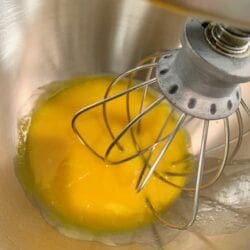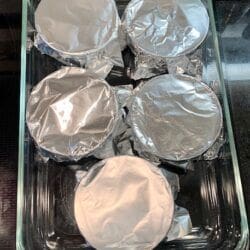 Serving
Remove foil
Garnish with raspberries and Mint sprig
Add a dollop of whipped cream
And just one more thing…
I'll bet you're wondering where you might find fresh Hotategai (scallops) landlocked in central Arkansas.  I wondered that too. Looking back, I'm sure what I don't know didn't hurt me.