Hey Tim, we're going to New Orleans, so what are your favorite restaurants? I love to help friends make the most of their dining opportunities, so I decided to share my answer with this list. My personal travel plans are always organized to revisit old favorites, but I leave room to slip in a few new ones.
Disclaimer
As a non-resident, I don't have the 411 on the newest restaurants. My time is always limited and new places are notoriously fickle – here today and gone tomorrow. There is no shortage of great places to eat throughout the city, but this list is for favorites I believe will please any new visitor.
The List(s)
The first begins with the "Grand Dames". It's not a secret, because it's simply a fact that if you want a taste of the original NOLA, this is where you start. These are historically important New Orleans restaurants with menus that remain true to their origins. You will find they maintain a more formal atmosphere and provide a window to the past. If I were visiting for the first time and could dine at only a single restaurant, it would be one of the four below.
The Grand Dames
My perfect meal there begins with hickory smoked pompano, dressed with sour cream, diced red onion and capers. It reminds me of a deconstructed bagel without the bagel! Veal tournedos in a wild mushroom sauce with risotto is a coveted entree, followed with a rich creme brulee to complete my meal.
Brennan's
We followed a wedding party through the French Quarter and straight into the restaurant. We had a front row seat to watch them celebrate in the courtyard, while I enjoyed seafood canneloni and blackened redfish. I almost forgot. Brennan's lays claim to the invention of bananas foster so you must give it a try.
Commander's Palace
We caught sheepshead in droves while fishing in the gulf and to my delight, pecan crusted sheepshead was on the menu. With turtle soup and some bread pudding, my dinner was complete.
I can't dine there without their sweetbreads, followed by a veal chop, asparagus with hollandaise and souffle potatoes. The caramel custard and coffee would always end my night.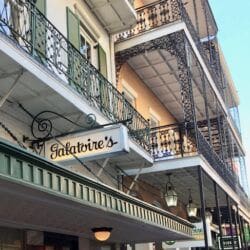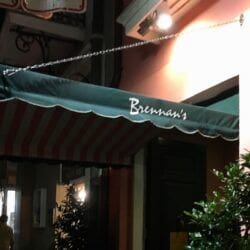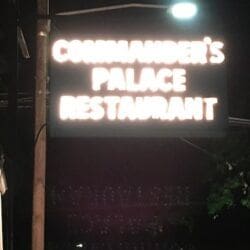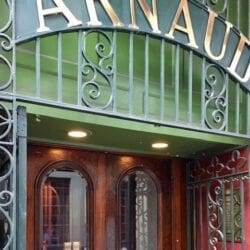 My Remaining Favorites
Acme Oyster Bar: Fresh gulf oysters on the half shell and a cup of gumbo
Brigtsens: The best soft shell crab I have ever eaten
Cafe Du Monde: Chicory coffee and beignets. What more do you want?
Carrollton Market: "Not Oysters" Goodenough (scallops) is a signature dish.
Casamentos: Oyster loaf, cold beer. Closed in the summer months. Cash only.
Felix Oyster Bar: Oysters on the half shell, bienville, char-grilled and buffalo style
La Petite Grocery: A garden district jewel. My paneed rabbit was heavenly
Next Visit
Justine
Dooky Chase
Coquette
Belle Epoch Absinthe House
And just one more thing…
Here in New Orleans I witnessed an amazing feat of memory. Our server took an a la carte order from our group of fifteen without writing anything down. He made only one error when he swapped a bourbon rocks with a bourbon neat. I'm still impressed.