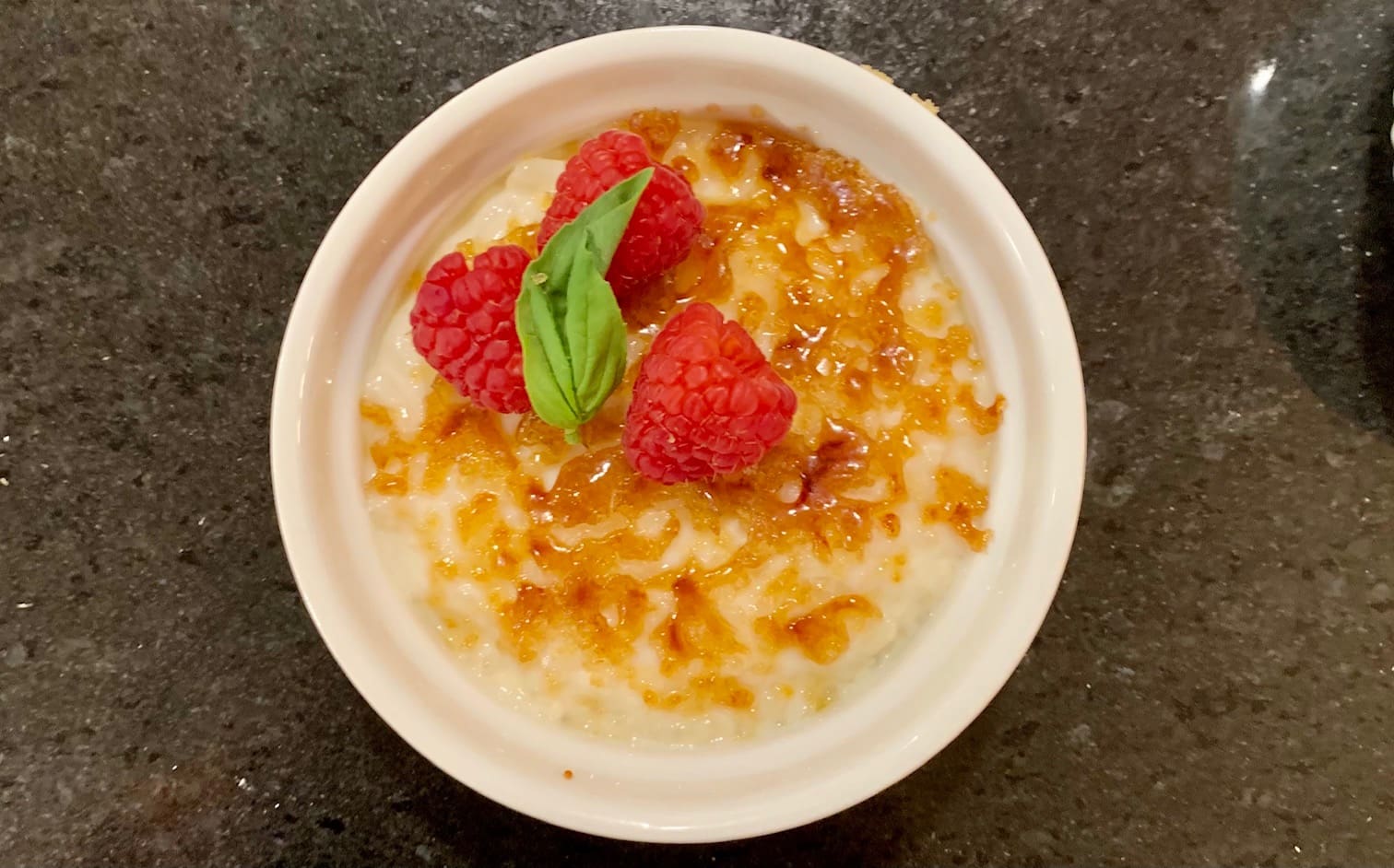 Coconut rice pudding brûlée is not yo' mama's rice pudding. My opinion of rice pudding has always been meh, but I admit I'm a fan of créme brûlée. The addition of caramelized brown sugar atop a confection of four milks transforms this into something far above the original, plain pudding.
This heavenly combination takes this to a level worthy of a pure dessert course.
What I Learned
Not long ago I suffered a failed star anise and bourbon infusion, so I used the powerful spice with great trepidation. I learned it could impart a hint of anise without overpowering the entire dish. Unsweetened coconut milk is another first time ingredient that contributed another layer of flavor to complement the whole milk, cream and buttermilk. If you're counting, that's four types of milk in a single recipe and yes, it created deeper, nuanced flavor.
This is an easy recipe and the closest thing to a problem was dispersal of the brown sugar. The moisture content defied spooning and I had to resort to a grinding sprinkle with my fingers, so I didn't get a smooth, even layer.
I subbed vanilla extract for the vanilla bean and sweet basil instead of Thai, because bad weather kept me away from my Asian market. Thai basil has a unique aroma and taste that I enjoy, especially in my panang curry.
Let's Make Coconut Rice Pudding Brûlée!
Combine milk, cream, coconut milk, rice, sugar and star anise and bring to a simmer. Cook for 55-60 minutes, stirring occasionally until the rice is soft and the milks reduced. Taste after 55 minutes to make sure the rice is soft and cook longer if necessary.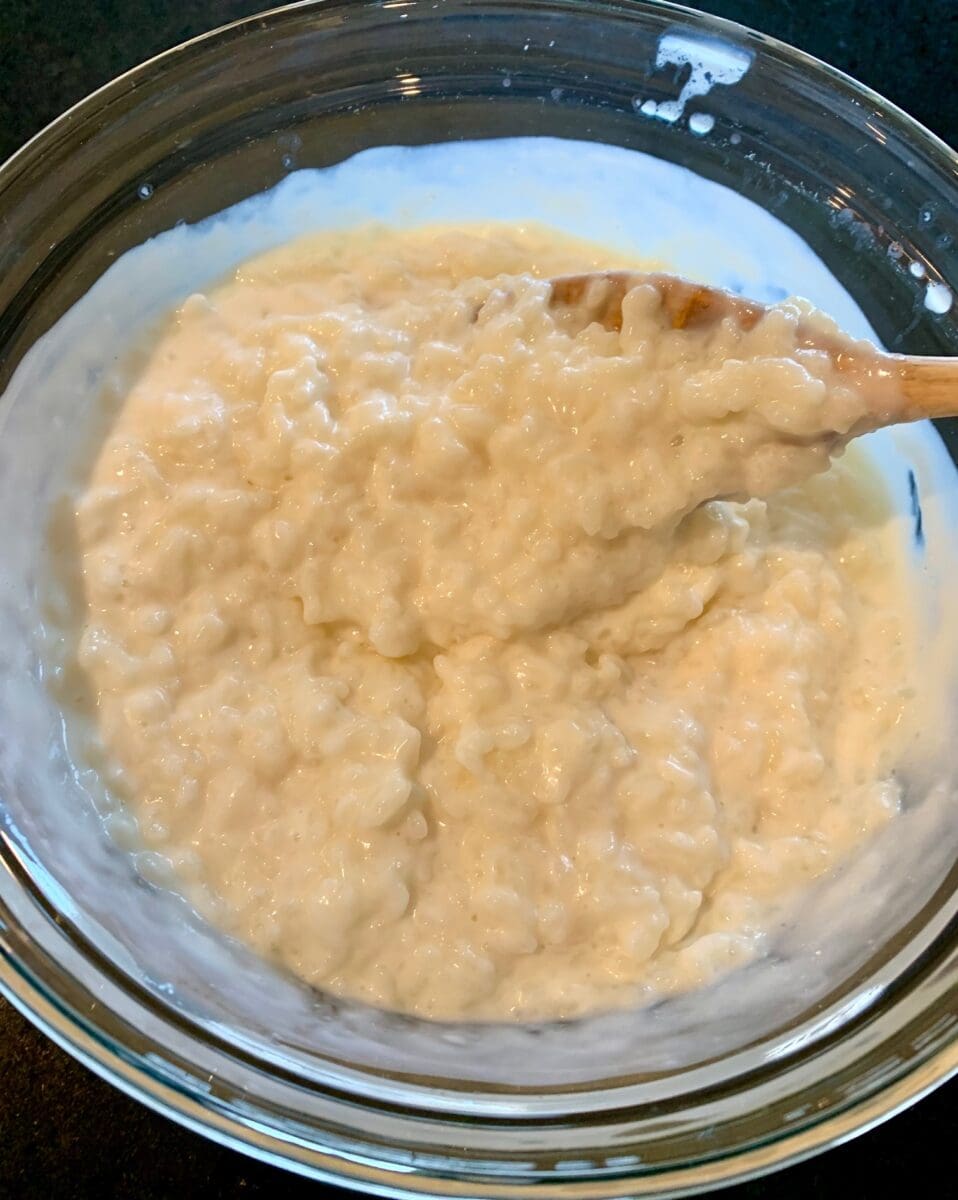 Transfer to a bowl and let it cool – 45 minutes to an hour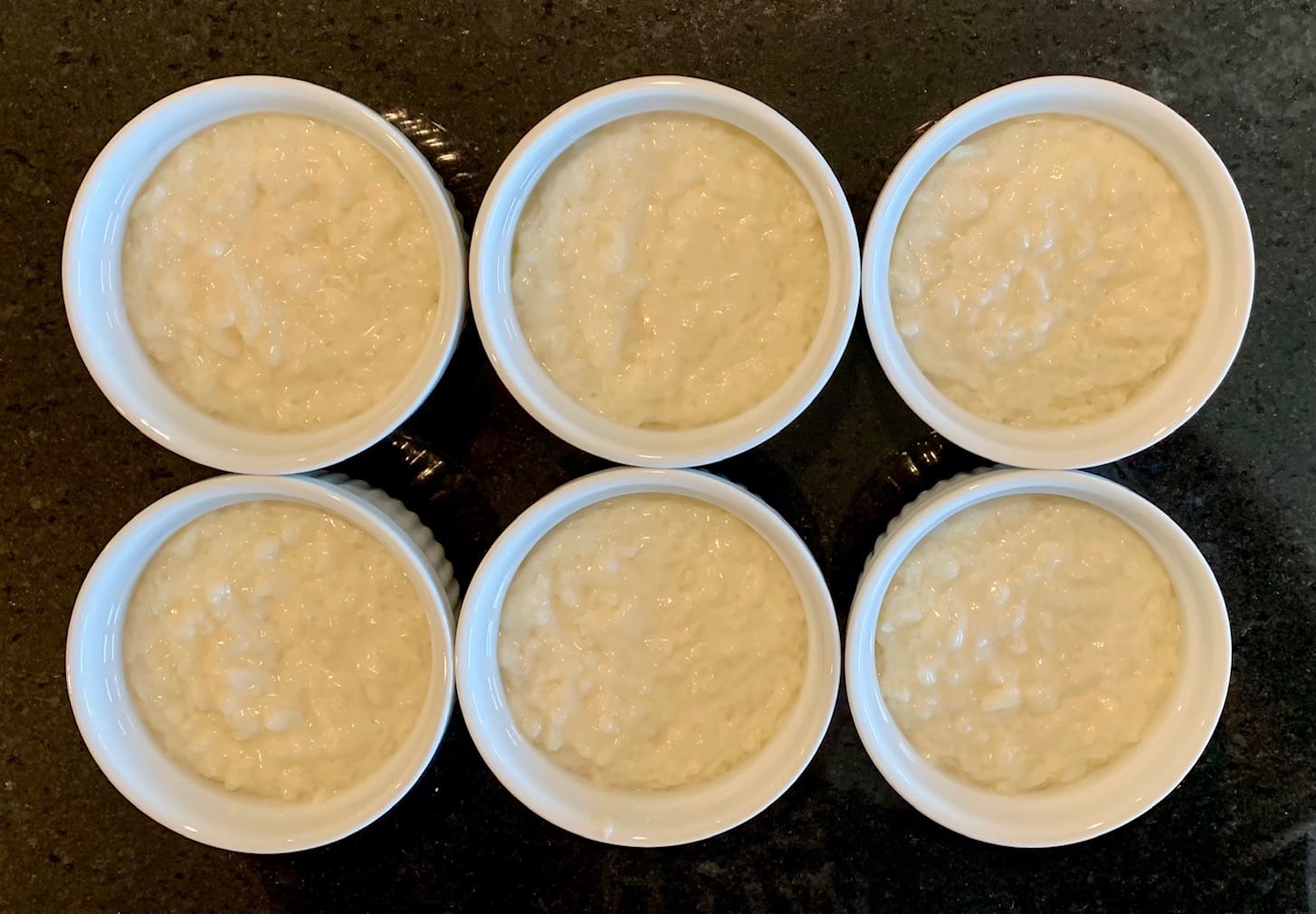 Divide into equal portions in ramekins. Cover and wrap with plastic wrap and refrigerate 2 hours minimum.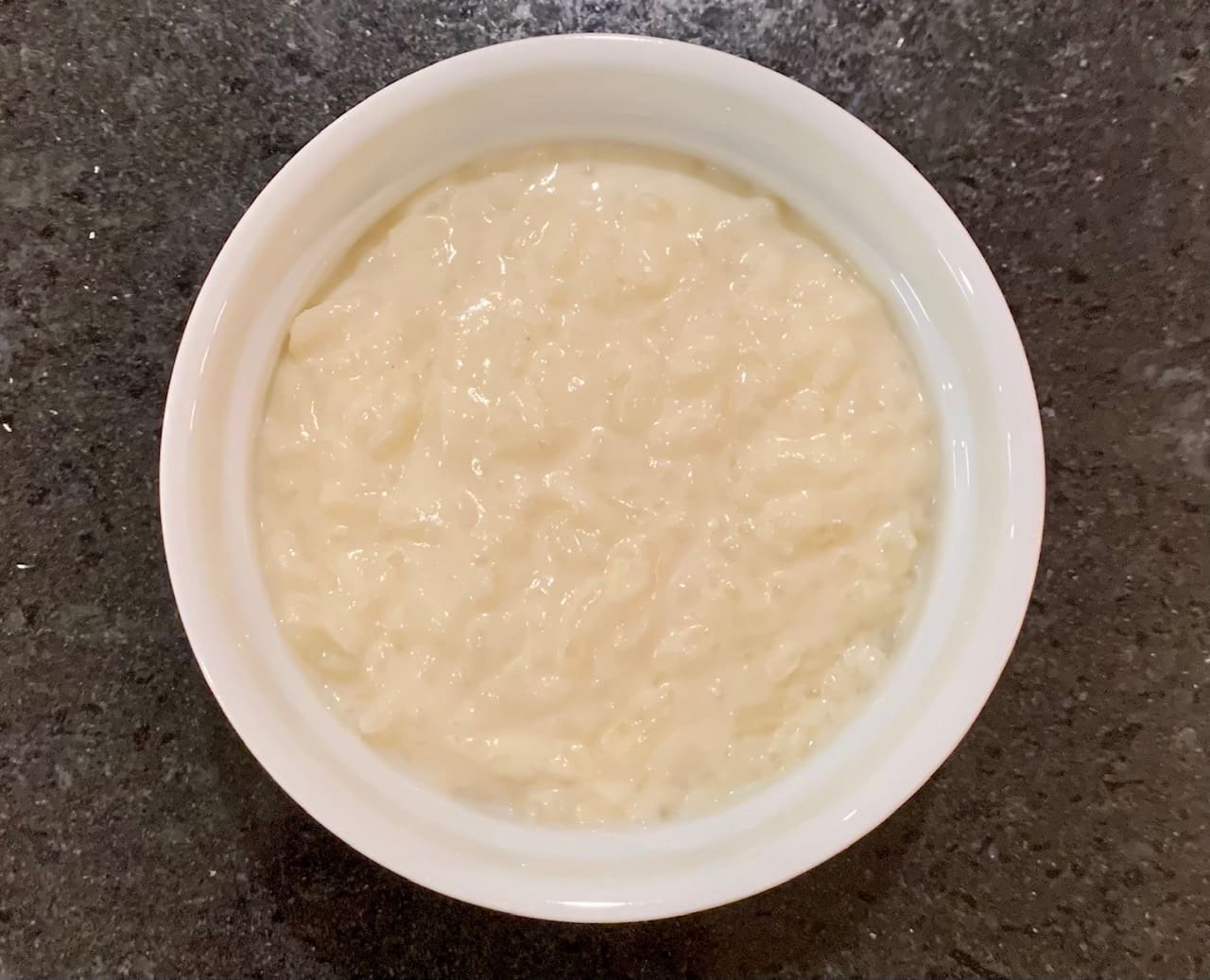 Finish by spreading a half tablespoon of brown sugar over each serving and caramelize it with a kitchen torch. Garnish with raspberries and basil.
Print
Coconut Rice Pudding Brulee
Rice Pudding with Coconut Milk, Cream, Whole Milk and Buttermilk topped with a Brown Sugar Brulee
1/2 cup

long grain white jasmin rice

2

–

1/2

cups whole milk

1/2 cup

heavy cream

2

–

1/4

cups unsweetened coconut milk

1 tsp

vanilla extract

1

star anise pod

1 cup

granulated sugar

1/2 cup

buttermilk

3

TBL brown sugar

18

fresh raspberries

6

–

12

Thai or sweet basil leaves
Instructions
Combine un-rinsed rice, milk, cream, coconut milk, vanilla extract, sugar and star anise pod in a heavy bottomed pot
Bring it to a low simmer for 55-60 minutes until the rice is soft. Taste to make sure
Stir occasionally while simmering and reducing, then transfer it to a bowl and let it cool to room temperature – about an hour. It will thicken as it cools
Discard the star anise pod and the vanilla bean pod (if using)
Fold in the Buttermilk gently, but thoroughly with a spatula
Divide the pudding evenly between (6) 4 oz ramekins, cover with plastic wrap and chill in the refrigerator 2 hours minimum
Immediately before serving spread the brown sugar over each serving
Use a kitchen blowtorch to melt the sugar until it's dark liquid amber and let it cool until it hardens – about 30 seconds to 1 minute
Garnish each portion with 3 raspberries and a basil leaf
Serve right away before the sugar begins to soften
Notes
Basic recipe from Chef Edward Lee of Louisville, Kentucky and his best selling cookbook Smoke & Pickles – Recipes From a New Southern Kitchen, 2013.