Cominando con Jesus is inspired by my recent safari to SoCal. While there exploring, I discovered a new specie of cocktails in the wild. This is the decadent and delicious result, because flips are the smoothest cocktails and the perfect liquid dessert.
Flip Cocktails
I'm a fan of drinks that use egg white to create a frothy head. For those who, like me, never encountered a flip in the wild, it uses the whole egg. That creates the smooth, velvety mouthfeel associated with whipped cream and custard fillings.
Cominando Con Jesús – The Name
This recipe is dedicated to Jesús, the bartender that introduced me to flips and took the time to teach me about them. He shared his reverse shake technique and when to use it and traded secrets about infusions.
Cominando con Jesús means walking with Jesús and is the perfect description of what it's like to enjoy this transcendent cocktail. It's as good as it gets on this earth.
Ingredients
The evolution of this cocktail began with commercially prepared banana liqueur. It left a metallic aftertaste in the finished drink, so I had to make my own. Here's the recipe: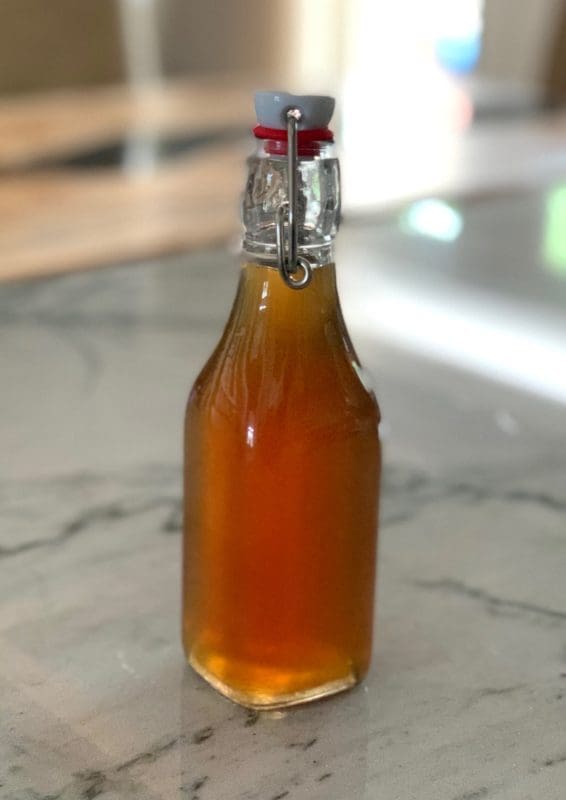 Print
Banana Liqueur
Banana Infused Vodka for Cocktails
2

bananas – peeled and sliced

1

–

1/2

cups vodka or light rum

1/2 cup

water

1/2 cup

raw turbinado sugar
Instructions
Place 2 halved and sliced bananas in a sealable quart glass jar and cover with 350 ml or  1-1/2 cups of vodka. Seal and shake.
Let the mixture steep for 3-4 days at room temp in a dark place. Strain out the fruit and filter everything through cheese cloth, pressing lightly to extract liquid. Repeat the filtering with fresh cheese cloth to remove any remaining solids
Heat 1/2 cup of water and sugar in a heavy bottom sauce pot on medium heat until it simmers, reduces and forms a syrup, about 10 minutes. Remove from heat and let it cool
Combine the syrup with the banana infused vodka. Seal in a bottle or jar, then shake to mix. Let it rest for one day. Store in the refrigerator until ready to use
Cashew Orgeat
This drink required a nutty component, so I created this delicious orgeat.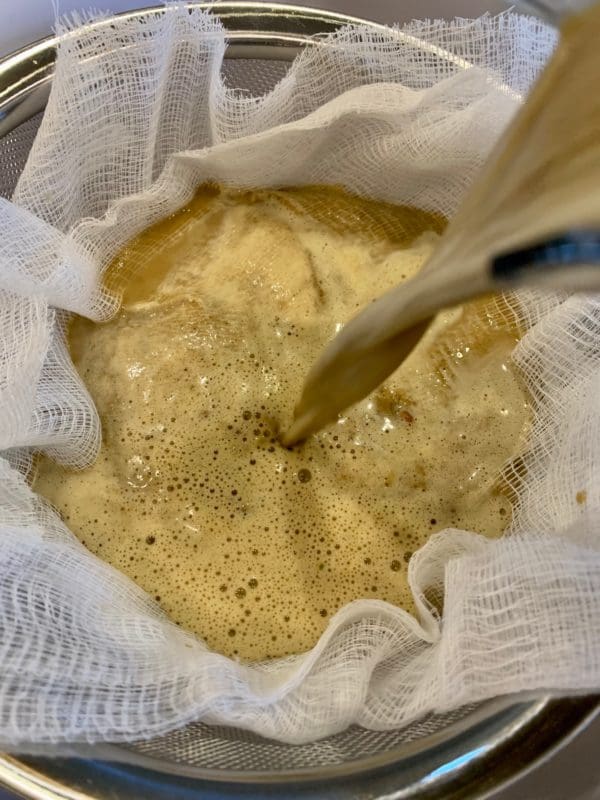 Print
Cashew Orgeat
A creamy, nutty orgeat created for Cominando con Jesus!
2 cups

cashew pieces

1

–

1/2

cup sugar

1

–

1/4

cup water

1 oz

brandy
Instructions
Pulse and finely chop the cashews in a food processor, but do not pulverize them into powder
Mix the sugar and water in a heavy bottom sauce pan over medium heat
Stir until all the sugar is dissolved and bring it to a boil for 1 minute
Add the chopped cashews and allow it to return to a simmer for 2 more minutes
Remove from heat, cover and let it rest in the pan for 3-4 hours
Place a large strainer over a bowl, line with cheesecloth and pour the liquid in
When it stops draining, squeeze the cheesecloth to get the rest of the cashew milk
Whisk in the brandy, bottle and refrigerate until ready to use.
The Finished Cocktail
The preparation to get here is worth the wait!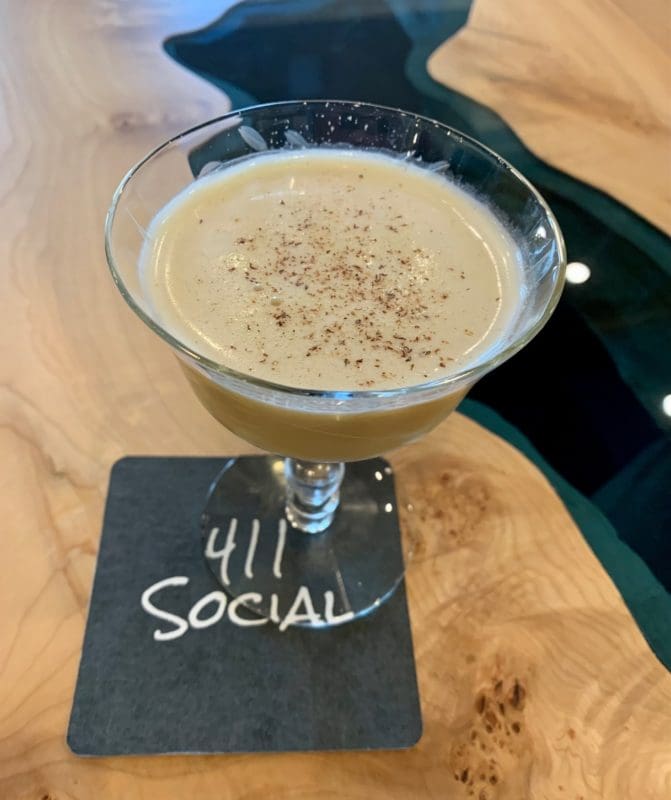 Print
Cominando Con Jesus
A banana and cashew infused flip cocktail.
1

whole egg

3/4 oz

coconut cream

3/4 oz

cashew orgeat

1

–

1/4

oz banana liqueur
Absinthe – spray or rinse
Fresh ground nutmeg – garnish
Instructions
Make the banana liqueur and the cashew orgeat
Pre-chill a coupe glass in the cooler
Combine all the ingredients into a shaker, adding the liqueur last
Reverse shake briefly with 2-3 cubes of ice to chill
Double strain back into the top of the shaker
Shake vigorously for 30-45 seconds to create a luscious foam
Spray the chilled coupe glass with absinthe
Pour in the cocktail – no additional straining required
Garnish with freshly grated nutmeg