Have you had your Vitamin "G" today?
That's the catchphrase of Dyers On Beale and "G" stands for grease. Founded by the late "Doc" Dyer in 1912 this world famous burger joint created an entirely new way to cook them.
The Dyer's Secret
They use specially seasoned ground beef, but the 100 year old grease is the magic ingredient. You read that right, the grease is a century old. Each day it's strained, re-seasoned and replenished by the excess fat that cooks out of each patty, but this retains the DNA of the original 1912 grease.
Doc discovered his treasure by accident, much like Fleming with penicillin and Goodyear with rubber. One evening a cook forgot to change the grease and a next-day customer said it was the best burger he ever tasted. Thus was born the Dyer's burger.
The Menu
The entire menu exists to ensure you receive the U.S. Department of Health minimum recommended daily allowance of Vitamin G. The headliner is a single, double or triple burger with or without cheese. It comes with onion, pickle, mustard and pepper, but they keep it simple and don't bother with lettuce, tomato or other condiments.
There's fried potatoes and onion rings, chicken wings and tenders, dogs and bologna. Deep fried Twinkies and P.B. & J. are for dessert. You get the idea. It's a fried food lover's smorgasbord.
Maximum Security
Dyer's is extremely proud of their grease and go to great lengths to protect it. Colliersville, Tennessee was their original location, but they moved several times. Memphis P.D. escorts the grease each time to avoid hijacking and ensure it safely reaches its new home.
Cooking Those Burgers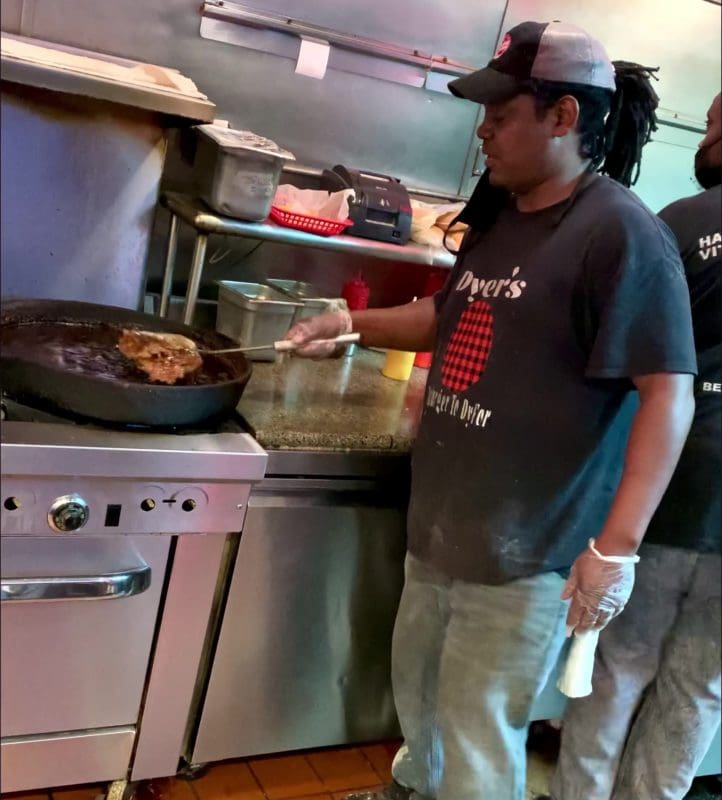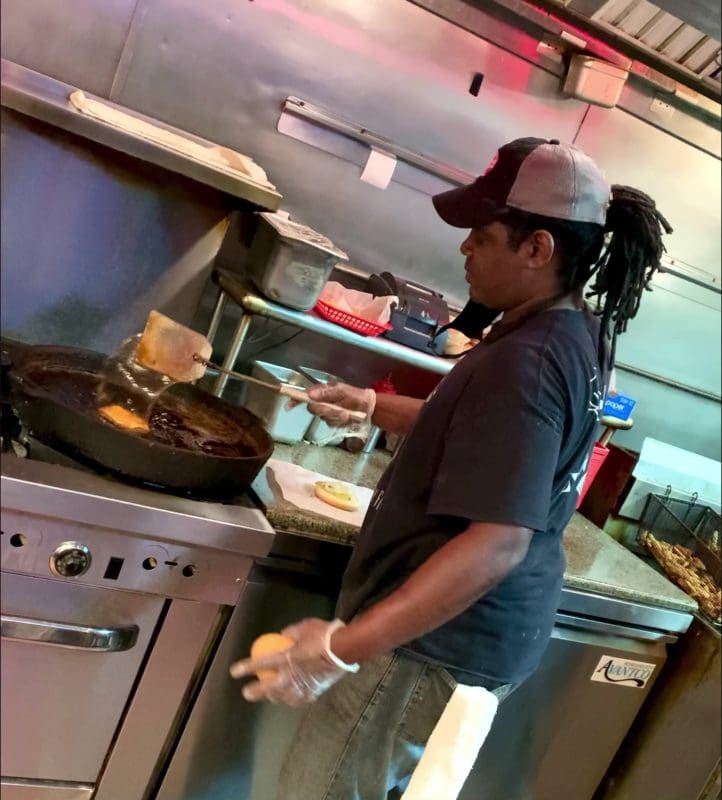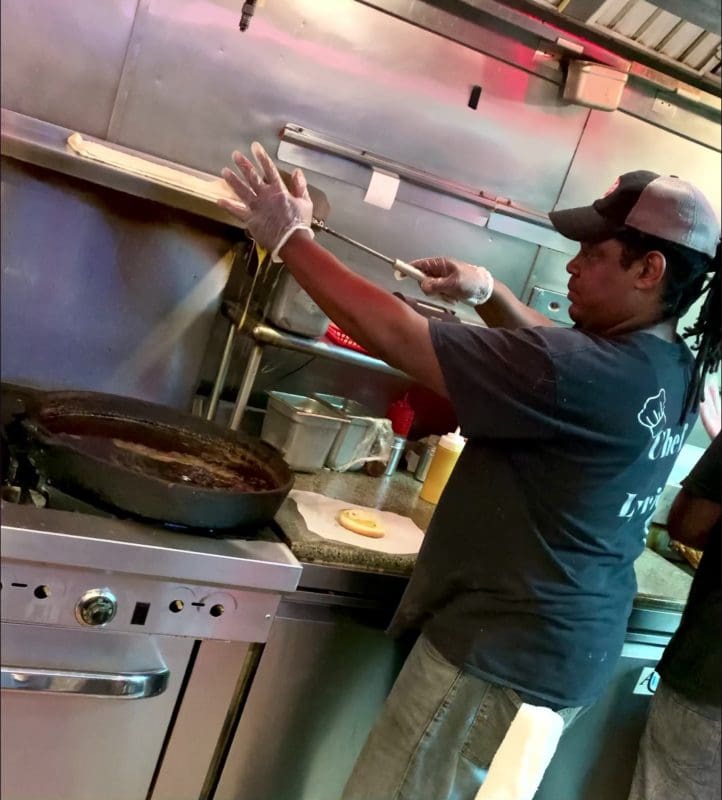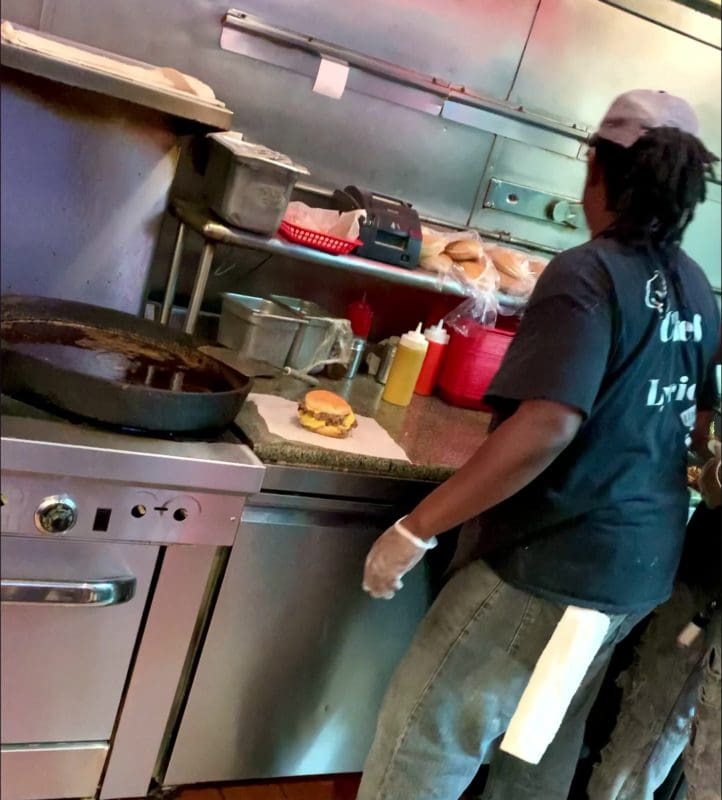 Every patty begins as a three ounce ball of ground beef and they're fried in a custom-made giant cast iron skillet. It's four inches deep and two feet in diameter. These monsters hold several dozen patties to ensure quick availability for one of the three to five thousand they serve weekly.
Visit Dyers on the web HERE.