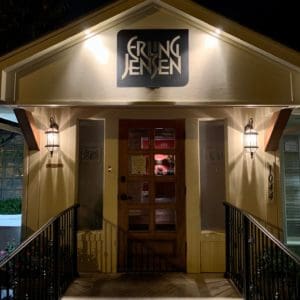 Erling Jensen is tucked inside the 240 beltway surrounding Memphis in a toney, newly remodeled space. Converted from a private residence, it opened in 1996 and my first visit was not far behind.
Erling, the Danish chef/owner immigrated to the U.S. to become the executive chef at his country's embassy. Following a short stint in Miami, he moved to Memphis to work at La Tourelle before stepping out on his own. He has cooked at James Beard House and his restaurant was named best in Memphis ten years running.
While in Memphis on business and searching for new restaurants, I was lucky enough to ask my Peabody concierge for guidance. She said "go to Erling Jensen's, just go".
It was love at first bite and for the last twenty years, I always dine with Erling when in, or passing through Memphis. Here's why.
Hor d'Oeuvre
A couple bites to enjoy with my pre-dinner martini, this liver mousse on a light foccacia with butter is perfect.
Appetizer
You might order quail, lobster, pasta, shrimp or crab, but my favorites are sweetbreads and foie gras. Tonight I chose his seared foie gras on pumpkin rye bread with apple butter and candied pepitas. It is of course, served with a traditional pairing of fine sauternes.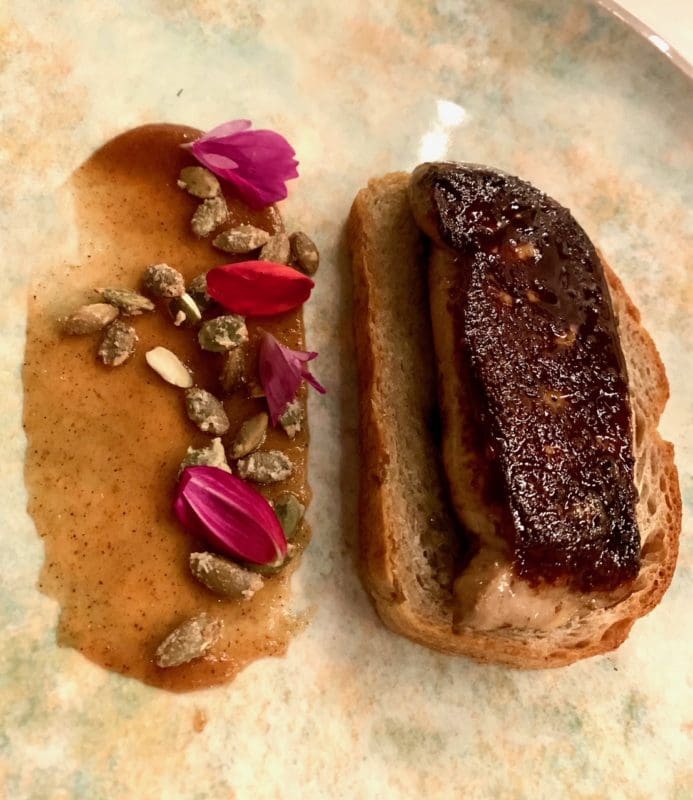 Soup
Although Erling offers a soup of the day, I cannot pass on his saffron crawfish bisque. This is one of my all-time favorites.
Amuse Bouche
A bite of lime sorbet to freshen the palate.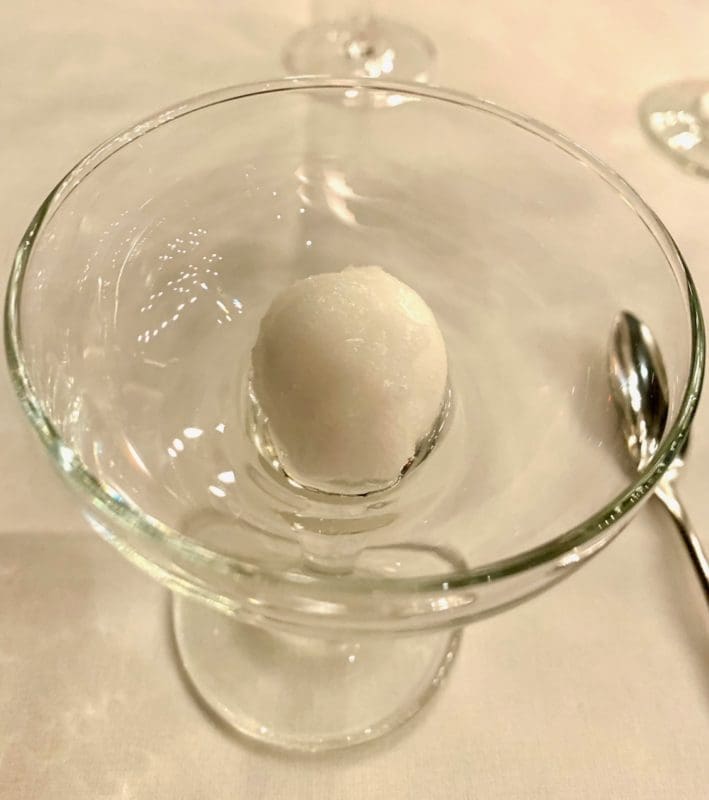 Entree
Over two decades of dining with Erling has given me the opportunity to enjoy a plethora of meat, game and fish. Tonight's menu offered buffalo, elk, black angus, duck, lamb and salmon. It is his dover sole meuniere however, that I return to over and over again. Perfectly prepared with lump crab and caper berries, de-boned and presented attached like a sail on a schooner. It is a feast for both eyes and soul.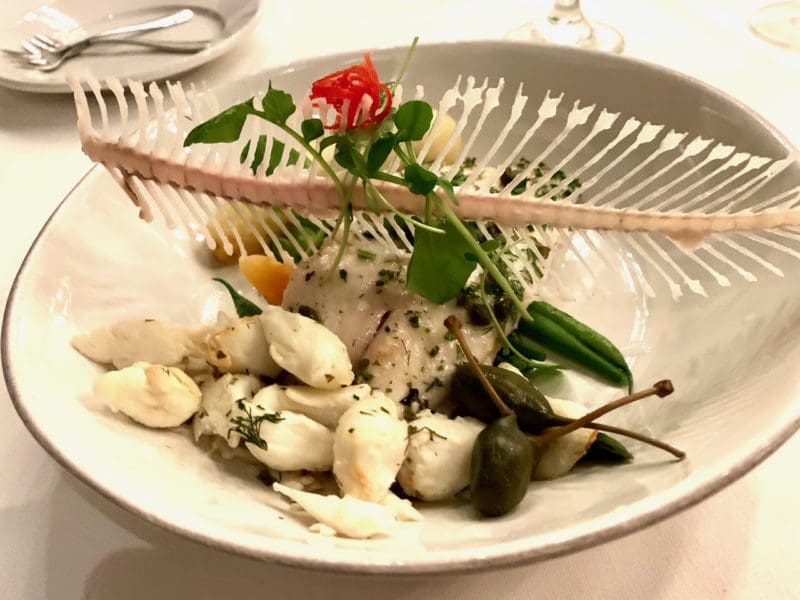 Dessert
Just as I thought it couldn't get any better, it was time for dessert.
Erling always tempts me with many delicious options like flavored creme brulee, cheesecake, cobbler and sorbets, but his chocolate souffle is his signature dish.
Served with creme anglais and vanilla ice cream, I anticipated my usual delicious dessert, but wait! He found a way to make this decadent treat even more so, by flavoring the creme anglais with my cousin Bill's Maker's Mark bourbon!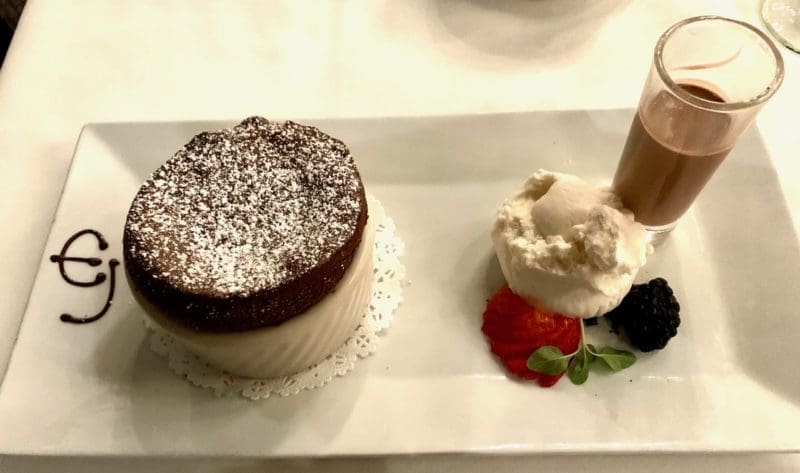 Postscript
If this appears to be a love letter to my friend Erling and his restaurant, it is. I'll close by repeating what the concierge said two decades ago. Go to Erling Jensen's, just go.