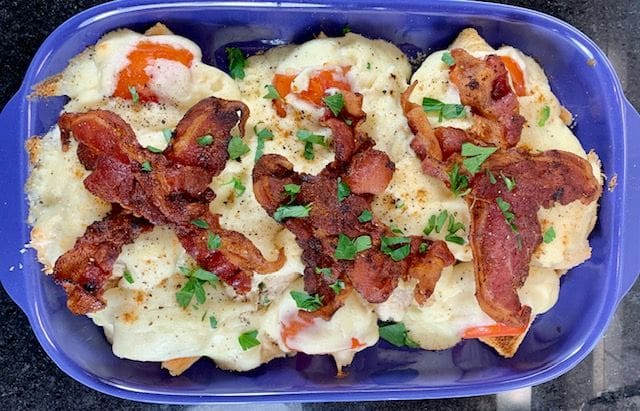 The hot brown is an iconic dish of Louisville, Kentucky. Created at the Brown Hotel in 1926, it satisfied many a guest hungry from a night of ballroom dancing. Chef Fred Schmidt was inspired by welsh rarebit and made his hot brown using turkey and a variation of mornay sauce. Built in 1923 at an unheard of cost of $4,000,000 dollars the luxurious Brown Hotel still serves them daily.
When to Make a Hot Brown
This dish is wonderfully delicious and easy to make, but we rarely roast a turkey at home. In fact, we do it precisely once a year on Thanksgiving and that's when this recipe is indispensable. Our family has no fear of leftovers, because this is the perfect way to finish off the turkey. Regardless, we look forward to hot browns almost as much as the thanksgiving meal itself.
Truth be told, this is why we always choose a turkey larger than we need for our holiday dinner!
Making a Hot Brown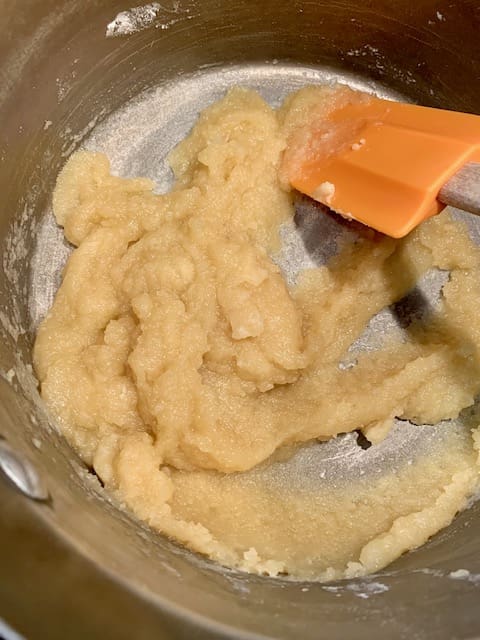 Make a thick blond roux with the butter and flour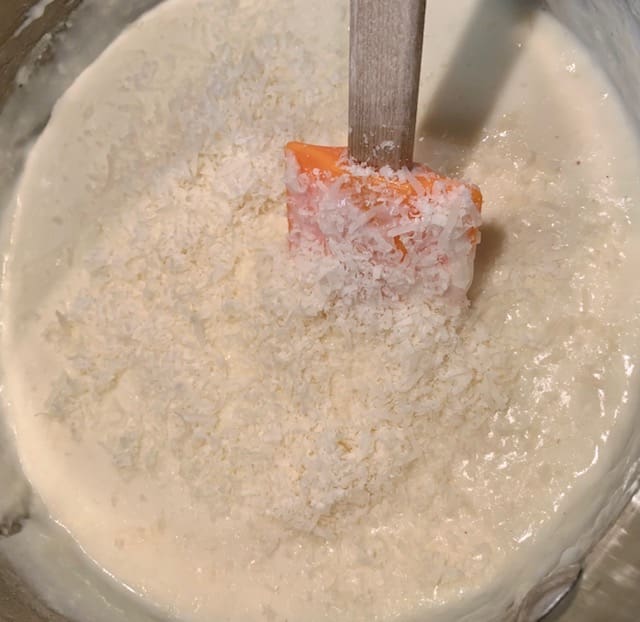 Whisk in the milk and cream, bring to a simmer, remove from the heat and stir in the cheese. Thin with milk if necessary.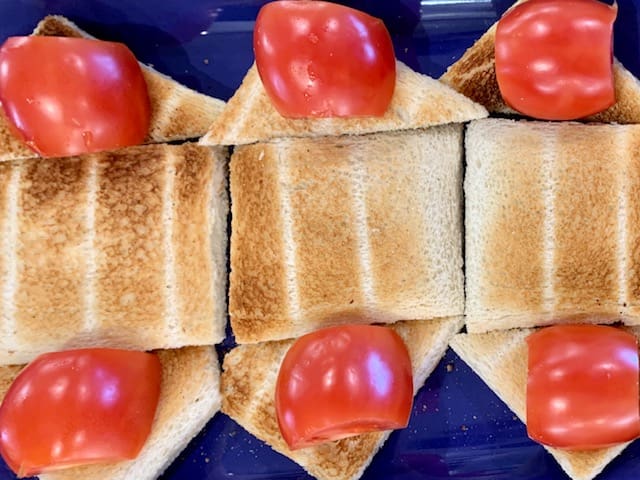 Assemble the hot browns with toast and tomatoes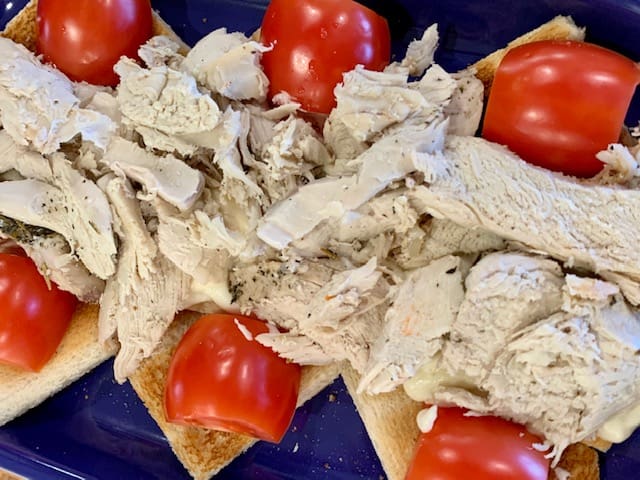 Cover the toast with turkey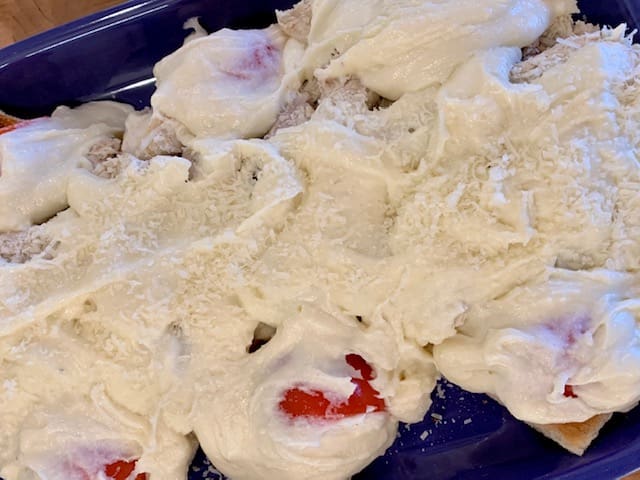 Cover it all with mornay sauce, add a little more cheese on top and bake until it begins to brown and bubble 20-30 minutes
Print
Hot Brown
Baked Turkey on Toast covered in Mornay Sauce, garnished with Bacon
10

–

12

oz roasted turkey breast – shredded (enough to cover the bread)

5

slices toast – crusts removed

2

roma tomatoes – quartered in wedges – OR – (substitute roasted red pepper)

4

TBL butter

1 cup

heavy cream

6

TBL flour

1 cup

whole milk

1/2 cup

+

1

TBL of parmagiana-reggiano cheese – grated and divided
Pinch of ground nutmeg
Salt and ground white pepper to taste

6

slices lightly crisped bacon – garnish
Smoked paprika – garnish
Instructions
Mornay Sauce
Using a heavy bottom pot, melt the butter on medium heat until it bubbles, then whisk in the flour until combined and cooked, about 3-4 minutes to make a thick blond roux
Whisk in the cream and milk and heat until it begins to thicken, about 2-3 minutes
Remove the sauce from the heat, whisk in the parmagiano-reggiano cheese and whisk until smooth
Add the nutmeg and salt and pepper to taste
Thin with milk if necessary and set aside to keep warm
Hot Browns
Preheat oven to 350
Fry the bacon until lightly crisped and set aside to drain on paper towels
Toast the bread, remove the crusts and line the bottom of a baking dish
Cover the bread with shredded turkey
Quarter the tomatoes and place above and tuck above and below the bread
Cover the bread and turkey generously with mornay sauce
Place the bacon on top
Place the dish into the oven and bake for 20 minutes or until the cheese begins to brown and bubble
Remove from oven, sprinkle and garnish with paprika
Serve immediately