Our Thanksgiving cheese ball isn't an original creation, but it's been in the family a long time. So long in fact, my wife and I couldn't recall where it came from. I thought her mother, she thought her sister-in-law, so like Hercule Poirot I began to investigate. Neither was the source, but I found a tattered, hand written recipe with a name scribbled in the corner. It was a name we didn't immediately recognize, but determined was the wife of a former co-worker.
The Plot Thickens
The question arose whether it was her original recipe. Additional research revealed the likely suspect is Kraft Foods. They owned philadelphia cream cheese brand, the primary component of the dish. I discovered a very similar recipe on todays' Heinz-Kraft website and contacted them for more information. Unfortunately, they couldn't add anything about the provenance of their recipe.
This is our simple but delicious starter snack that tides us over until Thanksgiving dinner is ready, and it goes quickly!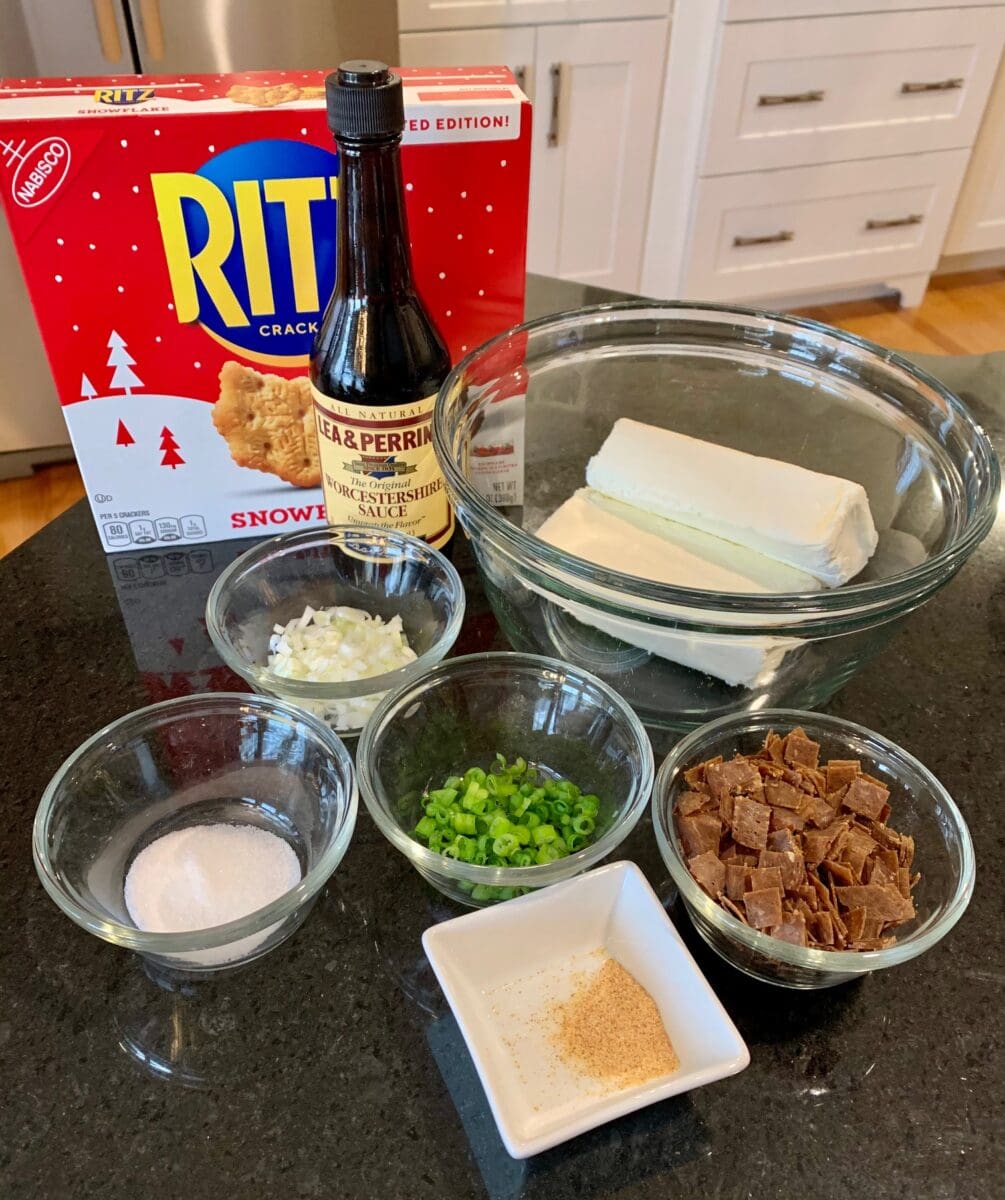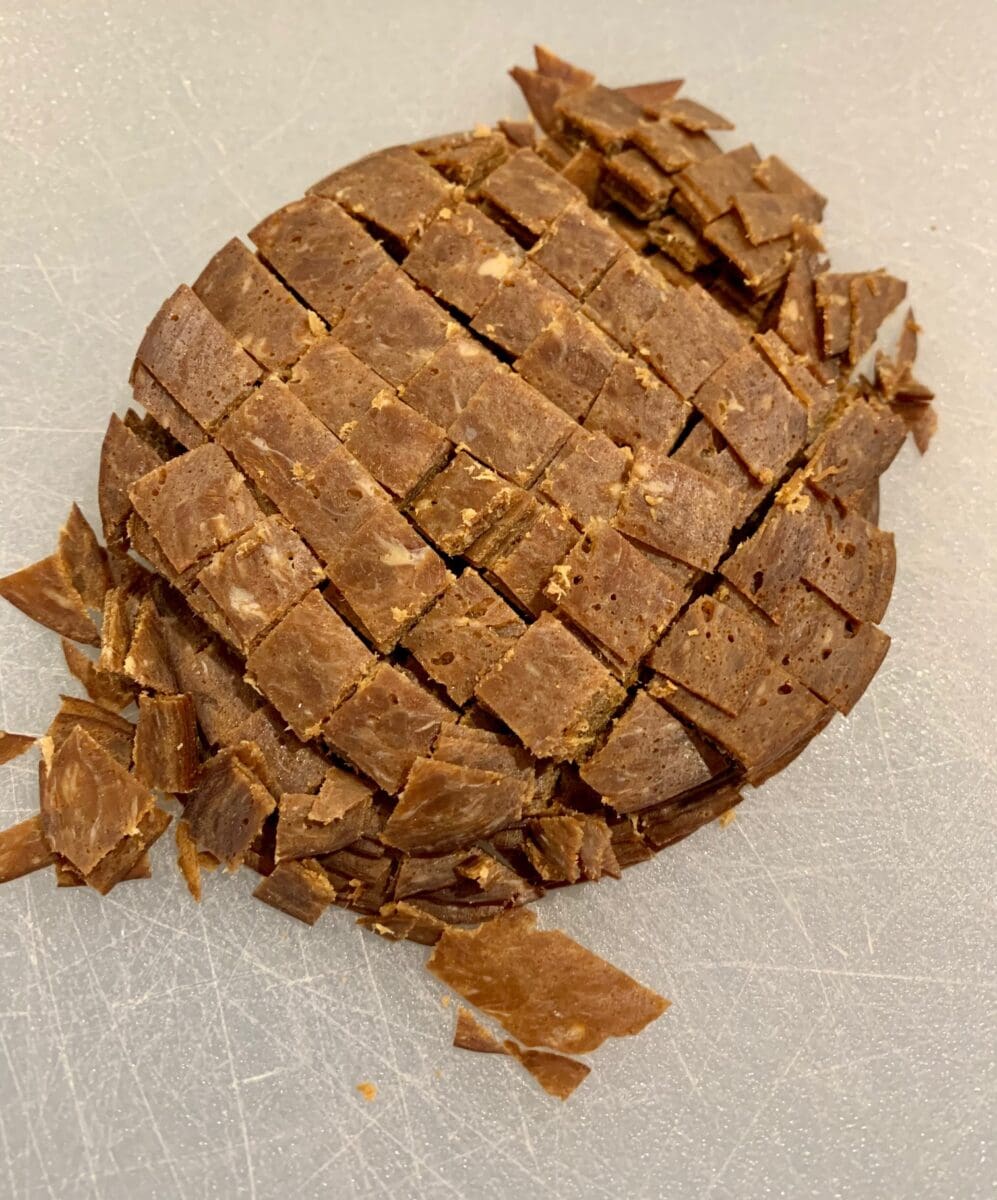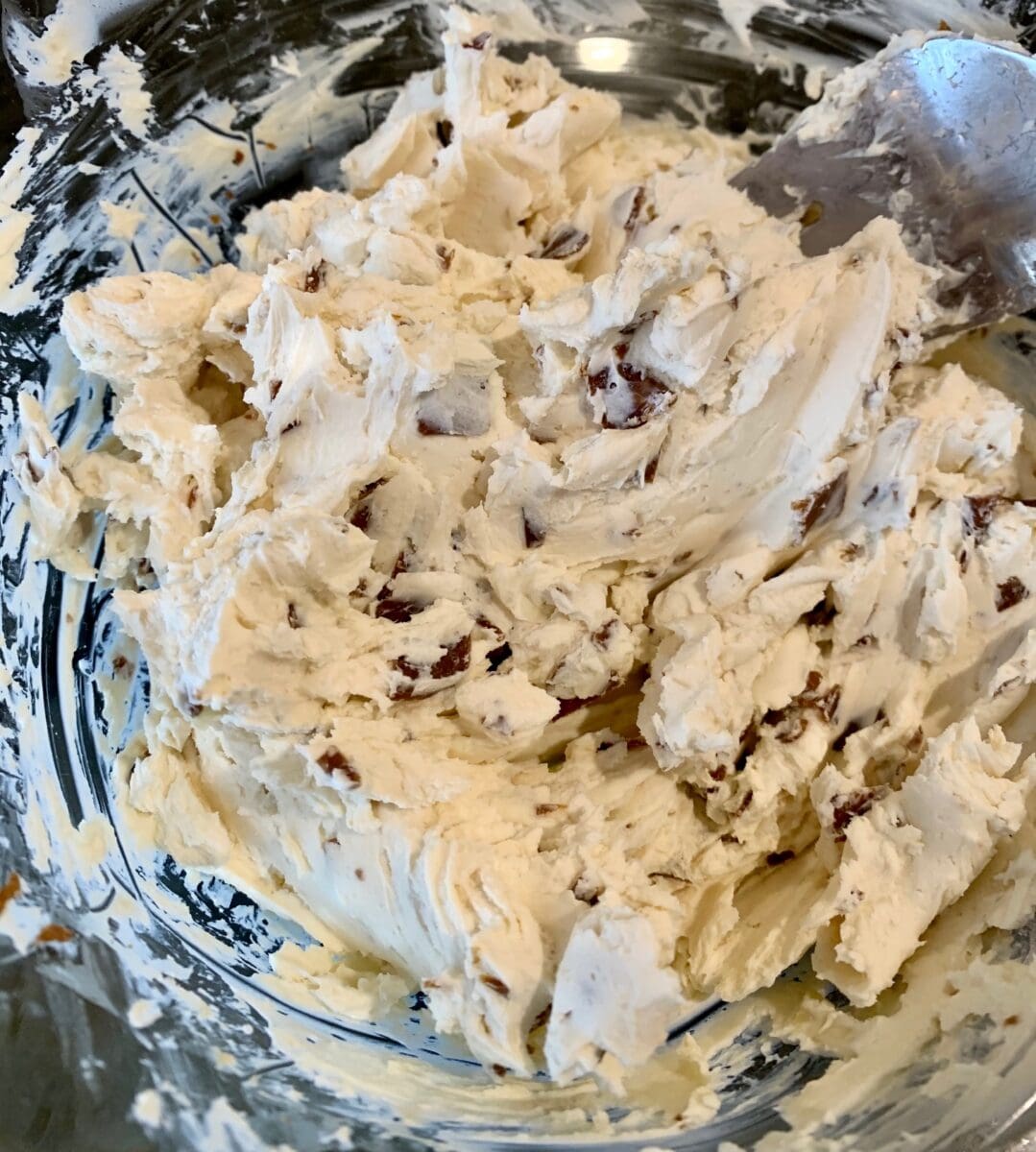 Print
Cheese Ball with Chipped Beef
16 oz

cream cheese

2.25 oz

dried beef

1

TBL worcestershire sauce

1 tsp

accent

4

green onions – thinly sliced

1/4 tsp

garlic powder
Instructions
Unwrap the cream cheese, place into a mixing bowl and allow to soften for about an hour
Slice the dried beef into small pieces
Roughly mash and spread the cream cheese in the bowl with a large fork
Mince the white part of the onions and sprinkle over the cream cheese
Slice the green shoots of the onions and set aside
Add half the chipped beef, the worcestershire sauce, accent and garlic powder to the cream cheese and thoroughly combine with a large fork
Toss the remaining sliced beef and green onion together and refrigerate until ready to finish the ball
Shape the cream cheese mixture into a rough ball with a large spoon and refrigerate for an hour or two
Remove the cheese from the refrigerator and shape it quickly into a ball with your hands
Spread the beef/green onion mixture on a paper plate or piece of parchment paper and cover the cheese ball completely with the chipped beef/ green onion mix
Wrap the ball with plastic wrap and gently finish shaping it into the best ball it can be!
Refrigerate for at least an hour to make it solidify
When ready to serve, unwrap the cheese ball, place on a serving plate and surround with a selection of crackers