Le Bernardin sits atop the restaurant world in the United States, recently named the best by La Liste. Accolades are nothing new for partner's Maguy Le Coze and Eric Ripert, holders of a three star Michelin and a four star New York Times rating. In addition to those there are innumerable James beard and World's best awards.
Short History of Le Bernardin
Siblings Maguy and Gilbert Le Coze opened Le Bernardin New York in 1986, immediately garnering rave reviews. When Gilbert passed unexpectedly in 1994 Ripert assumed leadership of the kitchen, continuing its tradition as a mecca for seafood. They renovated the restaurant in 2011 to great fanfare but deservedly so. The interior is gorgeous with a large painting of a seascape anchoring the rear wall. I can vouch for the comfortable banquette seating which provided excellent lumbar support for my aching back.
The atmosphere is controlled energy from the excitement of the patrons with prompt and efficient service. Our server and sommelier were very knowledgeable and helpful with any question we asked.
Reservations can be difficult to get, released two months in advance, so plan accordingly. When making arrangements to dine, my first visit there since 1995, I requested to meet with chef Ripert. There were two important things we needed to discuss. I had a message from Eduardo Garcia, the chef/owner of Maximo Bistro in Mexico City and I offered Eric my recipe for Coq au Vin. We were fortunate that he was in the house the evening we were there. As he greeted us in the kitchen he commented on my recipe offer in his unmistakable French accent, "I need that".
The Chef's Tasting Menu
It's rumored that Chef Ripert is toying with the idea of a long tasting menu with up to sixteen courses. He was recently quoted saying he considered it every time he dined somewhere they did that but quickly came to his senses. Tonight we were enjoying his eight course offering, plus some beginning and ending snacks. Here are the photos from our outstanding dinner.
Snacks
We began with five bites presented on a rotating platform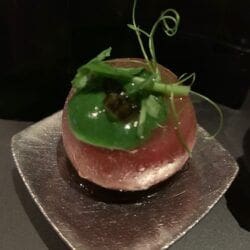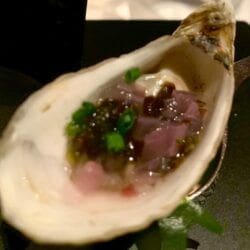 Peeled cherry tomato caviar. Oyster caviar mignonette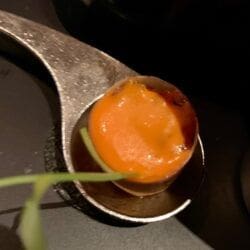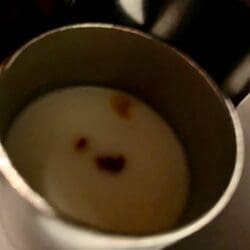 Salmon mousse "pudding". Wild mushroom soup.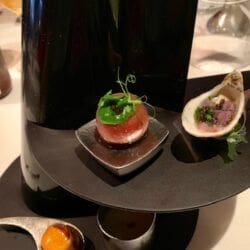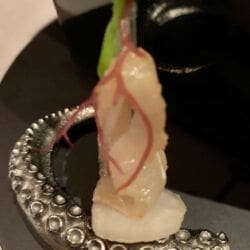 Snack plate. Fluke and scallop.
Mains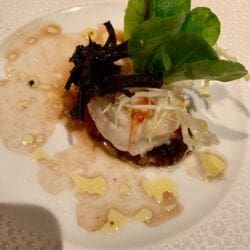 Caviar tartare. Langoustine.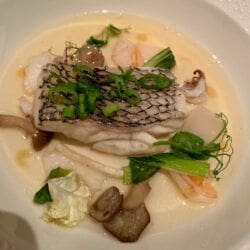 Crab. Black Bass.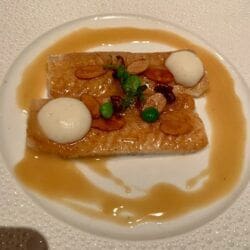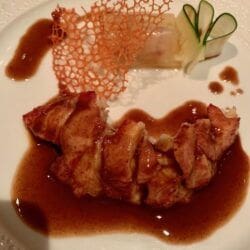 Dover Sole. Lobster.
Dessert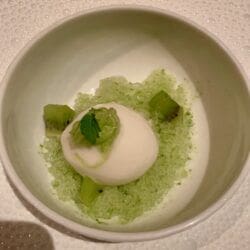 Cucumber. Baby Corn Hibiscus.
Petit Fours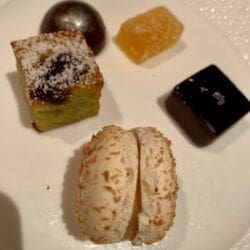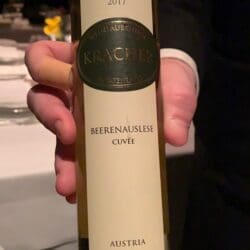 Lemon Macaron, Cherry Pistachio, Peanut Butter Bon Bon, Peach Pate de Fruit, Coffee Chocolate Tart. Beerenauslese.