Dinner at Lotus of Siam was the most eagerly anticipated dinner on our itinerary. Yes, more-so than the one, two and three Michelin star gems. Countless friends have dined here and everyone raves about the food. We watched Padma doing the same on her television series, Taste the Nation, as she wolfed down dishes personally prepared by chef Saipin Chutima. So, you can imagine with all the hype, our expectations were sky high.
Chef Saipin Chutima
She and her family are an example of the American dream success story. Saipin and husband Suchay are first generation immigrants, first settling in California, then moving to Nevada.
Their first restaurant was small and well off the vegas strip until they were "discovered" by Gourmet magazine and the James Beard Foundation. Chutima won the Best Chef-Southwest in 2011, a first for a female, Asian chef. That changed everything and their clientele grew, they expanded and opened the current location.
Lotus of Siam Las Vegas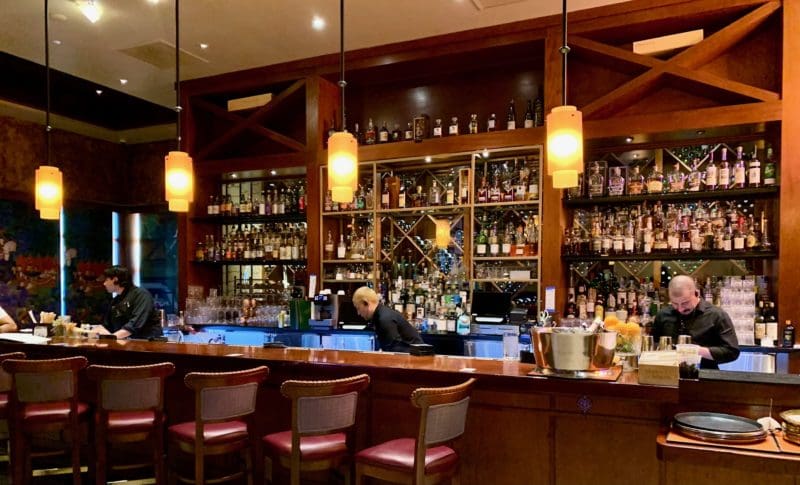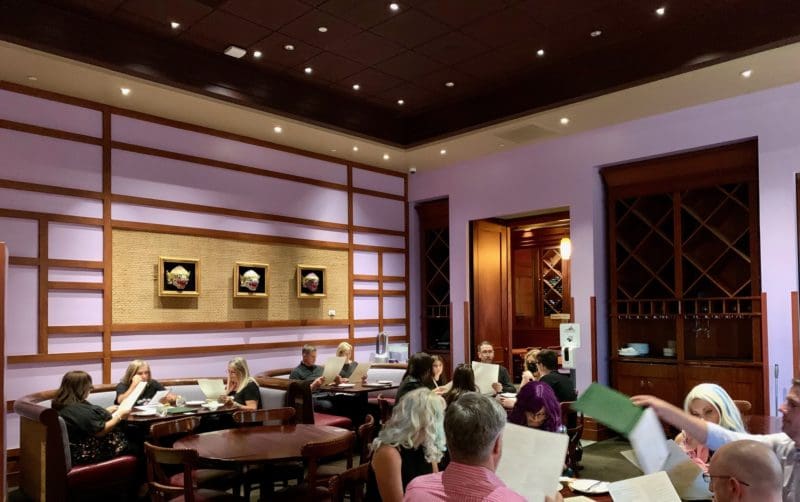 The new digs are upscale with a beautiful bar and attractive dining areas. Dress as you like, you're welcome as you are. Our visit was a little uneven with spotty service and several dishes unavailable, but pay no attention to that. The food is outstanding and many say this is the best Thai restaurant in the United States.
Neua Dad Deaw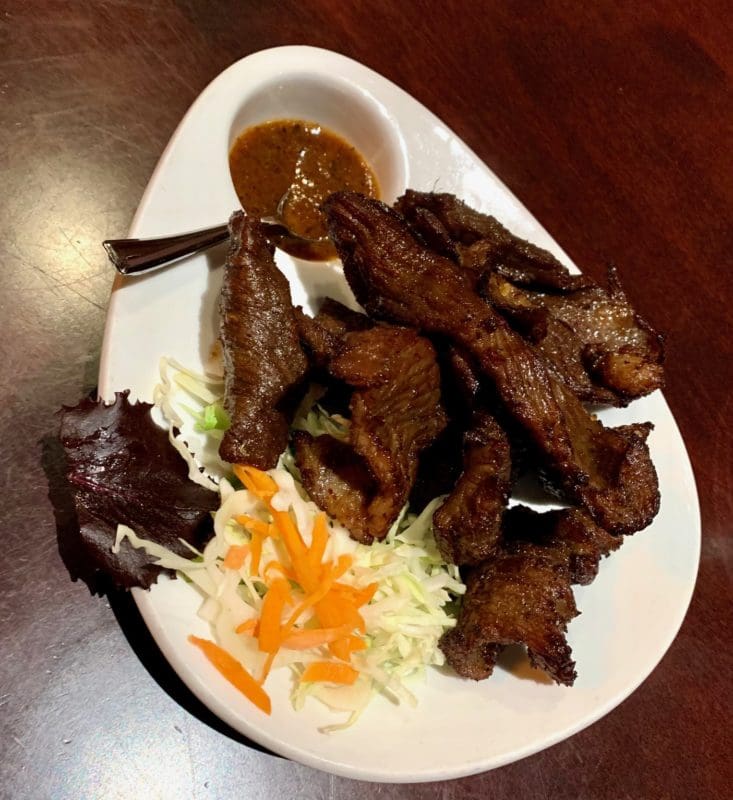 Our first course is a sun-dried, Thai style beef marinated in a mixture of fish sauce, oyster sauce, sugar and ground peppers. The menu describes this as beef jerky, but it was not the dry, tough-as-shoe-leather jerky we're familiar with in the south. It is a bit chewy, but easy to bite through and very flavorful. The house-made jaew, a spicy chili dipping sauce adds another layer of flavor that we really enjoyed.
Musamun Curry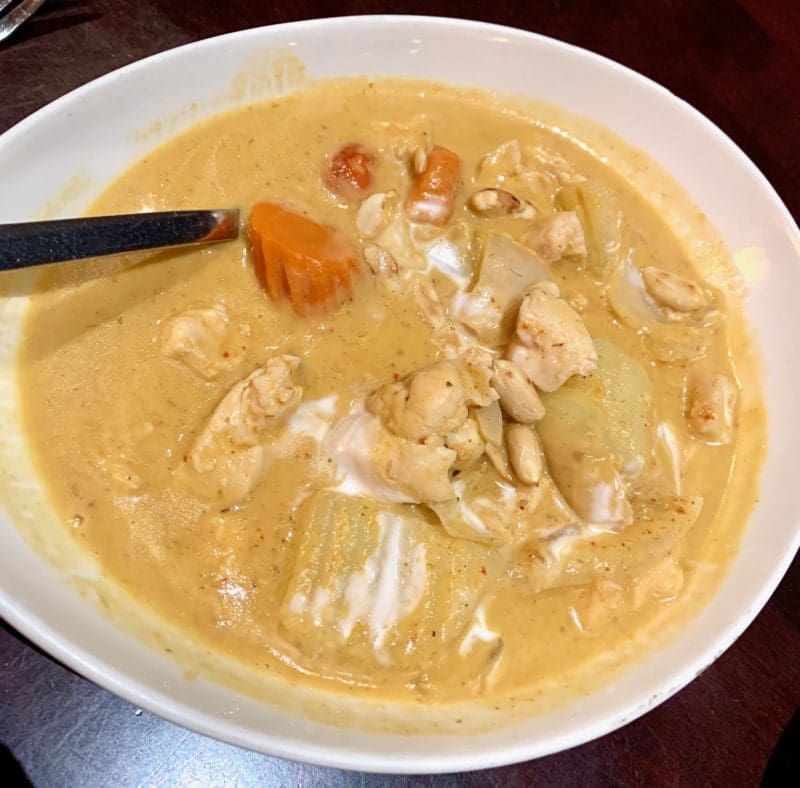 My wife is a professional musamun curry taster and insisted on ordering her favorite Thai dish. The logic ensured she would enjoy it and she could compare it to something she is familiar with. Here they make it with coconut cream, peanuts, onion, tomato, potatoes and carrot. She added chicken and jasmin rice on the side.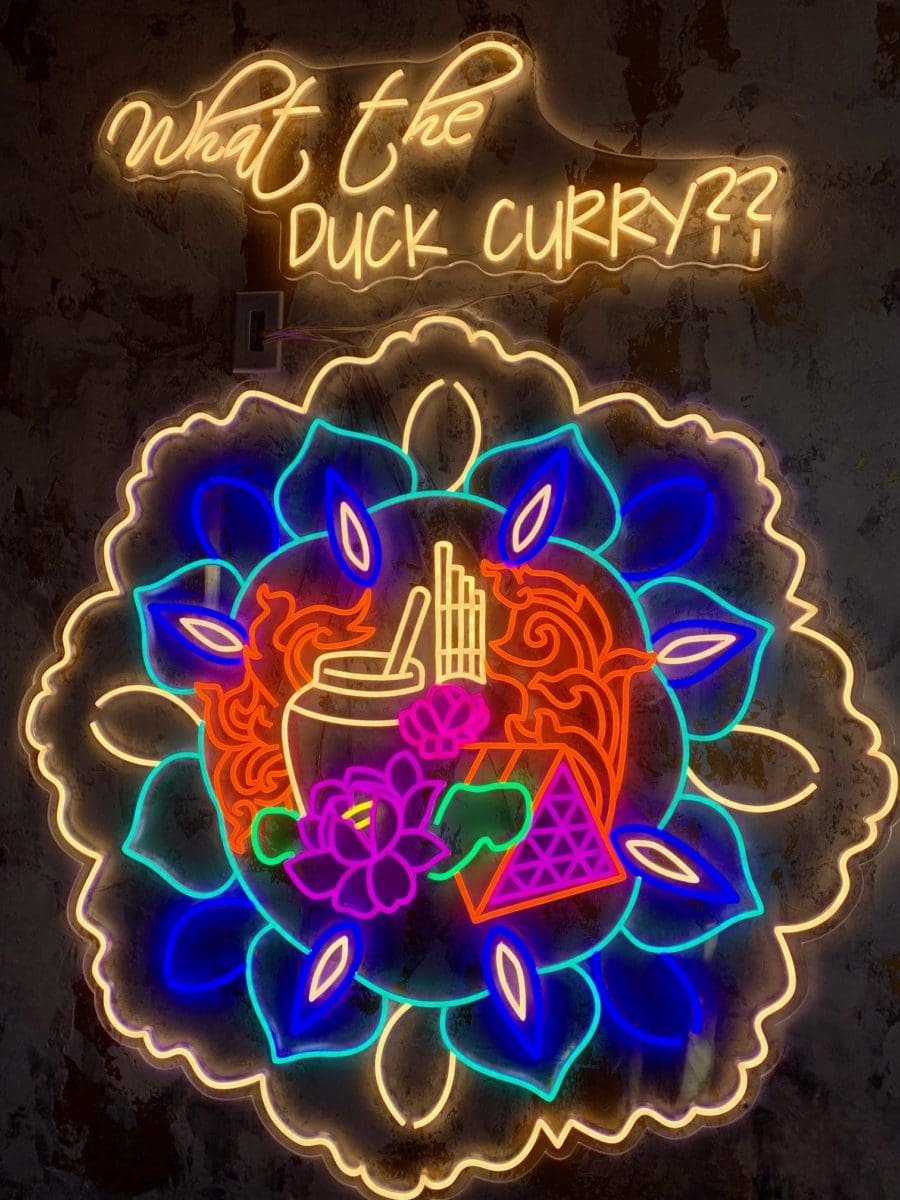 Crispy duck, Khao Soi is Chef Saipin's signature dish, with egg noodles in a curry base, red onion, lime and mustard greens on the side.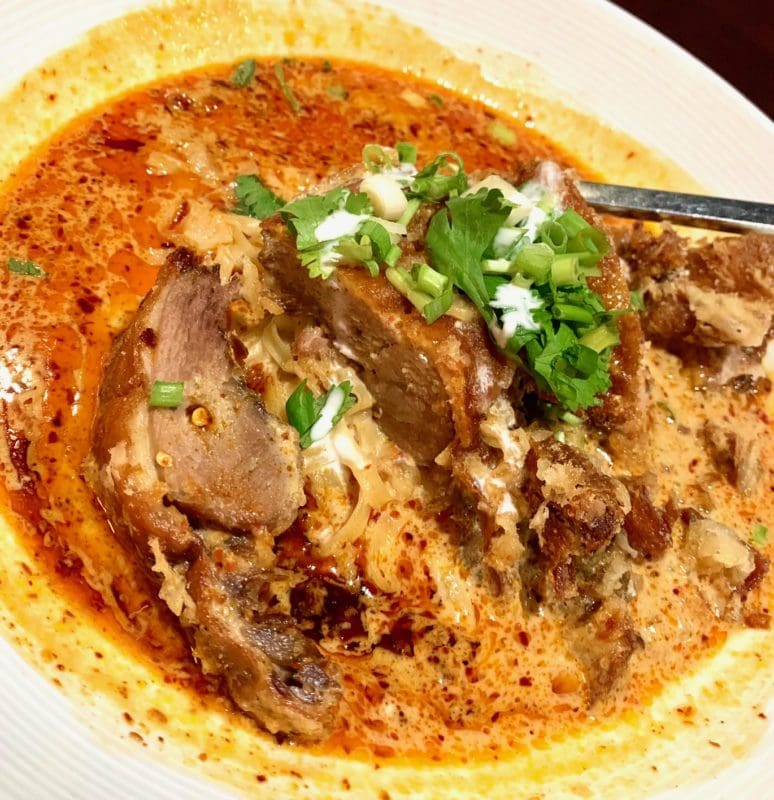 Selecting this came with the trickiest of questions, how hot? With counseling from my server I chose 7 out of ten and to paraphrase the Grail Knight, I chose wisely. Wonderfully spicy enough to linger, but not so hot to overshadow the nuanced flavor of the duck and curry. Best described as magnificent, I ate the whole thing.
Parting Thoughts
Frankly, I failed to plan this visit properly and I hope you can learn from my mistake. The full portions overwhelmed my constitution and prevented me from correctly sampling the menu. It is expansive with a selection of proteins far beyond chicken, pork and beef. Here add duck, short rib, crab, shrimp, scallop, catfish, seabass or salmon to any dish. It is full of Northern Thai dishes I have yet to taste and I can't wait to return. Peruse the menu HERE.
Las Vegas residents are supremely lucky, because they can return week after week. Alas, I cannot, but when I do I will bring reinforcements, each ordering something different to create our own tasting menu.