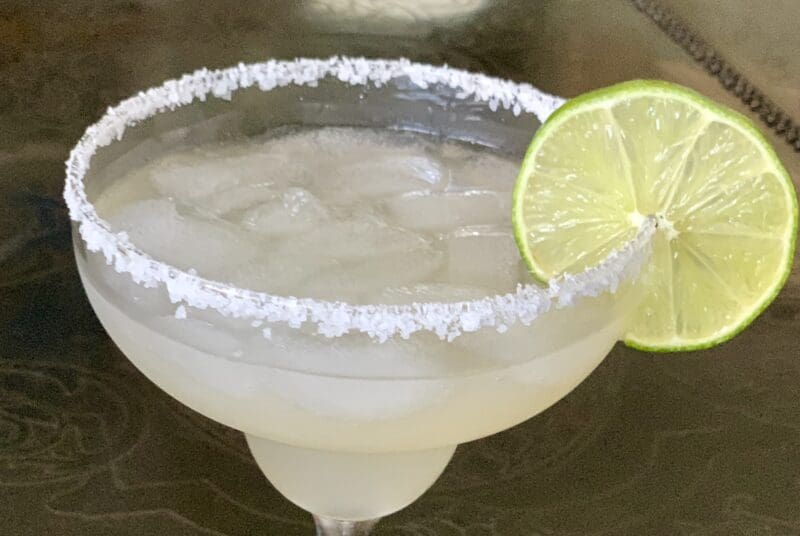 A classic margarita is the source and inspiration for all others.  The flavor of the week might excite you, but it wouldn't exist without the irreplaceable original. This is the first of many margaritas while travelling in Mexico, but not the last.
Who?
Margarita means daisy in Spanish, but no one claims it was named for a flower. Actress Peggy (Margaret) Lee or other celebrities and socialites are often credited, but there is another possibility. What if, the brandy in the original "daisy" was replaced with tequila and became the Margarita?
What?
A classic margarita is made with tequila, orange liqueur and fresh lime juice. Serve it on the rocks in a margarita glass with a salted rim and a wedge of lime.
Two things help us understand the impact of this influential cocktail. It's popularity inspired the creation of it's own glass. It also spurred Mariano Martinez to adapt a soft serve ice cream machine and create the frozen margarita, found in countless bars and restaurants.
When and Where?
The definitive answer to when and where the margarita was created is unknown, although there are many claims for credit. I believe several clues can lead us to an educated guess and a simple, logical solution to a mystery is usually the right one.
Stories from the 1930's center around prohibition and Californians weren't to be denied their alcohol. They flocked to Tijuana in search of good, legal booze where tequila was plentiful.
Mexico strikes me as the most plausible location for the birthplace of the margarita, because it's the home of tequila. That, freedom from prohibition and its Mexican name is why my money is on Mexico.
The Start of an Adventure
A journey begins with the first step and this one is no different. Join me along The Margarita Trail on the Altaplancie Mexicana to see a rainbow of flavors.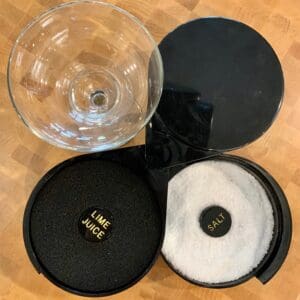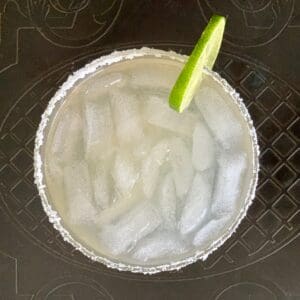 Print
Classic Margarita
1

–

1/2

oz silver tequila

1 oz

Cointreau

3/4 oz

freshly squeezed lime juice

1/4 oz

agave nectar
Margarita salt
Instructions
Rim your margarita glass with lime juice and flaky margarita salt
Combine the ingredients in an ice filled shaker and shake it like you mean it until ice cold
Gently pour into your glass with the ice and garnish with a lime wheel