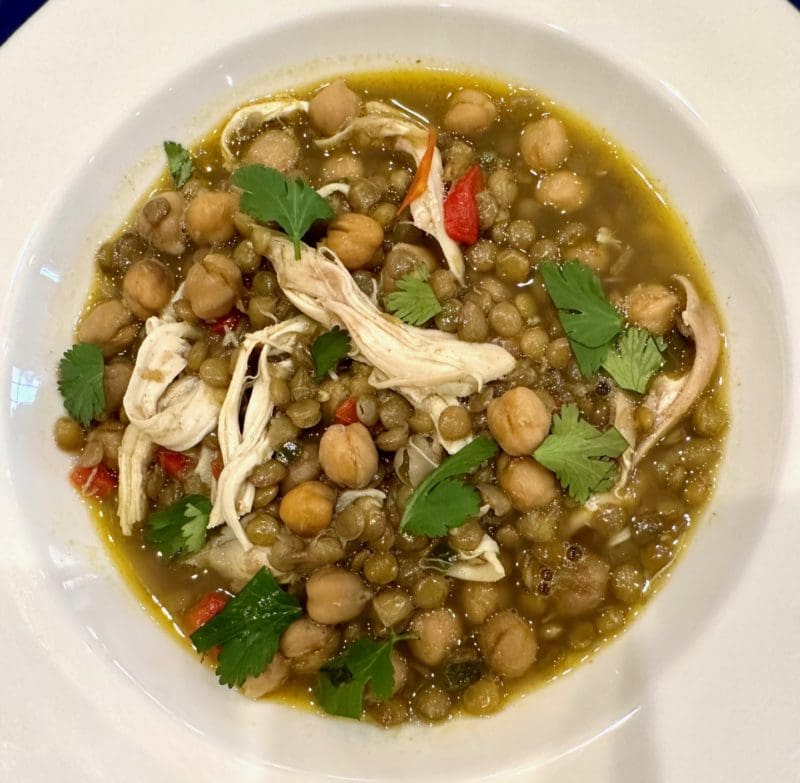 Mulligatawny soup is Indian cuisine, but I rarely find it on menus at Indian restaurants. I wish it was, because it is richly flavored with spices and legumes that make this a very satisfying meal.
Its name is literally translated as pepper-water and originated in the pre-colonial region of Madras. There, in the poorest of Indian communities, authentic versions were little more than extremely spicy broth with cooked onions.
Present-day recipes have roots in colonial British rule. Actress turned cookbook author Madhur Jaffrey and others led the charge to "elevate" mulligatawny soup for the upper class. Originally vegetarian, they added meats to satisfy British tastes.
This will fill your kitchen with mouth-watering aroma. Your appetite will be triggered into hyper-mode, but you won't have to wait long because this comes together quickly. Spices are the source of my love of Indian food and mulligatawny soup is easily adjusted to your preferred level of heat by adjusting the ground pepper.
Let's Make Mulligatawny Soup!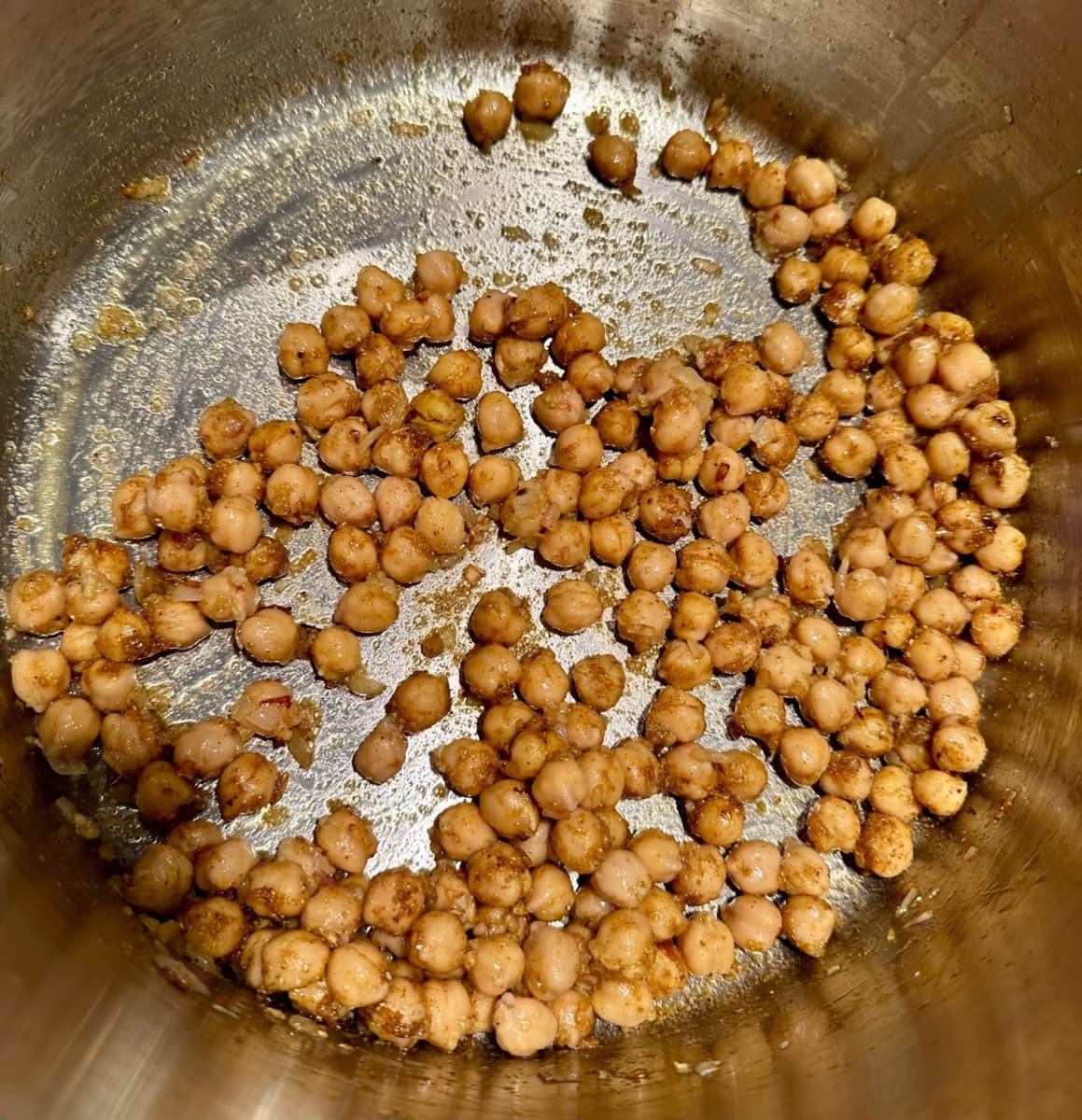 Saute the shallot in olive oil, then add the spices and chickpeas.Coat and cook the chickpeas in the spices
Pour in the chicken stock, water, peppers and salt. Bring to a boil, then lower to a simmer for ten minutes, then add the green lentils and simmer for 20 more minutes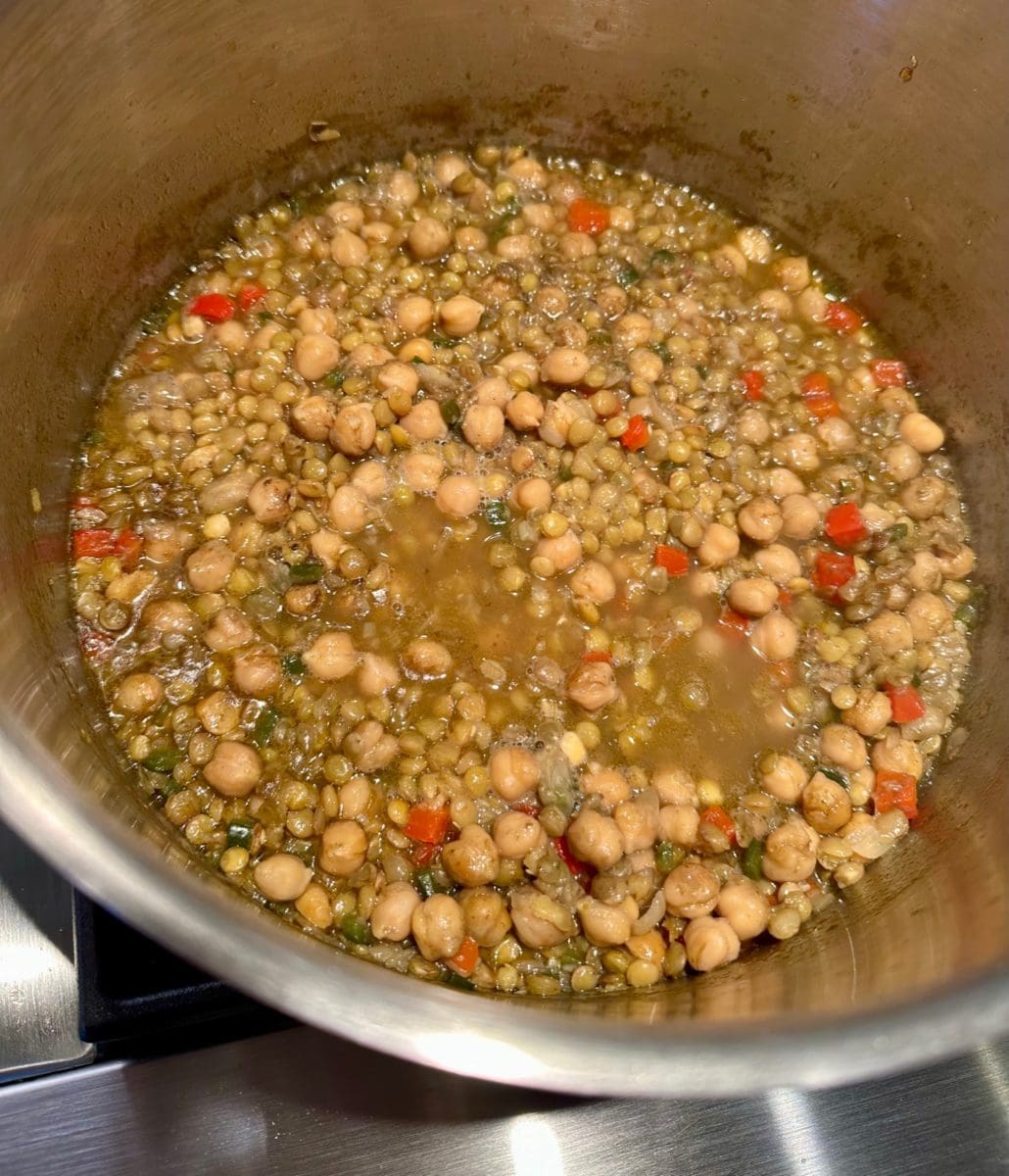 Ready for the meat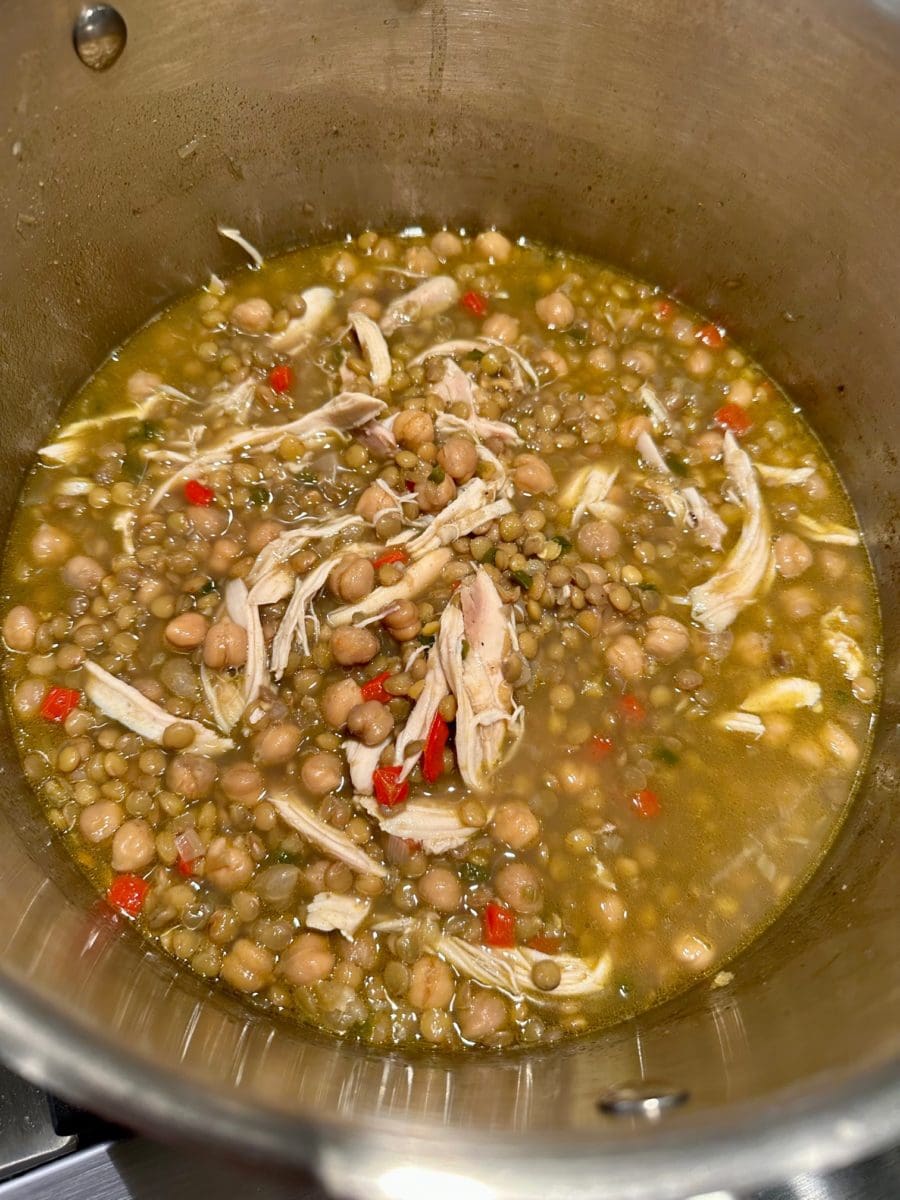 Add the shredded roast chicken and cook 5 more minutes to heat through. Stir in the lemon juice (optional). Garnish and serve with chopped cilantro.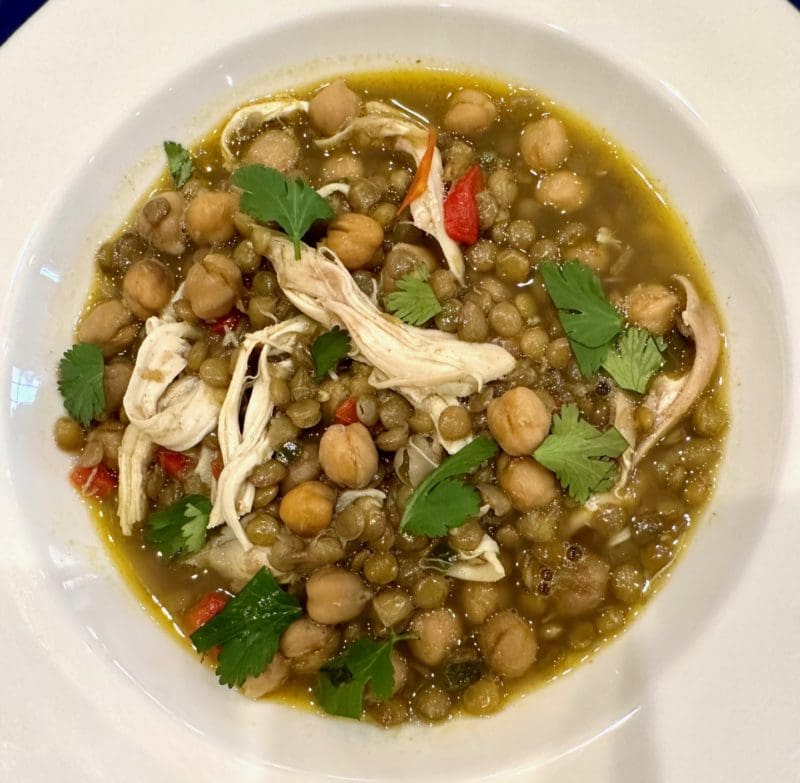 I hope you enjoy this. Check out all my soup recipes in one place at More Soup For You!
Print
Mulligatawny Soup
Spicy, aromatic soup with lentils and chickpeas.
1 cup

green lentils- rinsed

1

(19 ounce) can of chickpeas – well rinsed

1/3 cup

red bell pepper – diced

1

green Indian chile – substitute 1/2 poblano green chili if necessary – seeded and finely diced

2

shallots – minced

3

TBL olive oil

1 tsp

ginger – peeled and grated

1

pinch cardamom

1 tsp

ground coriander

3

garlic cloves – crushed with a press

1/8 tsp

cayenne pepper

1

–

1/2

tsp hot madras curry powder

1/8 tsp

black pepper – finely ground

1 qt

chicken stock

1 cup

water

1

roasted chicken breast – shredded – optional

1/2

lemon – juiced – optional

1

TBL chopped cilantro – optional
Instructions
Heat the olive oil over medium heat and sweat them for 1-2 minutes, then add the ginger and garlic. Stir for a few more seconds.
Add the cumin, coriander, cardamom, cayenne and black pepper. Stir for 10 seconds, then add the chickpeas and stir to coat them with the spices, another 5-10 seconds
Pour in the chicken stock and water, add the bell pepper, poblano pepper and salt. Bring to a boil than reduce to a low simmer for 10 minutes, then add the lentils and simmer for 20 more minutes
Add the chicken and simmer another 5-10 minutes until it is heated through
Stir in the lemon juice (optional)
Serve and garnish with chopped cilantro