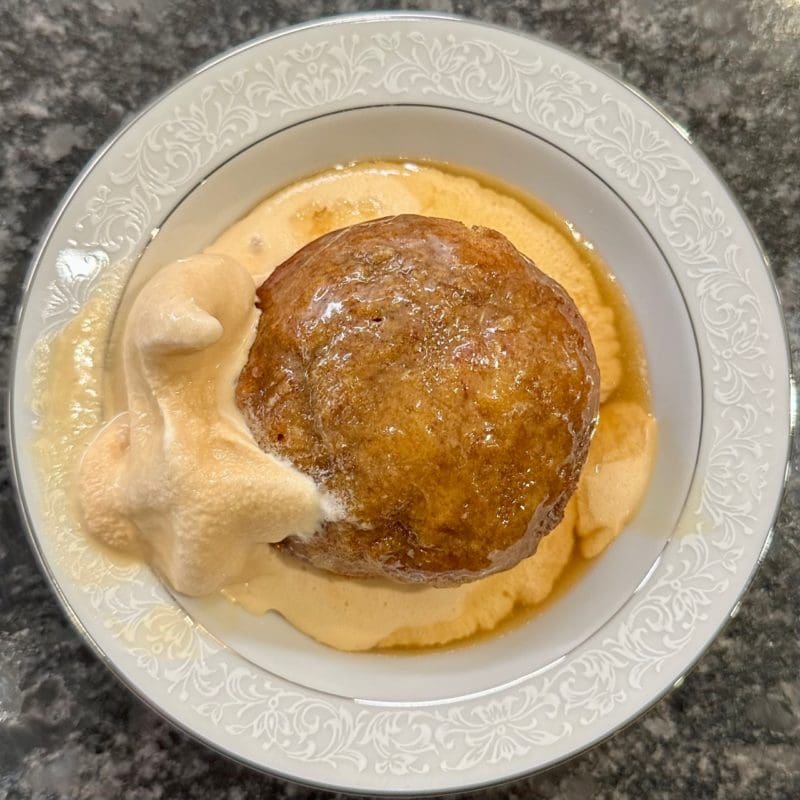 Sticky toffee pudding is the ultimate course of the prix fixe menu at Hell's Kitchen. The pudding, richly laden with dates, butter and brown sugar is drowned in toffee syrup, then crowned with dulce de leche ice cream. Words fail me trying to describe how wonderful this is, especially with a freshly brewed cup of coffee. It left such an impression that I had to make it, so here it is. It reminds me of that terrific meal in Las Vegas every time.
Making the Sticky Toffee Pudding
This is a really easy recipe for the home cook from start to finish.  The key is using the correct amount of flour and that's why it's listed in grams. It's very easy to pack a cup with flour and use too much, leading to a dry cake. It's also important to sift your brown sugar to avoid the hard lumps that are difficult to mix with the butter. Last, but not least is understanding your oven and whether the temp runs hot or cold.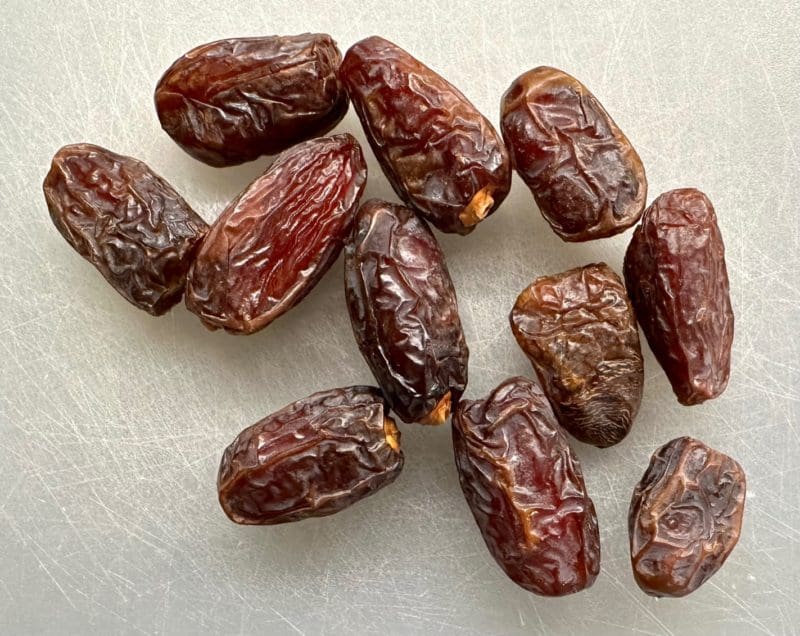 Trim off any remainder of a hard stem, pinch out and discard the pits.
Finely chop the dates and place them in a heat-proof measuring cup with the baking soda.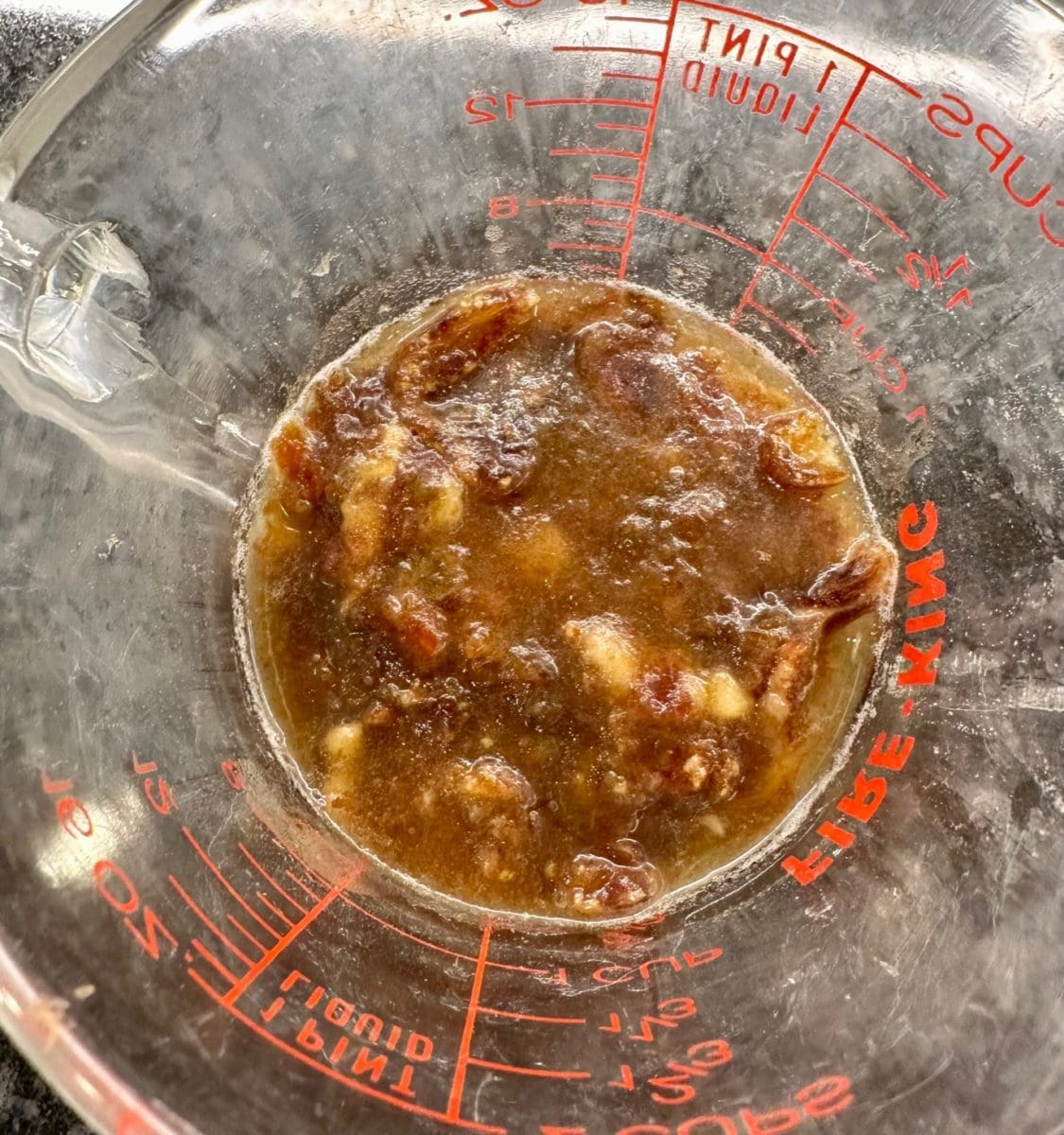 Cover with 1/3 cup of boiling water, press the dates until they are submerged and let stand for 10 minutes. Then puree with an immersion blender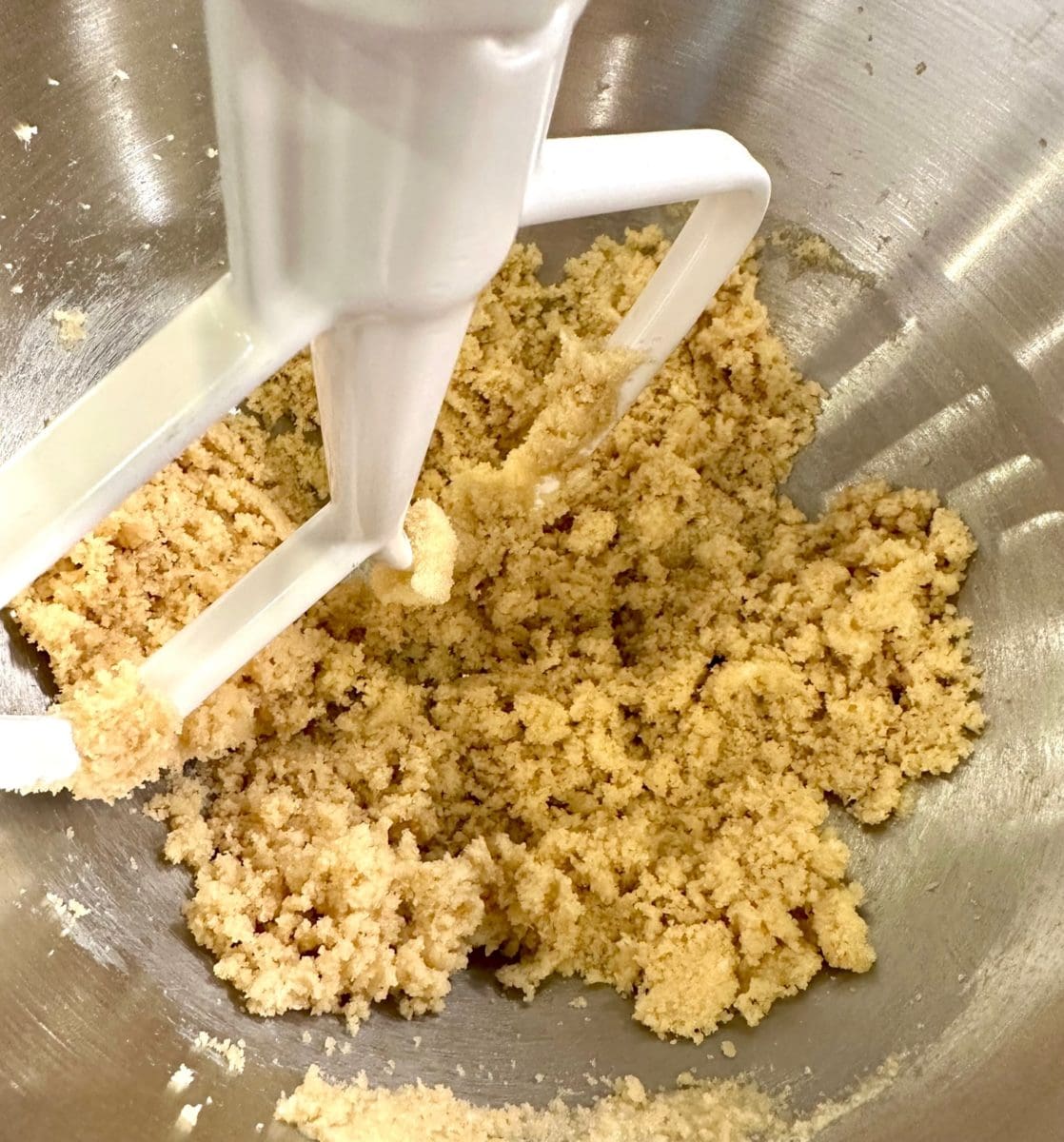 Combine the brown sugar and butter on high speed until fluffy.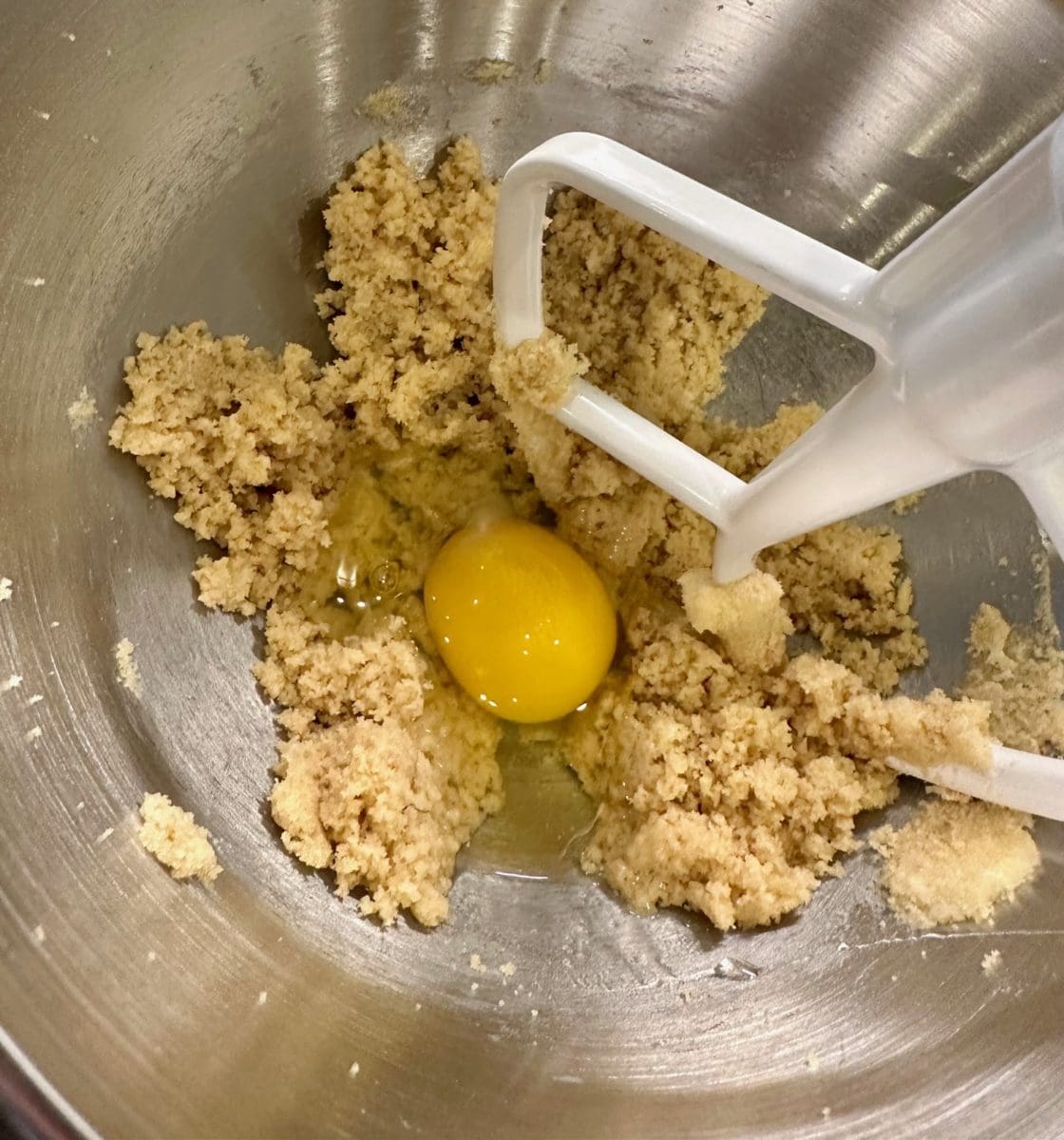 Add the egg and mix on medium, scraping down the sides of the bowl until combined.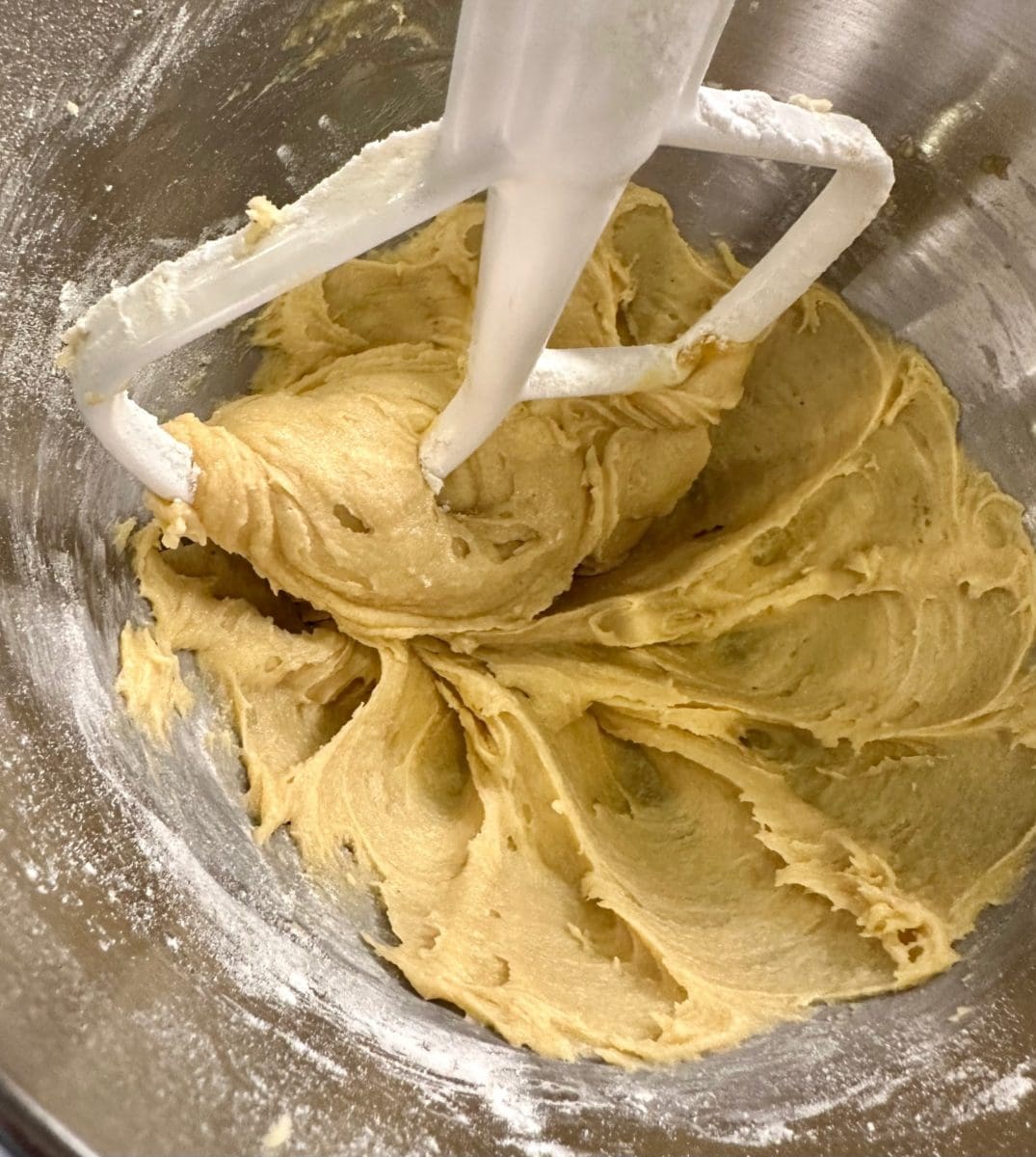 Add the flour, baking powder and salt, continuing to mix on low until combined.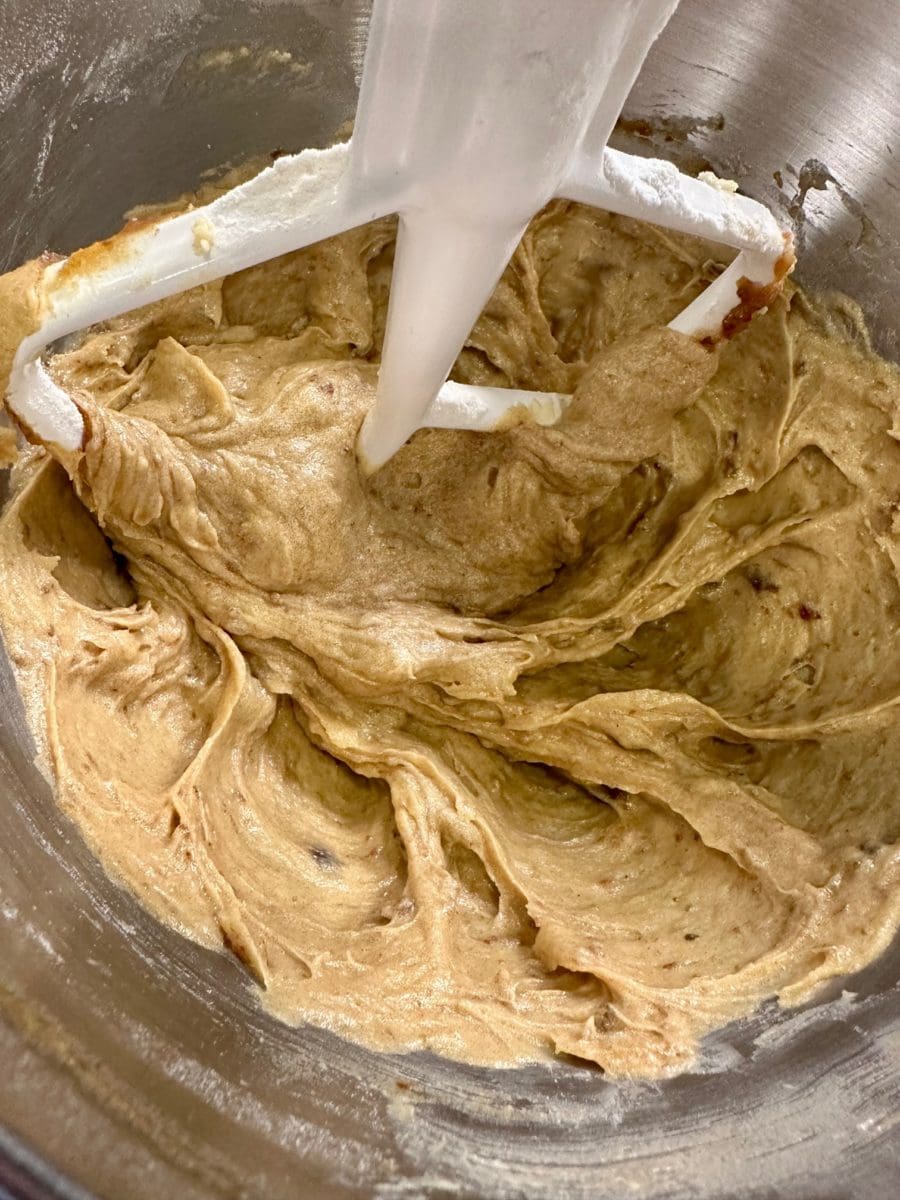 Mix in the date puree on low speed until fully combined and stop.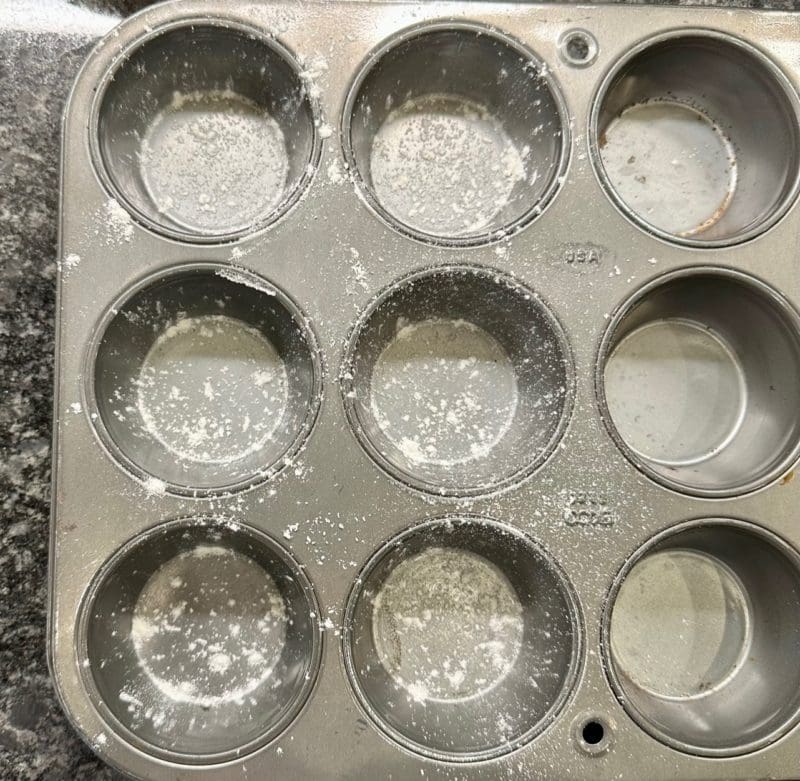 Grease 6 compartments and lightly flour a muffin tin.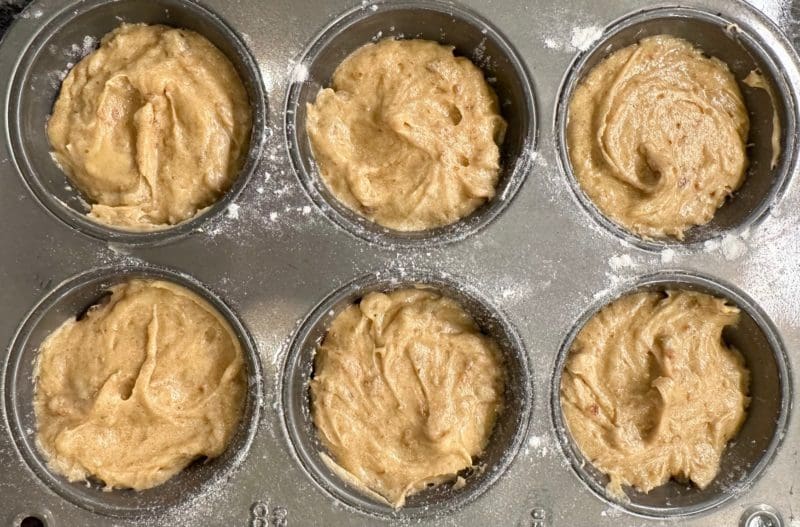 Divide and fill the cavities evenly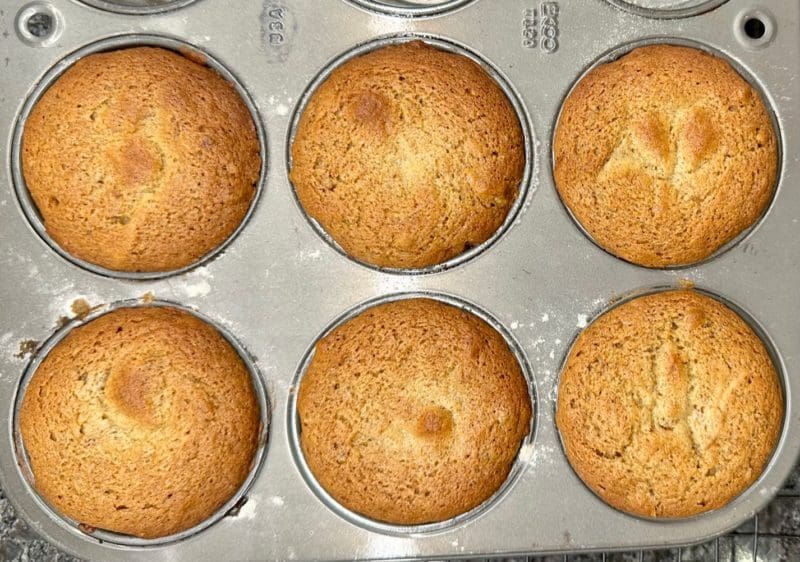 Bake 16-18 minutes and remove when a toothpick comes out "mostly" clean. Let them cool for 5 minutes before turning them out onto a plate.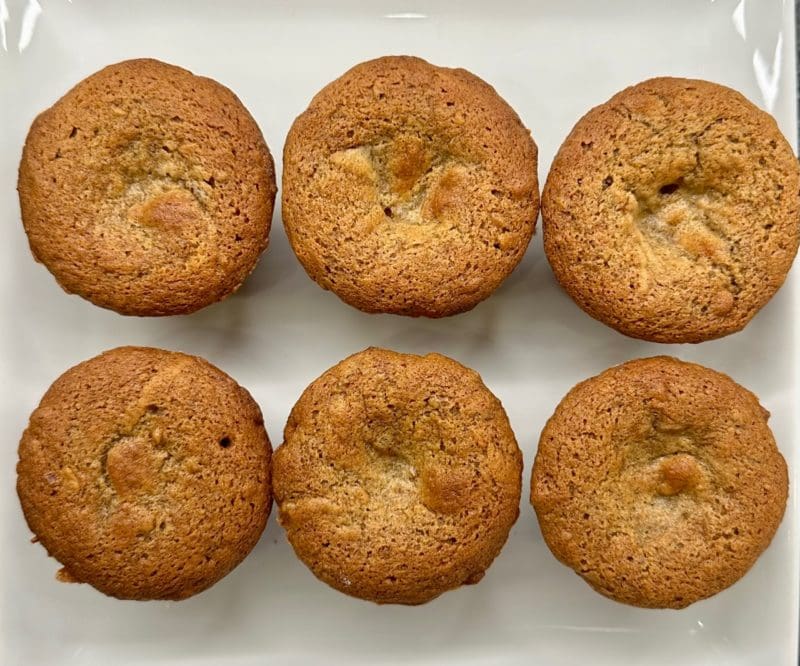 Finished sticky toffee pudding cakes. Notice the dimples indicating a soft center!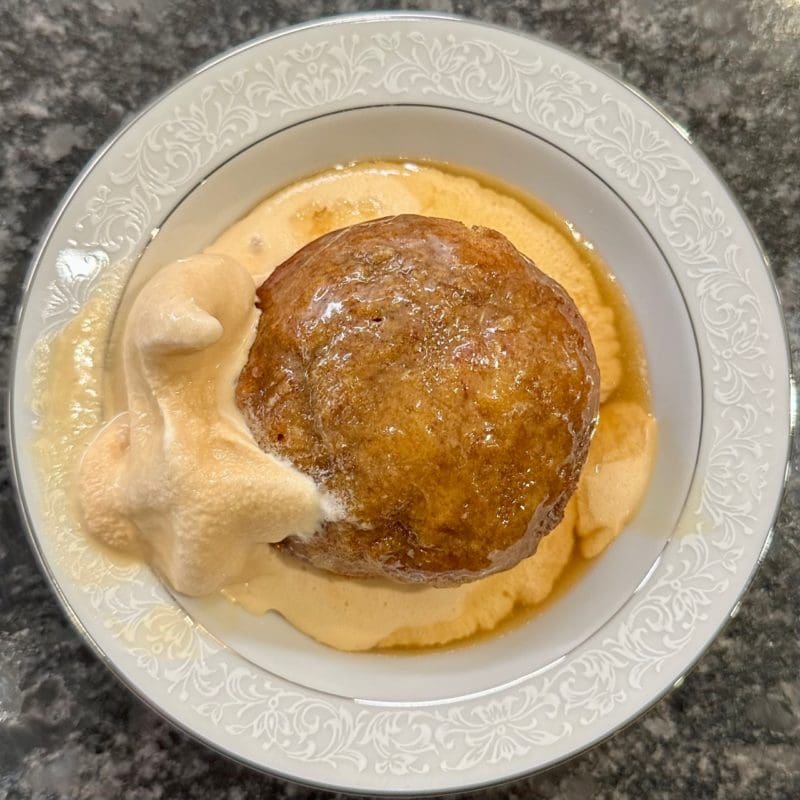 Print
Sticky Toffee Pudding
Richly laden with dates, butter and brown sugar, drowned in toffee sauce, crowned with dulce de leche ice cream
Pudding Cakes
5 oz

dates – pitted and finely chopped

1/2 tsp

baking soda

1/3 cup

boiling water

3

TBL unsalted butter – room temp

6

TBL light brown sugar (

84 grams

)

1

egg

78 grams

(

1/2 cup

+ 2 TBL) all-purpose flour

1/2 tsp

baking powder
Toffee Sauce
1

stick unsalted butter

1 cup

packed brown sugar

1/4 cup

half and half

2

TBL corn syrup

1

pinch kosher salt

2

TBL bourbon
Dulce De Leche Ice Cream – Get the recipe HERE
Instructions
Make the ice cream 3-4 hours ahead, so it has time to freeze
Preheat the oven to 350
Make the pudding cakes: Place the chopped dates and baking soda in a heat-proof measuring cup. Pour the boiling water over them and press the dates down with a spoon to submerge them. Let sit for 10 minutes.
Puree the dates with an immersion blender and set aside
In a stand mixer with a paddle attachment, cream the butter and brown sugar on high until fluffy – about a minute. Reduce speed to medium, add the egg and continue to mix until combined, scraping the sides of the bowl as necessary. Reduce speed to low and add the flour, baking powder and salt. Mix until just combined. Add the pureed dates and continue to mix on low until fully combined
Grease 6 cavities of a muffin tin with butter and lightly flour. Divide the batter evenly among the cavities and bake for 16-18 minutes until a toothpick comes out "mostly" clean. Don't over-bake, this is pudding cake.
Remove and cool for 5 minutes, then turn out onto a plate or tray
While the cakes are baking make the toffee sauce: Combine everything (except the bourbon) in a saucepan. Bring it to a boil, stirring occasionally to dissolve the sugar for 3-4 minutes until thickened. Remove from heat, stir in the bourbon and let it cool slightly before spooning over the pudding cakes
Serve immediately with  one or more dollops of ice cream
Place any uneaten cakes in a zip-lock plastic bag and seal it closed. It will keep for a day. Warm in a microwave for 10-15 seconds and it will remain moist and delicious