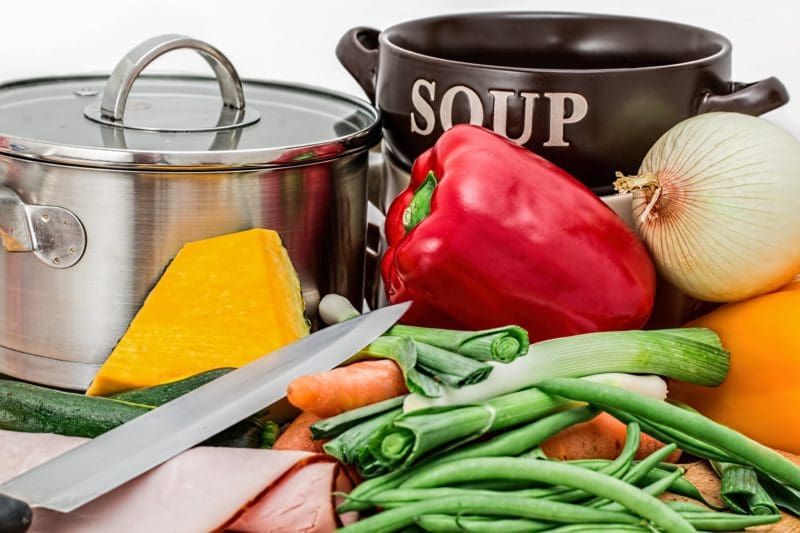 All our recipes gathered together and dedicated to soup lovers, because this humble meal belongs on stage alongside the most sophisticated cuisine!
Soup Nazi and the International Soup Kitchen
Al Yageneh displayed a menu board with soups of the day and rules for service at his International Soup Kitchen in NYC. Don't talk, keep moving, have your order ready, have your money ready, move left after ordering and exit immediately. Al, the "Soup Nazi" disciplined non-compliant customers with a bellowing "no soup for you".
Unlike Al, we embrace a different philosophy and declare loudly, More Soup For You!
Soup Menu A to Z
Click to jump or simply browse to find the soup of your dreams!
African Peanut Butter    Beef Barley    Butternut Squash    Cheeseburger    Chicken Tortilla    Chorizo and Chickpea
Cincinnati Chili    Cream of Asparagus    Cream of Garlic    Creamed Poblano Chili   Cuban Black Bean
English Pea    French Onion    Kentucky Burgoo    Manhattan Clam Chowder    Mexican Black Bean
Mulligatawny   Mushroom    Navy Bean    Red Bean   Saffron Crawfish Bisque   Sweet Corn Chowder 
Tomato Bisque   Tomato Caprese Gazpacho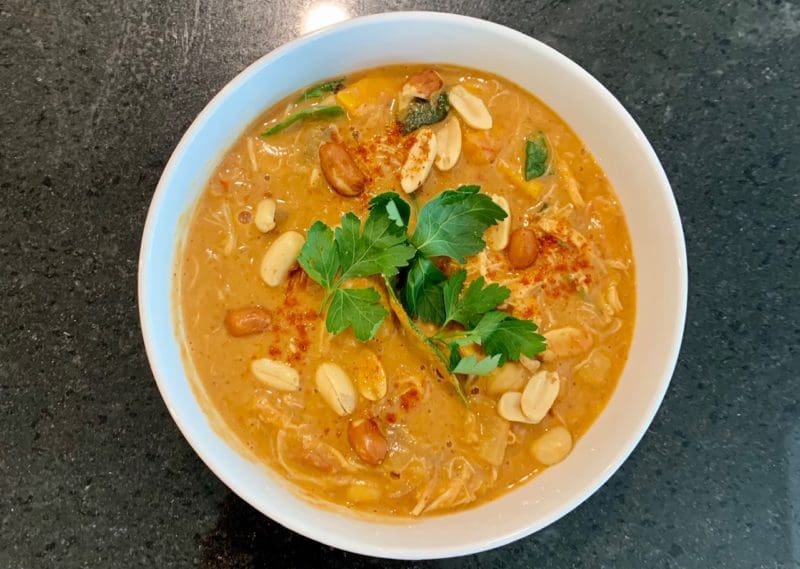 Roasted chicken with onion, tomato, garlic, sweet potato and chickpeas enveloped in a spicy peanut butter infused stock
Beef Barley – Savory beef and sweet barley make a delicious stick-to-your ribs meal!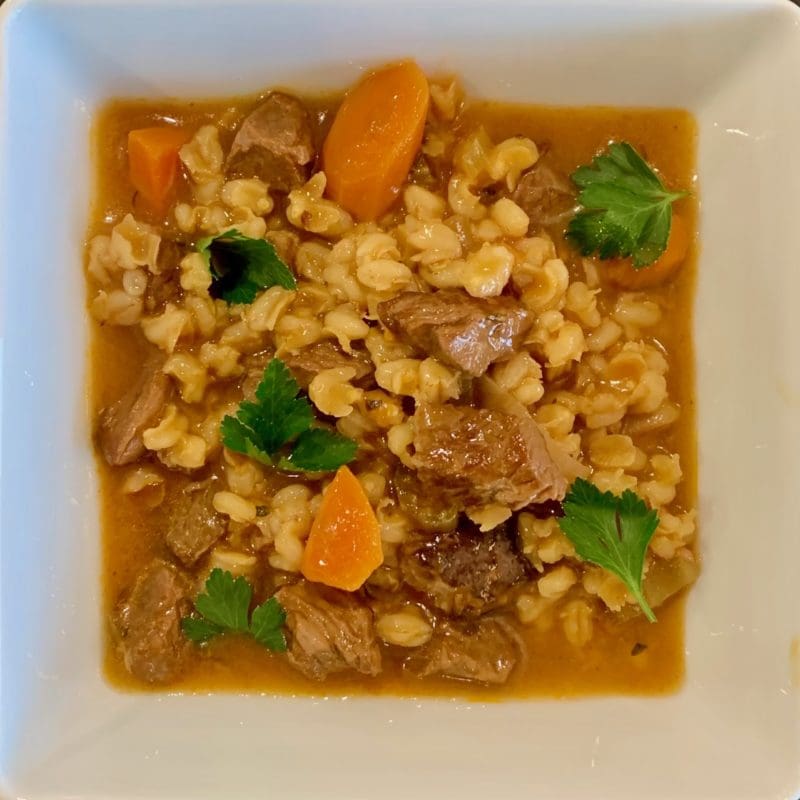 Butternut Squash – Roasting the squash makes the difference!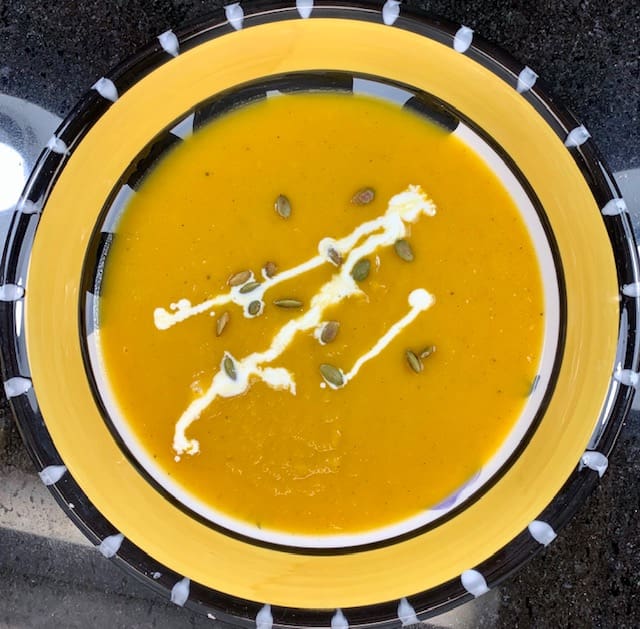 Onions, carrots and oven roasted squash in a cinnamon nutmeg chicken stock, garnished with toasted pumpkin seed and heavy cream
Cheeseburger – A deconstructed burger you will love!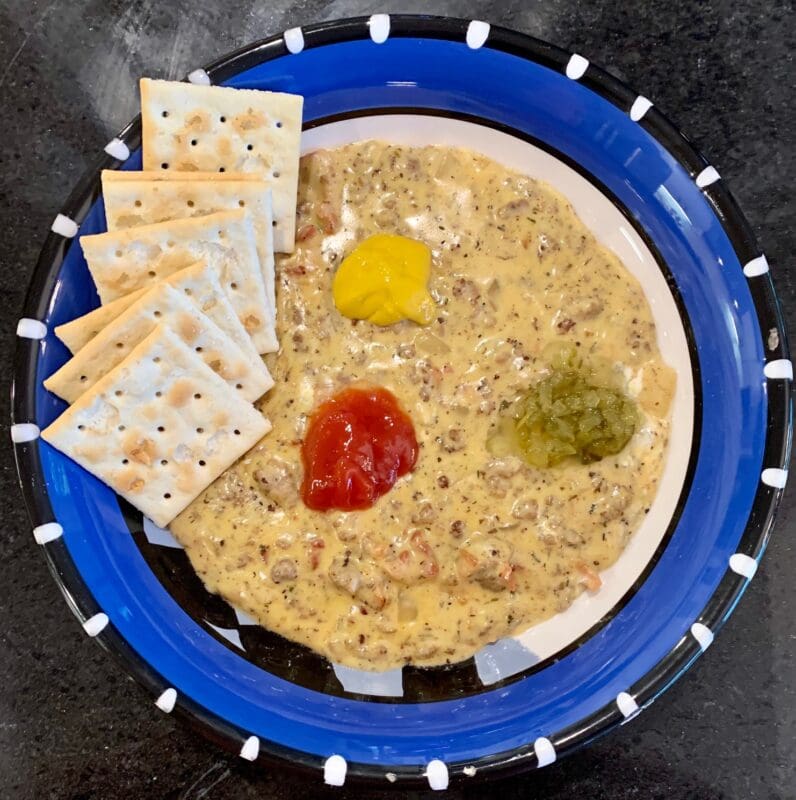 Ground beef with bacon, onion and garlic in a cheesy sour cream broth garnished with mustard, ketchup and sweet relish, served with saltine crackers
Chicken Tortilla: When you can't travel to Mexico, make this!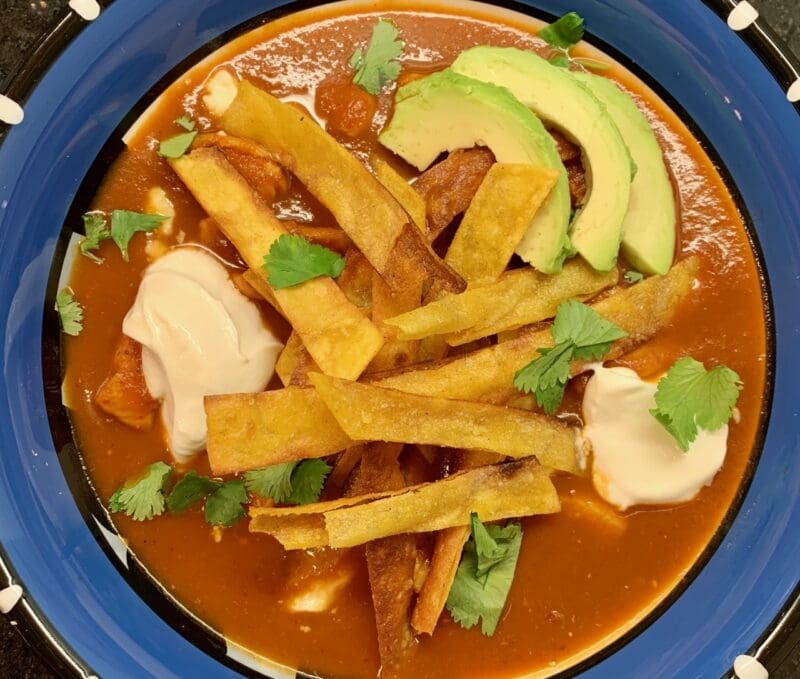 Cubed chicken breast in a ancho chili, tomato, onion, black bean and garlic broth, garnished with homemade fried tortilla strips, Mexican queso fresco and avocado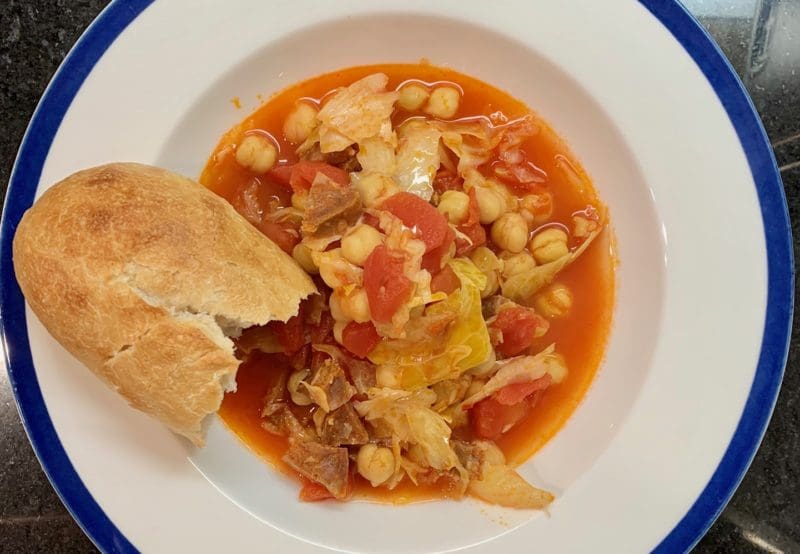 Spanish chorizo, chickpeas and cabbage in a spicy tomato broth accompanied by crusty bread for sopping up the broth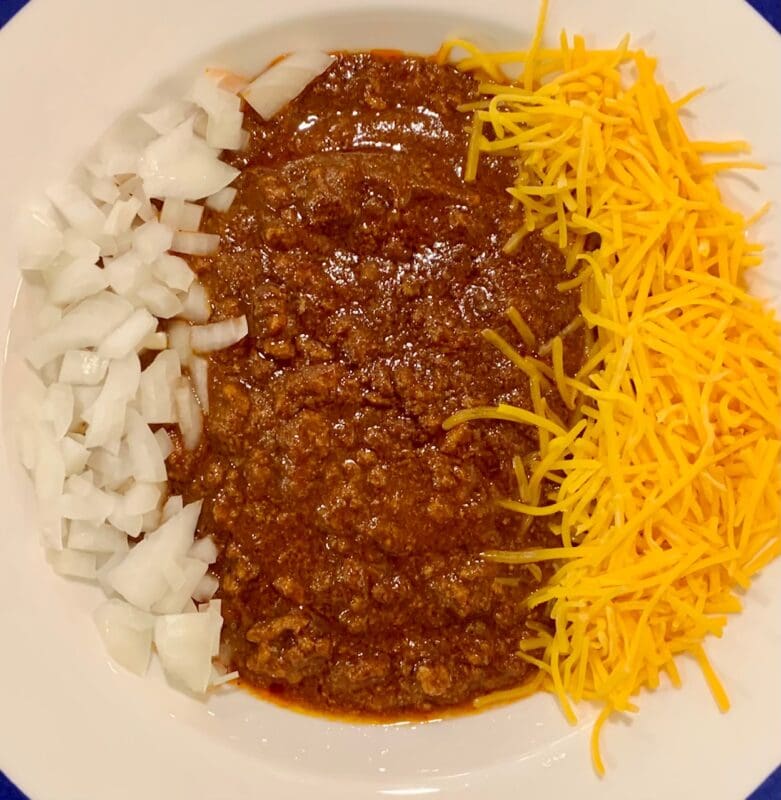 Three way with chili, onions and cheese. Add beans and thin spaghetti for five-way!
Cream of Asparagus: Creamy goodness with the king of vegetables!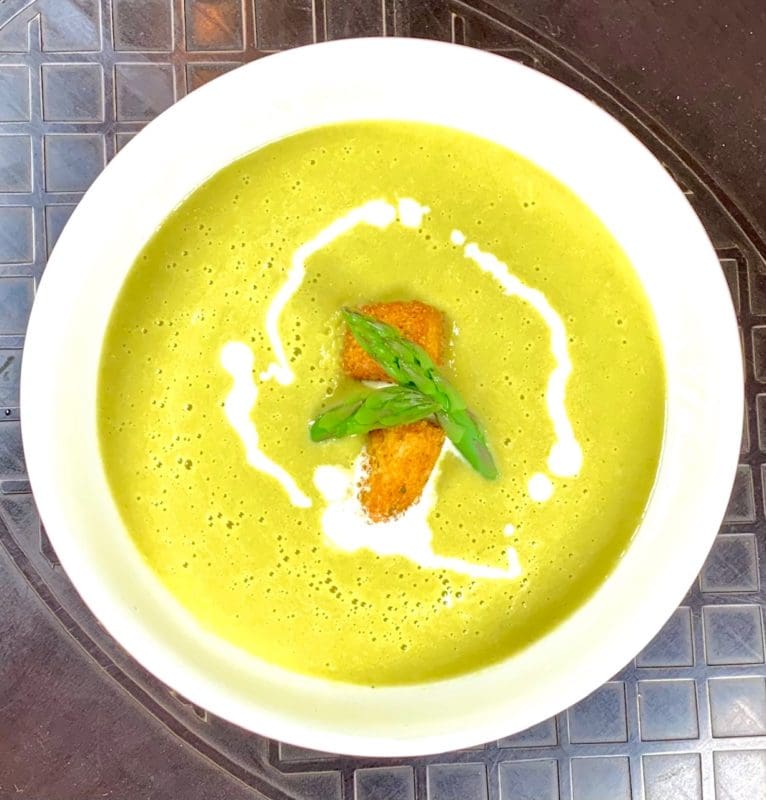 Fresh spring asparagus spears in a creamy chicken broth with onion and parmigiana-reggiano cheese garnished with asparagus tips, toasted croutons and a drizzle of heavy cream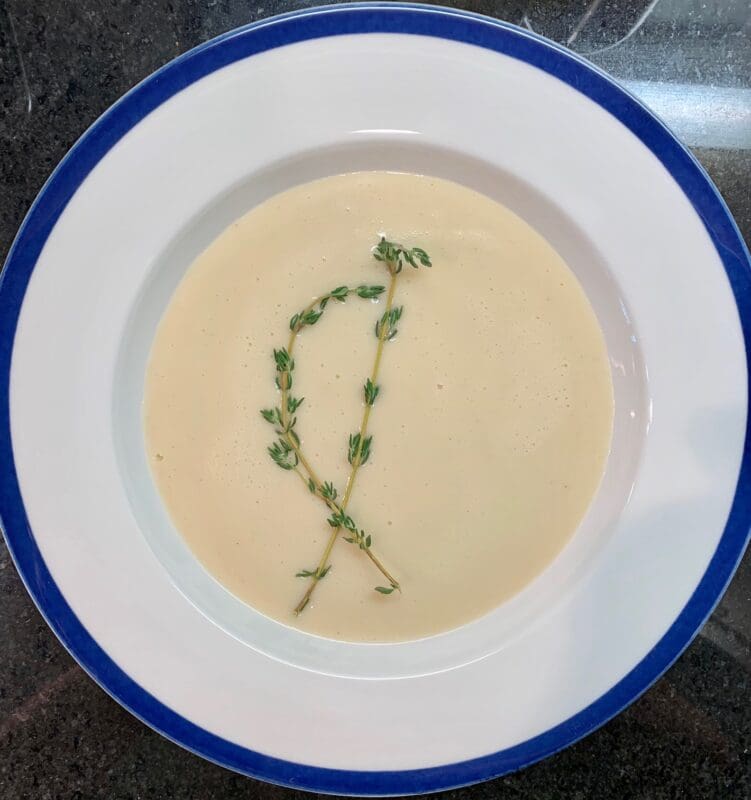 Seasoned onions and, you guessed it, lots of garlic in chicken stock garnished with fresh thyme
Creamed Poblano Chili: Inspired by James Beard award winning chef, Fernando Olea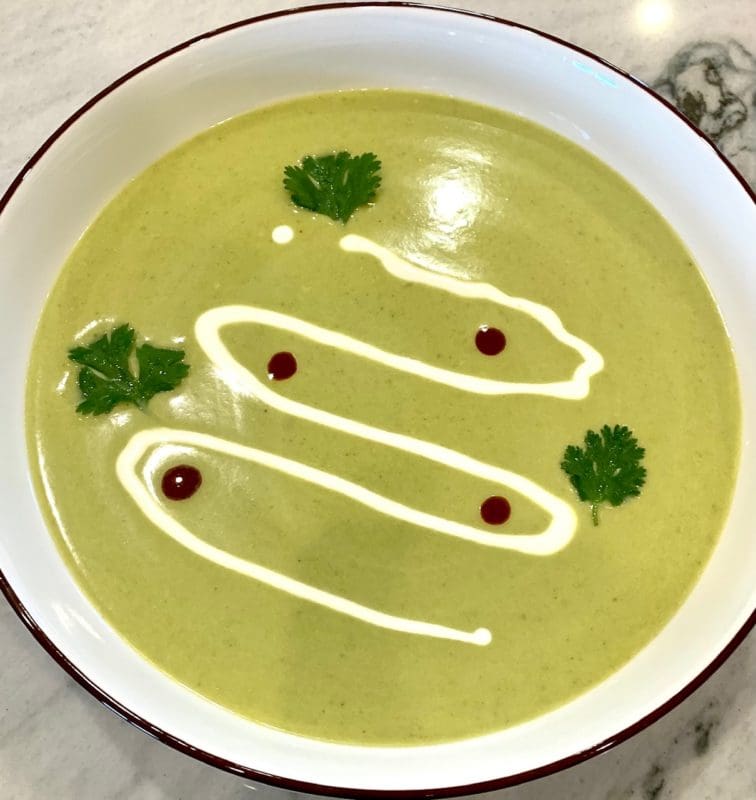 English Pea Soup: Inspired by chef Colby Garrelts in Kansas City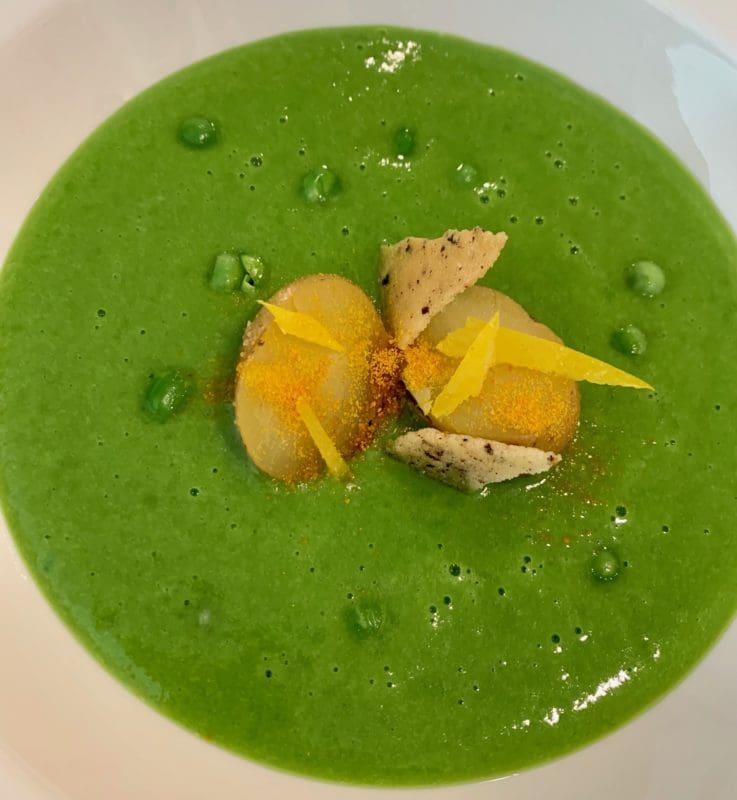 French Onion: Discover why this is "almost" Julia Child's recipe
Onions in seasoned beef stock, cognac and white wine, topped with french bread and a combination of parmigiana and swiss cheeses baked to perfection
Kentucky Burgoo: Wild game stew thick enough for a spoon to stand in!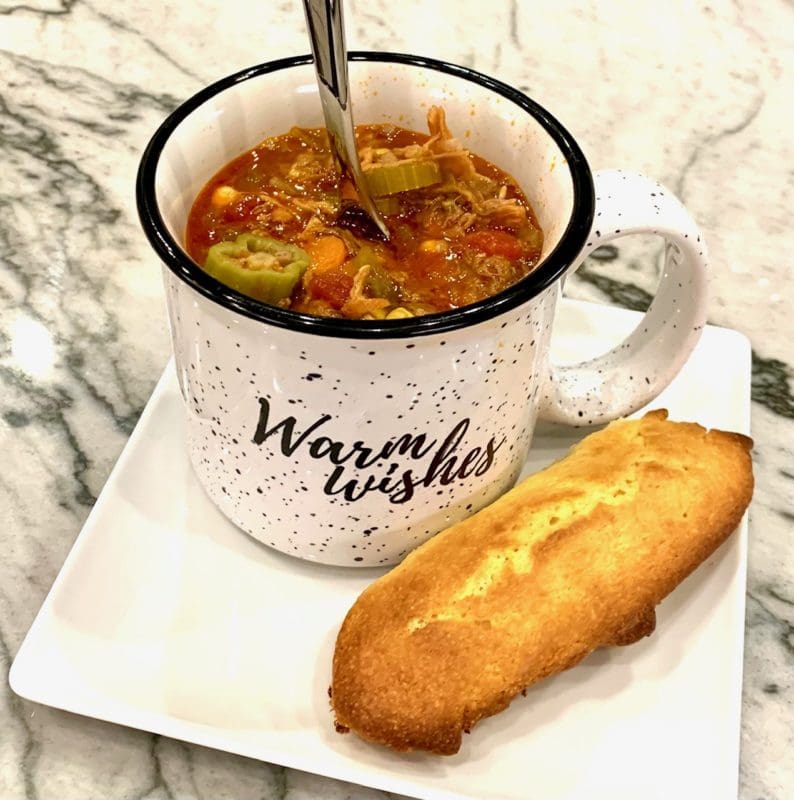 Three wild game meats or chicken, pork and beef, a plethora of vegetables and seasonings simmered down to a thick, rich stew, served with cornbread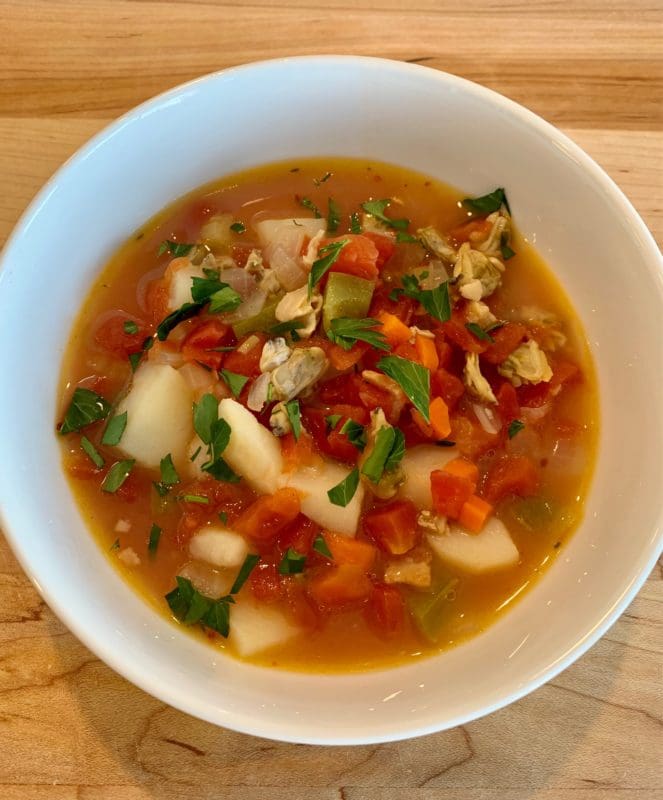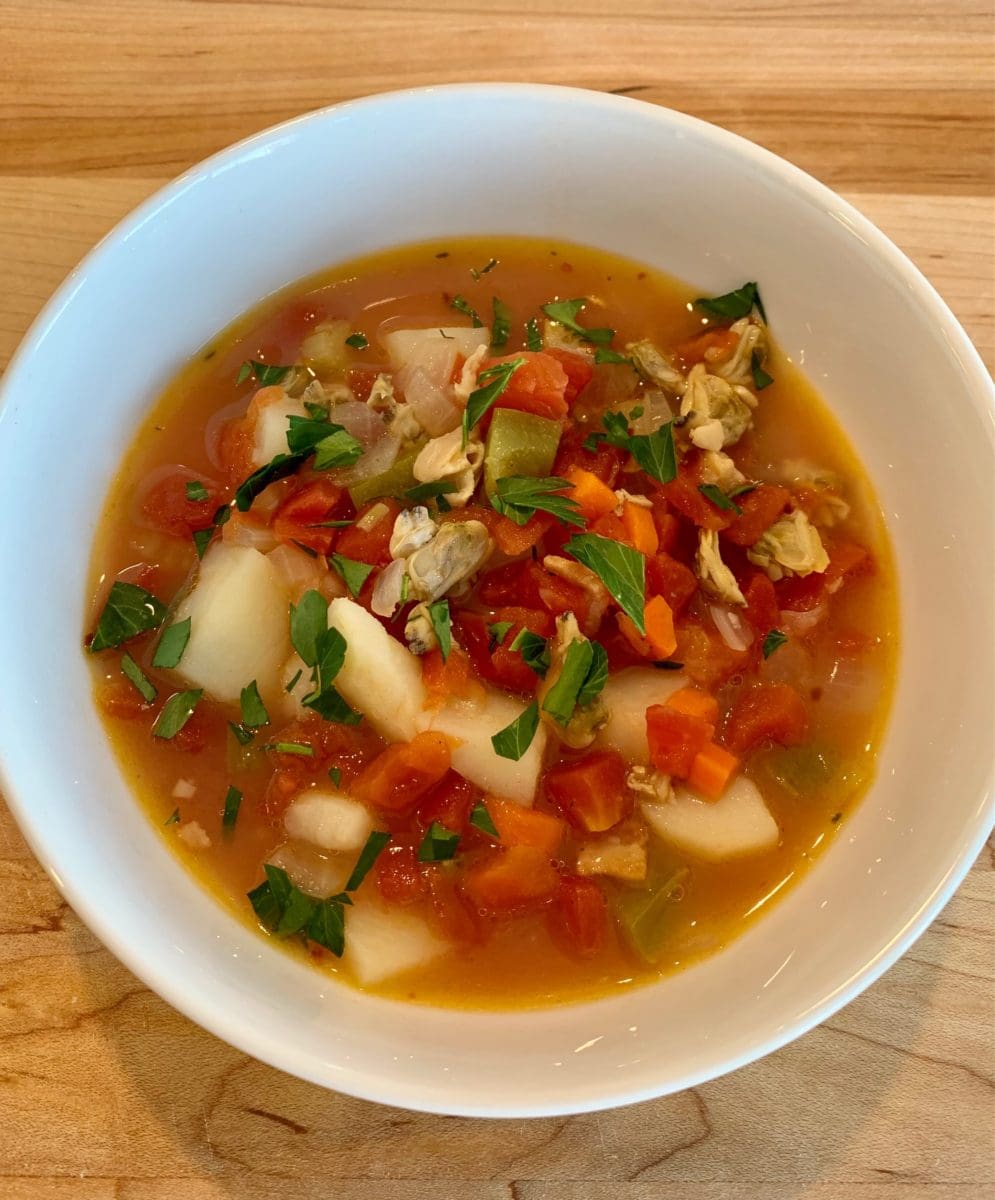 Fresh or canned clams make a wonderful chowder, much lighter than New England style for warm weather.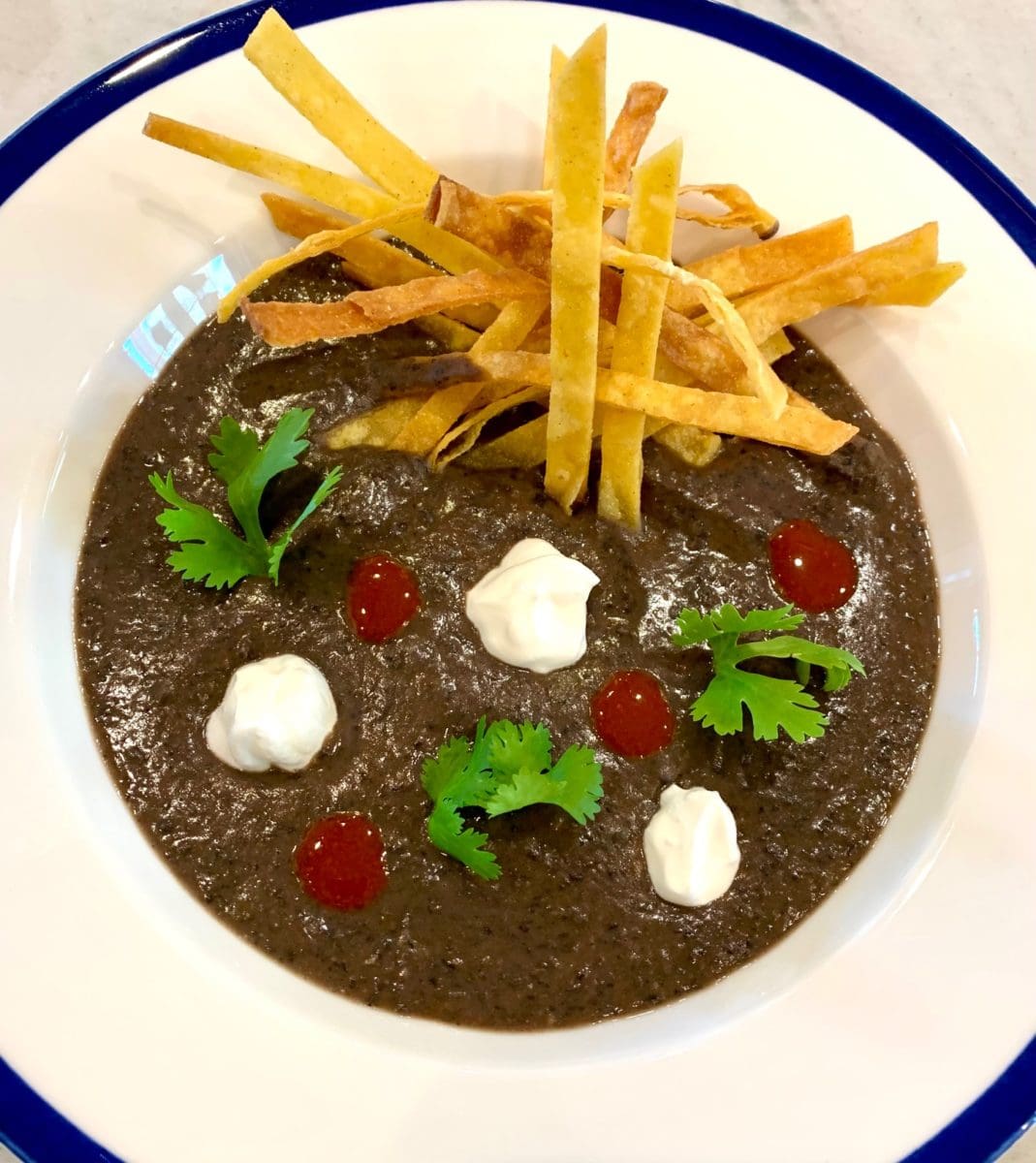 Artisanal, authentic spicy chorizo makes all the difference!
Mulligatawny: Spicy aroma will make you ravenous for the flavors!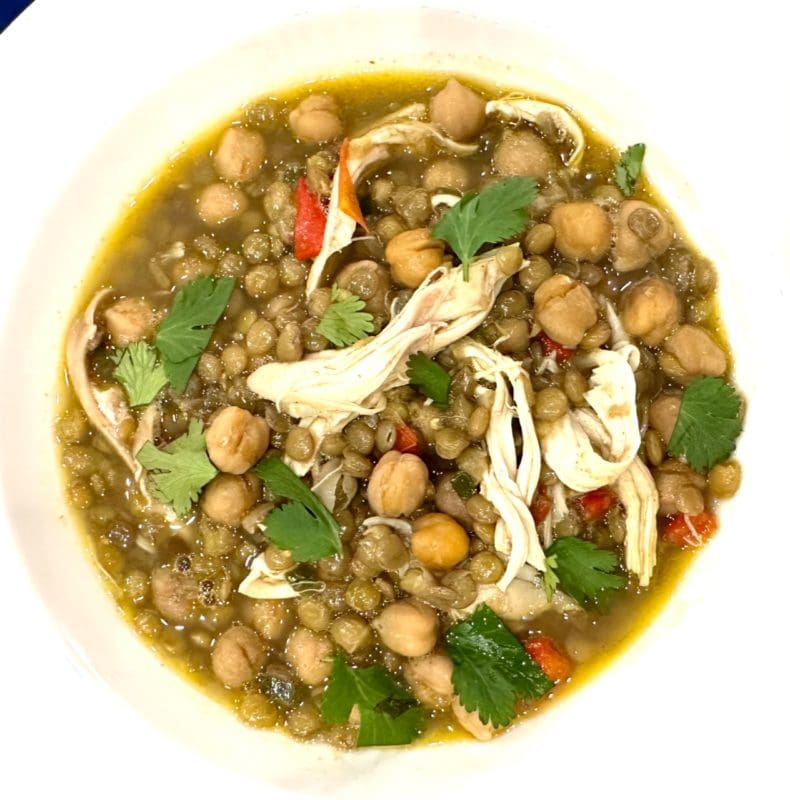 Lentils and chickpeas with pulled roasted chicken and traditional spices are a spicy treat.
Mushroom: Earthy, savory goodness in a bowl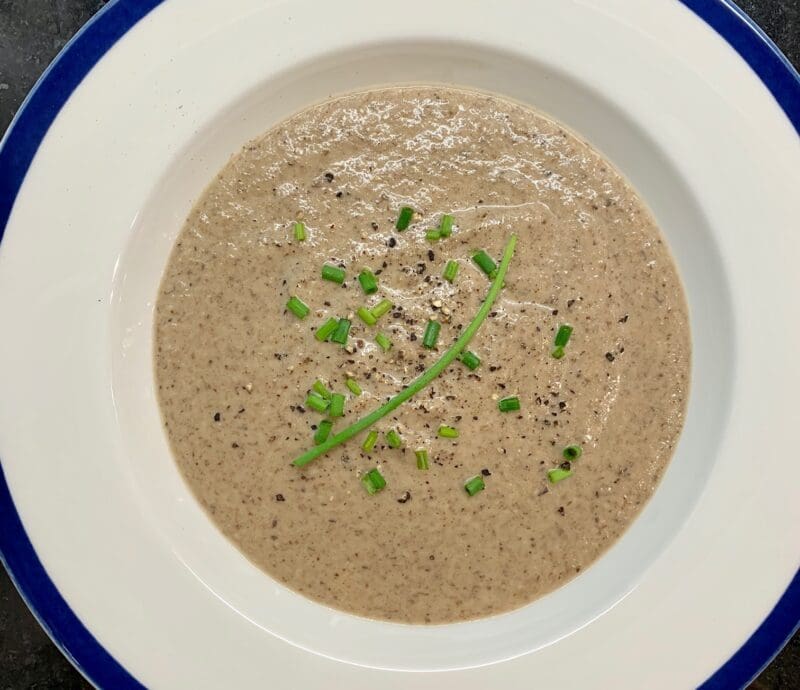 Sauteed cremini and shitaake mushrooms in chicken broth seasoned with merlot, onions, garlic and leeks garnished with freshly cracked black pepper and chives
Navy Bean: Traditional fall weather comfort food
Navy beans, onion and ham hock in a well seasoned stock lets the flavor shine. Served in the U.S. Senate dining room daily for more than a century
Red Bean: A happy ending to the pandemic bean shortage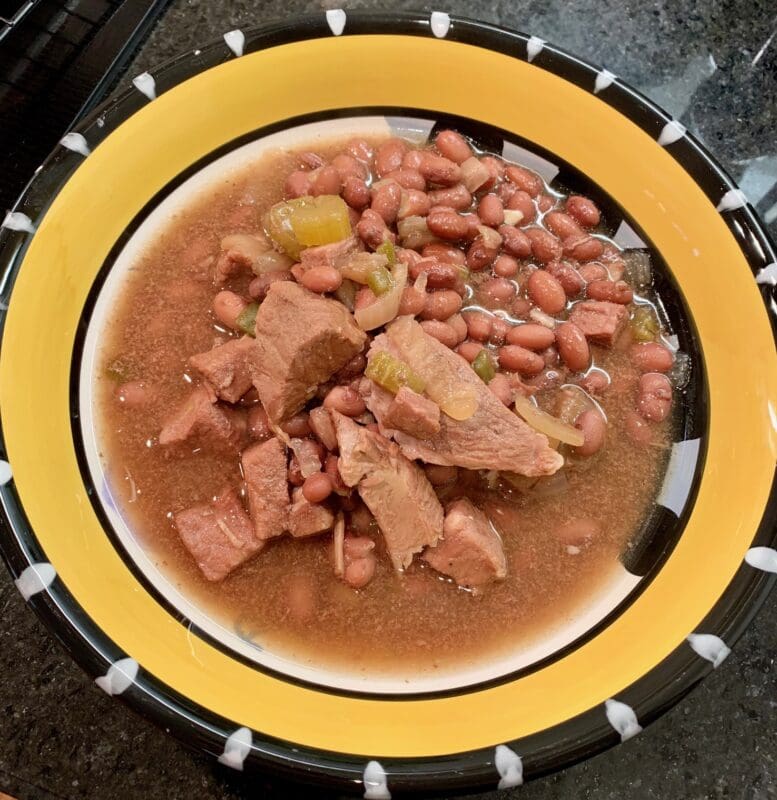 Red beans, pork shoulder, onions and creole seasoning enjoyed with a piece of skillet cornbread will warm your heart and soul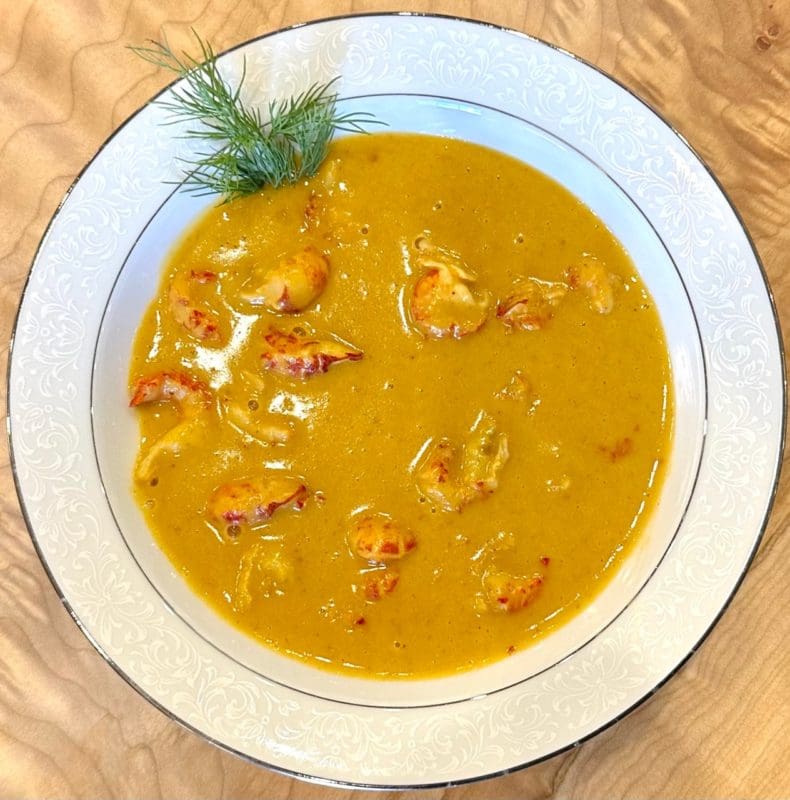 Sweet Corn Chowder: Nothing beats fresh summer corn flavor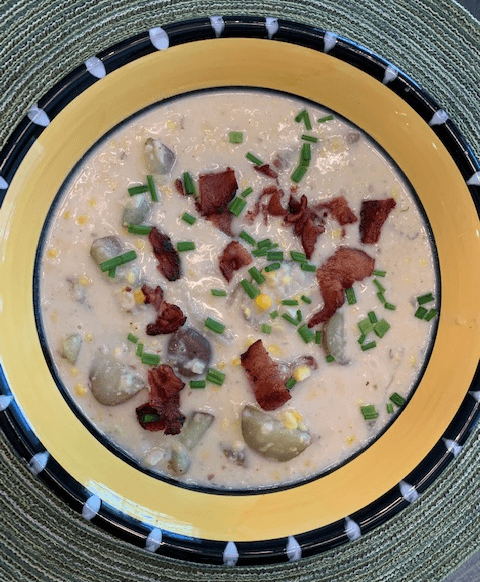 Fresh sweet summer corn, red potatoes, onion and bacon seasoned with nutmeg, paprika, white pepper and heavy cream will delight the corn lover in you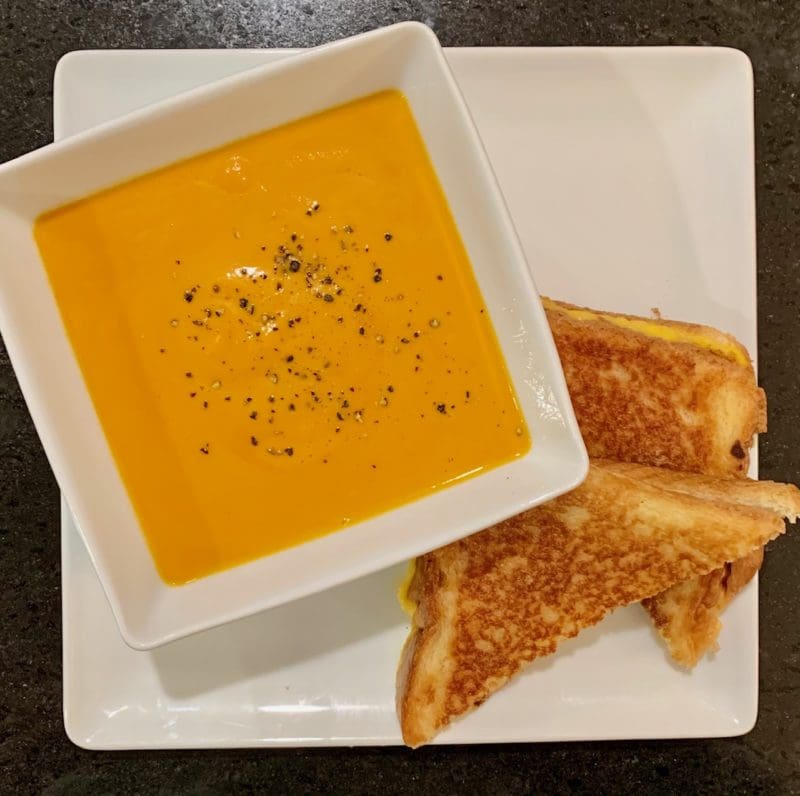 Modern bisque eschews shellfish stock in exchange for heavy cream and cream cheese with plenty of tomatoes in a combination of vegetable and chicken broth. Try this once with your grilled cheese and you'll never go back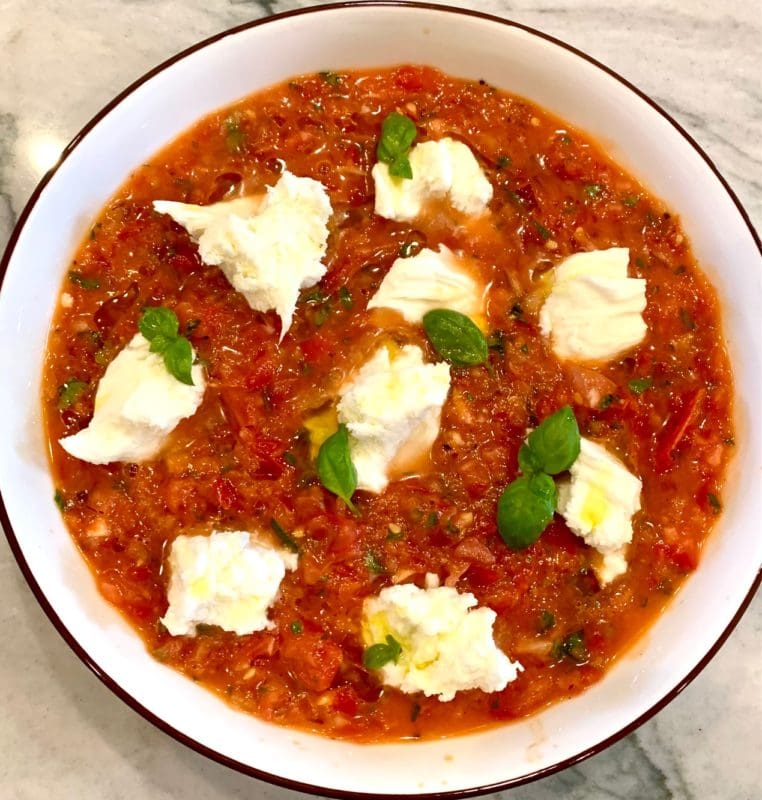 Turtle: My homage to New Orleans Creole cuisine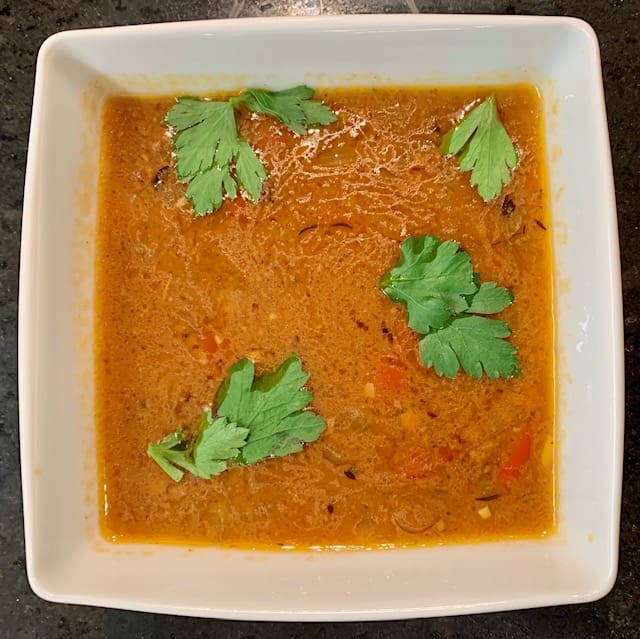 Turtle, celery, onions and bell pepper in a tomato beef stock seasoned with Crystal hot sauce and garnished with a sidecar of dry sherry and parsley
Vichyssoise: A French classic, perfect on a hot summer day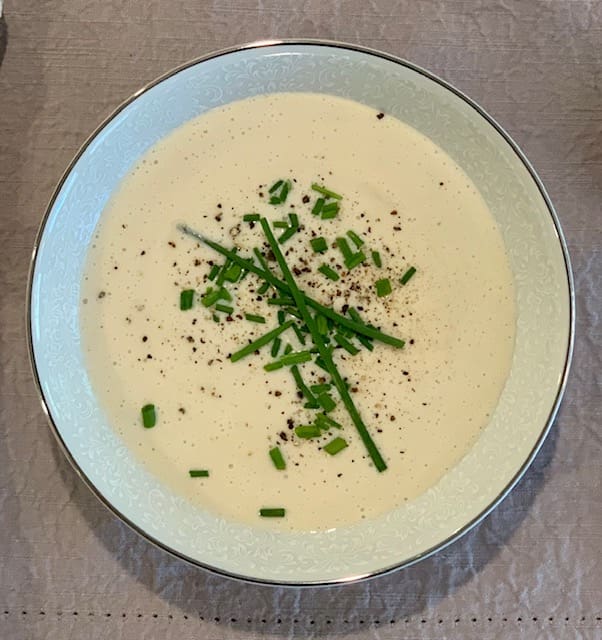 Potatoes, leeks, chicken stock and cream combine to make this silky smooth. Serve it chilled with cracked black pepper and chive garnish