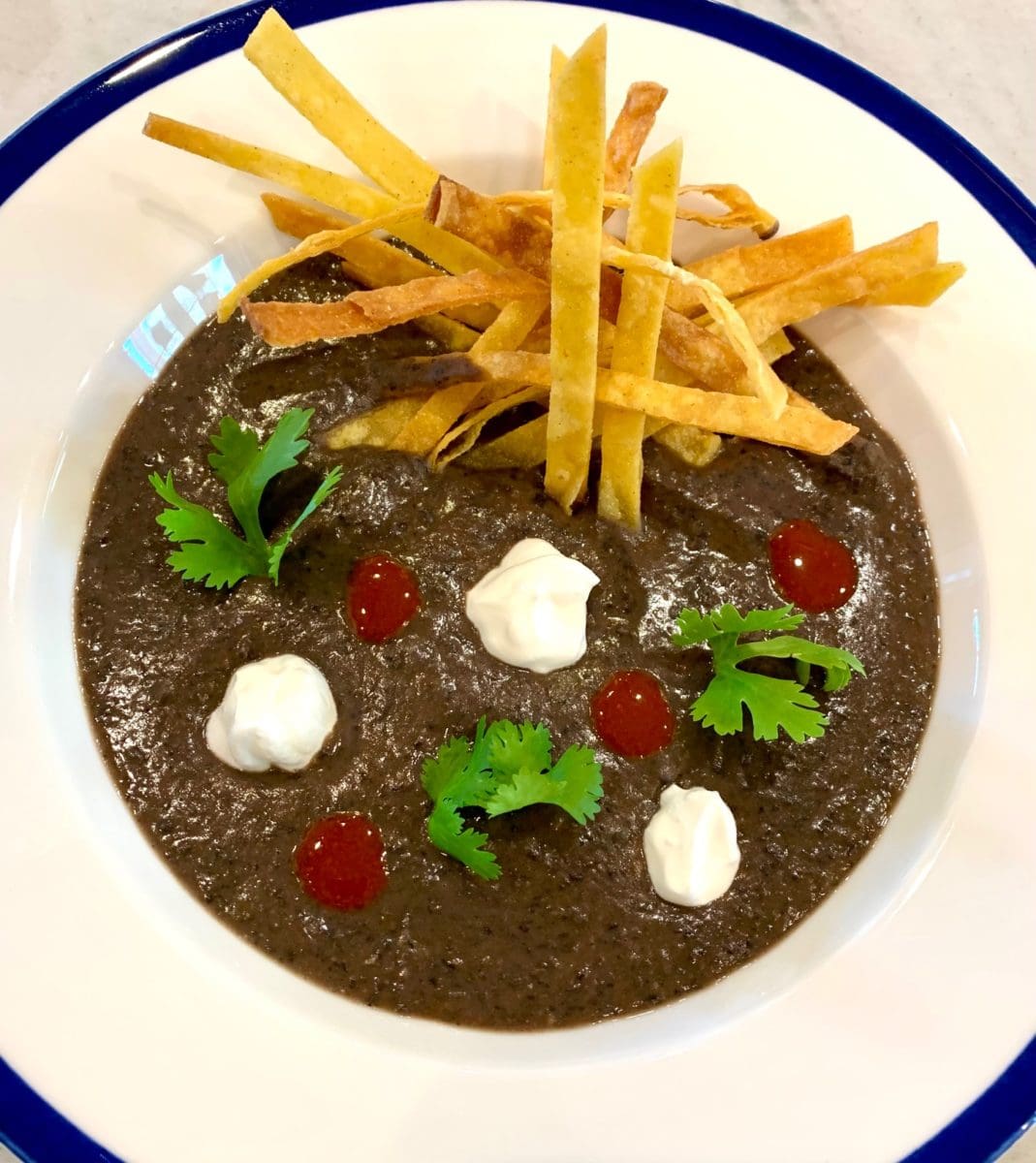 I continue to learn just how good Mexican cuisine can be, and Mexican black bean soup is another step along the journey. Is this authentic Mexican? Well, I'm just a white guy from Arkansas, so I can't claim it is, but I can say I put some effort in it. It is delicious and easy to make!
Inspiration struck when served "twin soup" at a local Mexican restaurant. It's for those too indecisive to choose one or the other. Wait, that sounds a tad harsh. It's for those that want some of both delicious options, black bean and creamed poblano pepper – like me. You can find the recipe for my poblano pepper soup here, but this is about the black bean.
Mexican Black Bean Soup
I make a Cuban black bean soup loved by the masses (family) and resisted the urge to make a Mexican style for a long time. I wondered if it would be distinctly different, but oh what a unique flavor artisinal chorizo and poblano pepper make. I am fortunate that we have a terrific local Mexican market nearby that makes chorizo in-house. It's fantastic and makes all the difference in the world.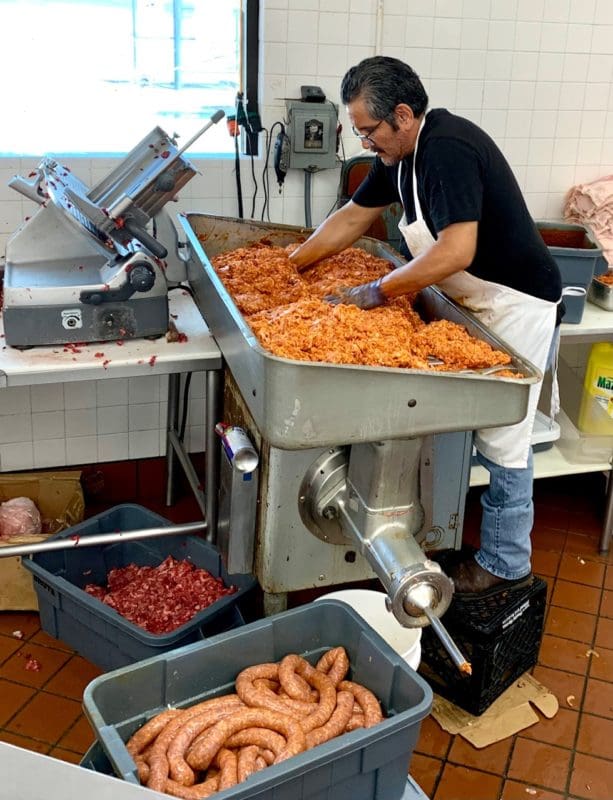 Step By Step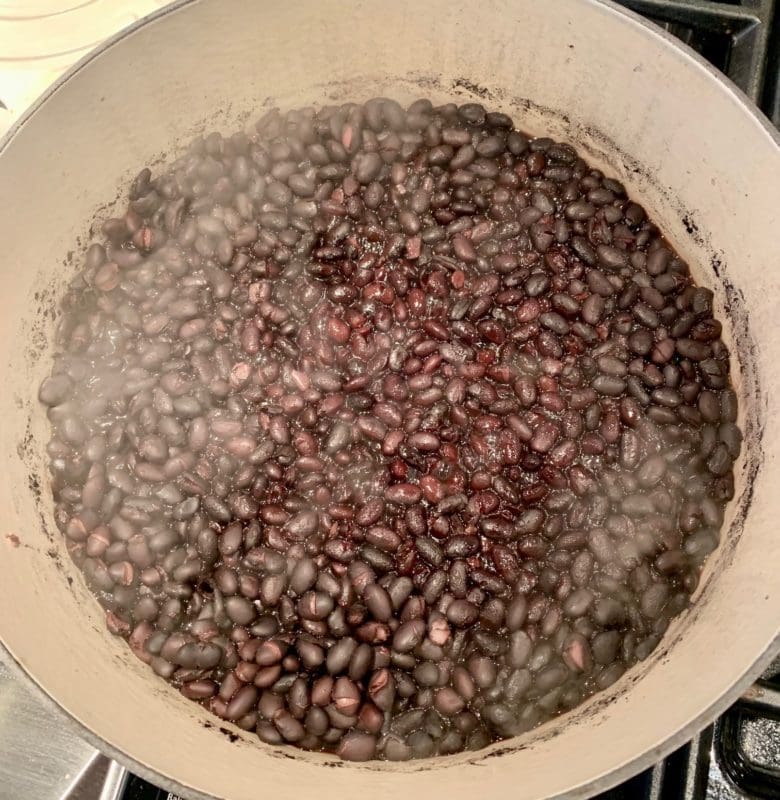 Simmer the beans about 2-1/2 hours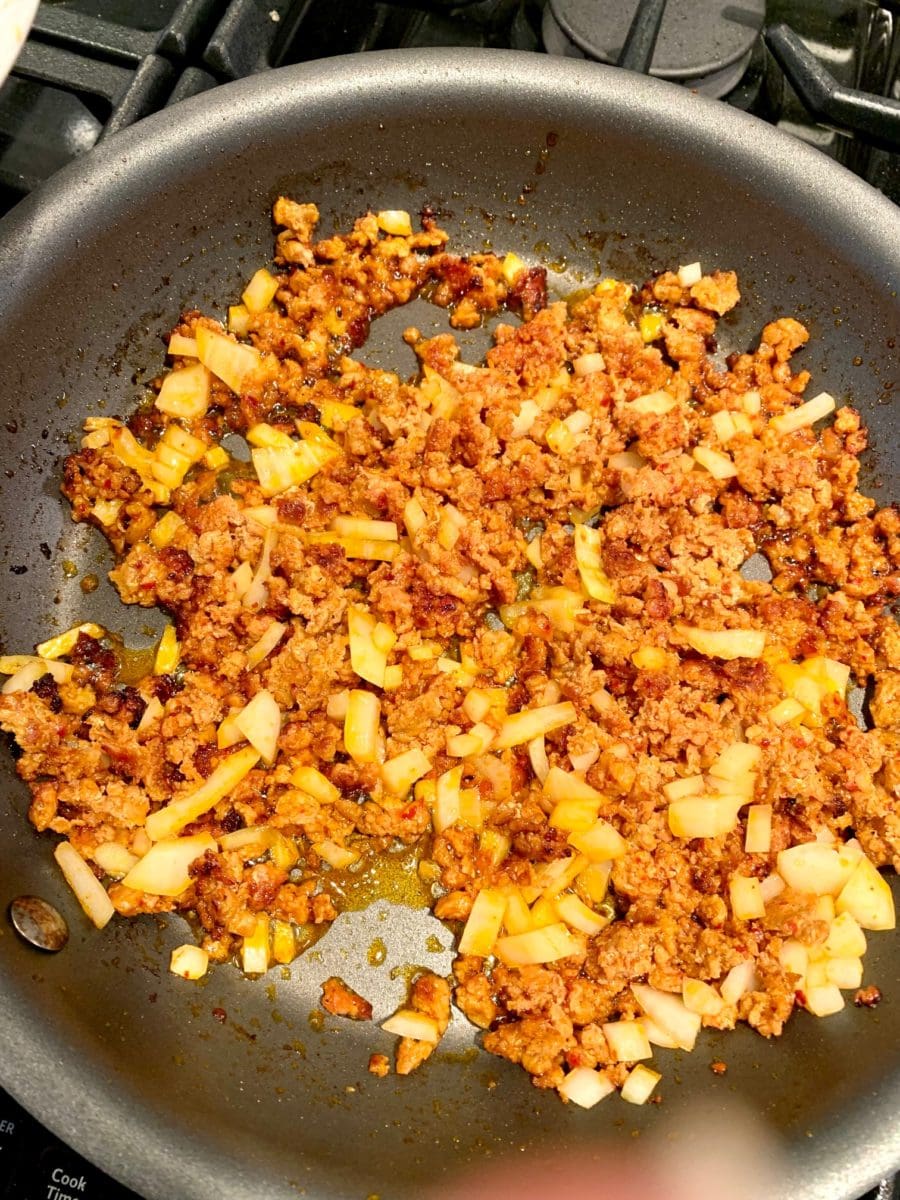 Fry the chorizo in its own fat, add the onion and cook 2-3 more minutes until they turn color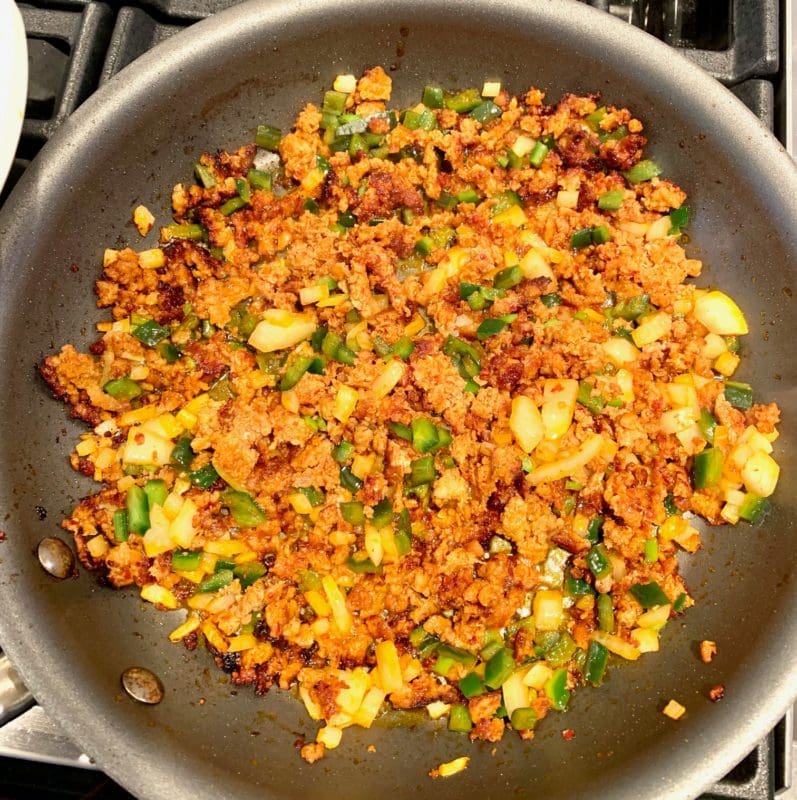 Stir in the chopped peppers and cook three more minutes
Stir in the chopped tomatoes and cook 6-8 minutes more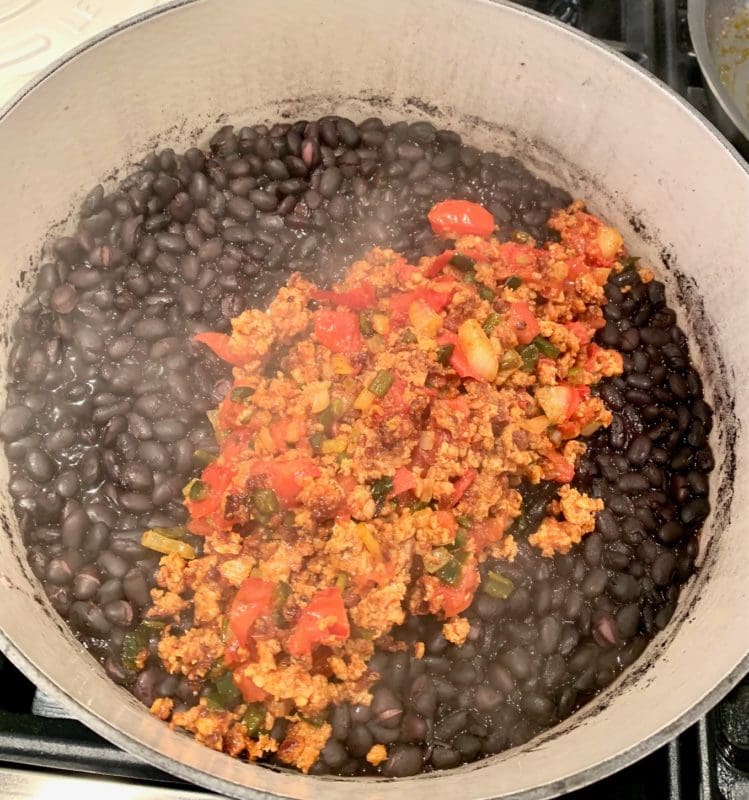 Add and stir the fried chorizo and cooked veggies into the beans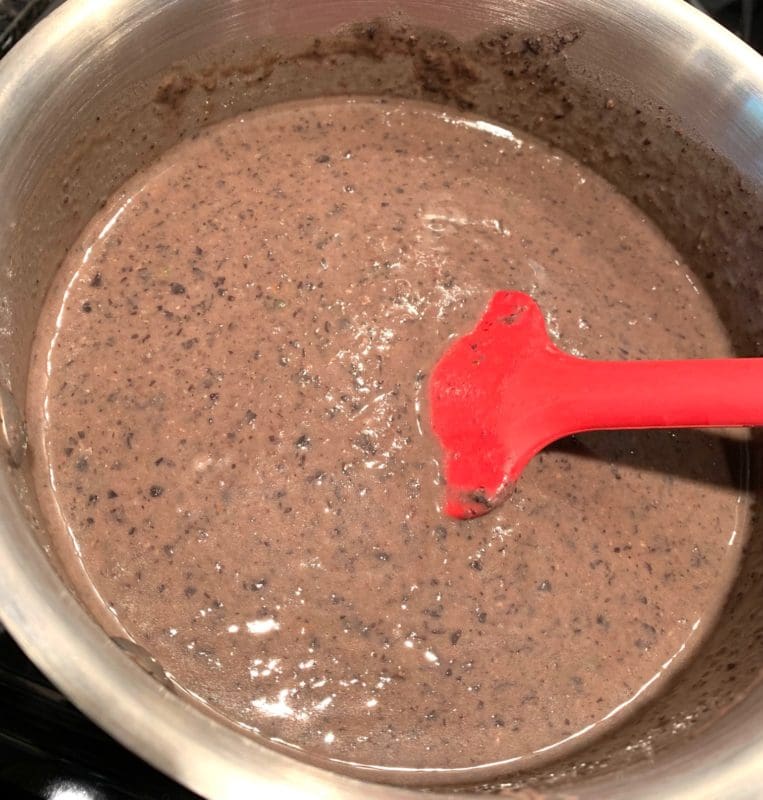 Cover with water and simmer while frying the tortilla strips, then use an immersion blender to achieve your desired consistency by adding water as necessary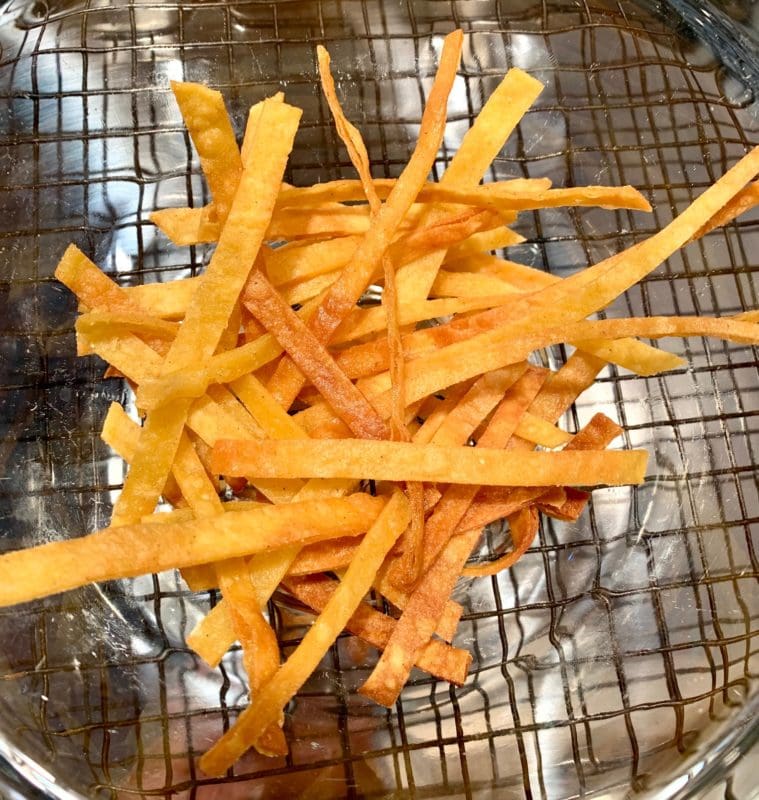 Fried tortilla strips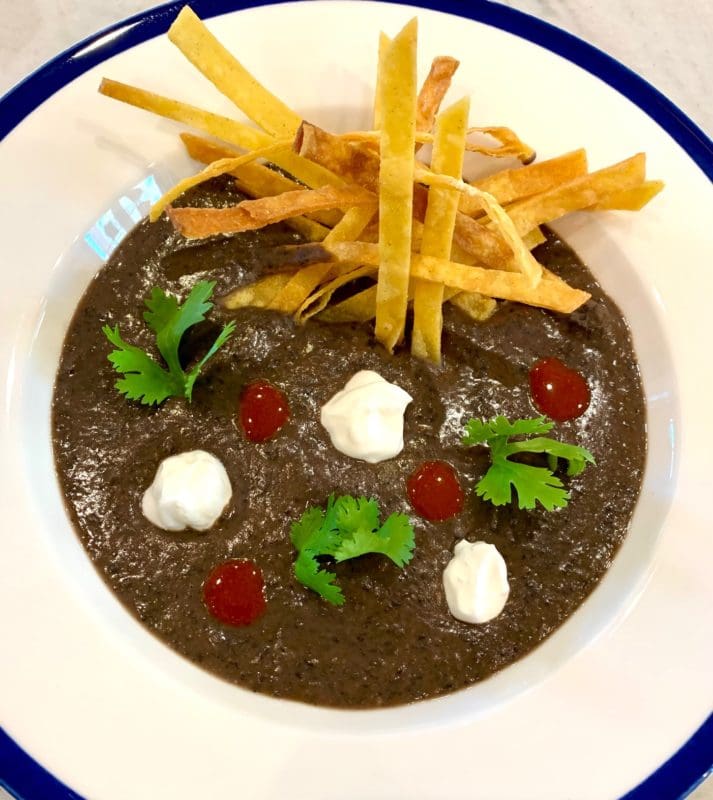 Garnish with tortilla strips, Mexican crema, cilantro and hot sauce
Print
Mexican Black Bean Soup
Black Bean Soup with Chorizo, Onion, Tomatoes and Poblano Peppers
2

lbs black beans

3/4

lb hot & spicy Mexican chorizo

1/3 cup

white onion – chopped

1

poblano pepper – de-stemmed and seeded – chopped

1

jalapeo pepper – seeded and chopped

6

roma tomatoes – seeded and chopped

1 tsp

salt
Cayenne pepper – to taste
Water

4

corn tortillas – cut into strips

1/4 cup

vegetable oil
Mexican Crema or sour cream
Hot Sauce – garnish
Cilantro leaves – garnish
Instructions
Rinse, then cover the beans with water in a large dutch oven and add the salt. Bring to a boil, then reduce to a low simmer, about 2-1/2 hours. Add water as necessary to keep the beans covered and stir occasionally.
Fry the chorizo in its own fat in a large saucepan on medium heat until cooked, about 8 minutes
Add the chopped onion and cook for 2 minutes, until it begins to soften, then stir in the chopped peppers and cook 3 more minutes, stirring occasionally to cook evenly
Stir in the chopped tomatoes and cook another 8 minutes
When the beans are soft, add the chorizo, onion, pepper, tomato mixture to them and stir. Add water if necessary to keep everything covered. Simmer on low while frying the tortilla strips
Heat the vegetable oil on medium-low heat in a skillet and fry the tortilla strips until golden brown. Remove and drain on a paper towel covered rack.
Use an immersion blender in the soup to achieve your desired consistency, adding water if necessary
Adjust the seasoning with cayenne pepper and/or salt if desired and simmer 5 more minutes
Serve and garnish with the tortilla strips, chopped cilantro, crema and hot sauce