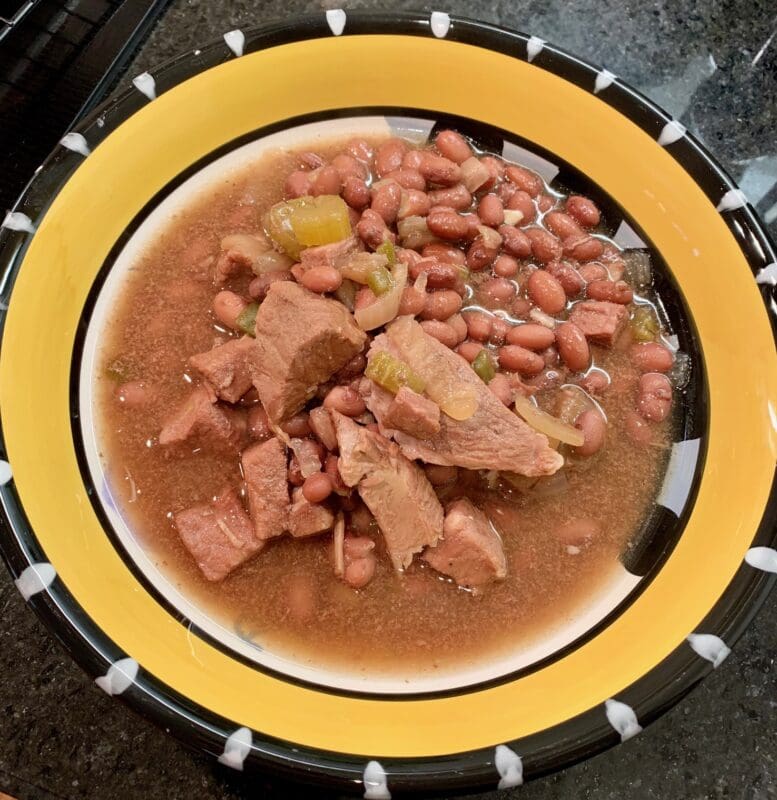 Making red bean soup while sequestered because of the 'rona virus is a bit of a challenge. In fact, making anything is a bit of a challenge due to shortages. This was supposed to be navy bean soup, but when I picked up my grocery order I found red beans. Another casualty of the grocery shortage was my ham hock, for which I received bone-in pork shoulder instead. That's O.K., it's a better cut of pork and will do just fine.
Rummaging through the fridge and vegetable bin to find things suitable for a change of plan, I did pretty well. I must admit though, if I had a red or green bell pepper I would have been very happy, so when I remake this it's at the top of the list.
The change of plan turned into a delicious soup and using the slow cooker made the process a piece of cake. It's amazing by itself and the cornbread puts it over the top.
Let's Make Some Red Bean Soup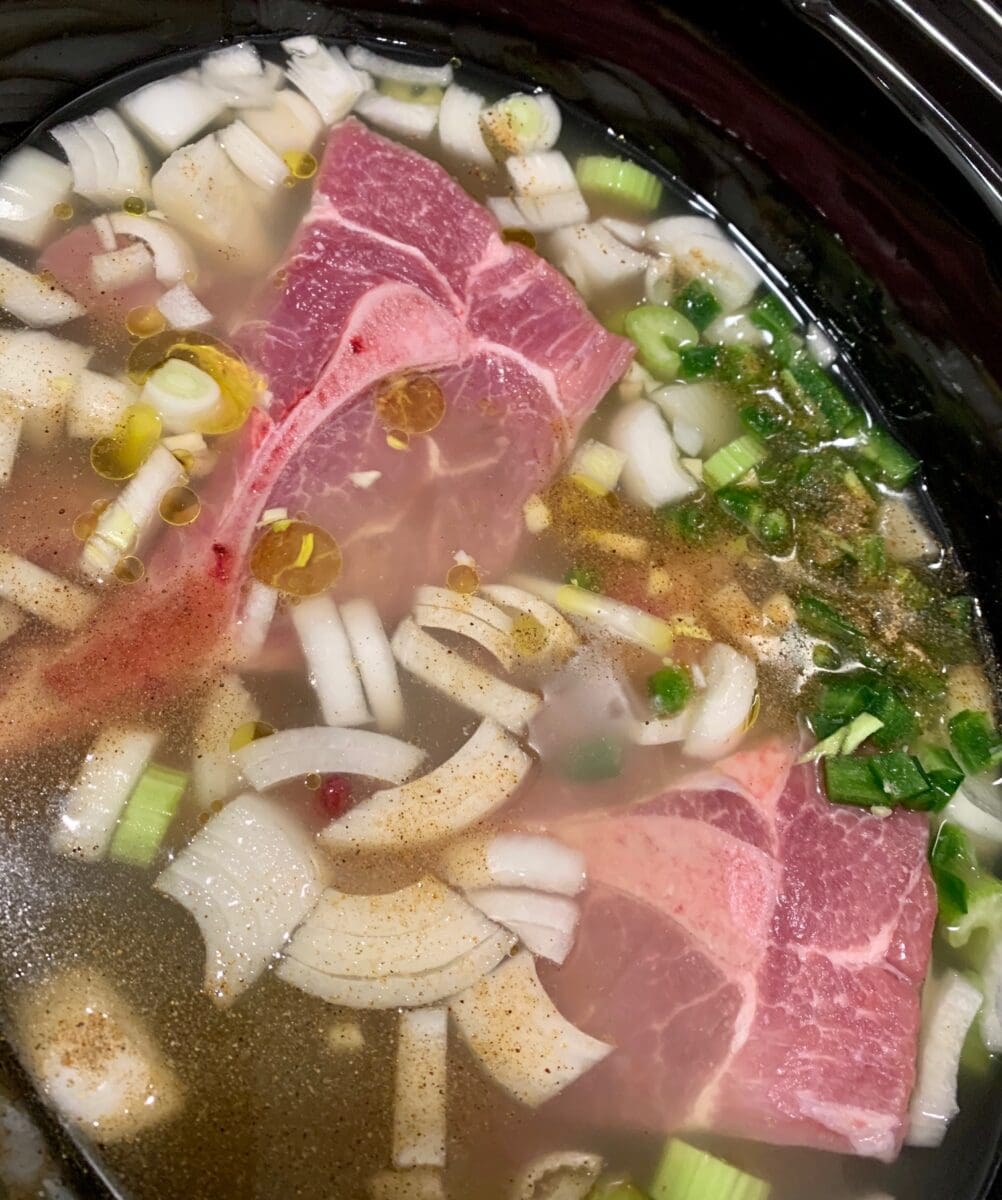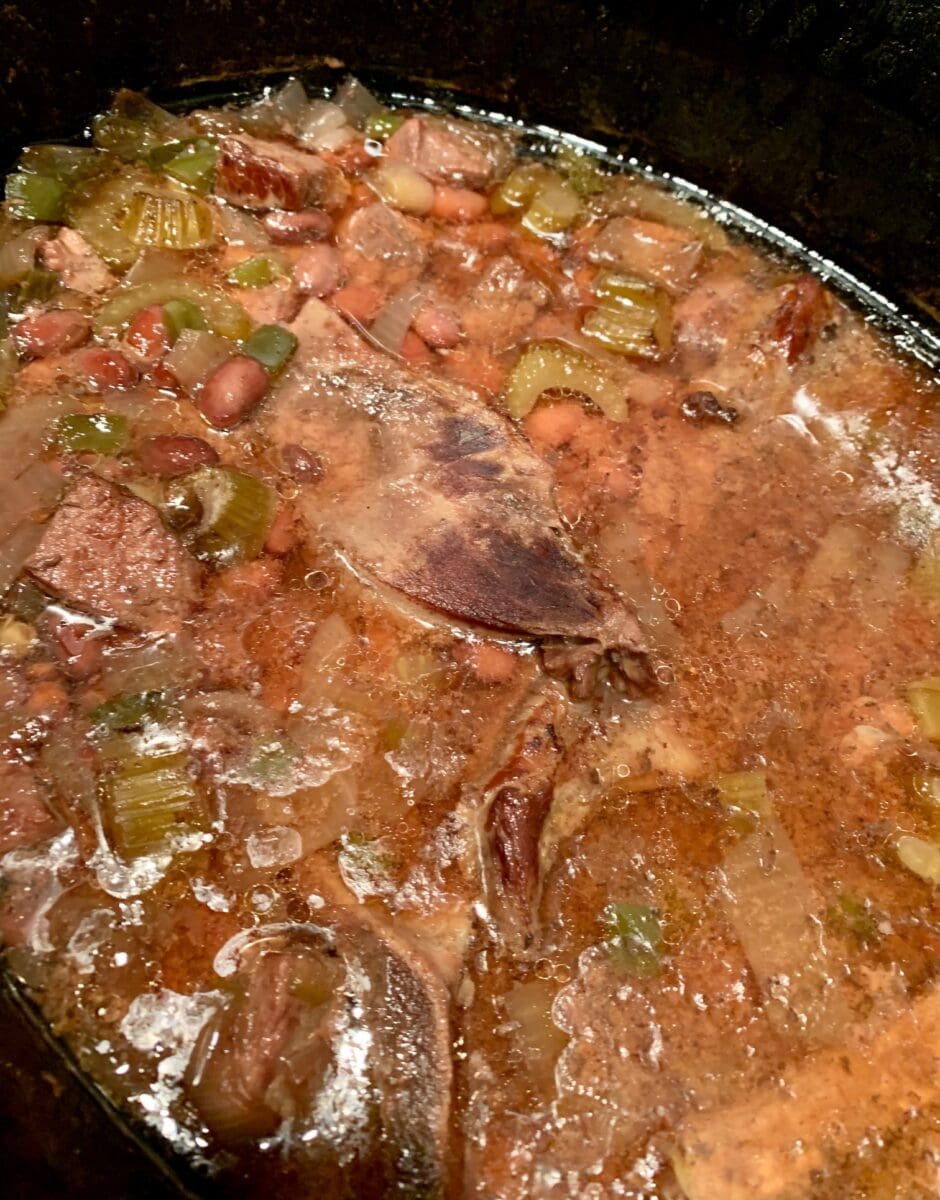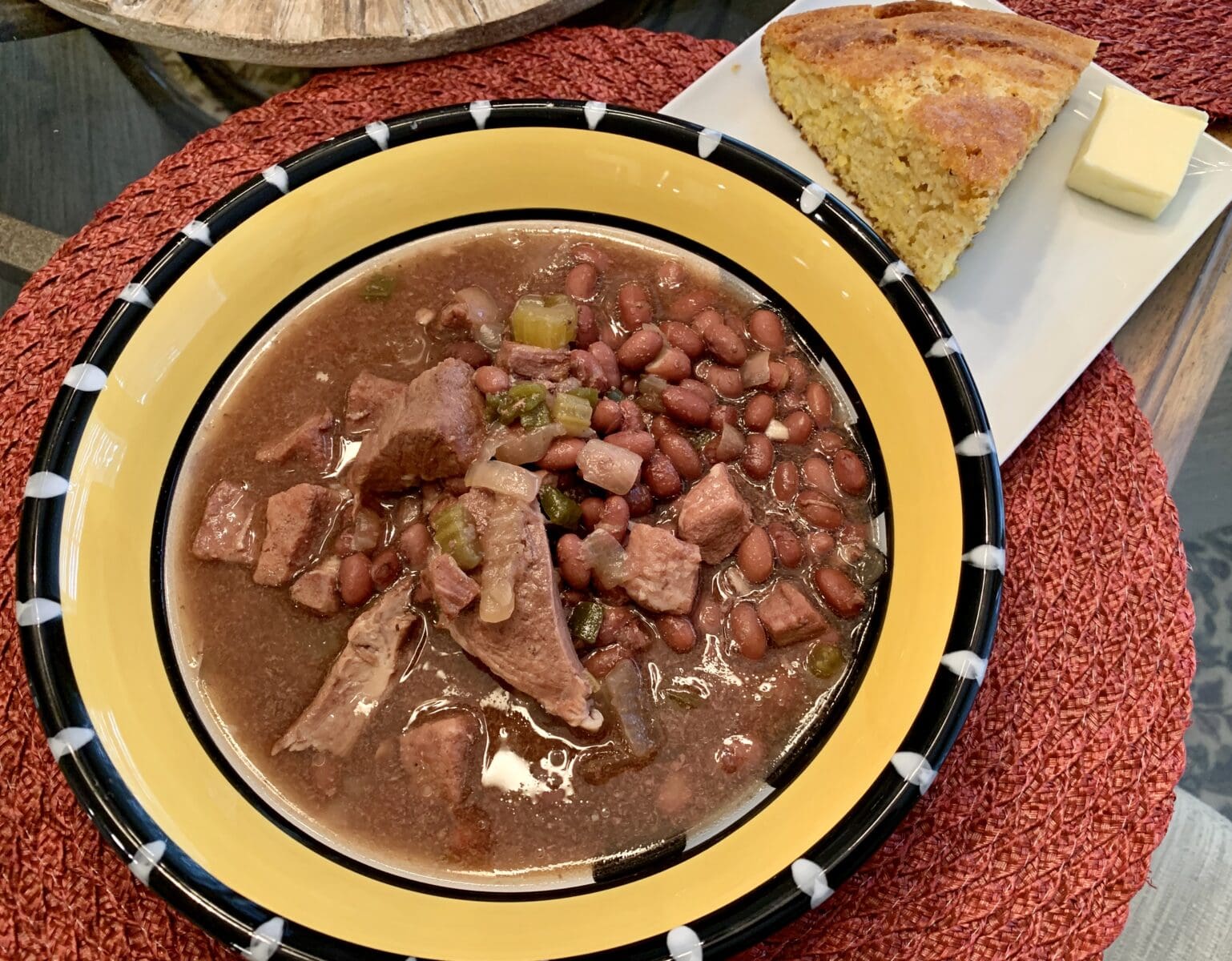 And just one more thing…
As the old adage goes, when life gives you red beans, make red bean soup.
Print
Red Bean Soup
Red bean soup with pork shoulder
16 oz

dry red beans

1

–

1/2

lb bone-in pork shoulder (or ham hock)

1

large yellow onion – roughly chopped

3

celery ribs, roughly chopped

1

jalapeno – seeded and diced

2 qt

chicken stock

1/2 tsp

tony chacheres creole seasonong

2

bay leaves

1 tsp

worchestershire sauce

1

TBL olive oil

2

cloves garlic – minced

1 tsp

salt
Skillet Cornbread – get the recipe HERE
Instructions
Prep the veggies and cube the pork shoulder
Combine all the ingredients in a slow cookerand cook for 6 hours on high or 8 hours on low until the beans are tender
Taste after 4 hours, remove the bay leaves and adjust seasoning if necessary
Serve immediately or cool, refrigerate, then reheat and serve the next day
Serve with skillet cornbread