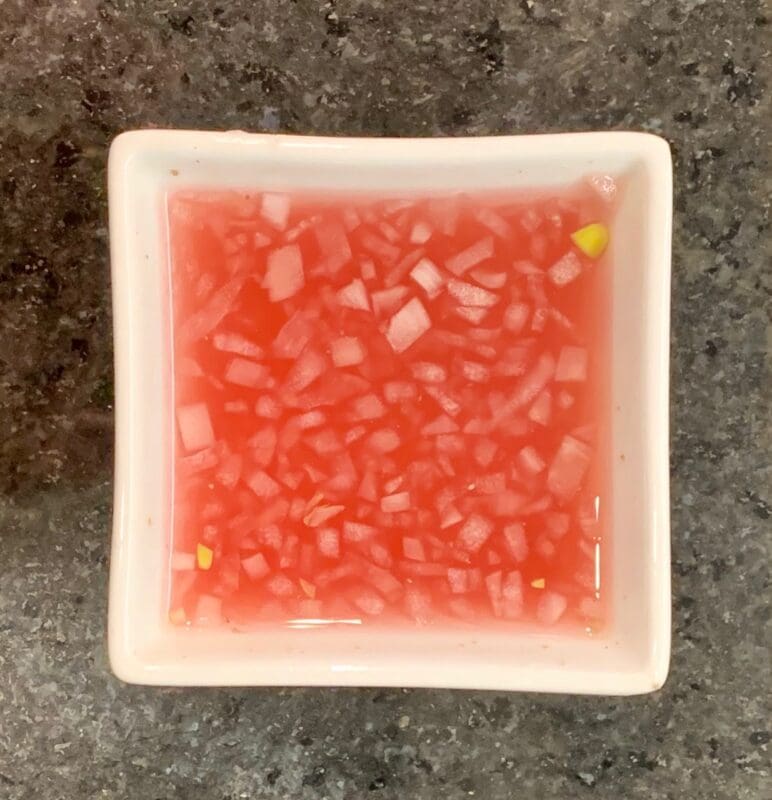 Try oyster mignonette if you want something with a more delicate flavor than cocktail sauce. The classic recipe is red wine vinegar, shallots and black pepper which many refer to as the "mother sauce". That's because you can add, subtract or modify the ingredients with your own creative ideas.
Below are freshly shucked blue point oysters, perfect with mignonette!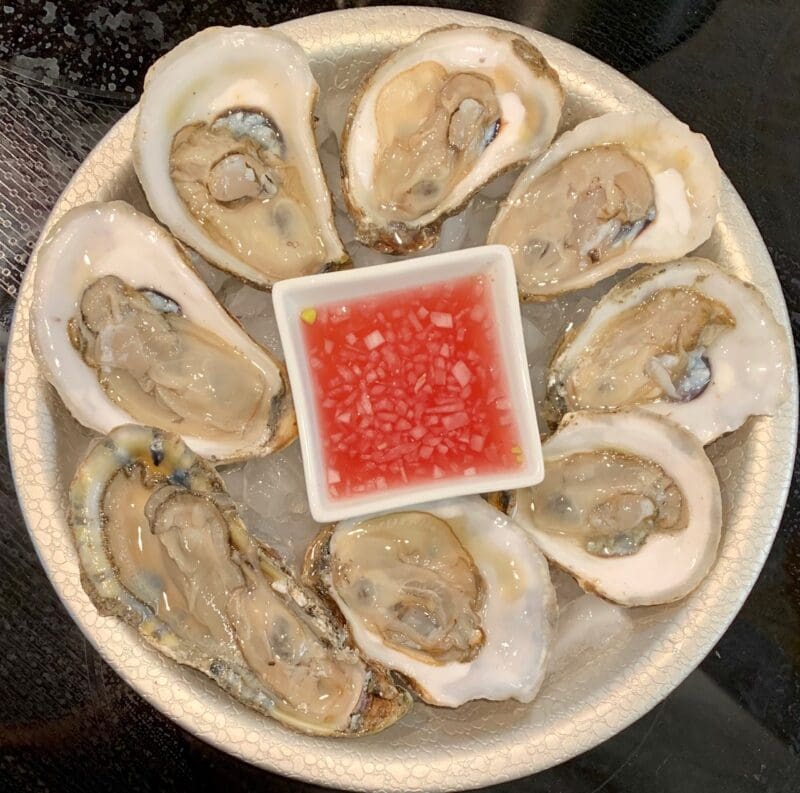 Pea Crabs!
While shucking, I was startled to find something extra and it wasn't a pearl. There were pea-sized crabs tucked inside two of the oysters. Technically they're parasites that feed off the same plankton that nourish the oyster. I had never seen one before, but the NYC Oyster Bar claims to find as many as 1,000 on a busy day. Their shuckers are trained to remove them and that explains why they were a mystery because all restaurants do the same. If you are wondering, mine were quite tasty, like any crab, with a slightly sweet and briny flavor!
Some people believe finding a pea crab in their oyster brings good luck. I found two. Time to buy that lottery ticket!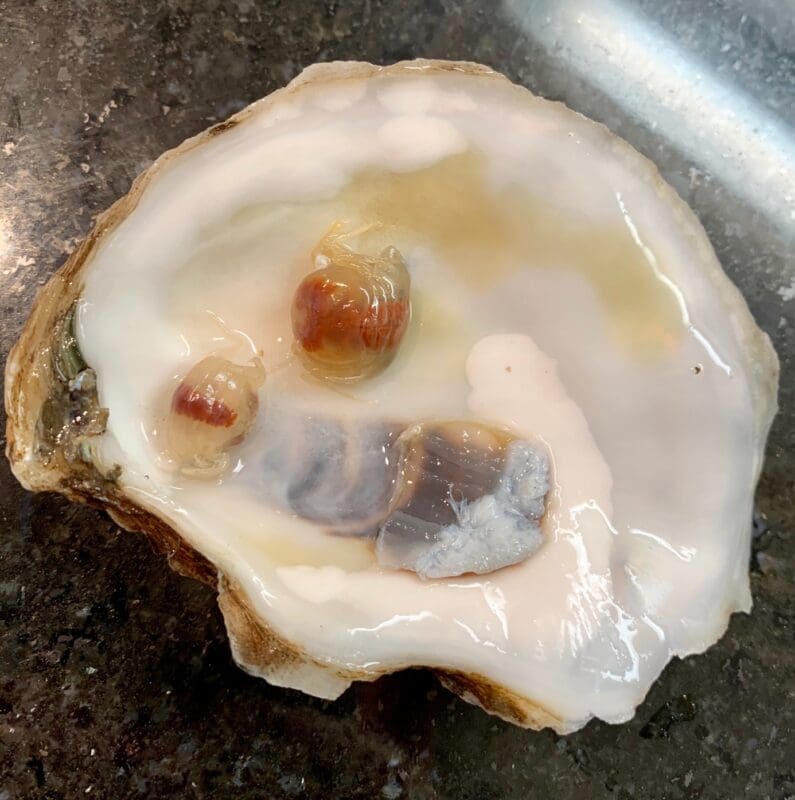 Print
Oyster Mignonette Sauce
Oyster Mignonette with Red Wine Vinegar, Tarragon Vinegar, Shallot and White Pepper
Author:
Yield:

1/2 cup

1

x
1/4 cup

red wine vinegar

1/4 cup

tarragon vinegar

4

TBL  minced shallot

1/4 tsp

sea salt

1/4 tsp

fresh, coarsely ground white pepper
Instructions
Mince the shallot
Combine all the ingredients in a small bowl
Cover, shake well and refrigerate overnight
Serve with fresh shucked oysters!