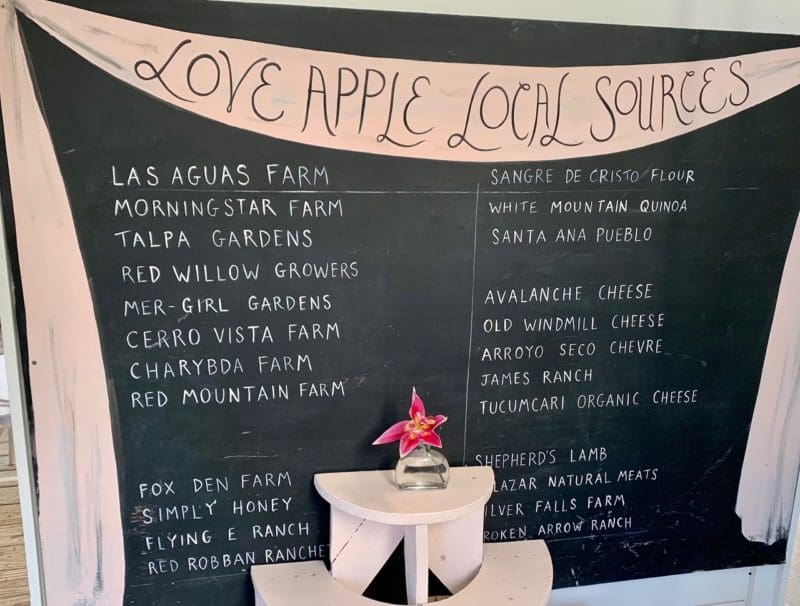 The Love Apple is a precious gem located in the high desert of New Mexico and pride themselves on regional, organic home cooking. It's located in the re-purposed Placitas Catholic Chapel, built circa 1800 and used for worship services for one hundred years.
Their name is an affectionate reference to a tomato and here it's organic and home grown. Proprietress Jennifer Hart and chef Andrea Meyer create daily menus based upon seasonal availability. Scratch recipes of hormone-free, grass fed beef, lamb and bison with organic produce from local farmers delight both eye and palate.
I entered with some anxiety from many disappointing dining experience at restaurants loudly proclaiming farm to table street cred.  It's the rare case where the food matches the hype and I want to be clear about one thing. This is one of the few where conviction, creativity and flavor fulfilled my expectations.
Here you can enjoy a romantic dinner with candlelit tables and excellent service. Our table for the evening rested at the foot of the altar with a beautiful view of the apse and nave. It reminds me of the ideals sought in our hippie-ish days in the 60's and 70's. It's casual fine dining, though they won't turn away someone in a suit and tie or formal dress.
Their commitment to principle extends to method of payment. Be aware that the Love Apple only accepts cash and personal checks. No credit cards or bitcoin allowed. Trusting you to make good on that paper chit demonstrates their faith in fellow man.
Our Love Apple – Taos, New Mexico Dinner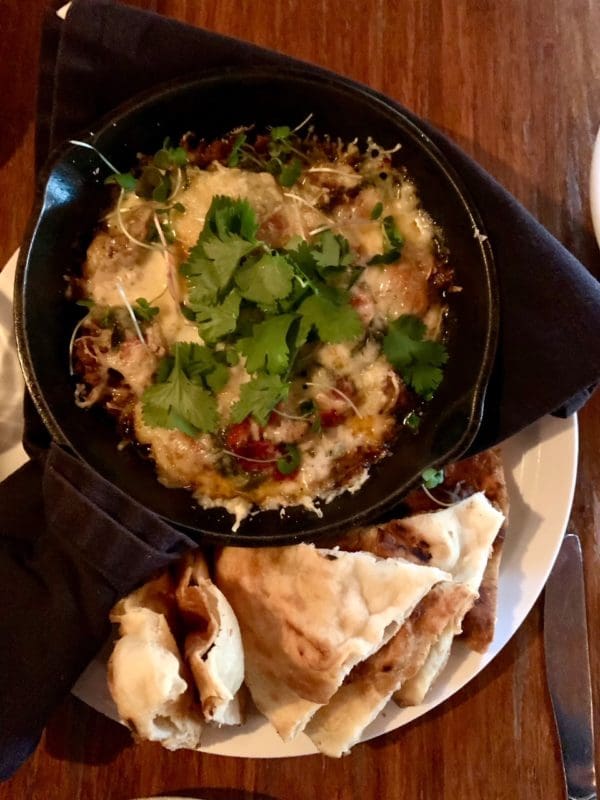 New Mexican Skillet Queso
Salazar sausage with taleggio and fontina cheese, smoked green chilis and Navajo flat bread

House Made Potato Gnocchi
Pan fried with sweet carrot butter sauce, house made ricotta and lemon zest

Baked Tamale and Oaxacan Style Mole
Local greens and sweet corn, finished with a fried egg and creme fraiche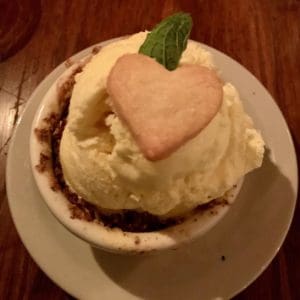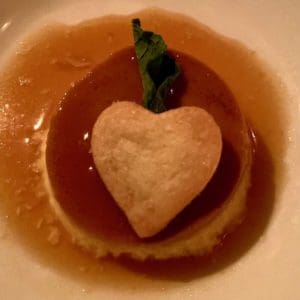 Apple Crisp with Vanilla Ice Cream and Hazelnut Flan with Shortbread Heart
Love Apple Links
Visit their website and seasonal menu HERE.