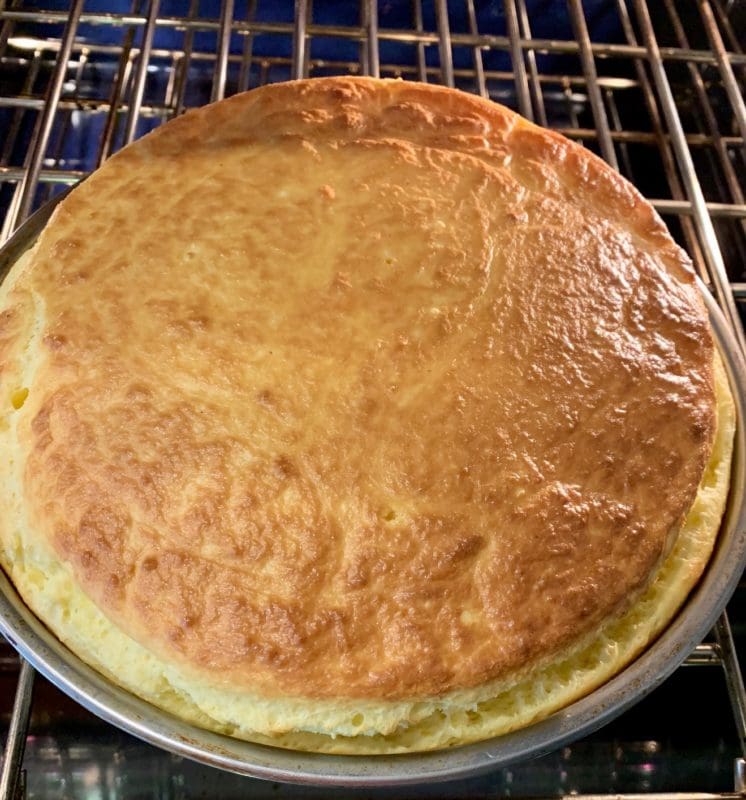 Kentucky spoonbread is undeniably cornbread, but a delightfully different style. Some say it resembles a custard or pudding and others a souffle, with the difference being preparation. Historians believe it has Native American roots and it's popular in the southern United States.
The Boone Tavern and Berea, Kentucky carry the torch for spoonbread. Built in 1909 and named for Daniel Boone, it's served spoonbread for as long as I can remember.
The Spoonbread Festival
With more than 60,000 visitors over a three day span each September, the festival is a major tourist attraction. There are balloon races, fun runs, corn-hole tournaments, car and dog shows, but the feature event is the spoonbread eating contest.
The Boone Tavern Recipe
Their executive chef shows us their easy to make recipe in this video and I have converted it to home-made proportions. He forgets to mention sugar in the recipe, but I add some to replicate the taste I remember dining there. You can make a dense version or a light fluffy one that depends on how long and how hard you beat the batter.
Spoonbread – Step By Step
Whisking scalded milk with corn meal makes the "sludge"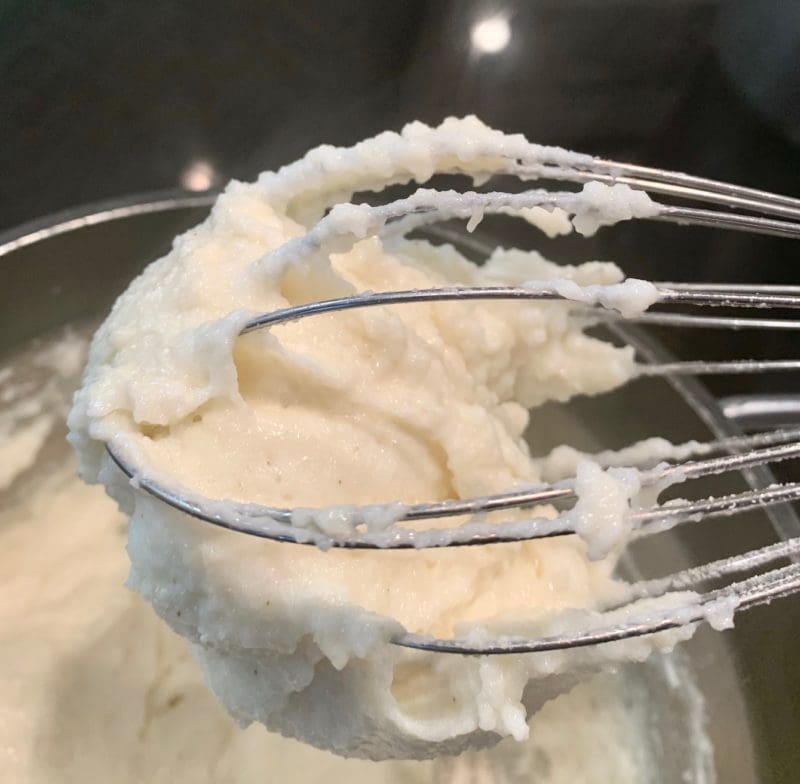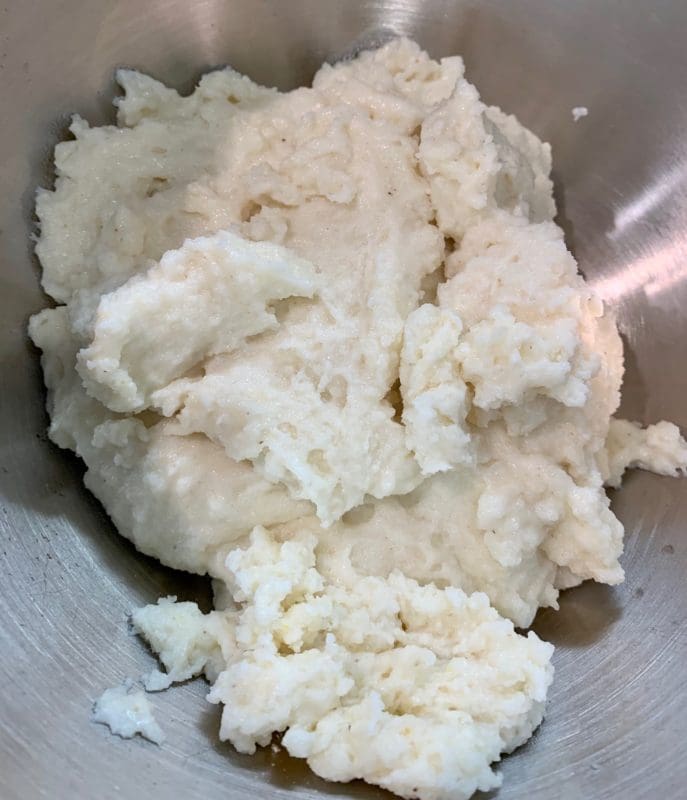 Transfer to a stand mixer, add the butter and mix with a paddle attachment for about 10 minutes to cool.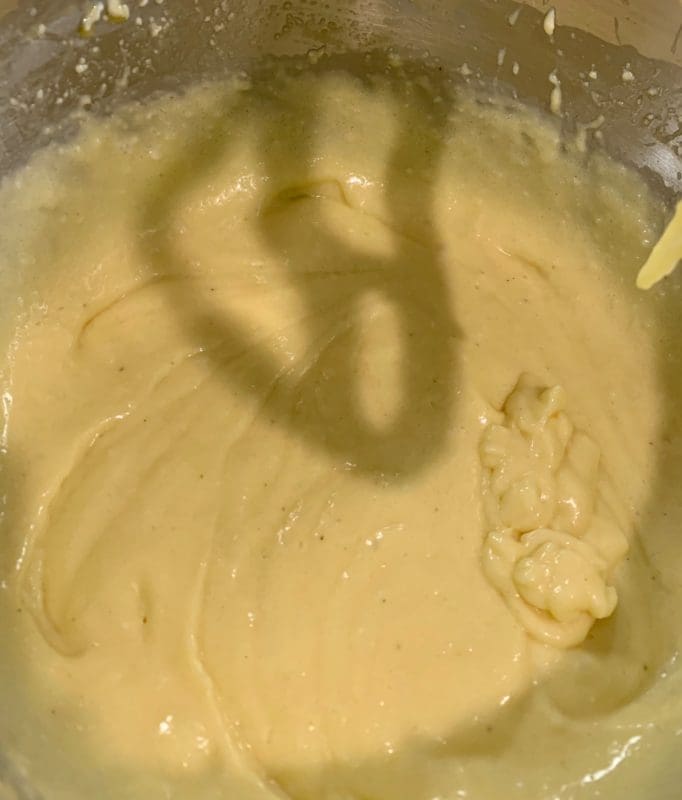 Add the eggs and remaining ingredients, then mix on low speed for a minute or two to create the finished batter.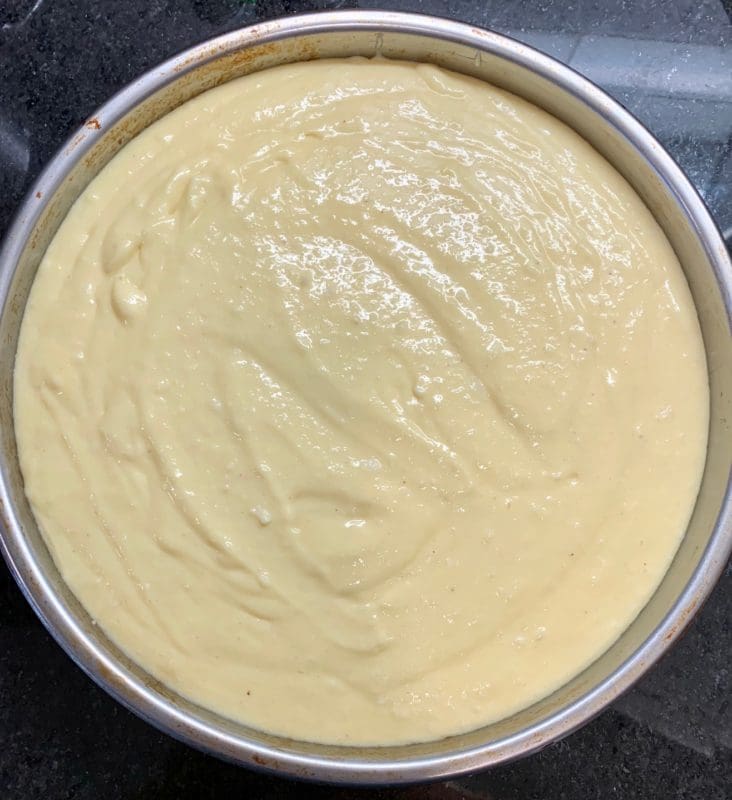 Bake until golden brown on top!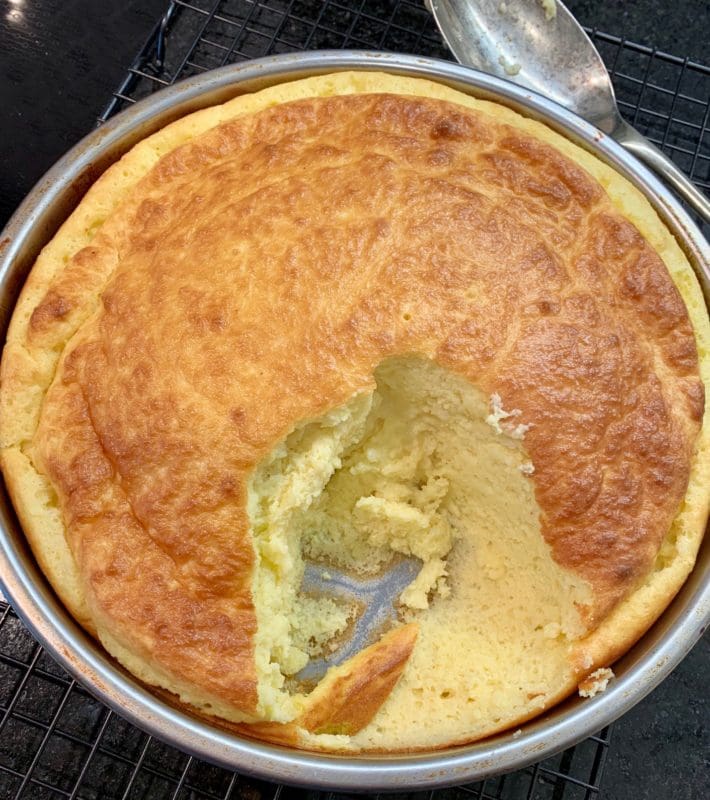 Serve with butter
Print
Kentucky Spoonbread
A delightfully different cornbread!
1

–

1/2

cups white cornmeal

3

whole eggs

2 tsp

salt

2 tsp

double acting baking powder

6

TBL butter

3 cups

whole milk

1/3 cup

+

1

TBL half and half

1

TBL sugar
Instructions
Pre heat oven to 350
Grease a 9″ round cake pan with butter and set aside
Scald the milk in a large heavy bottomed pot (almost boiling) over medium high heat
Pour in the cornmeal in a steady stream while vigorously whisking about a minute until it becomes "sludge"
Dump the mixture into a stand mixer with a paddle attachment
Add the butter and mix on low about 10 minutes until it cools enough to avoid cooking the eggs when they're added
Add the eggs, salt, baking powder and sugar, then mix on low to medium speed until it reaches a smooth custard texture – just a minute or two
Fill the cake pan with batter and bake for 40-45 minutes until a cake tester inserted halfway between the edge and the center comes out clean
Cool for 5 minutes on a rack before serving with a dollop of butter
Notes
For a dense custard-like texture mix this briefly – just enough to combine the ingredients. For a light souffle texture, mix at a higher speed and longer to aerate the batter
Link to Boone Tavern