Print
Meatloaf – THE Recipe
Meatloaf belongs in the repertoire of any cook and if you're going to make one, why not make the best! What makes a great meatloaf? I'm glad you asked and it's a combination of flavor, texture and appearance.
We begin with a classic mix of beef, veal and pork, then season it well for maximum flavor. The onion is a little chunky and that adds flavor and texture to this medium dense loaf. Then we top it off with a tangy, tasty glaze like the cherry on a sundae.
This meatloaf has it all, wrapped in a fool-proof package of instructions. It makes a terrific main course aaand it makes a fabulous meatloaf burger using leftovers.
Wait, who am I kidding? There won't be any leftovers, so do as I do and make two meatloaf at the same time!
I have one bit of advice before you make your next meatloaf. Never mutilate one again removing it from the pan. Buy a pan like this for easy removal and to slice easier than pie. Enjoy!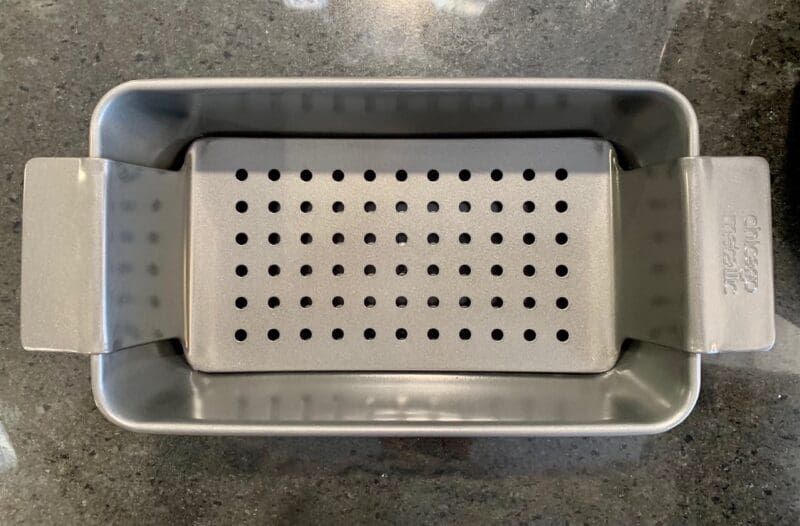 1/3

pound each ground pork, ground veal and 93% fat free ground beef

1

–

1/2

cup dried bread crumbs

3/4 cup

yellow onion – diced

3/4 cup

whole milk

1

extra large egg +

1

egg yolk, lightly beaten

3

TBL ketchup

1

–

1/2

TBL worcestershire sauce

3 tsp

dried parsley

1

–

1/2

tsp salt

1/2 tsp

smoked paprika

2

garlic cloves – ground with a micro-plane

1

–

1/2

tsp ground black pepper
Sugared Ketchup Glaze:

6

TBL ketchup

3

TBL packed brown sugar

1

–

1/2

TBL red wine vinegar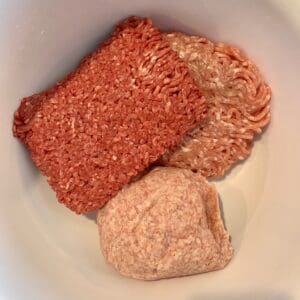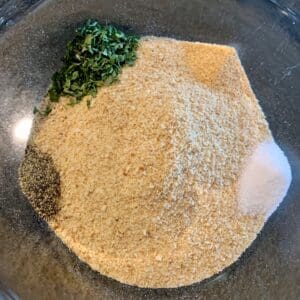 Instructions
Preheat oven to 350
Whisk together the breadcrumbs, dried parsley, salt, black pepper and smoked paprika
In a separate bowl beat the egg and extra yolk lightly and whisk in the milk, worcestershire sauce, 3 TBL ketchup and micro-planed garlic
Knead together the meats in a large bowl until evenly mixed
Add the egg mixture and mix again until evenly mixed
Add the bread crumb mixture 1/3 at a time and again mix until it is combined
Mix until you have a homogenous loaf. The longer you mix the more dense it will become
Transfer to a loaf pan and press it in evenly and firmly
Whisk the glaze topping together and cover the meatloaf evenly with a spatula
Bake uncovered for 60 minutes
Remove and let it rest for 10 minutes minimum so it won't fall apart
Use a knife to separate the meatloaf from the sides of the pan if necessary and lift it out with the nifty handles on each end!
Slice and serve