Amarillo, Texas.
You are about to enter another dimension, a place in what's known as the panhandle. Submitted for your approval is a land of shadow and substance, a mental state between reality and fantasy. When you see the signpost ahead, you know you're entering the Twilight Zone.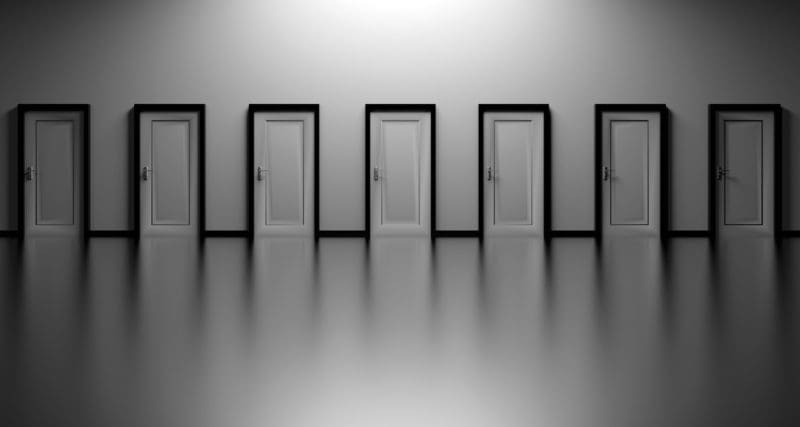 Amarillo, AKA the Yellow Rose of Texas, once the Helium Capital of the World lies along historic Route 66. Tumbleweeds roll as a reminder of an era when motor travel was king. Changing times and pandemic have wreaked economic havoc. We were in the midst of a deafeningly quiet, monochomatic landscape as we searched for the door.
OHMS Café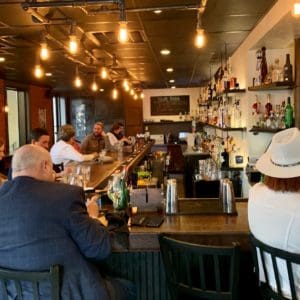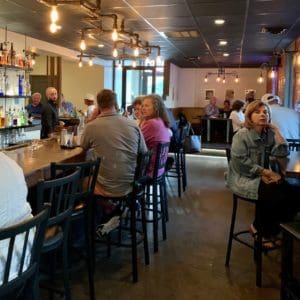 Stepping into OHMS Café opened a world of panoramic color with a Dolby Atmos soundtrack. Happy hour was in full swing with a twittering pre-dinner crowd.
Our host was Mary Fuller and the restaurant is a family operation. Daughter Leigh is her culinary school trained executive chef, Leslie the pastry chef and son Josh heads the bar staff. OHMS is an acronym for "On Her Majesty's Service", named by the original British, ex-pat owner. Mary couldn't say if it stemmed from devotion to James Bond film, or Her Majesty the Queen of England.
We joined the party, experienced a wonderful dinner and played pinball at the nearby arcade until the wee hours.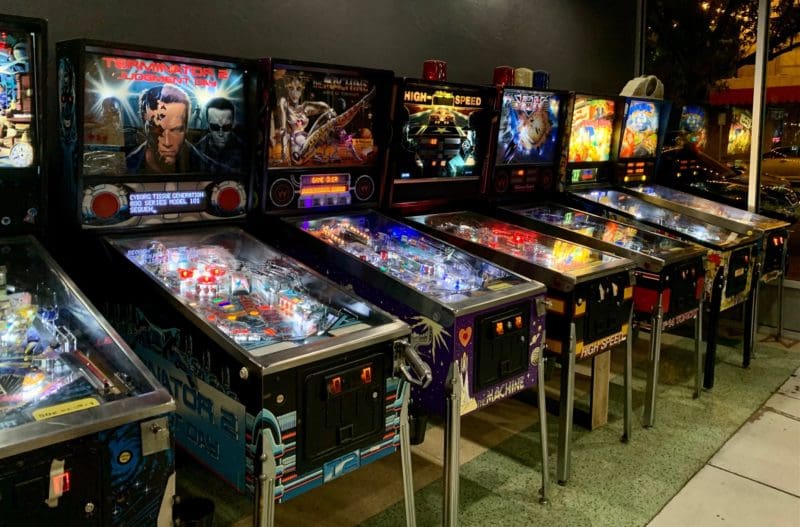 Pre-Dinner Cocktail and Appetizer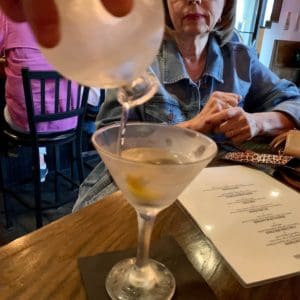 An Atlas Martini made with London dry gin, dry vermouth, a dash of champagne vinegar and orange bitters with olive was what the doctor ordered. Sesame crusted oysters with a miso vinaigrette are perfectly seasoned and fried.
Entrées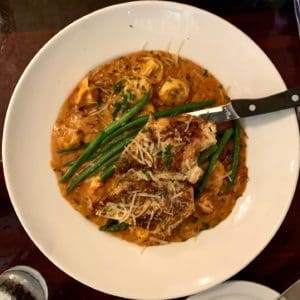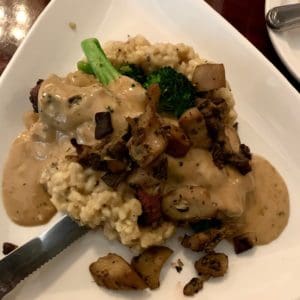 Blackened chicken tortellini with spicy tomato cream, fennel sausage, green beans and parmesan cheese.
Seared organic elk tenderloin with creamy local mushroom ragout and herb risotto.
Dessert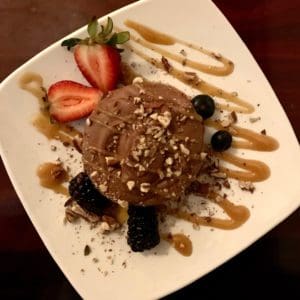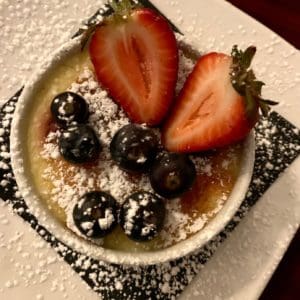 Espresso chocolate mousse with strawberries and blackberries drizzled with caramel.
Vanilla créme bruleé with strawberries and blueberries, dusted with powdered sugar.
Postscript
If you have business in Amarillo or traveling I-40 anywhere near dinnertime, stop and smell the (Yellow) roses at OHMS Café. You'll be glad you did! Peruse the menu and visit their website here.
Leaving town, we paused to visit the Cadillac Ranch art installation. There, we spray-painted a colorful Cadillac with our own personalized message.