Print
Paper Plane
"I fly like paper, get high like planes…" are the opening lyrics to M.I.A.'s eponymous song and soundtrack to Slumdog Millionaire. The paper plane cocktail was created the same year by Sam Ross for the Violet Hour in Chicago. That's right, THE Violet Hour, one of the finest cocktail bars on the planet. Sam is a pioneer of mixology, but a very different field than that pursued by the Wright Brothers.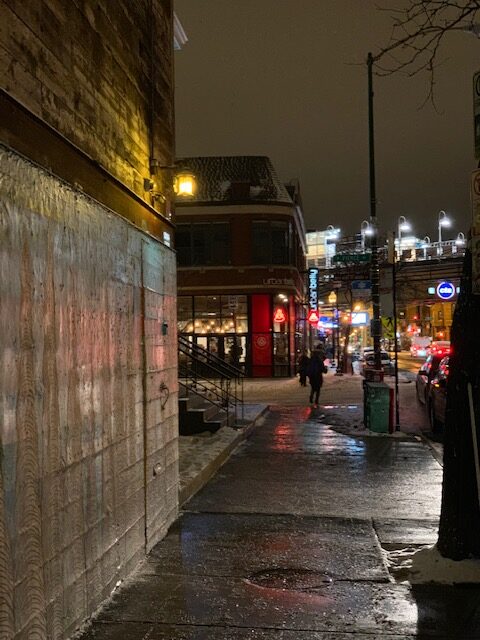 Making the Garnish
The physics of aerodynamics enthrall me to this day and although I understand, it still feels like magic as a thunderous bird lifts off.
Part of the fun with this cocktail is re-visiting your childhood to select and make the garnish. If you're like me, you won't be able to resist making a full size version and giving it, or a few variants a toss.
Evolution of the Paper Plane
The original recipe used Campari, but Sam switched to Aperol in 2008 when it was introduced at Milk and Honey in NYC. Amaro Nonino Quintessentia is a seasonal liqueur with limited availability and is sometimes difficult to procure, but there are acceptable alternatives. Amaro montenegro or siciliano with a dash of Grand Marnier to mimic the citrus flavor profile work nicely.
This cocktail is easy to make and will scale to any volume you like with equal parts of bourbon, aperol, amaro and lemon juice.
1

part bourbon, Aperol, Amaro Nonino Quintessentia, freshly squeezed lemon juice
Basic dart paper plane – garnish – color of your choice
Instructions
Combine all the ingredients in a shaker
Shake your money maker until ice cold
Strain into a chilled coupe or Nick and Nora glass
Garnish with your paper plane