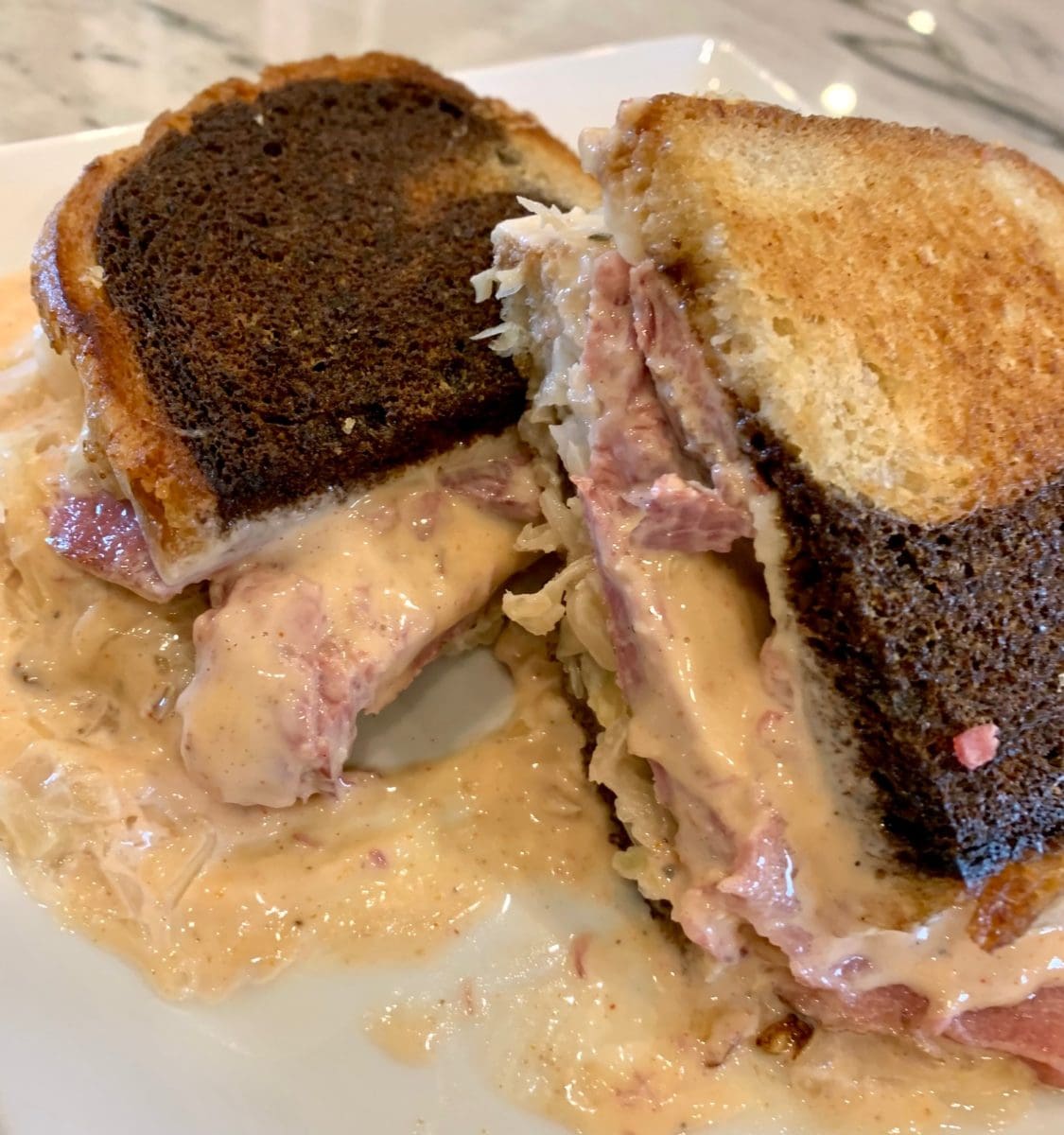 A reuben sandwich is the perfect way to enjoy leftover corned beef from a St. Patrick's day celebration. What? No leftovers you say, then make corned beef specifically for this special treat!
There are many stories about the origin of the reuban that focus on New York and Reuben's delicatessen. A similar sandwich, but with thousand island dressing is well documented and there are other claims, including one from Nebraska. Who cares where it came from? I'm just glad it's here.
A Reuben, Rachel, or Something Else?
These two sandwiches differ in both meat and dressing. A Rachel uses turkey and thousand island, which is another way to enjoy that leftover thanksgiving meat. Then there is my son that insists on pastrami, but calls it a reuben. Hey, it's alll good.
Regardless of the name or composition, use a good marble rye!
Let's Make One!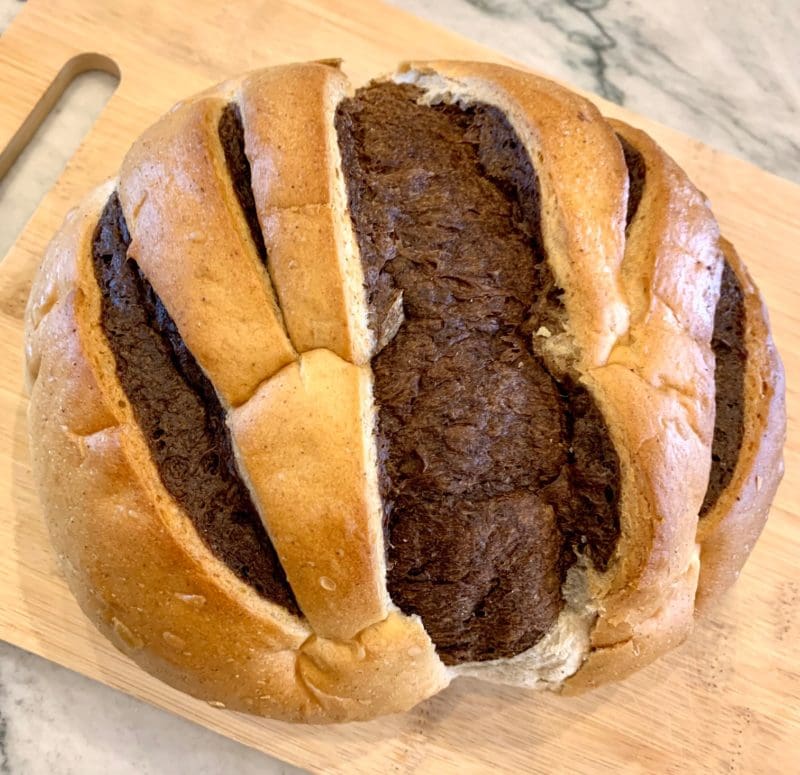 Beautiful bread bakery Marble Rye is a must for a genuine Reuben sandwich!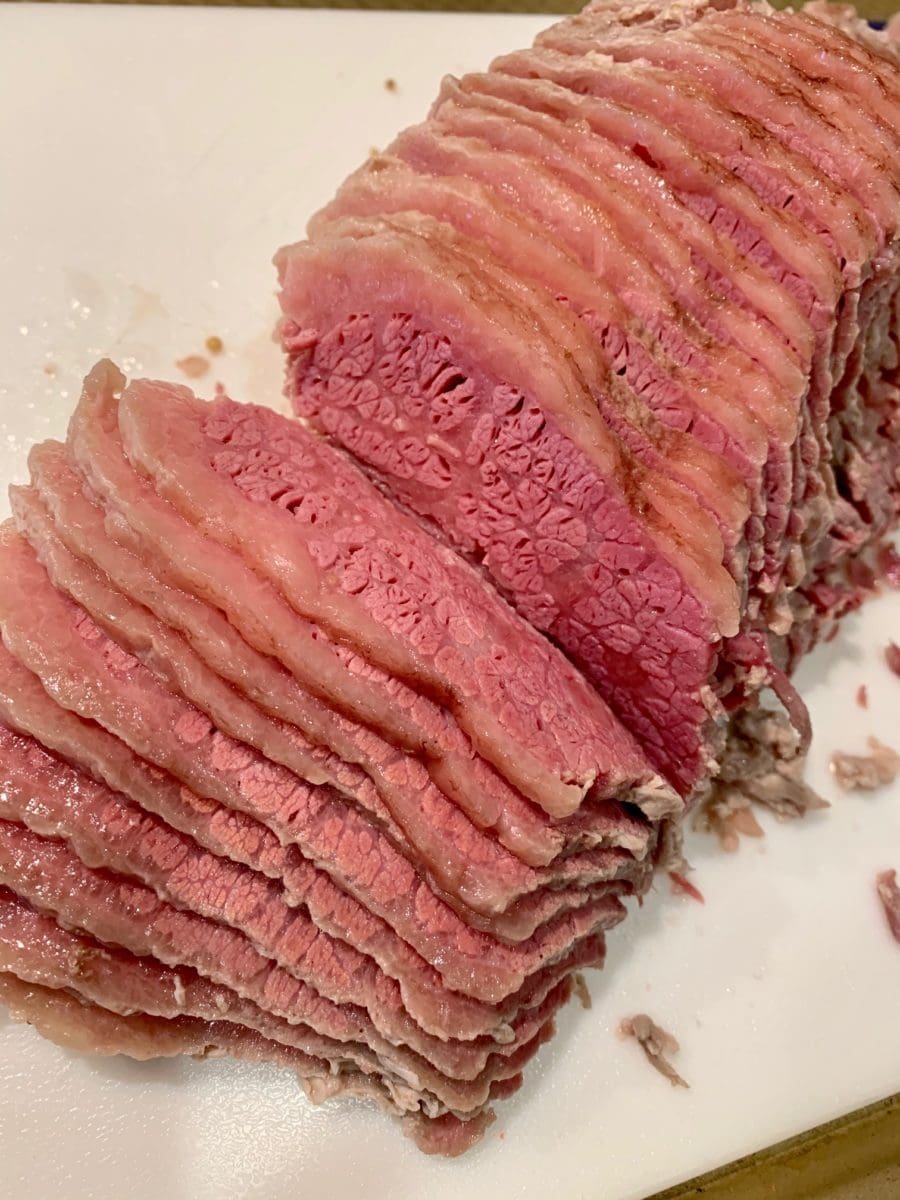 Sliced Corned Beef – trim the fat if you like – or not!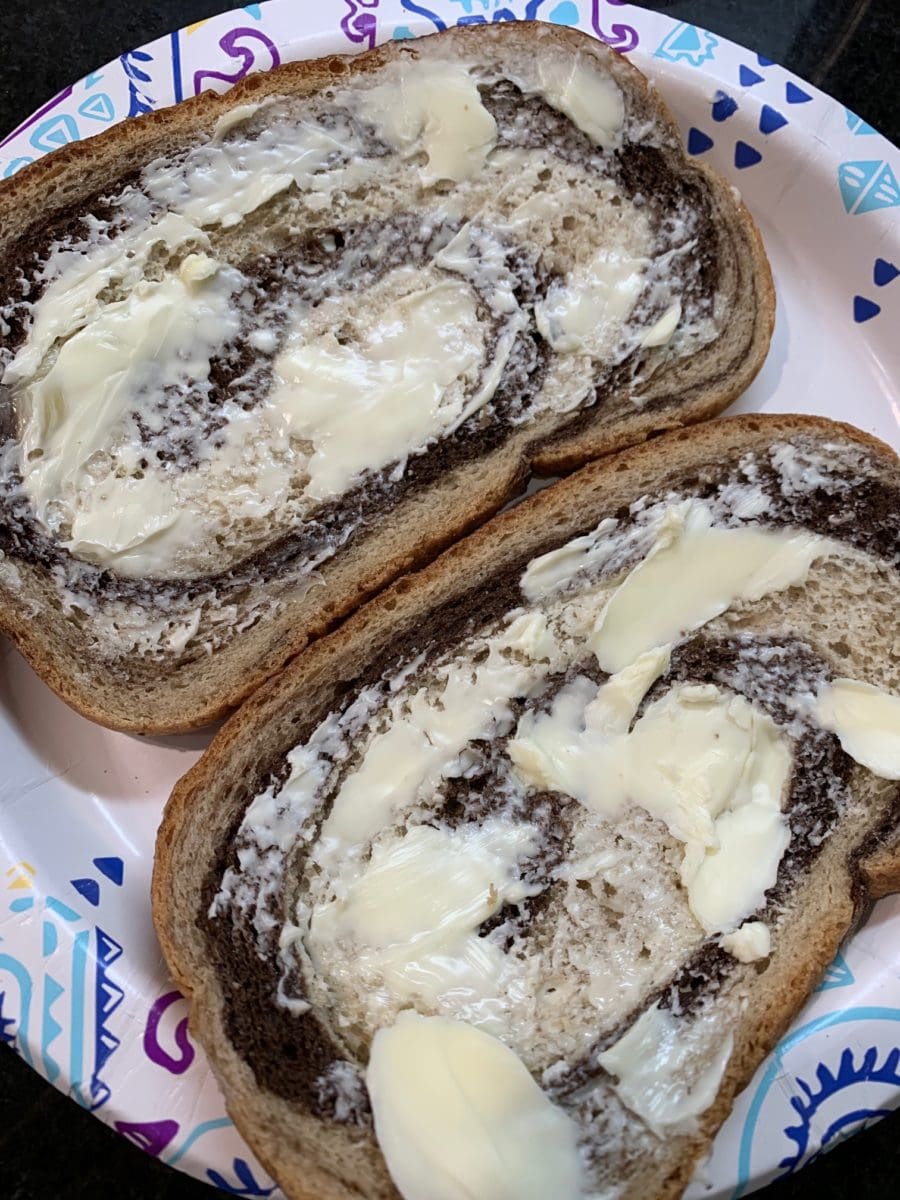 Prepare to grill the bread by buttering each slice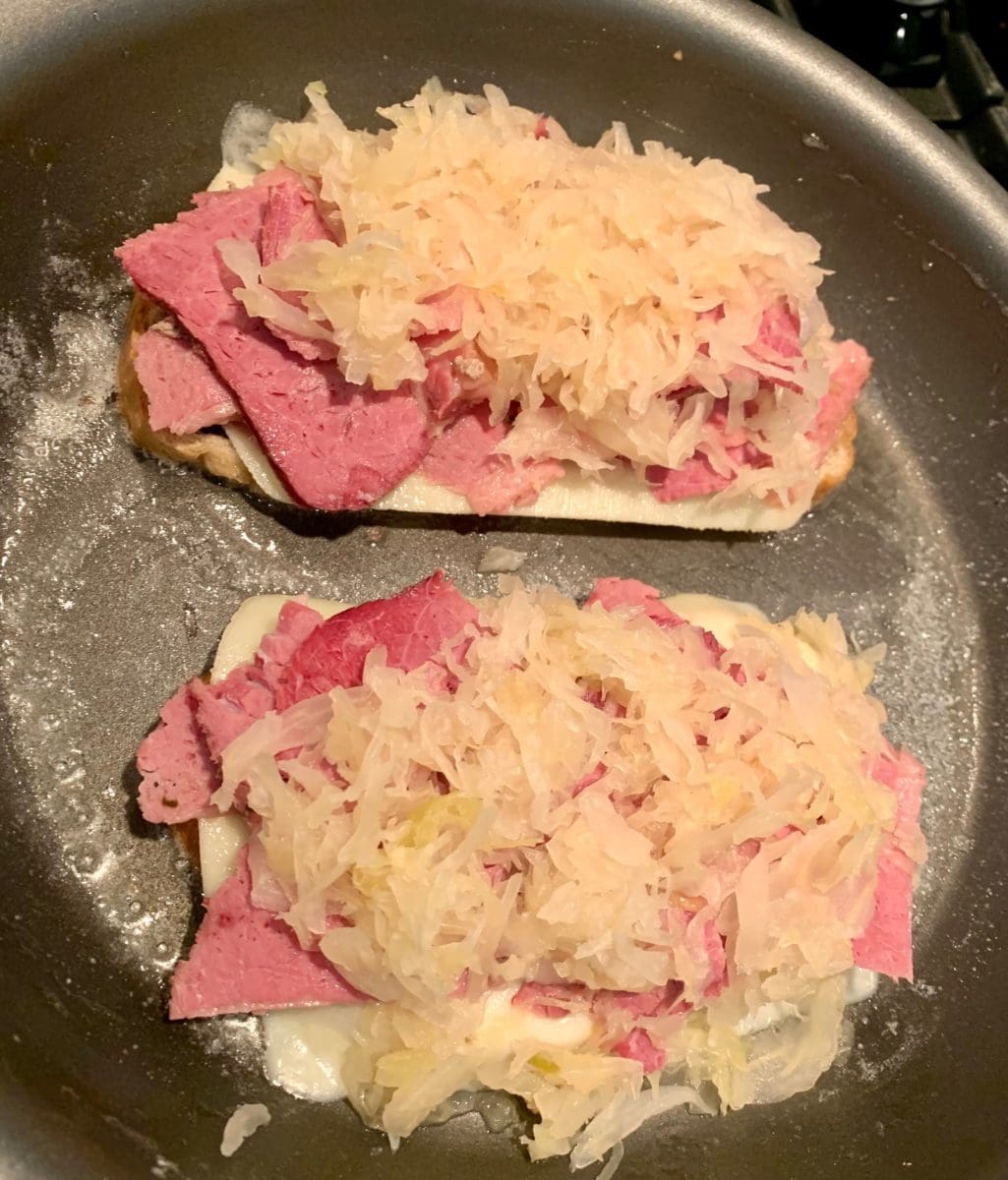 Place the bread in a skillet, butter sides down, then add the cheese, corned beef and sauerkraut.
A second slice of swiss on top never hurts.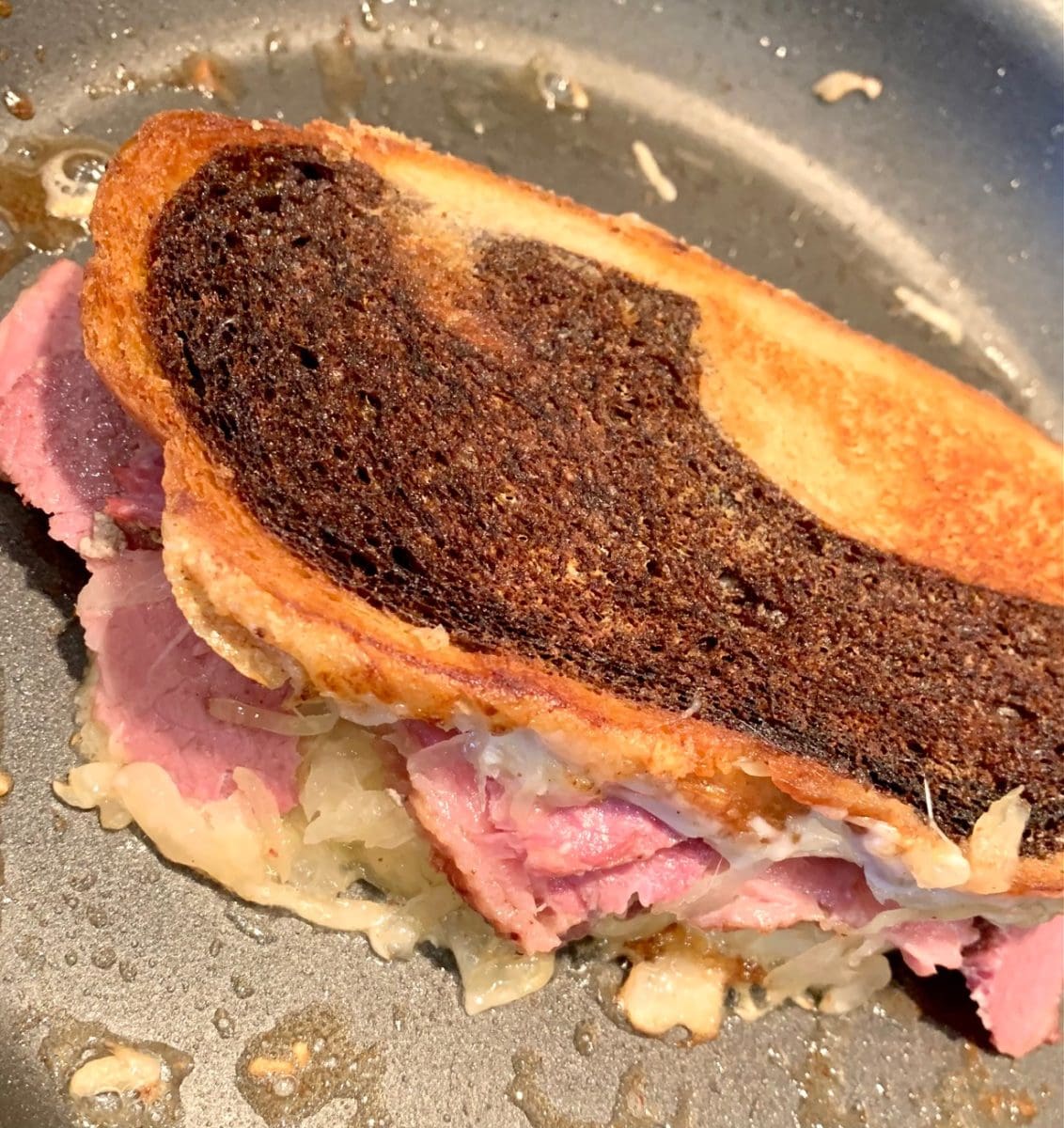 When the bottom slice is properly grilled, place another buttered slice of bread on top, turn it over and grill it to perfection.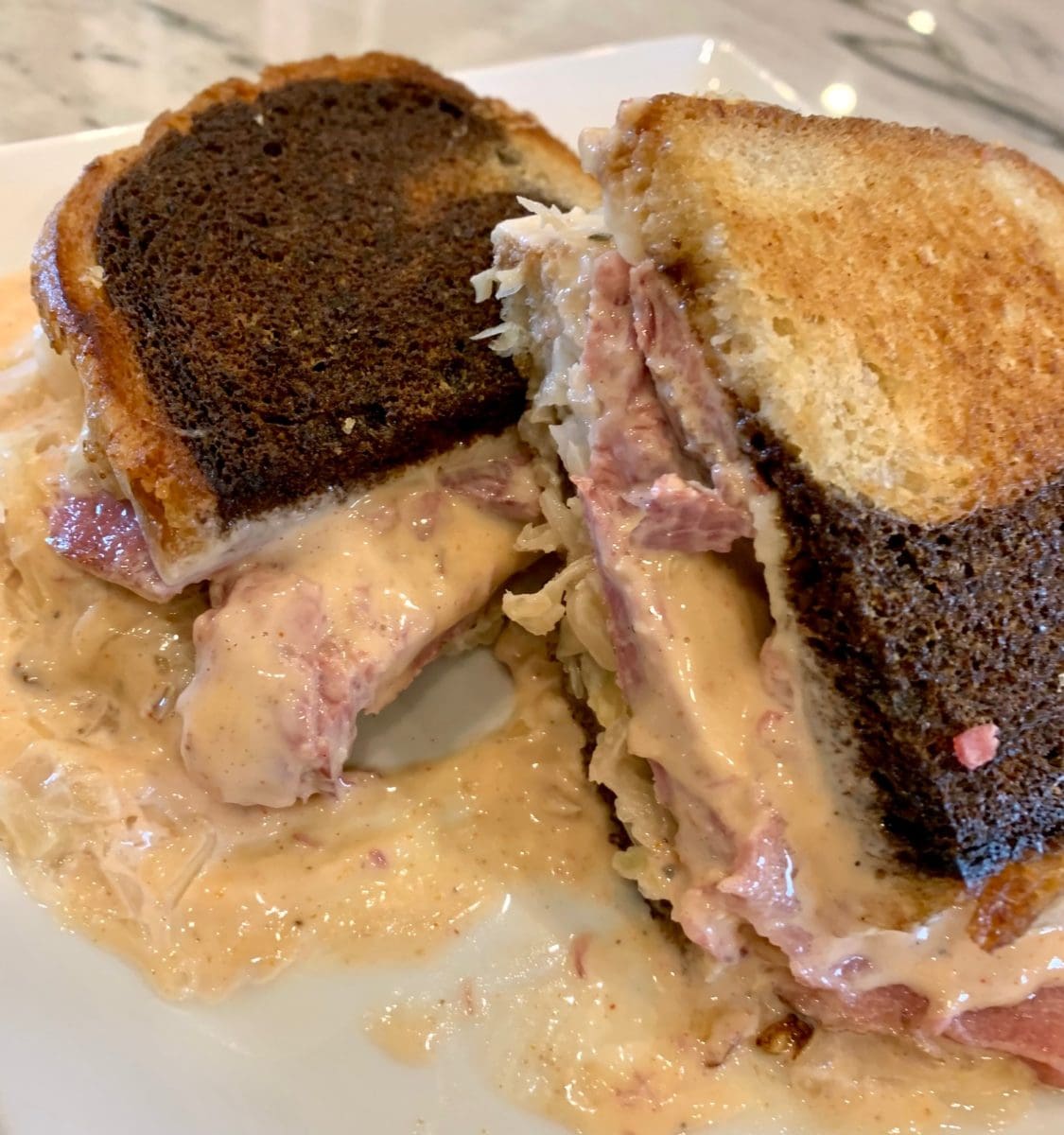 When both sides have been toasted, plate the sandwich, open the top and spoon on an embarrassingly huge amount of russian dressing. Slice in half and dig in!
Print
Reuben Sandwich
Corned Beef, Sauerkraut and Swiss with Russian Dressing on Marble Rye
Corned beef – thinly sliced across the grain

2

slices marble rye bread
Sauerkraut
Home-made russian dressing – get the recipe HERE

2

slices swiss cheese
Salted butter – room temp
Dill Pickle spear and potato chips
Instructions
Warm the sauerkraut in small pot and warm the corned beef
Pre-heat a non-stick skillet on medium low heat
Butter one side of each bread slice and when the skillet is hot place one slice of bread butter side down
Stack 1 slice of swiss, corned beef, sauerkraut and another slice of swiss in that order and top with the remaining bread slice, butter side up
When the  bottom slice is hot and toasted, turn over the sandwich to toast the remaining bread slice and finish melting the cheese
Plate, open the sandwich and spoon on as much dressing as you like
Cut in half and serve with pickle and potato chips, don't forget the napkins!