Rolled dumplings are pieces of dough stuffed with love by grandma. There are many different kinds made with bread, flour or potatoes, and we bake, simmer, steam or boil them. Some are plain and some are stuffed with sweet or savory fillings. On the Thanksgiving holiday we enjoy rolled flour dumplings and a flavorful combination of chicken and turkey stock.
Rolled vs. Drop Dumplings
It's a matter of personal taste whether you prefer rolled or drop dumplings, but there are fierce advocates of both. I was raised on drop dumplings and make no bones about it, they are wonderful. I was blissfully unaware of rolled dumplings until I married, when my in-laws introduced me to theirs.
For years I enjoyed two thanksgiving dinners and that gave me the opportunity to enjoy both. My wife's grandfather and I would joke (I think) about fighting over the dough-balls to get our fair share. We moved away from home and when we celebrated Thanksgiving my wife prepared her family's recipe. That became our own Thanksgiving Menu favorite ever since and I'm happy to share it with you.
I hope you and your family have your own holiday traditions and if you're considering adding dumplings to the menu, this is a great place to start!
Makin' The Dumplings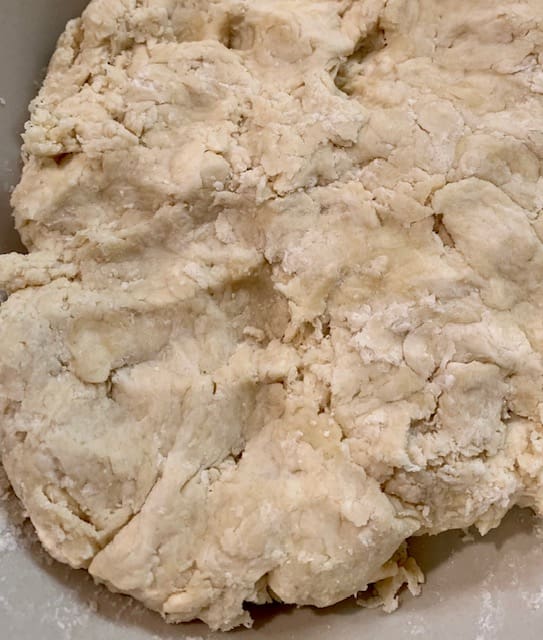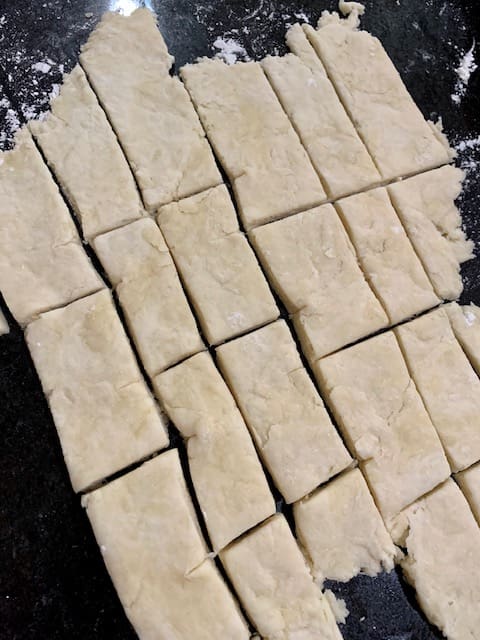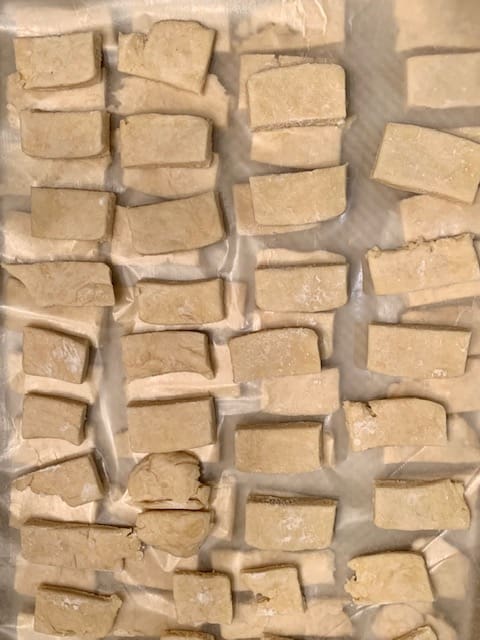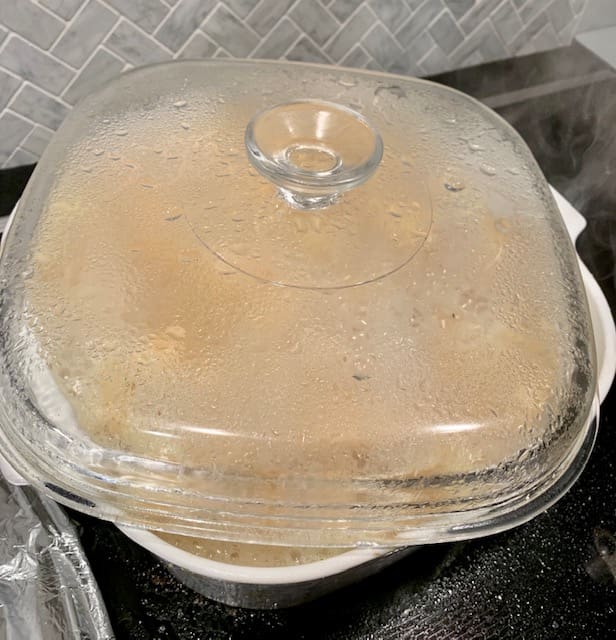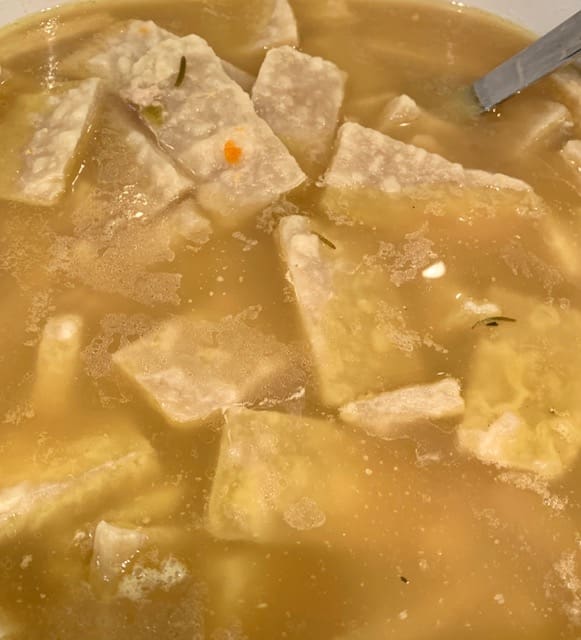 Print
Rolled Dumplings
German Rolled Dumplings like Grandma Made!
Author:
Prep Time:

30

Cook Time:

45

Total Time:

1 hour 15 minutes
4 cups

AP flour

2 tsp

salt

4 tsp

baking powder

1/2 cup

shortening

1 cup

whole milk

32 oz

chicken stock

1

carrot – chopped

1

celery rib – chopped
Turkey drippings from your roasted turkey
Salt and pepper – to taste
Instructions
Making the Dumplings
Prepare the dumpling dough 1 day in advance and rest overnight
Sift the flour, salt and baking powder together
Cut in the shortening until it makes crumbs
Add the milk and make a stiff dough by hand or with a dough hook in a mixer
Flour your rolling surface and knead the dough by hand into a ball
Cut in half and knead each half into a ball
Flour your surface again and use a rolling pin to roll out the dough 1/4″ thick
Use a knife to cut strips 1″ wide, then cross cut the strips into 2″ long pieces
Re-roll the scraps and repeat the process until all the dough is used
Place the cut dumplings onto a parchment covered baking sheet
Cover the dumplings with a clean kitchen towel and let rest and dry overnight
Cooking the Dumplings
In a large pot, bring the chicken stock, turkey drippings, carrot and celery to a gentle boil for about 30 minutes
Add salt and pepper to taste and don't be afraid to salt it until it tastes briny like water you would use for spaghetti
Gently drop the dumplings into the pot. Cover and boil for about 10-12 minutes
Remove from heat, but keep warm until ready to serve