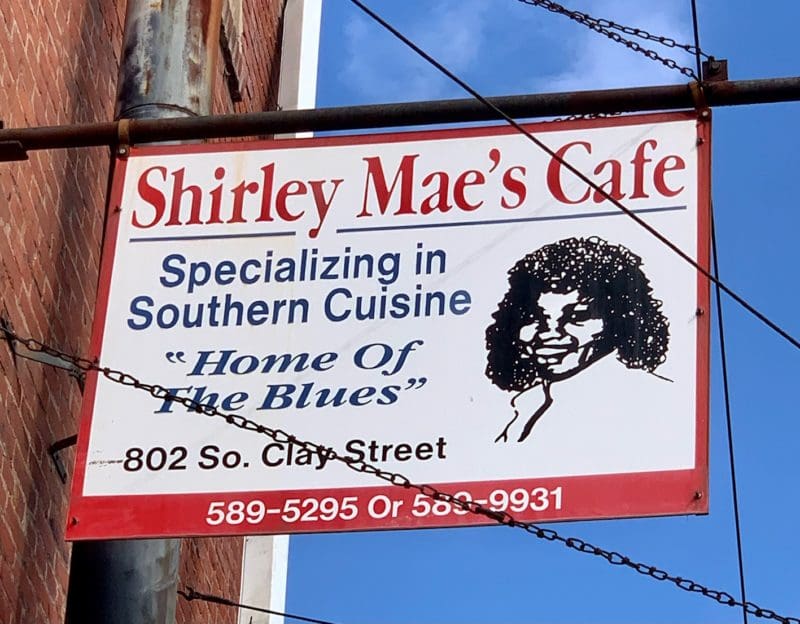 I enjoy eating well, and dining at Shirley Mae's Cafe is as satisfying as any meal I have ever experienced.
A friend and I wandered down to Smoketown on a beautiful Saturday to enjoy the "tasting menu" at Shirley's. There is officially no such thing, it just means we ordered most everything she offers.
Ordering ahead as soon as the phone line opens is important, because they sell out of some things quickly. Warren, Shirley Mae's son took our order. As I added more and more items he probably thought it was take-out for a large family. When only the two of us arrived, he laughed and said "you boys must be hungry"!
The cafe is carry-out only, but we were able to settle at a folding card table on the sidewalk. All the better to converse with Warren and other patrons as they came and went. To the surprise of many, we…ate…it…all.
The Smoketown Community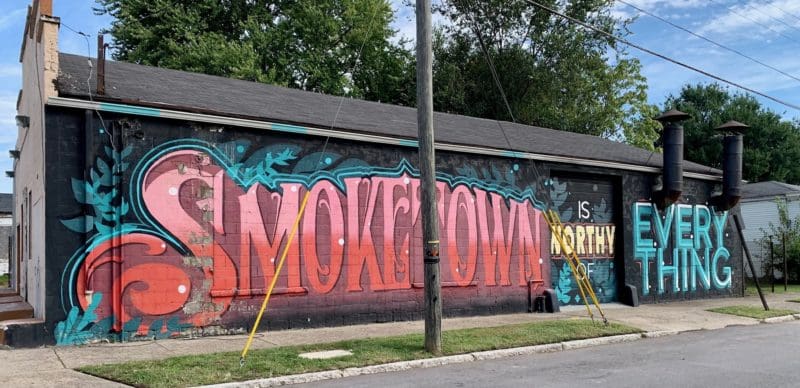 The cafe is located in an area of town that was established as a post-Civil War encampment for freed slaves. It's the oldest African-American community in Louisville and got its name from the industrial era that filled the sky with thick, dark smoke.
Shirley Mae Beard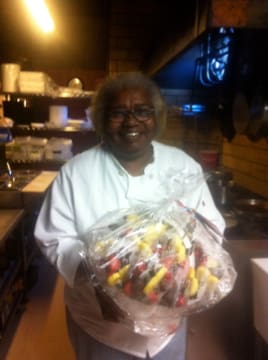 She operates the cafe the same in her 34th year of business as she did her first with a single exception. She changed her cornbread to the hot water recipe used today. Her two daughters do most of the cooking now, but everything remains skillet cooked from scratch to order. It takes time, but worth the wait.
Soul Food
We can all thank Black culture for soul food , but Shirley Mae is adamant about referring to her cooking as "Southern food".
Another local restaurateur embraces the label, describing soul food like this. "Soul food always includes greens and mac and cheese, too much grease and salt you're not supposed to have, and is light on the sugar except in the cornbread and tea".
Our "Tasting Menu"
It's difficult to name a favorite dish, but chicken fried in lard to crispy perfection is my choice. Her chitterlings are perfectly prepared and delicious served with a side of hot sauce. Everyone raves about the cornbread and no meal there is complete without some.
Special thanks to Shirley Mae, Warren, Dee and Teresa for the delicious food and great conversation, until the food arrived. Then, there was silence as we barely took a breath while wolfing down the bounty.
Visit Shirley Mae's when in Louisville and check out their website and menu HERE.