Print
Smoked and Flame Seared Porterhouse Steak
A gorgeous spring forecast of seventy five degrees and sunny led to a family cookout. I planned to grill filets for the ladies, their favorite, and a smoked, flame seared porterhouse steak to share with my son. Then we added shrimp cocktail, some baked beans and potato salad for good measure.
The inspiration came from my friend Kevin, the pre-eminent guru of live-fire cooking around here. He's an acolyte of Francis Mallmann, the Patagonian live-fire master and he introduced me to this dual grilling technique. If this were the 60's we would call it mind altering, but who knew beef could achieve the same thing? A smoker paired with a natural gas grill capable of really high heat opens up a new world of possibilities, including this porterhouse masterpiece. Make this a part of your steakhouse dinner – at home!
Oh yeah. My daughter-in-law served coconut cream cake for dessert. She knows it's my favorite! ♥ ♥ ♥
A

2

–

1/2

" thick, 2-1/2 lb black angus prime porterhouse steak
Sea salt
Freshly ground black pepper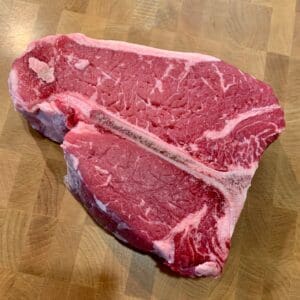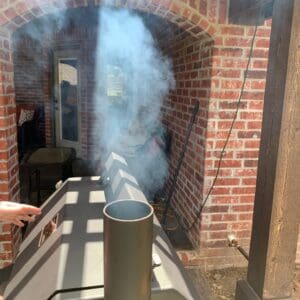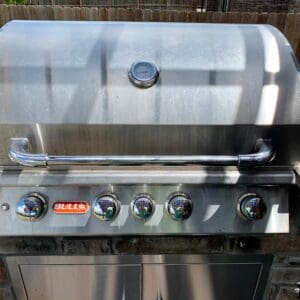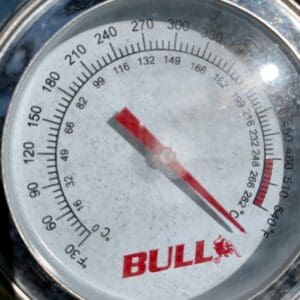 Instructions
Bring the steak near room temperature, about an hour
Pat dry and season generously with salt and pepper on both sides and the edges
Bring your smoker up to temp, about 135-150 degrees using oak pellets
When it reaches a stable temp, smoke the steak for about 30 minutes
While smoking the steak, bring your gas grill up to temp at the highest heat possible
Transfer the steak to the gas grill and sear for 5-10 minutes a side to achieve the perfect char on the outside
Check the internal temp with an instant read thermometer to verify your desired level
For rare remove at 125, medium rare 135, for medium 145
Rest covered in aluminum foil for 5-10 minutes before carving. It will continue to cook and the internal temp will rise about 5 more degrees. Resting allows the juices to re-incorporate into the meat.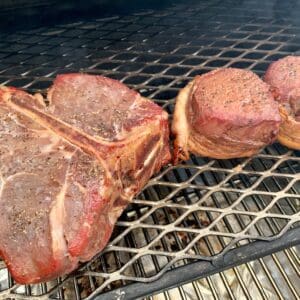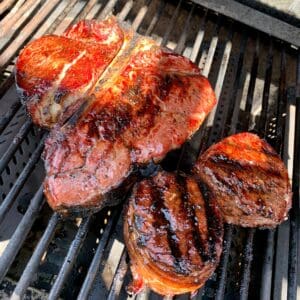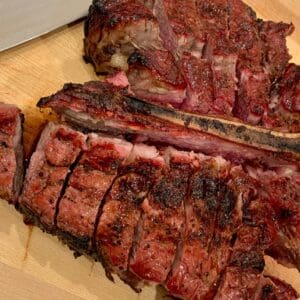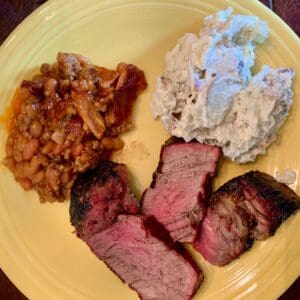 And just one more thing…
Shout out to my friends at Paul's Meat Market for providing the black angus prime beef!