Our visit to the Aviary almost ended before it began because of a critical error on my part. I accidentally made a reservation for Chicago. Fortunately they contacted me to ask about allergies and if this was a special occasion. I casually replied that I was looking forward to visiting NYC with my son which set their alarm bells ringing. Luckily, I was able to cancel Chicago and re-book with NYC, just days before our departure date.
Grant Achatz
Aviary is the brainchild of acclaimed Chef Grant Achatz and his partner Nick Kokonas. Together they own the Alinea Group, including Alinea itself, a three star Michelin restaurant. Alinea is one of the world's best restaurants and both Grant and Nick wanted to create a cocktail lounge reflecting the same inspiration, creativity and detail. Thus was born The Aviary Chicago in 2011, with elaborate cocktails as the focal point.
The Venue
The Aviary lounge is appropriately named, perched on the 35th floor of the Mandarin Oriental Hotel. Their NYC outpost opened in September, 2017 overlooking Columbus Circle. It's a gorgeous setting for drinks, with one of the best views in Manhattan. We sat at a window table, arriving in time to enjoy a beautiful sunset. The shadows moved across Central Park to the East Side, climbing the skyscrapers as the city lights emerged twinkling in the darkness, while the streets below were illuminated by traffic flowing like a river.
It wasn't easy, but we tore ourselves from the view to concentrate on our menu for the evening. Eight courses of cocktails and small plates awaited and we were anxious to begin.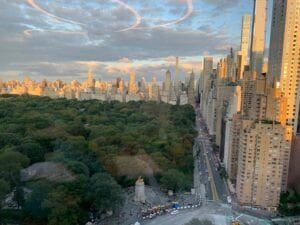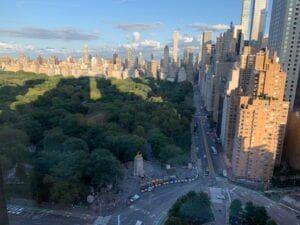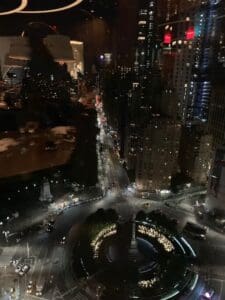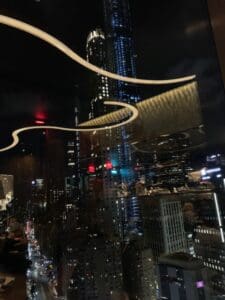 Our Menu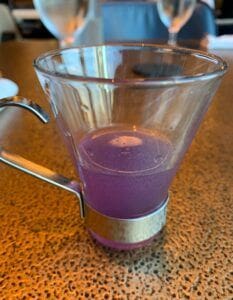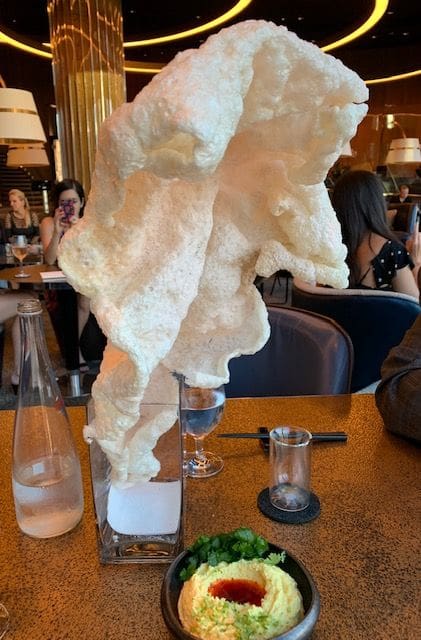 Purple passion was our welcoming cocktail. Our snack was salted, buttered pork rind with corn hummus. As Arkansans, imagine our delight with the largest pork rind we had ever seen! It was delicious too.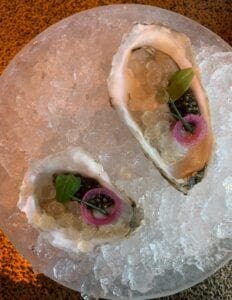 Green lightning. Onion suove panacotta and oysters mignonette.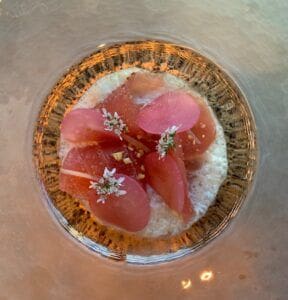 Mimosa with harvey wallbanger ice and tuna crudo.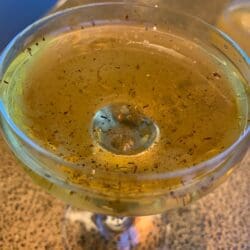 Porthole infusion and porthole cocktail.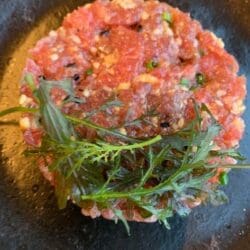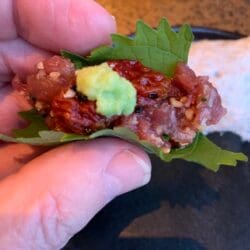 Lamb tartare and tartare taco with wasabi.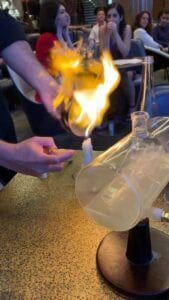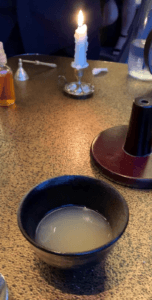 Smoking the bowl and the finished smoked gin cocktail.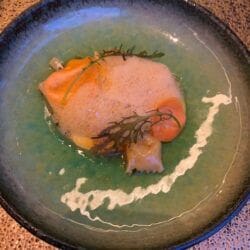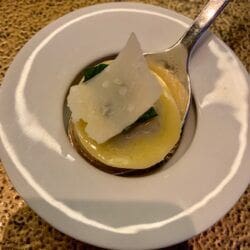 Amuse Bouche. Black truffle explosion.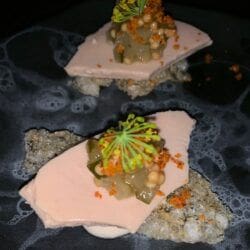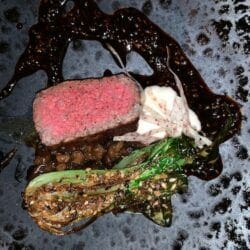 Foie gras and A5 wagyu beef.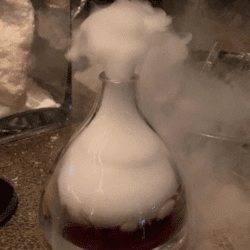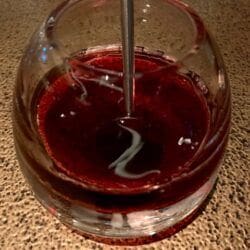 Boom Goes the Dynamite and finished cocktail.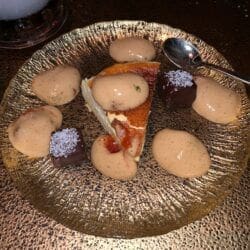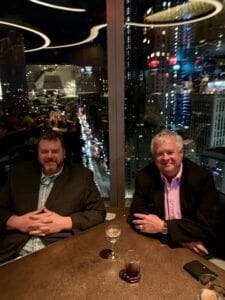 Melon punch, basque cheesecake, almond joy and two happy campers!