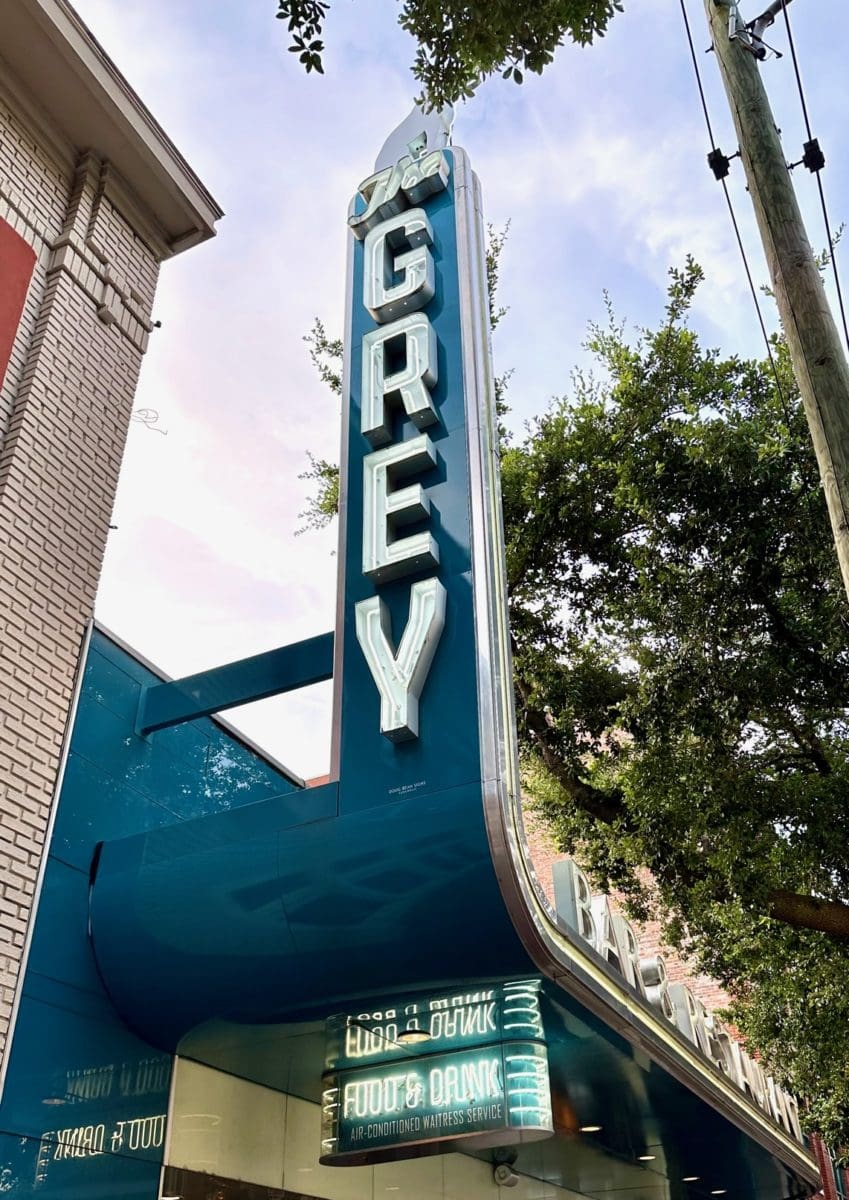 Entering the The Grey for a pre-dinner drink in the front room will remind you of a diner, thanks to the re-purposed surroundings in a former greyhound bus station. Moving into the main dining room continues the theme with numbered departure doors along one wall and the primary bar. The old ticket window serves as the kitchen pass where delicious food emerges.
The bus station similarity stops there thanks to the upscale surroundings, craft cocktails, southern cuisine and hospitality of James Beard award winning chef/partner Mashama Bailey.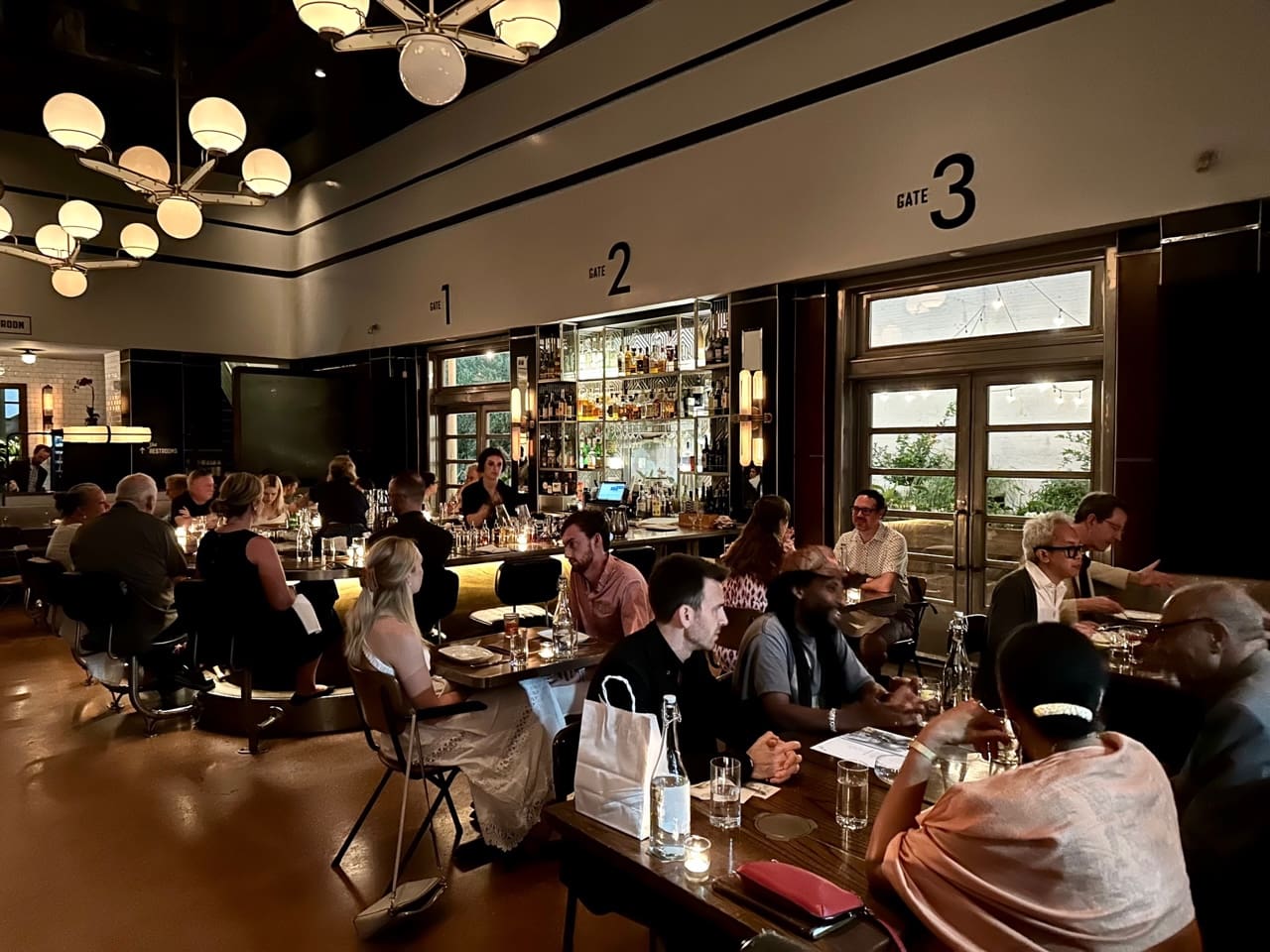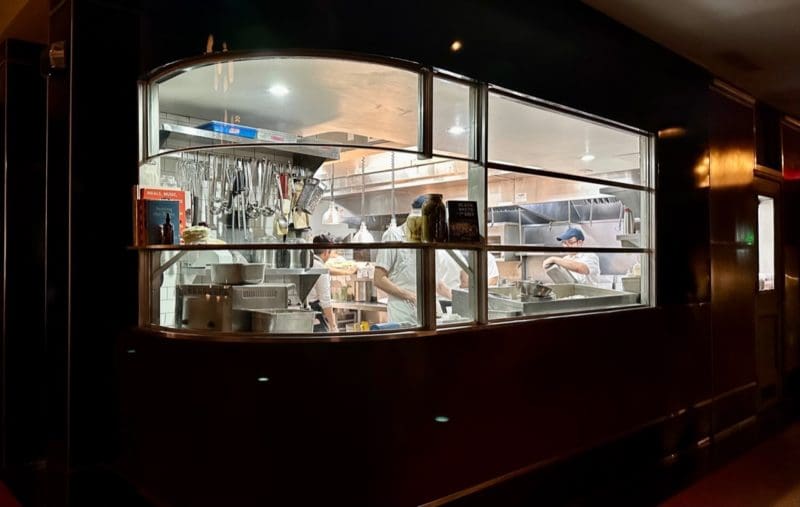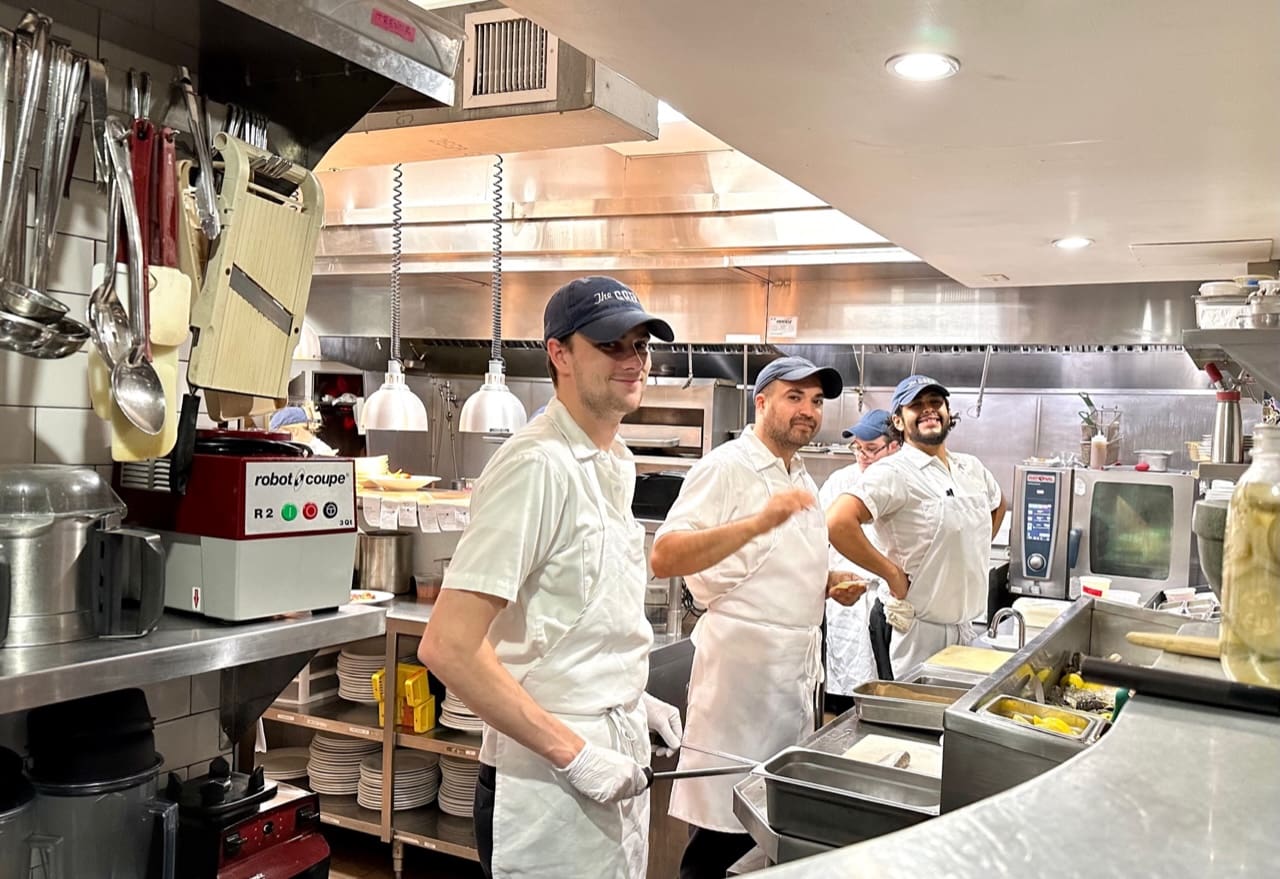 Dinner at The Grey – Savannah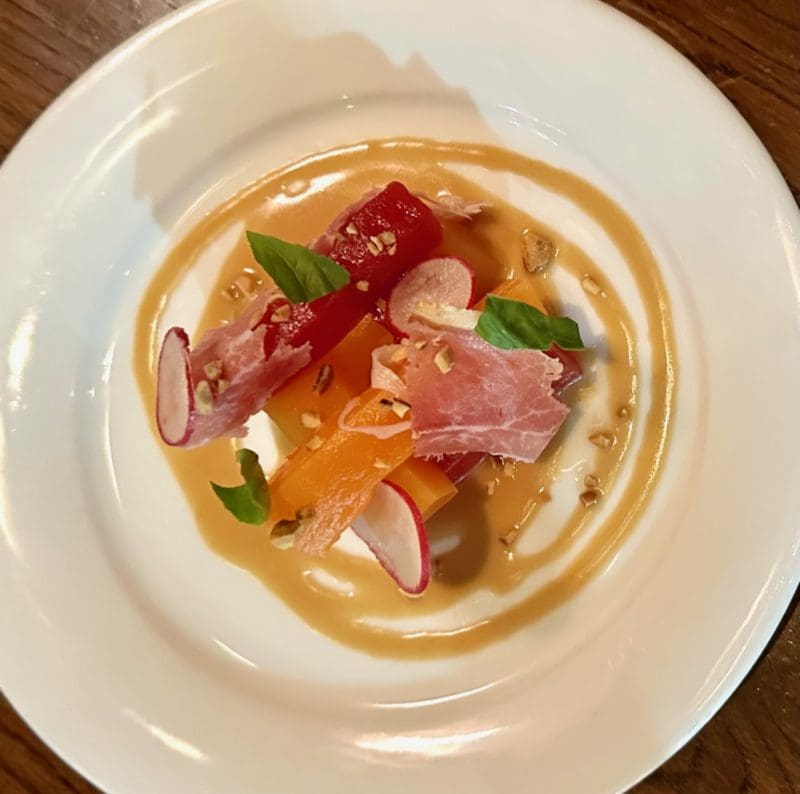 Melon salad with peanut, lime, basil and ham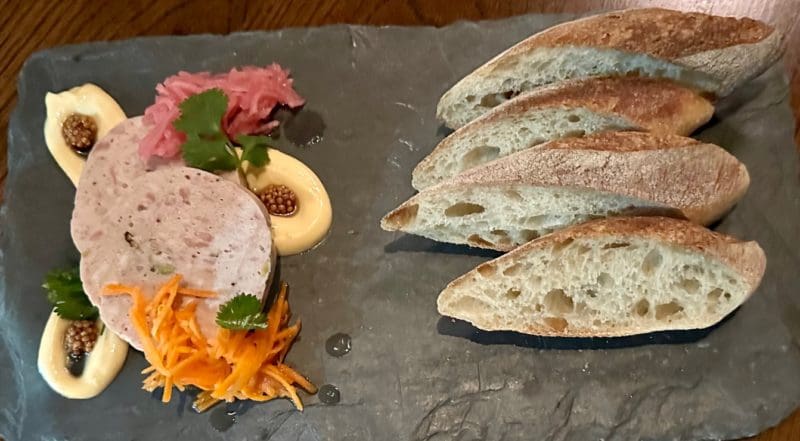 One of Chef Bailey's signature dishes, rabbit mortadella with pickled pistachios, pickled daikon, spicy mayo and crostini.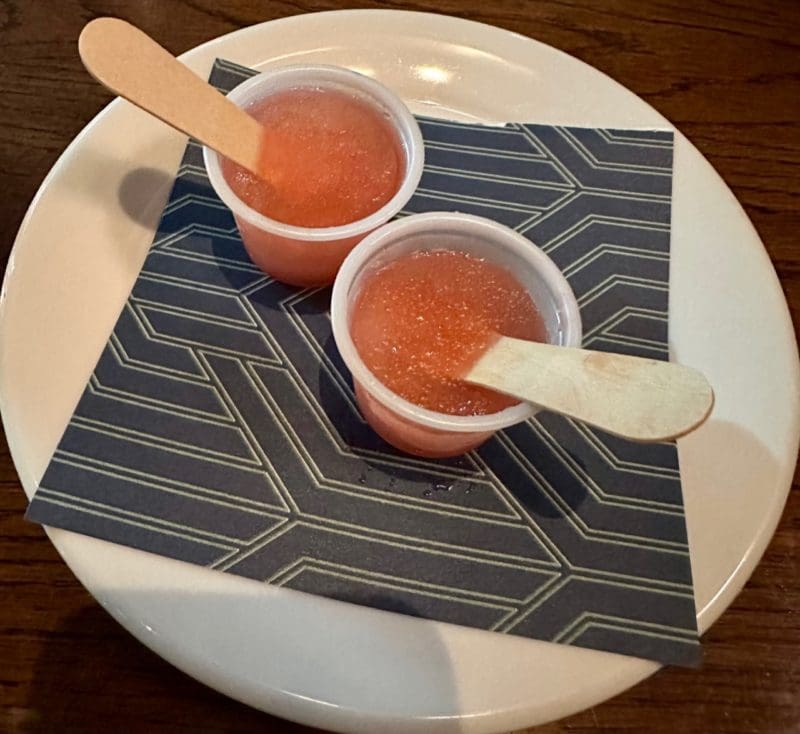 Amuse bouche of watermelon sorbet popsicles.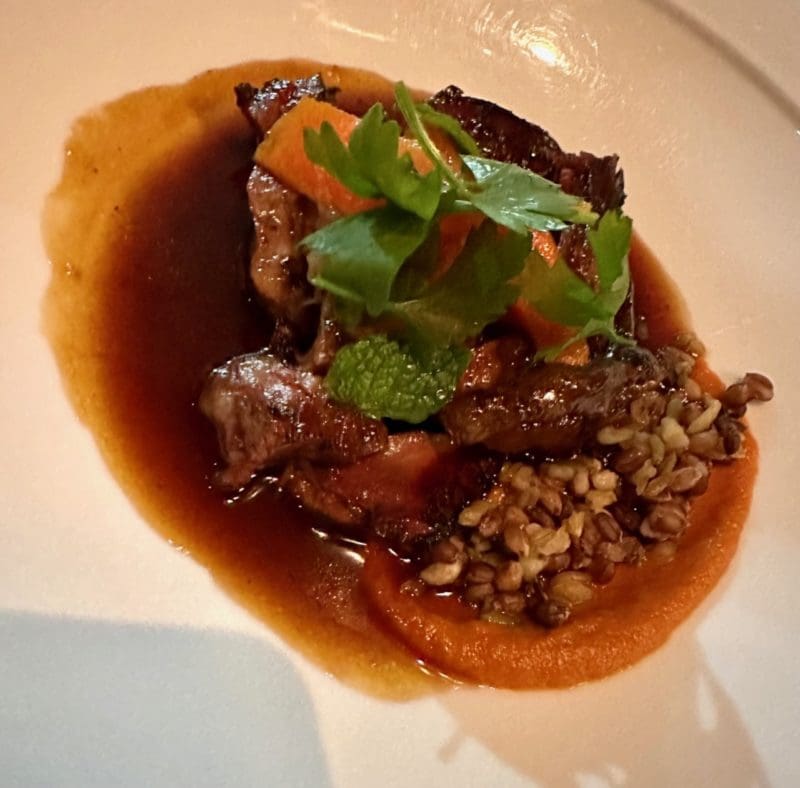 Perfectly cooked lamb with carrot, farro and spring onion.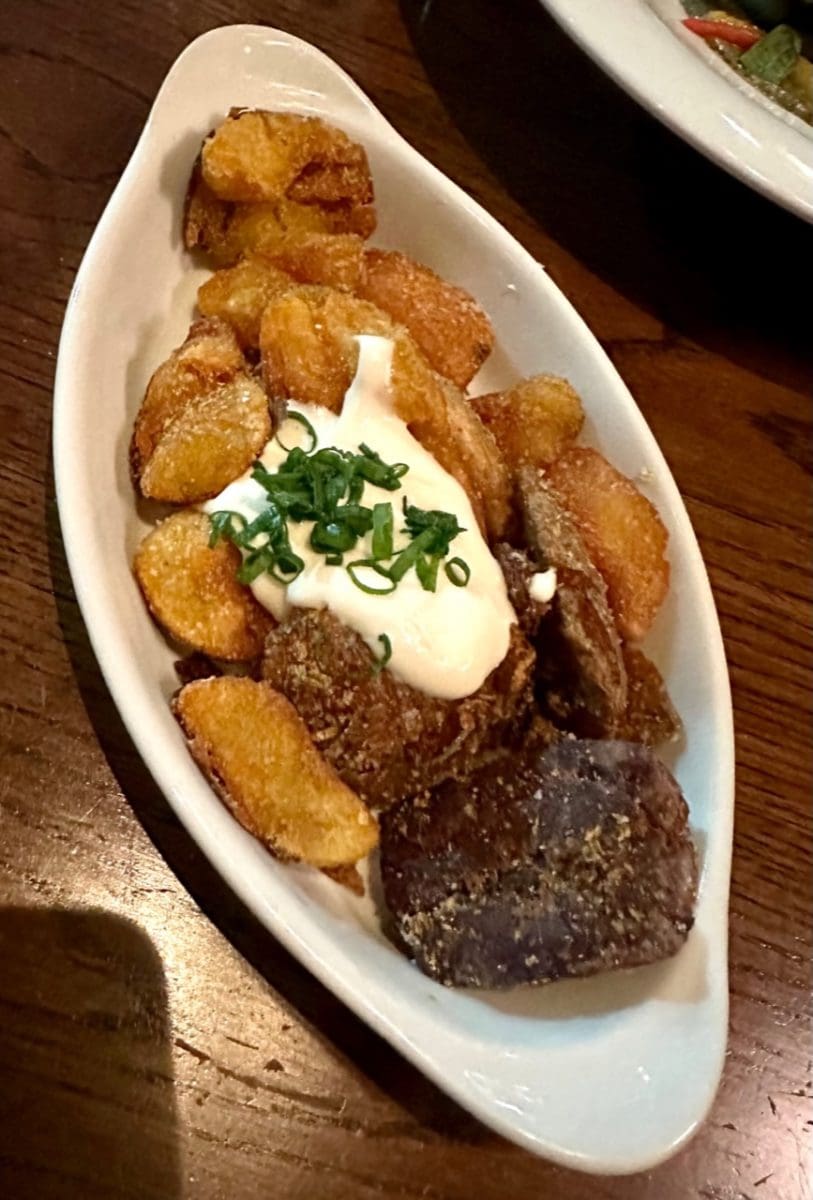 Smashed new potatoes, nutritional yeast, sour cream and scallion. The nutritional yeast adds a savory, cheesy, nutty flavor that is next level.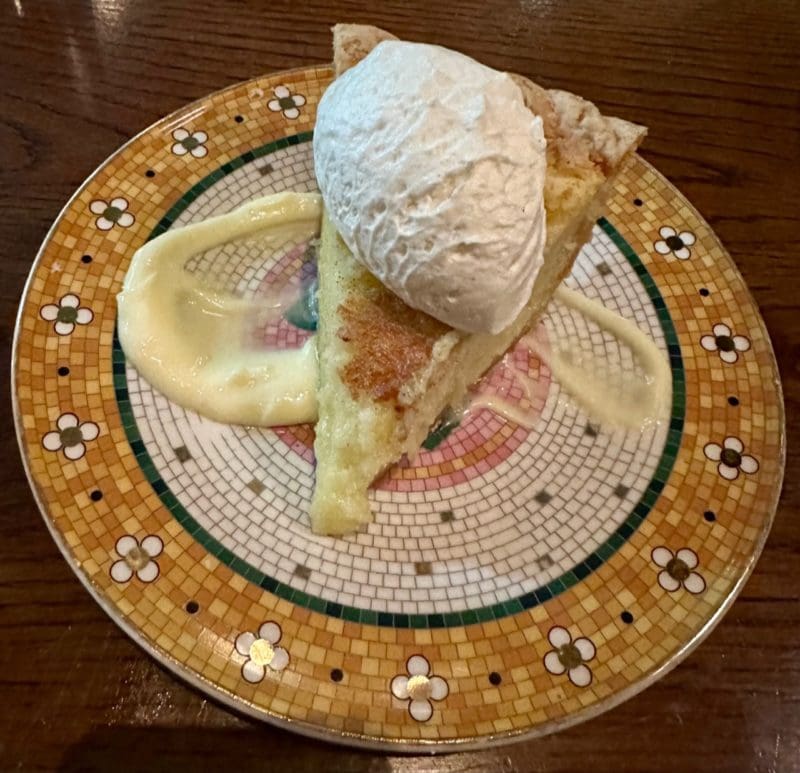 This meal had a sweet ending with Mashama's buttermilk chess pie, lemon curd and whipped cream. If you are visiting, you you must include The Grey – Savannah on your culinary journey. The seasonal menu changes to use the freshest ingredients, so check the online menu – here.