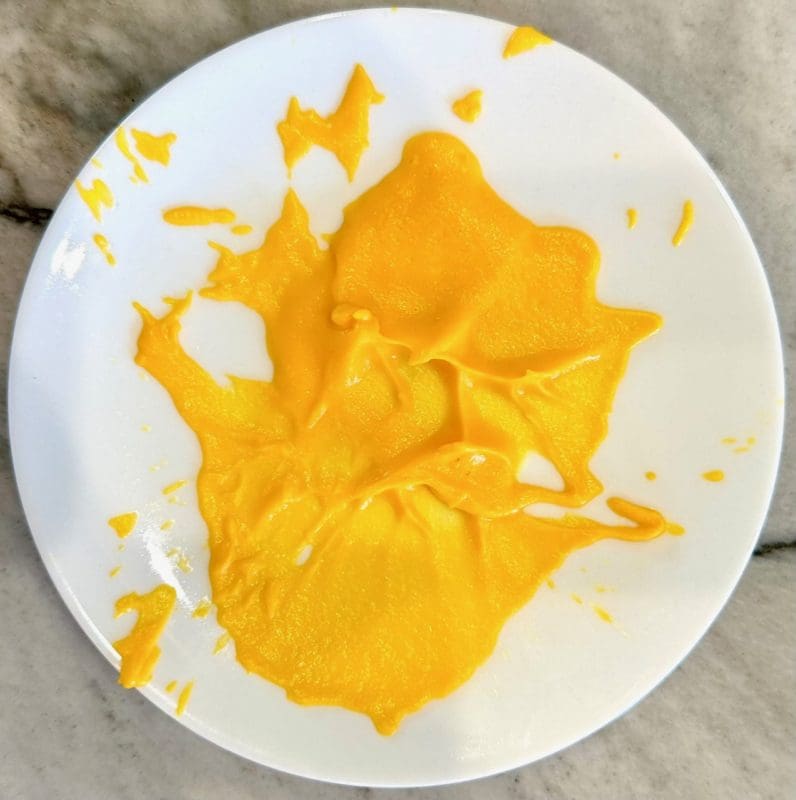 I know what you're thinking when you see carrot puree, but this is not your bland, unseasoned carrots in a jar! The gorgeous color and sweet, buttery flavor sings as a complimentary veggie to many dishes.
The natural sweetness of the carrots helps balance the richness of meats and seafood like scallops, sea bass or halibut also pair well. The splash plating shown above is used to showcase the proteins like the scallop shown below.
Optional Ingredients
While this is delicious as is, it can be flavored with many other herbs and spices. Curry, cumin and coriander can change the profile to middle eastern. Jump up the heat with curry powder or habanero pepper. Enhance the sweetness with honey or agave syrup and enjoy!
Let's Make Carrot Puree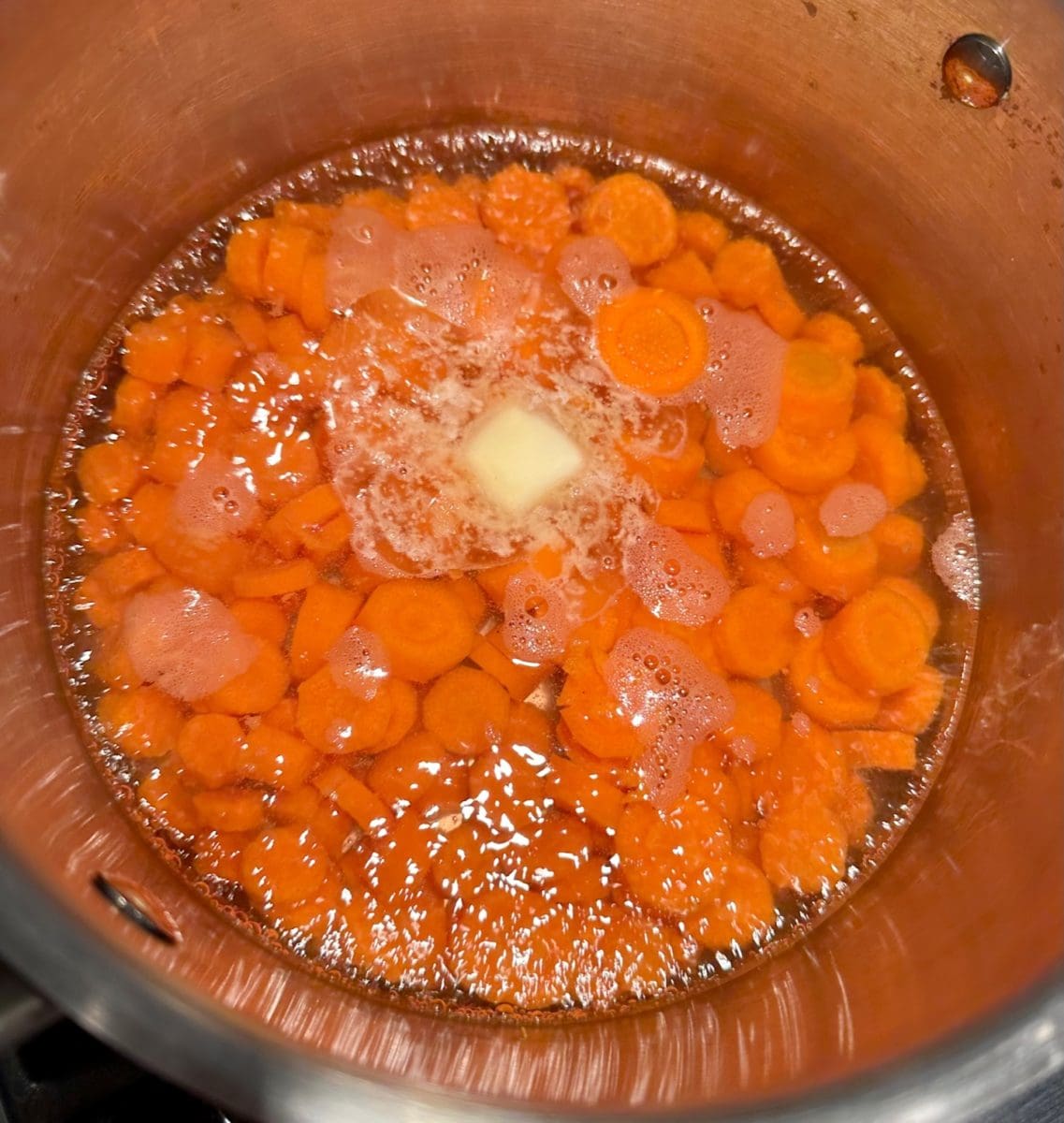 Slice and boil the carrots with butter.
Strain the carrots and place in a blender with the remaining butter, half and half, salt, pepper, olive oil and 2 tablespoons of reserved water. Blend on high speed to a smooth puree.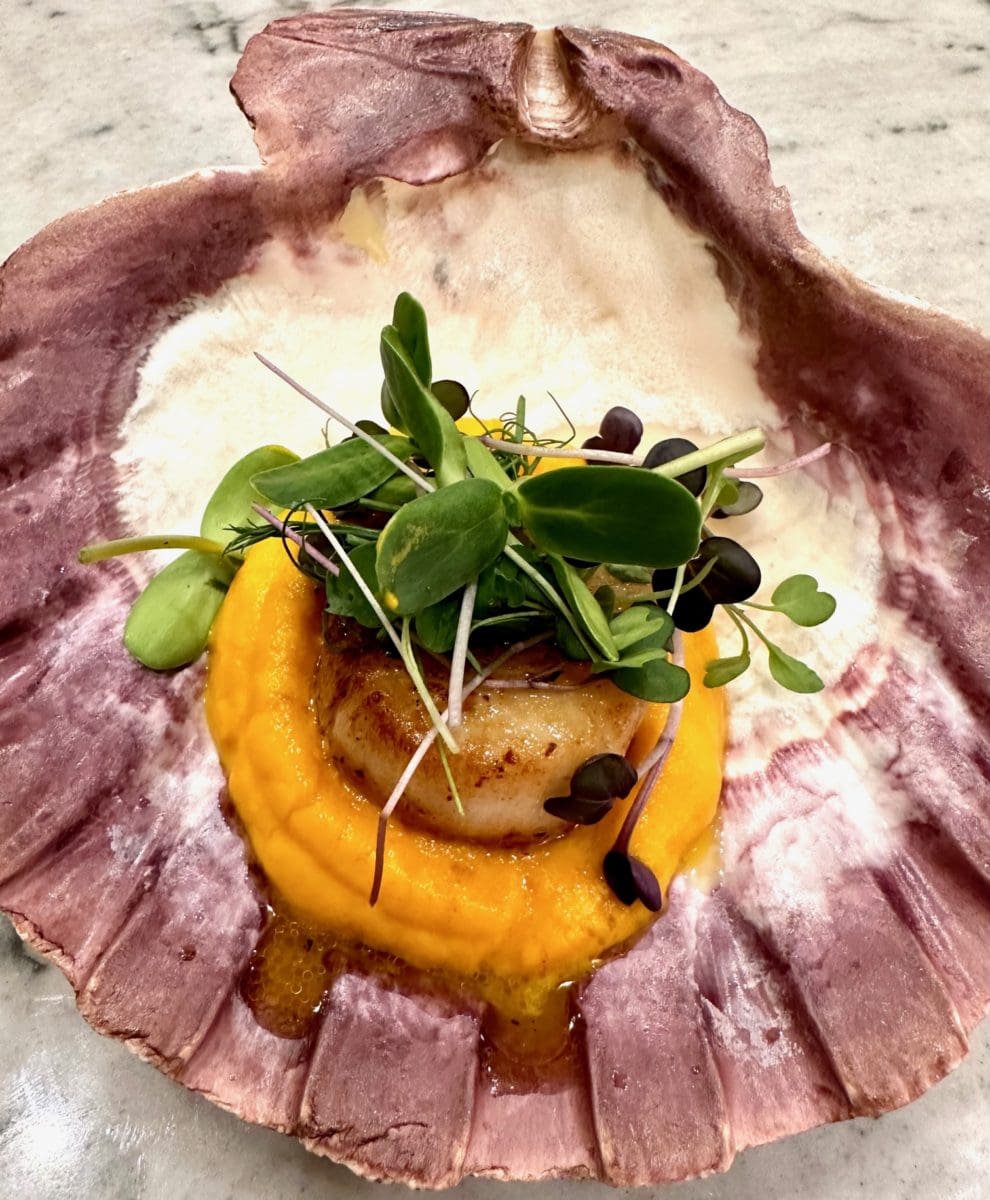 Plate under seared scallop and top with micro-greens.
Print
Carrot Puree
Pureed carrot, butter, half and half, salt and pepper
1

lb carrots – peeled and thinly sliced

4

TBL unsalted butter

1/4 cup

half and half

1

pinch kosher salt

1

pinch ground white pepper

1 tsp

extra virgin olive oil
Instructions
Cover the carrots with water and a pat of butter. Simmer for 20 minutes until soft enough to mash with a fork
Reserve a cup of the water and strain the carrots
Transfer the carrots to a blender, add the remaining butter, half and half, salt, pepper, olive oil and 2 tablespoons of reserved water
Blend to a smooth puree. Add more water a teaspoon at a time if necessary to achieve silky smoothness
Serve immediately or refrigerate in an air tight container until ready to use