These will drive you crazy with desire, grasping for another and another until there are no more. They will push you to a fever pitch, sparring and fumbling over the bowl with your drinking companion. You will begin to tweak and be reduced to begging, while trying to remain calm and collected. On the verge of insanity, you sir, or madam, have become Certifiably Nuts.
These are comped on private planes and a perk for big spenders. They are sent by courier to black card and executive platinum club members, but we can enjoy them at home.
Certifiably Nuts for the Holidays
My recipe is heavy on the cashews, but sans peanuts. They're a perfect combination of sweet, salty and spicy that make you want…just…one…more. These make a great holiday treat, because everyone loves nuts. Package them in glass jars and gift them, little jars for the naughty and big jars for the nice! Ho, Ho, Ho!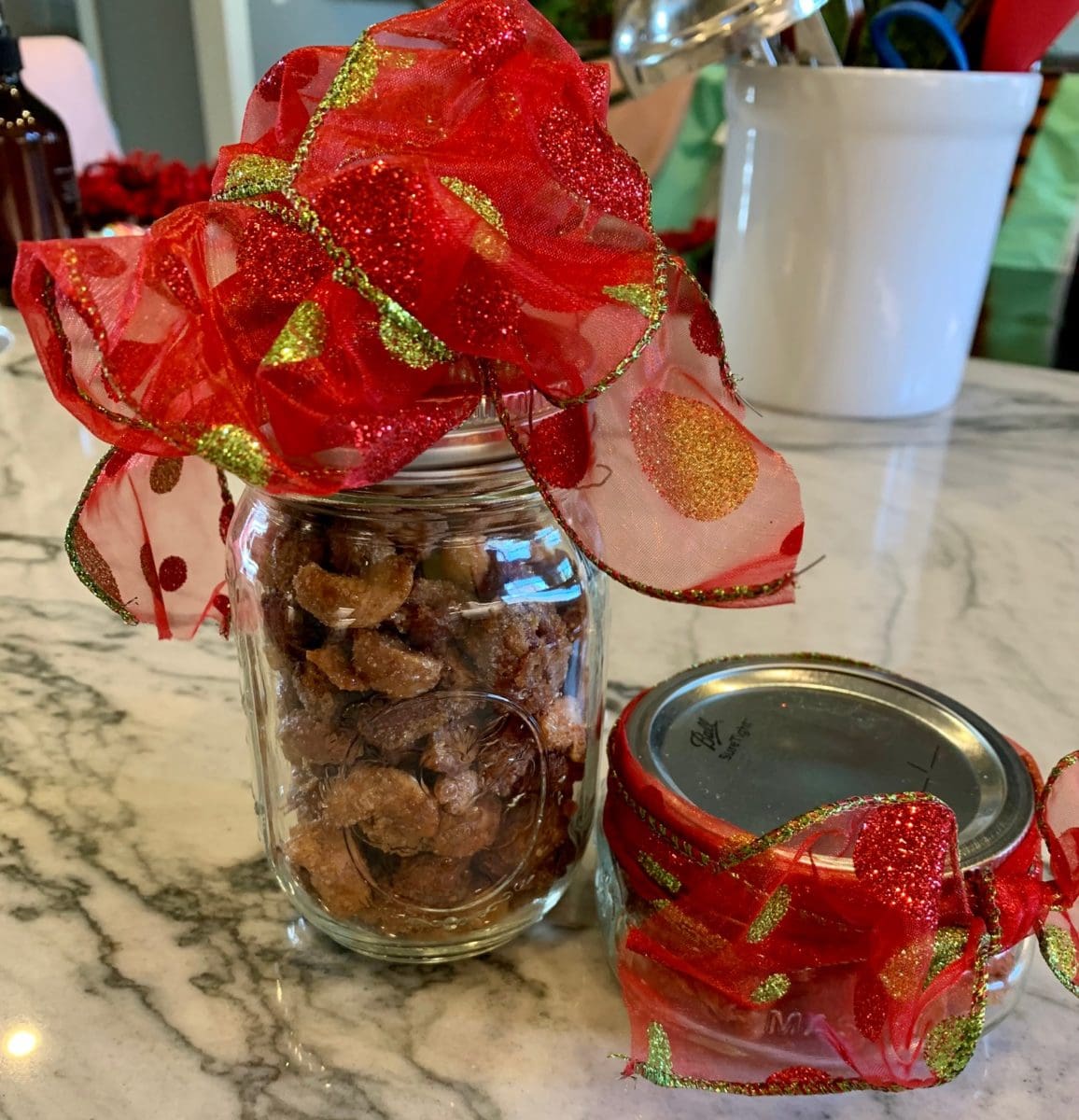 Print
Certifiably Nuts
Mixed premium nuts with two sugars, cinnamon and cayenne!
1

lb whole cashews

12 oz

almonds

12 oz

pecans

6 oz

pistachios – shelled

12 oz

macadamia

2

extra large egg whites

1 cup

granulated sugar

1/4 cup

light brown sugar – packed

2

–

1/2

tsp ground cinnamon

2 tsp

cayenne pepper

1

TBL salt
Instructions
Cover 2 baking sheets with parchment paper and preheat oven to 325
Mix the nuts and separately whisk all the sugar and spice together
Separate the egg whites and beat in a mixer on high speed until they are stiff
Fold in half the egg whites and sprinkle in half the sugar/spice mix
Gently fold in the remaining egg white and sugar/spice mix until homogenous
Spread the nuts evenly onto the 2 baking sheets
Bake for 15 minutes, remove and turn them over
Return to oven and bake for 8 more minutes, remove and turn them again
Bake for 5 more minutes, remove from oven and let cool
Break apart any that are stuck together and store in an airtight container until ready to serve