Print
Chocolate Gravy and Biscuits
I discovered chocolate gravy and biscuits the first time I set foot in Arkansas. The Ozark Mountain region claims it and I can vouch that everybody's grandma has a recipe. Nonetheless, when you get past the thought of gravy with chocolate in it, and let's face it, that just seems weird, you might discover something worth a taste. My co-workers fought over who would be the first to fix it for me and, blush, I enjoyed more than one helping. This is something my adopted state adores because it's an Arkansas Original.
Gravy – Not Gravy
Chocolate gravy isn't real gravy as you and I know it, because it isn't made with rendered fat. It's really a sauce, emulsified and reduced to the consistency of gravy. It's name comes from that, and because it's part of breakfast. Traditionally served over hot biscuits and accompanied by bacon or sausage and eggs like any other country breakfast, it adds a sweet component. Think about it like you would maple syrup on pancakes. There now, are you ready to try it?
1 cup

sugar

1/4 cup

cocoa powder

3

TBL AP flour

1

–

1/2

tsp baking powder

1

pinch salt

2 tsp

vanilla extract

1

–

3/4

cups whole milk

1

TBL unsalted butter

4

–

8

biscuits
Instructions
Whisk the sugar, flour, cocoa powder, baking powder, and salt together in a large saucepan
Add the milk and slowly whisk to combine thoroughly
Cook over medium heat, stirring frequently until slightly thickened like gravy, about 10 minutes
Remove from heat and stir in the vanilla and butter until the butter is melted and well incorporated
Serve immediately over hot biscuits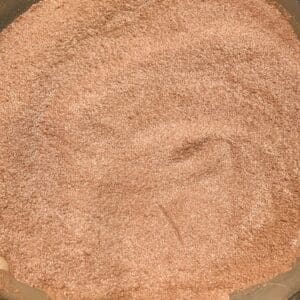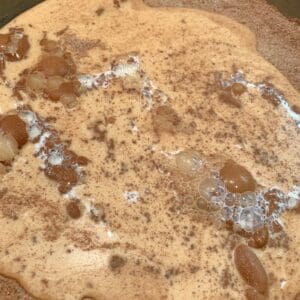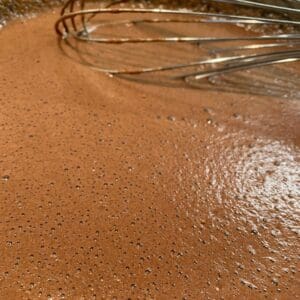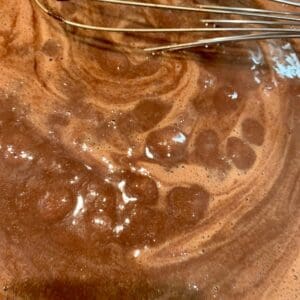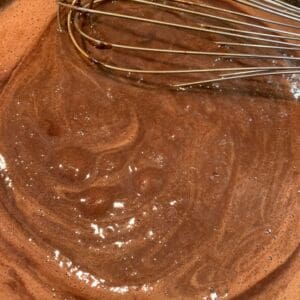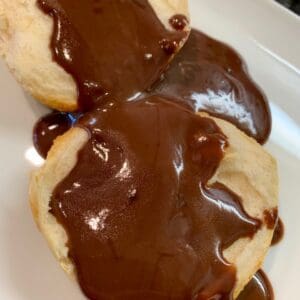 And just one more thing…
Before all you denizens of Appalachia get your feathers ruffled, I am aware that you also lay claim to inventing "chocolate" gravy. Maybe you did and maybe you didn't, but I can tell you that Arkansans cherish this as an important, iconic breakfast dish.