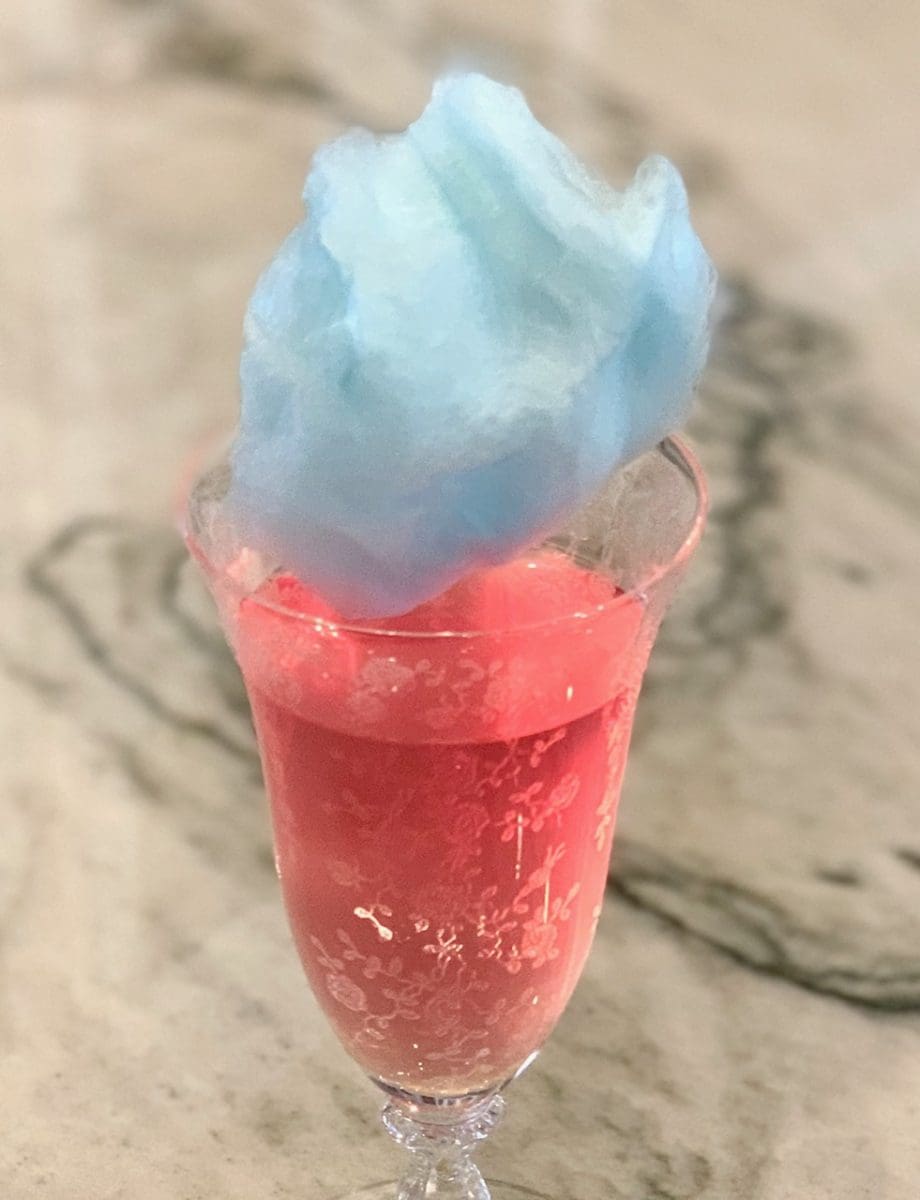 Cotton Candy is a beautiful pink infusion made with blueberries, orange and kiwi. It's the first cocktail using a Porthole from Crucial Detail. The gorgeous color is a pleasant surprise, because I expected something much darker, closer to to matching the berries. The iconic carnival treat is the obvious name.
Alternate Spirits
I tested this infusion twice, the first with London dry gin and the second with vodka. The vodka cocktail is more fruit forward because the neutral grain spirit allows the infused flavors to shine. The gin version is heavily influenced by the botanicals used to create the nose and flavor of the gin. While drinkable, an elementary school report card would note that the competing flavors do not play well together.
My tasting panel comments also favored the vodka cocktail which is richly influenced by the fruits and zest. They questioned the alcohol volume because they were so smooth, but smoothness is a virtue. It became apparent after a certain amount of elapsed time that each cocktail contained a generous amount of spirit. It will be our secret how that was determined.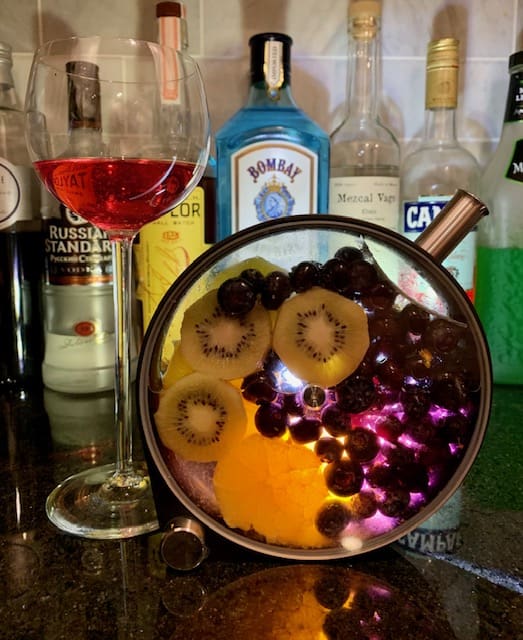 Print
Cotton Candy
A vodka infusion with blueberry, orange and kiwi
40

–

50

Fresh blueberries

4

slices of peeled kiwi

4

slices of peeled orange
Zest of

one

half orange

7 oz

vodka

6

blueberries soaked in simple syrup for

two

days
Instructions
Zest, peel and slice the fruits, then arrange as artistically as possible in the Porthole
Cover the garnish blueberries with simple syrup, cover and refrigerate 2 days
Seal the porthole, add vodka and let it rest for a day
Toggle the porthole by gently inverting it and return to a standing position
Rest one more day for a total of two days
Chill in a mixing glass with ice
Strain and serve, up, with two or three of the soaked blueberries on a cocktail pic