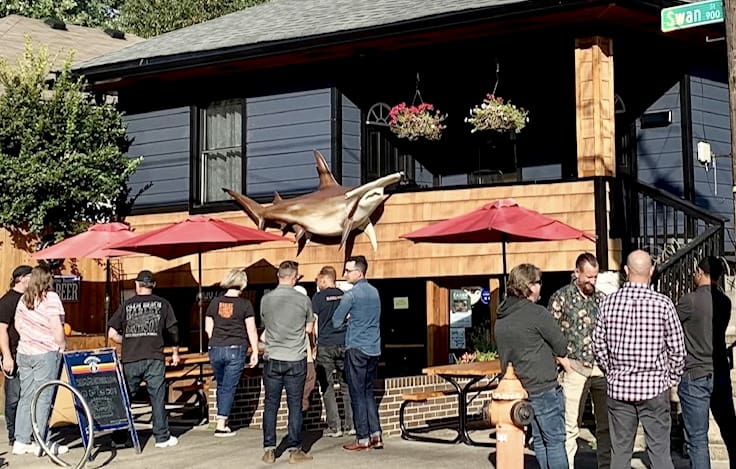 Hammerheads serves pub grub in the Germantown neighborhood of Louisville, Kentucky. Named after the immigrants that settled here in the mid 1800's, it's full of shotgun houses with a dive bar on every corner and home of the World Championship Dainty Competition.
If you don't count the stuffed shark above the door, the food is the main attraction. It is, admittedly, an elevated version of pub grub that's popular enough to make this a long wait if you're not there at the opening bell.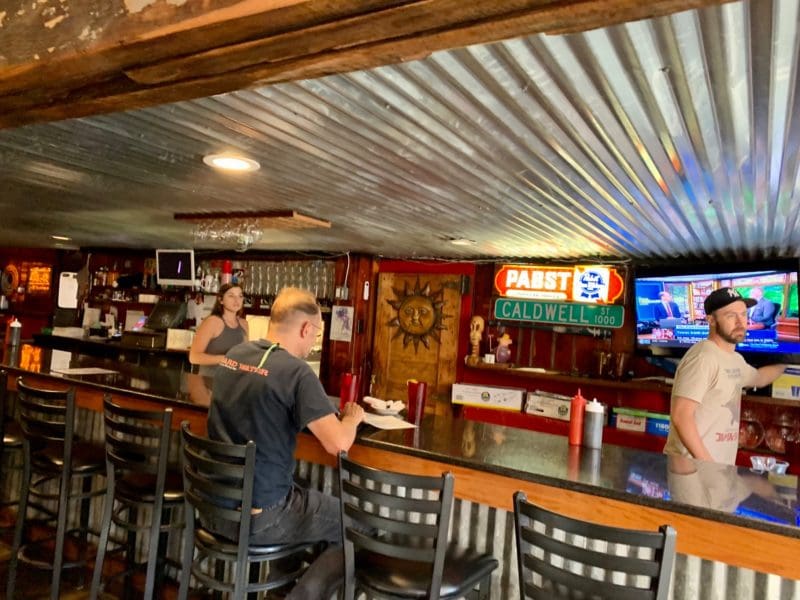 The Menu
The menu is full of tasty treats that offer something for everyone, including two vegetarian "burgers". Notable apps are the crispy mac and cheese balls and smoked chicken wings in addition to our mushrooms pictured below.
A selection of sandwiches, ribs, burgers and tacos with 10 options for fries, baked beans and potato salad round things out.
Our Dinner at Hammerheads – Louisville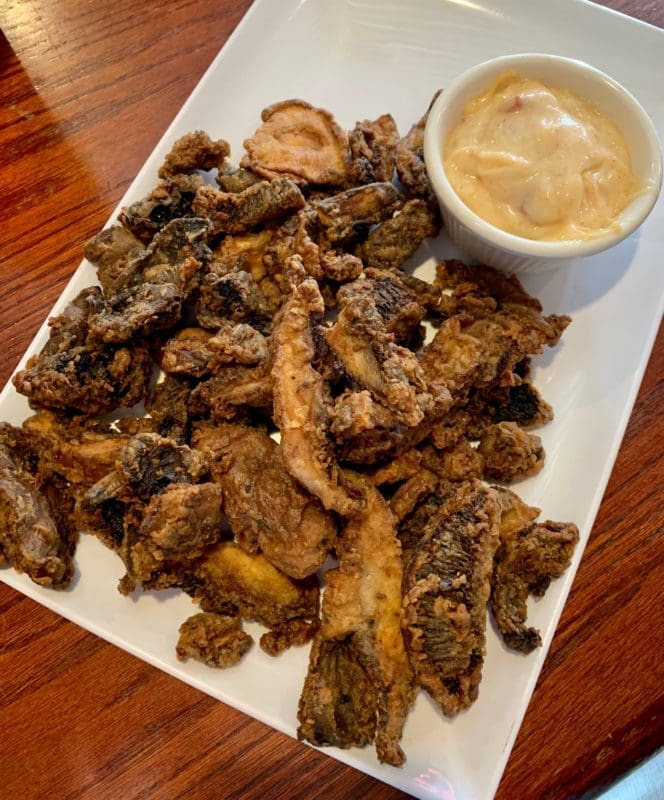 Other starters include crispy mac and cheese balls with hollandaise, smoked chicken wings with hot sauce and ranch or sliders made with duck, pulled pork, brisket or pork belly.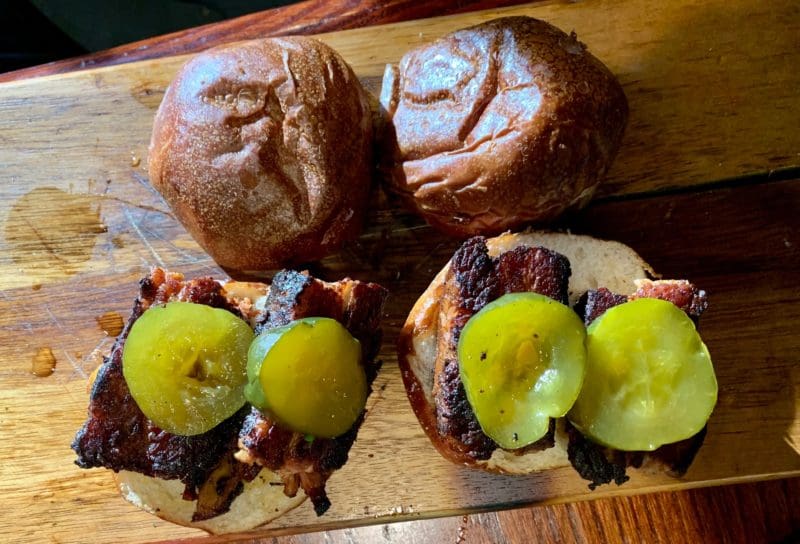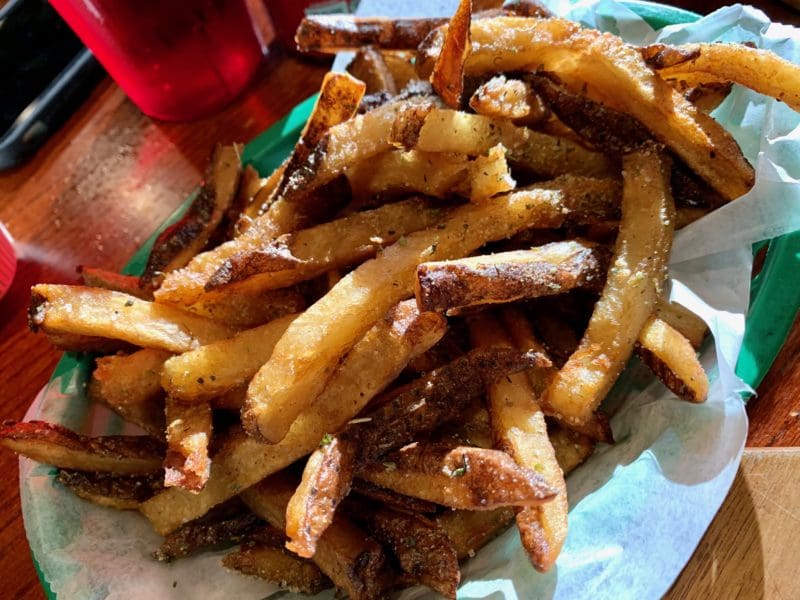 Fries are available unadorned, "grippo" style with sweet and spicy barbecue seasoning, tossed in truffle oil or garlic and herbs. Sweet potatoe fries are also offered. All come fried in your choice of oil or duck fat!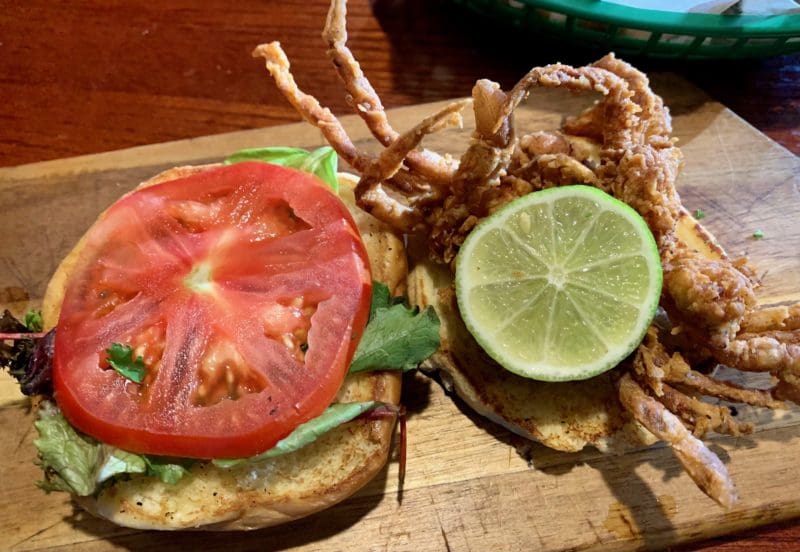 Sandwich options include crispy catfish on texas toast with lettuce, tomato and tartar sauce, and with pork belly, brisket or roasted duck. Burgers are available with elk and venison or black angus beef. Tacos are made with any of the aforementioned meats and fish and in Nashville Hot versions.
The atmosphere is full of energy and the prices very reasonable. When in Louisville, dine as I do and visit Hammerheads!