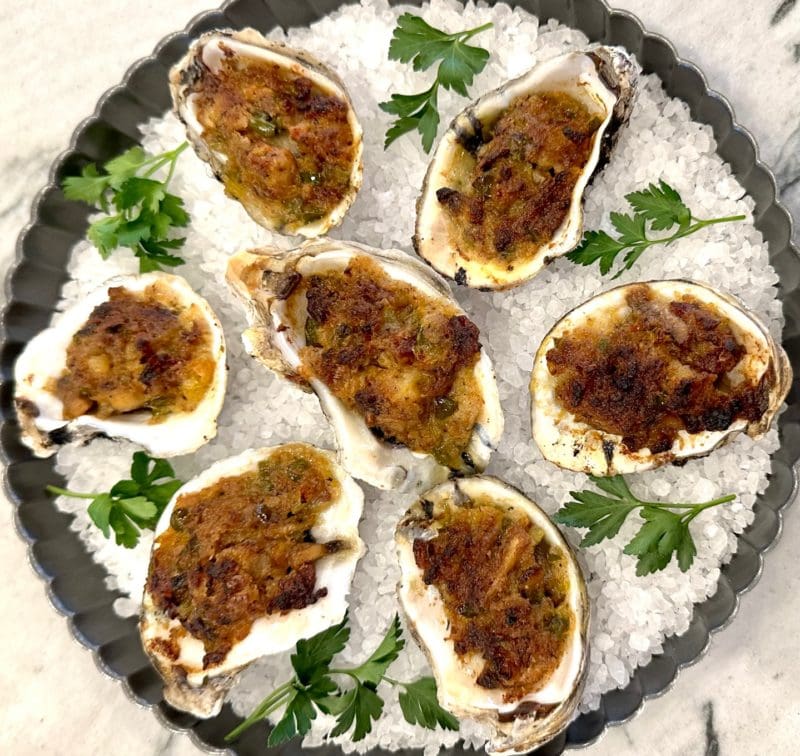 I first tasted Oysters Bienville at the behest of Jeanine, our beloved Cajun hostess at the Colonial Steakhouse. Later, in New Orleans I had another go at them prepared by Chef Paul Prudhomme, again at Antoine's, and yet again at Arnaud's. They rocketed to the top of my baked oyster preference, no offense Mr. Rockefeller.
Full disclosure requires me to say that I love oysters on the half shell most, but I will eat and enjoy them any way you fix them. Poke around my blog for a wonderful mignonette to dress them on the half shell, or to discover the joy of rolled oysters and oyster dressing.
Oysters Bienville has layers and layers of flavor from a lengthy sauce making process, but they are well worth the effort. It's my favorite among the baked oyster family. As always, use freshly shucked large gulf oysters, or wait until you can!
Making Oysters Bienville
Begin with live gulf oysters, shuck them and reserve the liquor and shells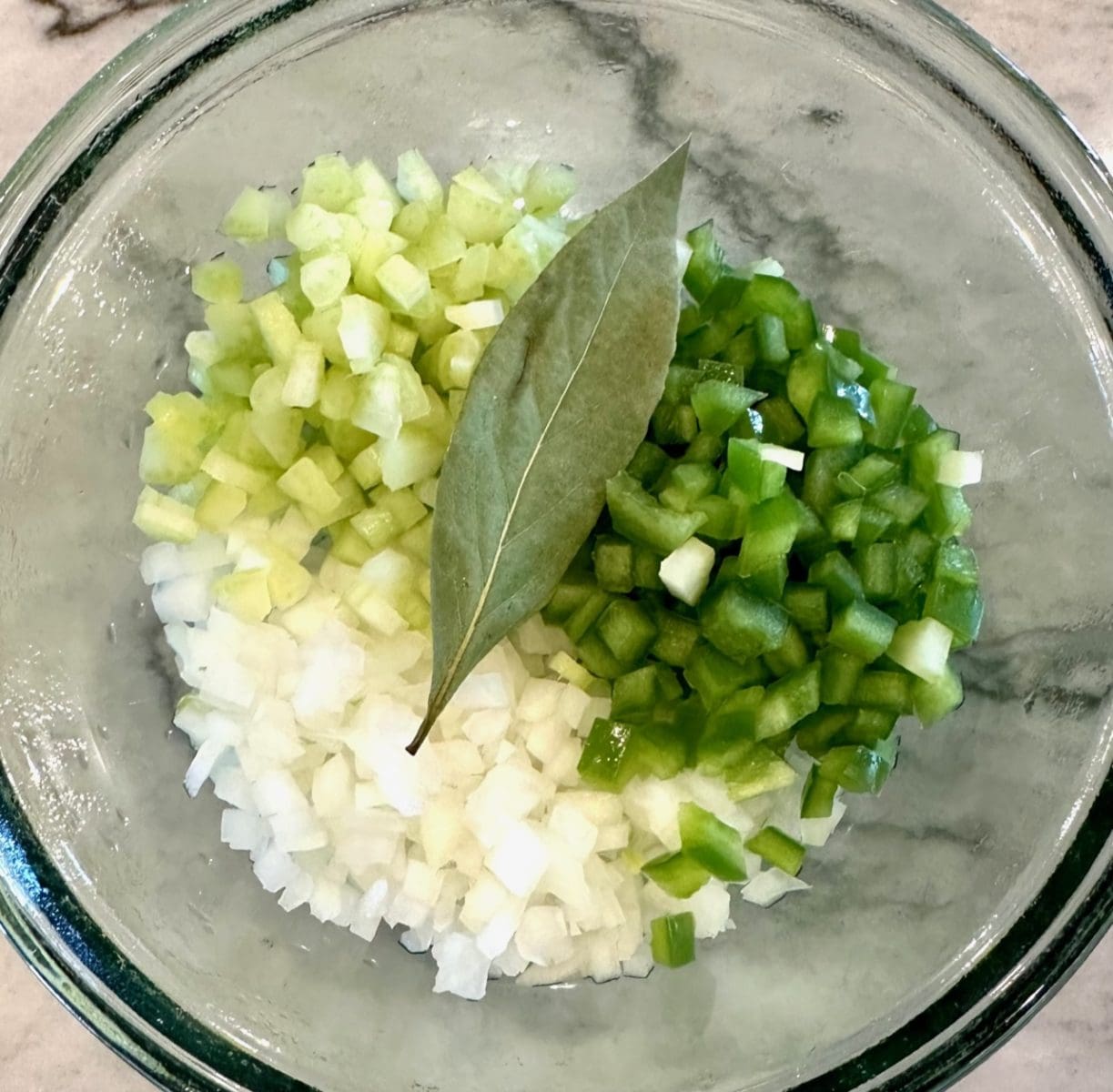 Dice the onion, celery and bell pepper.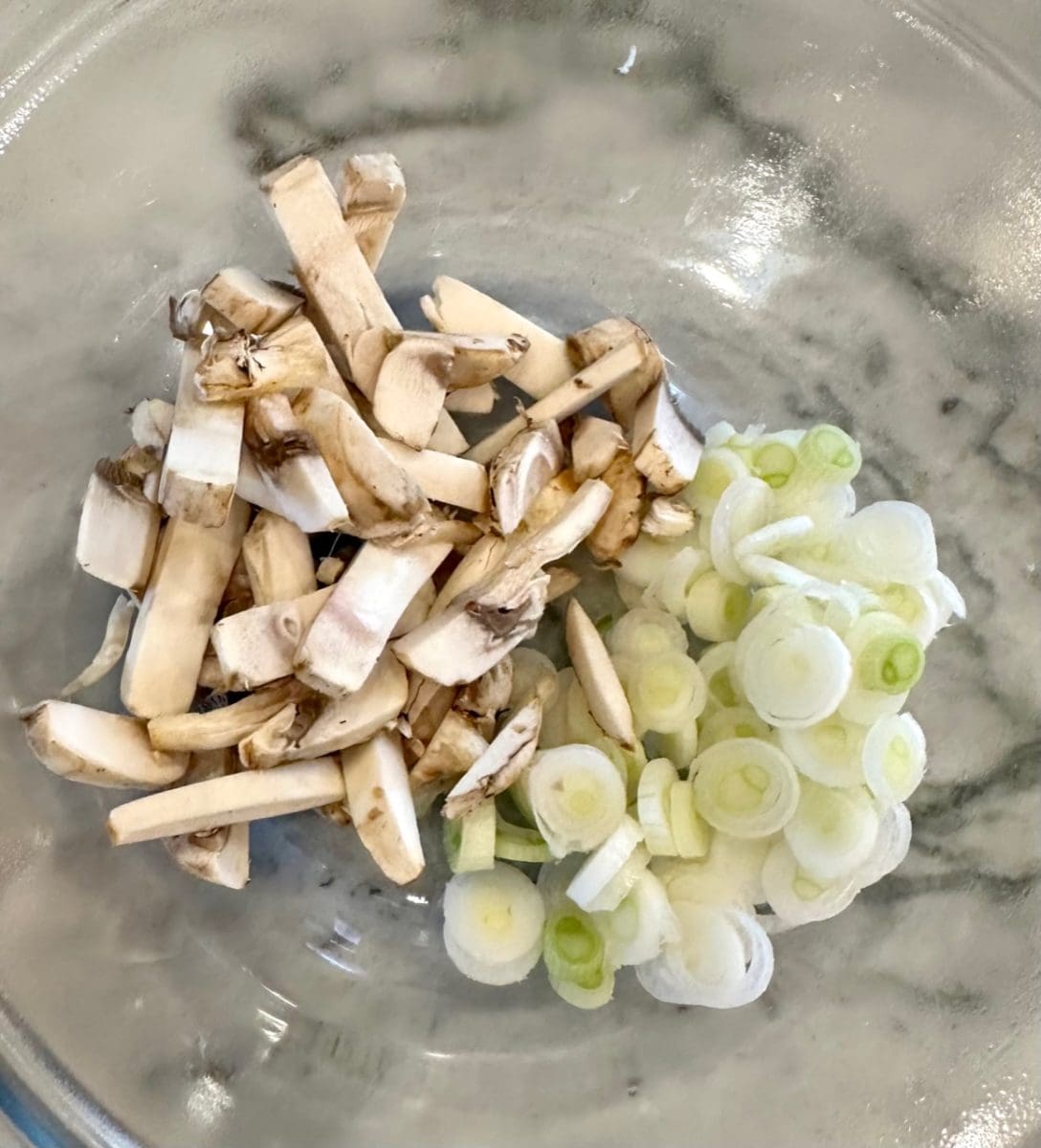 Slice the mushrooms and green onions and dice the shrimp.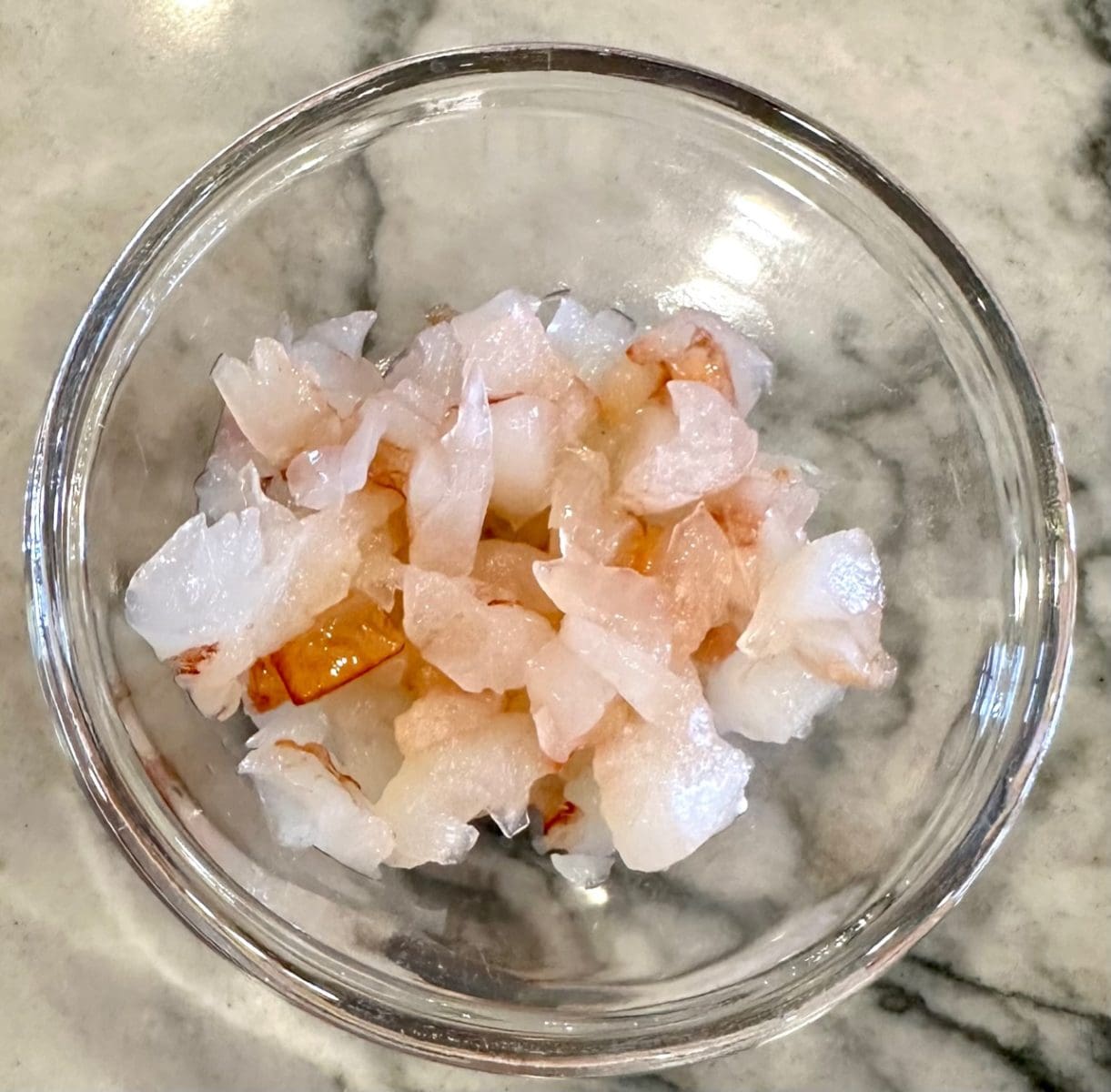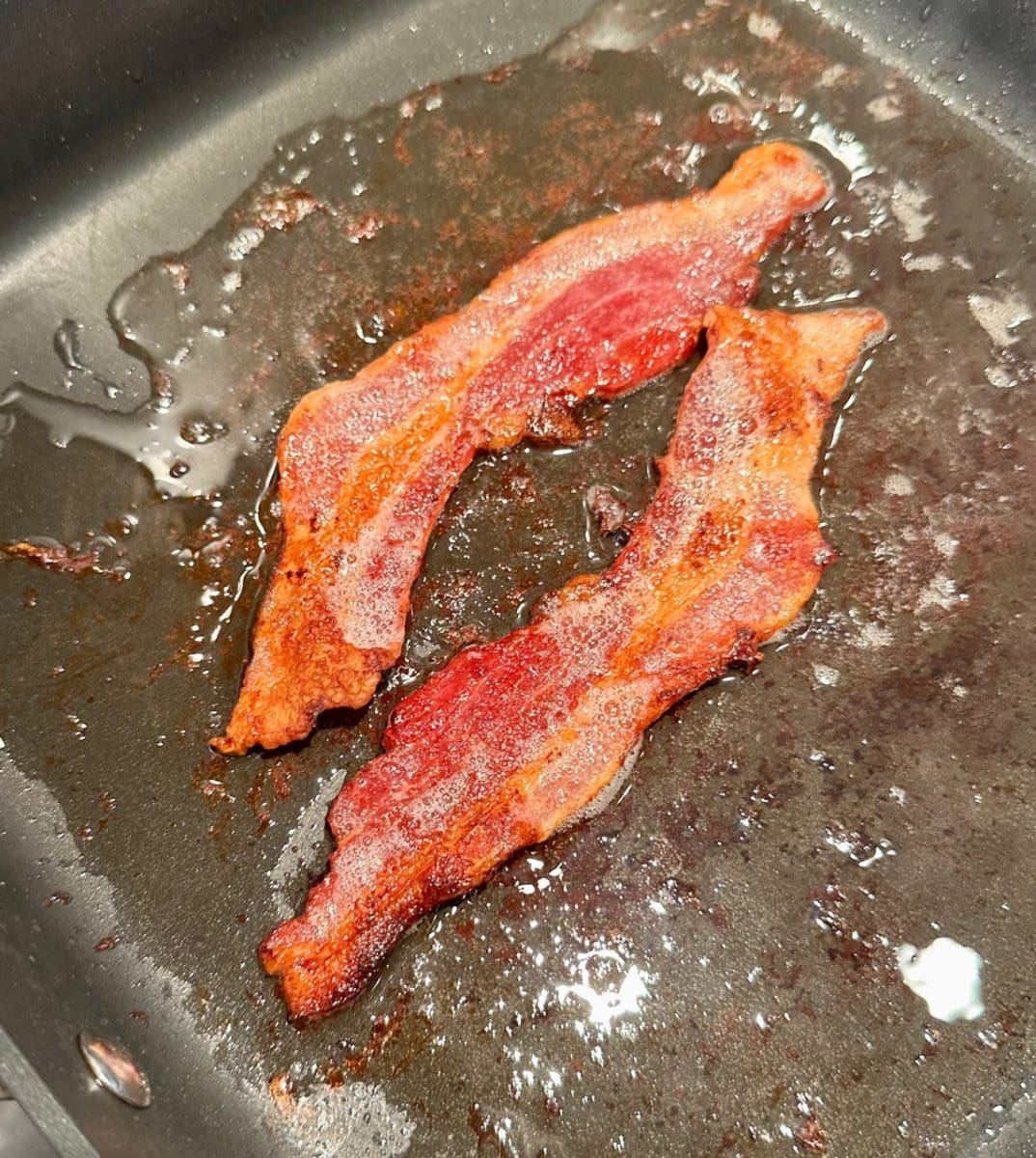 Crisp the bacon, set aside to cool and reserve the grease.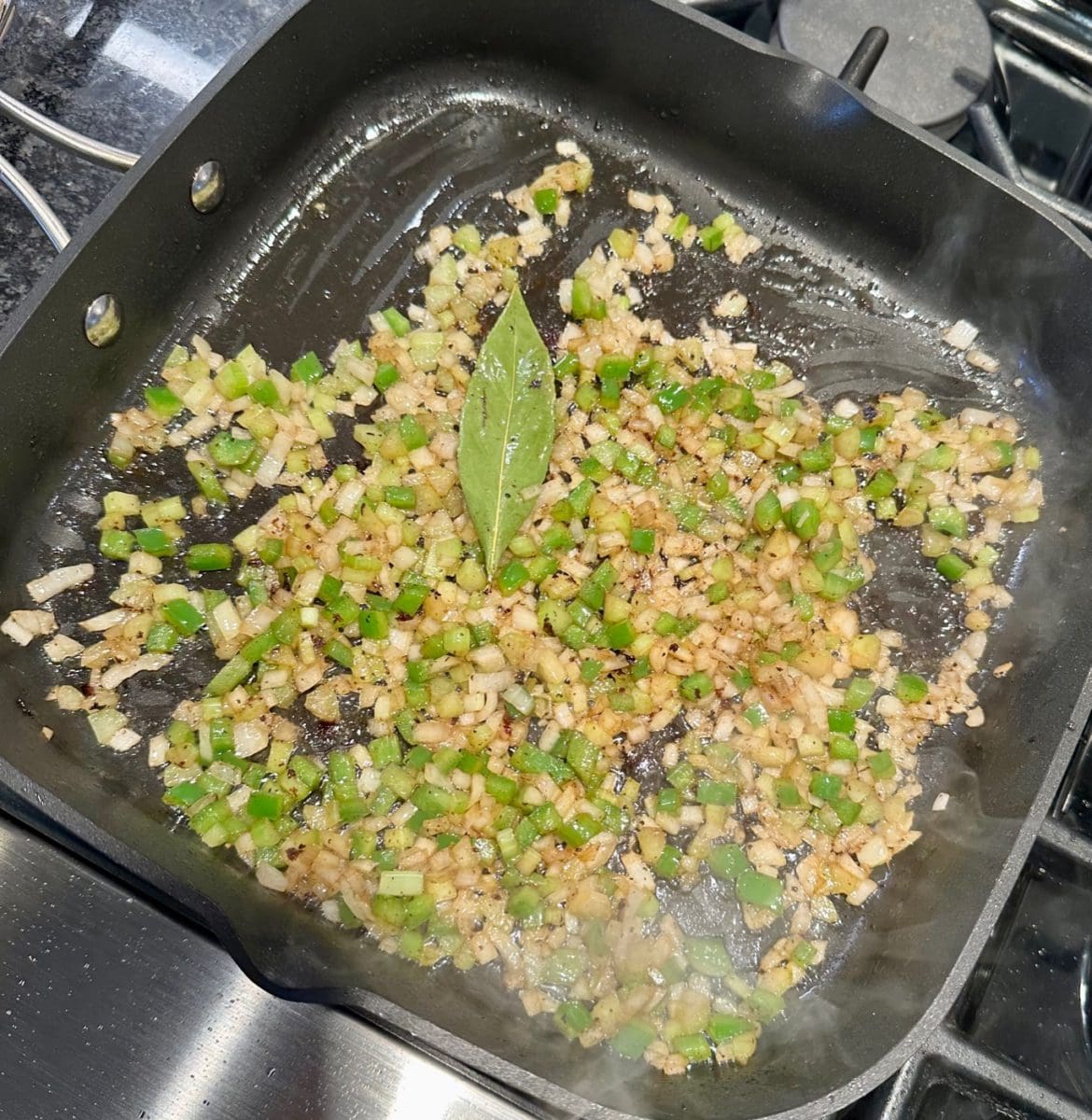 Sauté the holy trinity until they soften.
Add the green onion and mushrooms and sauté until the mushrooms soften.
Add the milk and cream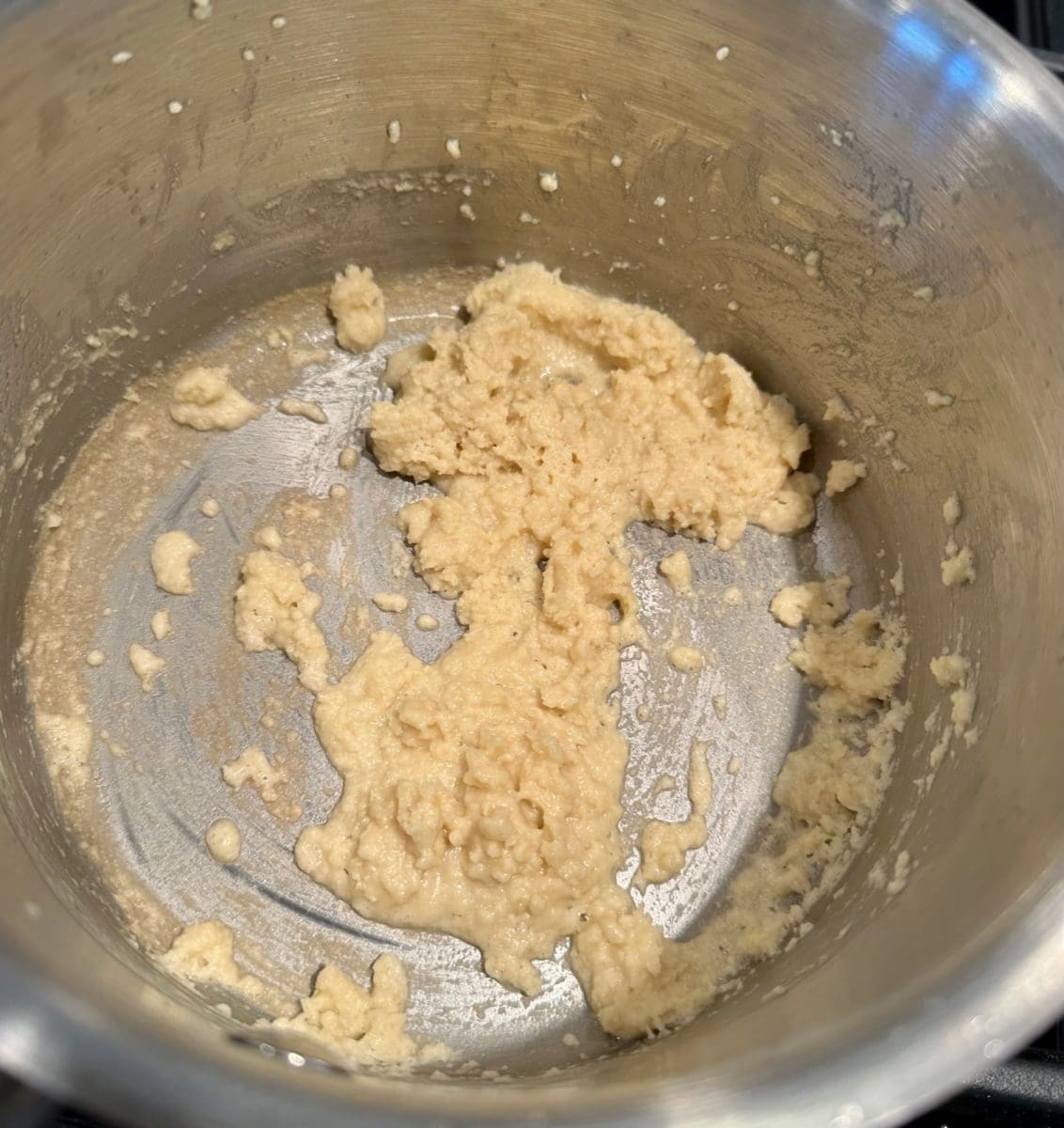 Make the roux from equal parts butter and flour by weight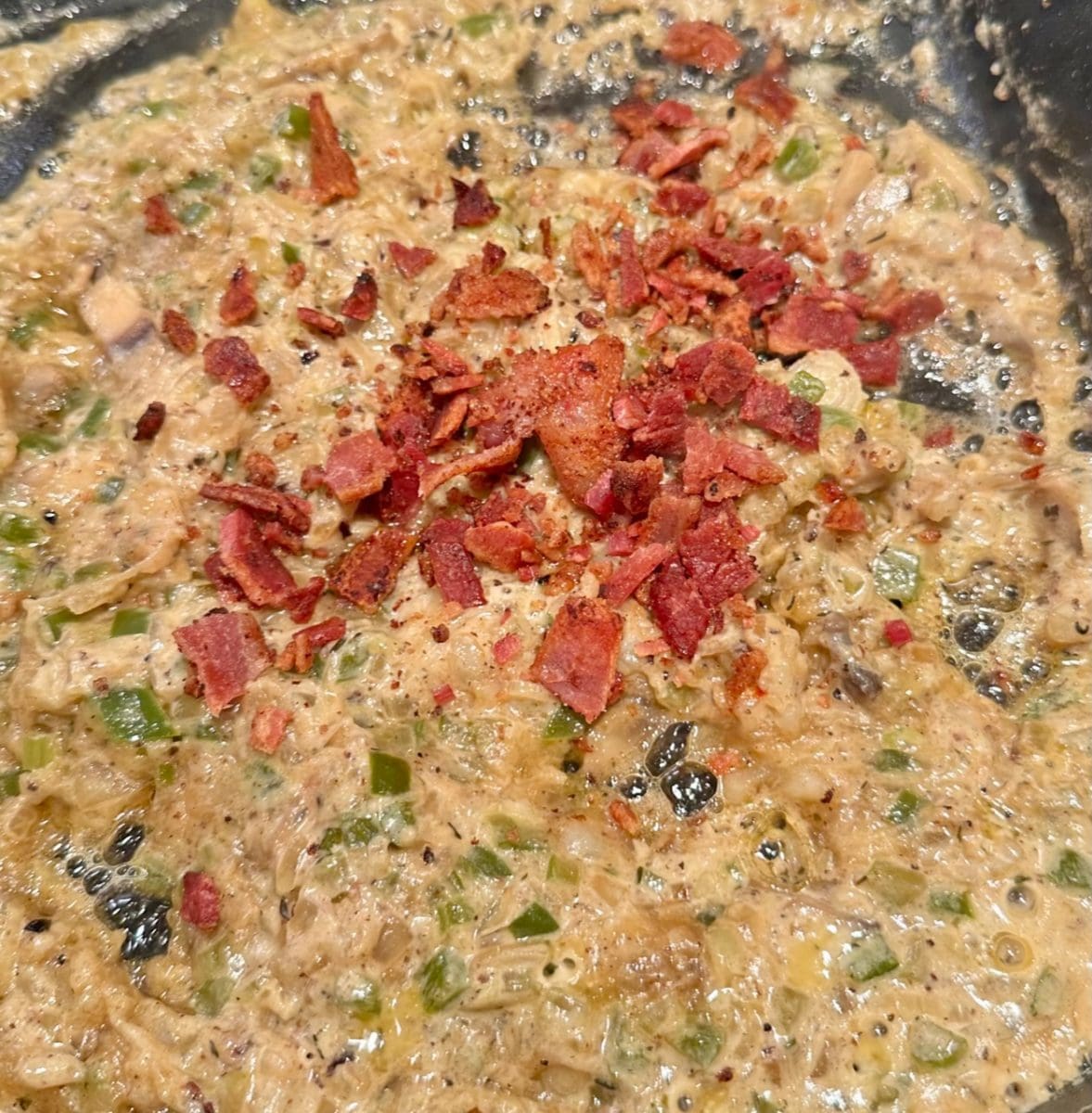 Stir in the roux, crush the bacon by hand and stir until it thickens.
Finished Bienville sauce. Remove from heat to cool and chill briefly while preparing the oysters.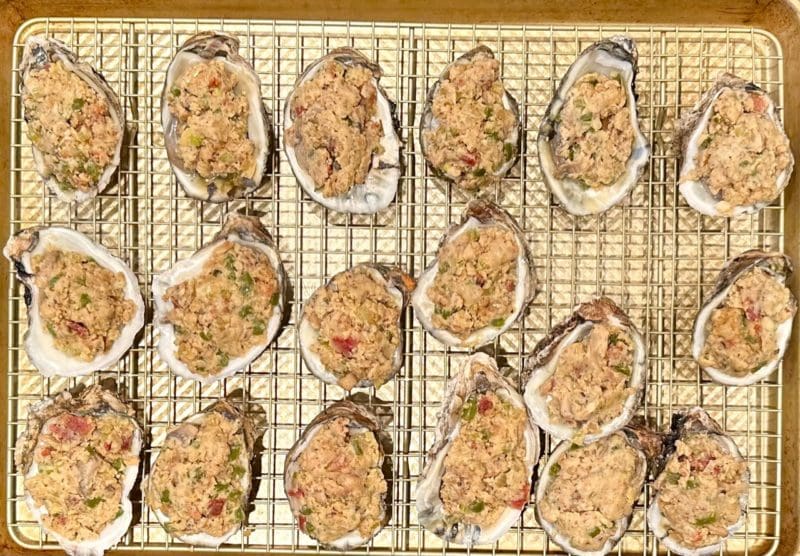 Ready to bake with one oyster per shell and completely covered with sauce.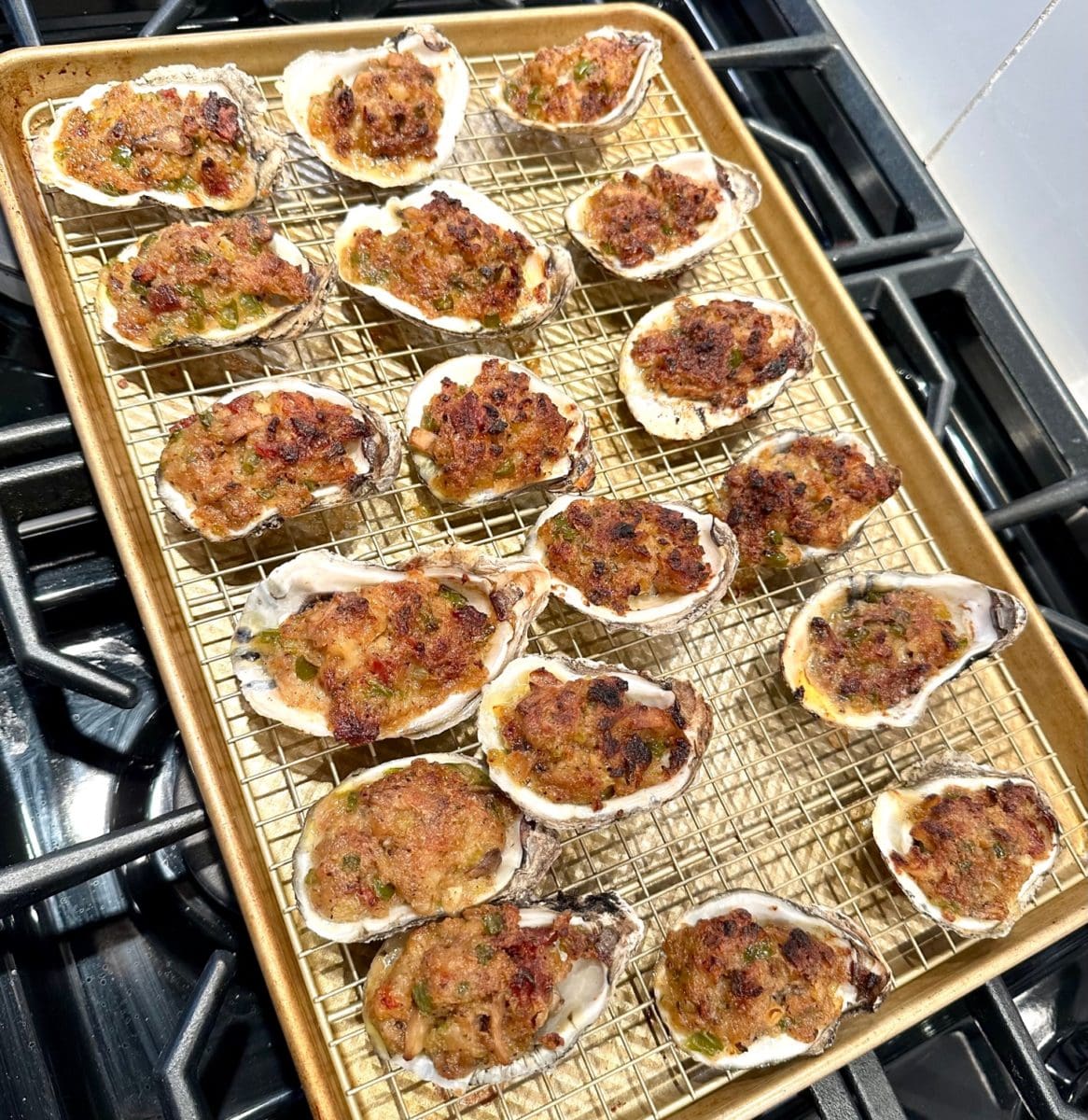 Oysters Bienville ready to serve!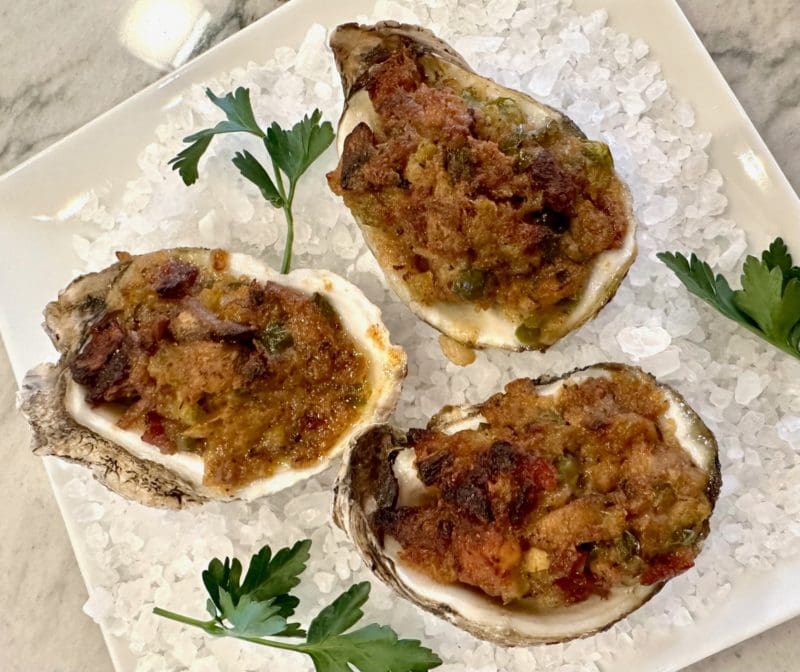 Ready to eat!
Print
Oysters Bienville
Cajun/Creole Baked Oysters topped with a Bacon Cream Sauce
18

live, large gulf oysters – shucked – reserve liquor and shells

4

slices of bacon – fried crisp and broken into small bits

3/4 cup

yellow onion – finely diced

1/2 cup

celery – finely diced

1/4 cup

green bell pepper – finely diced

1

bay leaf

1/4 tsp

sea salt

1/8 tsp

ground white pepper

1

big pinch cayenne pepper

1/4 tsp

dried thyme

1/4 tsp

dried leaf oregano

1 tsp

minced garlic

1/2 cup

sliced mushrooms

1/2 cup

(about 6) green onions – whites only – thinly sliced

1/4 cup

shrimp – diced

1

big splash sherry

1/4 cup

oyster liquor – strained

1/4 cup

whole milk

1/2 cup

heavy cream

1

–

1/2

TBL unsalted butter
AP flour – equal weight to the butter!
Rock salt – for presentation
Parsley – garnish
Instructions
Shuck the oysters, strain and reserve the liquor. Scrub the 18 largest half shells with clean water (no soap) and discard the rest. Refrigerate everything until ready to use
Fry bacon in a large pan until crisp and set aside on a rack to cool. Snack on two pieces and reserve two for later use
In the same pan with 1-2 tablespoons of the bacon grease, add the onion, bell pepper, celery and bay leaf, then cook over medium heat, stirring occasionally until the onion becomes soft
Reduce heat to low. Add salt, white pepper, cayenne, thyme, oregano and garlic. Cook, stirring occasionally for 1 minute
Add mushrooms and green onions. Cook, stirring occasionally until the mushrooms become soft, about 2-3 minutes
Add shrimp, sherry, oyster liquor and cook, stirring occasionally until the shrimp turn pink, 1-2 minutes, Scrape the bottom of the pan to incorporate any charred bits
Pour in the milk and cream and bring to a boil, then lower heat and simmer for 3-4 minutes
Remove the bay leaf, reduce heat again and keep warm while making the roux
Make a blond roux using equal parts butter and flour by weight. Melt the butter in a small pan over medium – low heat and when it is bubbling add the flour a little at a time while constantly whisking to cook the flour and make a thick, light colored roux, about 3-4 minutes
Bring the Bienville sauce back to a boil and gradually whisk in the roux. Reduce heat to low and simmer for 1-2 minutes until thickened
Remove from heat, let cool and briefly chill while preparing the oysters
Preheat the oven to 500
Place the oyster shells on a rack in a baking pan. Place an oyster on each shell and top with enough of the bienville sauce to completely cover them
Bake for 15 minutes, changing to full broil for 1 minute more to give them a light crust
While they are baking prepare the serving dishes with the rock salt. After they are baked place them on the serving dishes and garnish with parsley