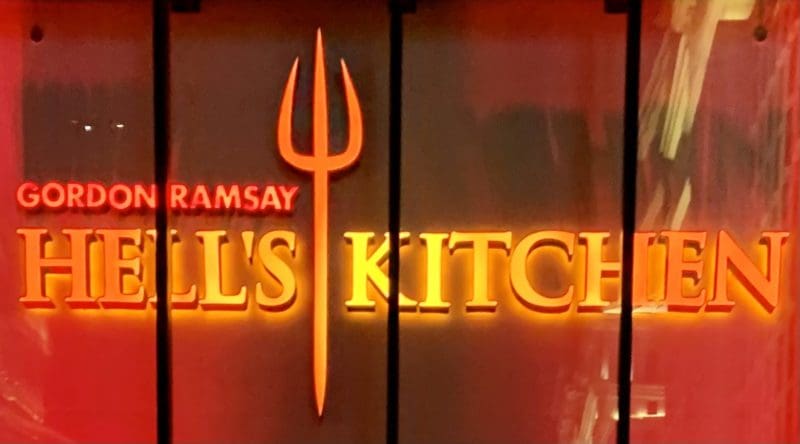 It's bold, it's brash, it's Gordon Ramsay and Hell's Kitchen – Las Vegas.
Let's be real. If his reality television show were the only thing you knew about Gordon, who in their right mind would want to dine with a screaming maniac? Dig a little deeper however, past the made-for-tv drama and you find a chef/entrepreneur/explorer/athlete and family man with serious culinary chops.
We were unsure what the "reality" would be dining here, but discovered the food is the real star of the show.
Ramsay's Restaurants
He doesn't just own Hell's Kitchen. In fact Gordon Ramsay Restaurants, Inc. would be better described as an empire. Twenty-four keep him busy on two continents. Together he currently holds seven Michelin stars and Restaurant Gordon Ramsay in Chelsea has three. He covers the culinary map with fish and chips, pubs and grills, burgers and steakhouses as well as those fine-dining establishments with Michelin credentials
Hell's Kitchen – Las Vegas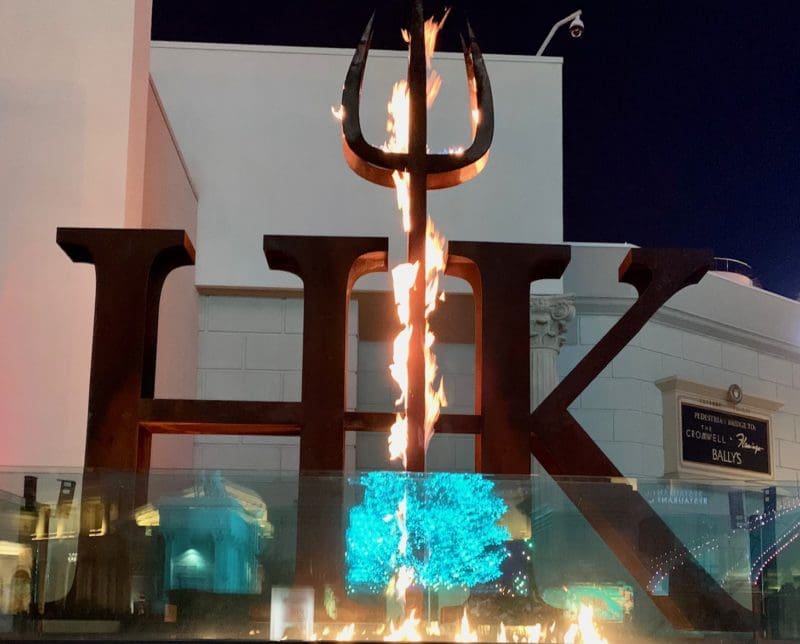 Walking past the flaming pitchfork into the restaurant and dining room adjoining red and blue kitchens feels familiar. It's as if you're on set, although the majority of filming occurs in studio, off site.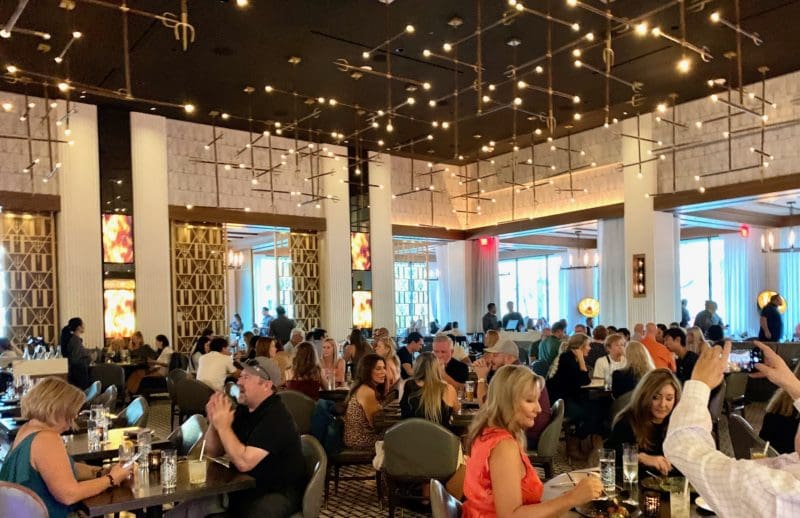 Executive chef Shawn Hamada recreates Gordon's signature dishes, minus the delays, misfires and raging arguments seen on the show. The kitchen and pass are models of efficiency and calm in the midst of the storm created by a huge crowd of diners.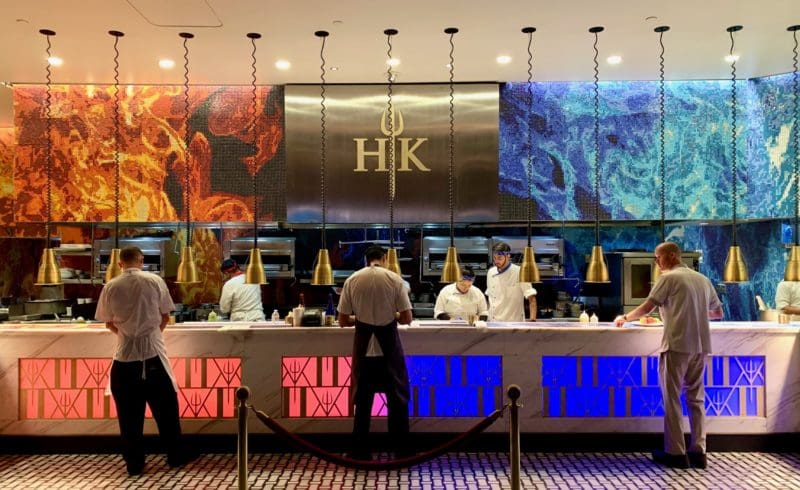 Chef Ramsay is a perfectionist. His obsession extends to those that work for him and nothing less is tolerated. When my better half requested a beef welly – medium, she was politely informed (and I paraphrase here) that if she couldn't accept medium rare, then she should consider another entree'.
Our server nervously explained, if Gordon saw an overcooked wellington on social media, somebody would pay the ultimate price. I think he meant termination of employment, but may have feared death!
Our Dining Experience at Hell's Kitchen – Las Vegas
Hell's Red Infusion mocktail with apple, strawberry, rhubarb puree, simple syrup and ginger beer.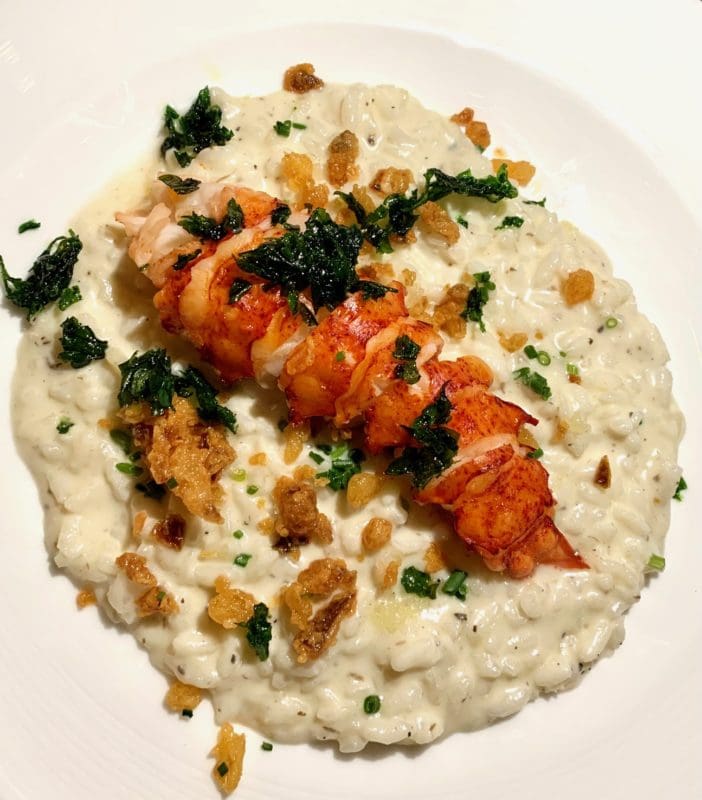 Butter Poached Lobster Tail, truffle risotto and crispy onions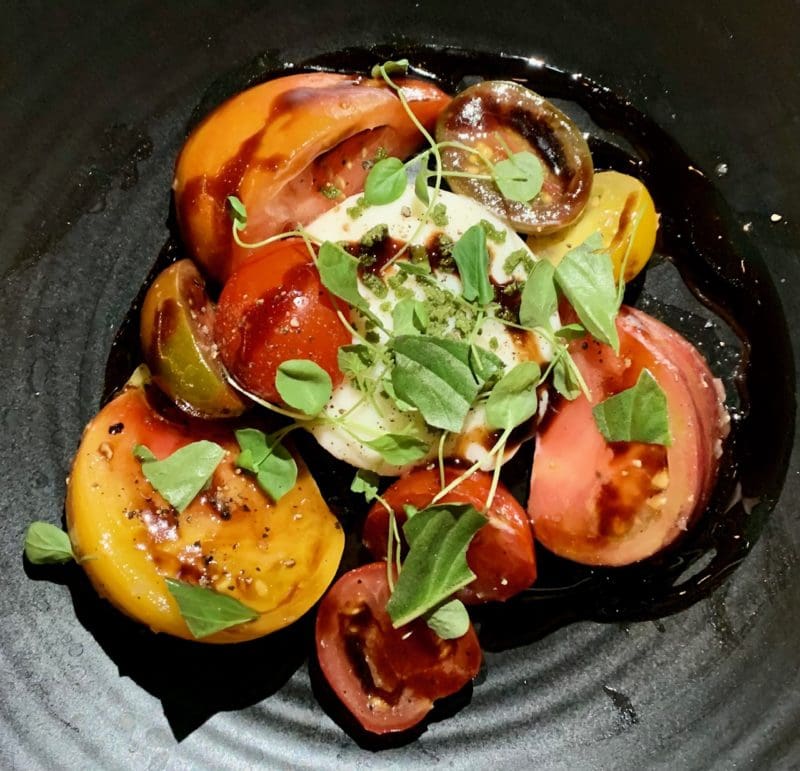 Heirloom Tomato Burrata Salad with white balsalmic vinegar, extra virgin olive oil and thai basil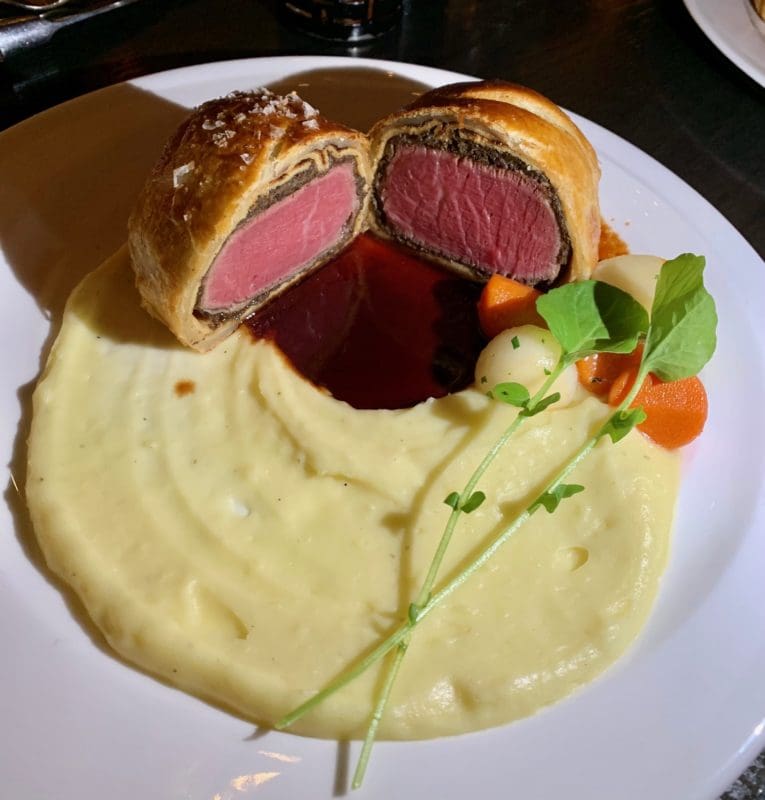 Beef Wellington wrapped in mushroom duxelles and puff pastry with potato puree, demi-glace and root vegetables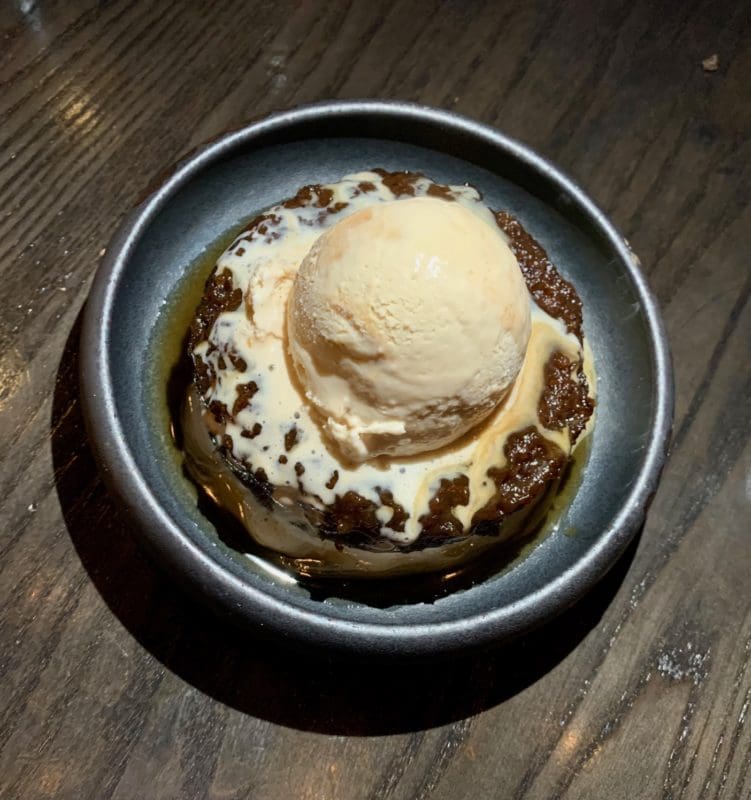 Sticky Toffee Pudding and Dulce de Leche ice cream
Closing Remarks
We were pleasantly surprised by an experience that exceeded our expectations. Gordon's signature dish, a perfectly cooked beef wellington, is outstanding. The apps, sides and dessert are also delicious and everything is presented with attentive service. Another pleasant surprise was the three course prix-fixe menu, reasonably priced by Vegas standards.
Chef can cook and plays a role each year in our family Christmas dinner. His mashed potatoes pair beautifully with our prime rib roast. You can find the recipe, modestly titled World's Best Mashed Potatoes – Here.