Traffic was light and it was snowing as we drove along the lakefront on our way to Juno. As I watched the huge flakes fall quietly, a sense of calm rushed over me. It was quite the zen moment and my thoughts turned to the Omakase feast we were about to enjoy with Chef B. K. Park. For three days we enjoyed all Chicago had to offer. We feasted on molecular tasting menus to Mexican, michelin starred restaurants to basic pub grub and the inimitable local pizza. This was the last stop on our culinary tour and we were ready for some sushi.
Juno is one of Zagat's "hottest Japanese restaurants in America" , holds a Michelin Plate rating and, of 200 sushi restaurants in the metroplex, rated best by Chicago Magazine. Now you know why we were excited.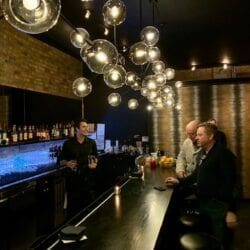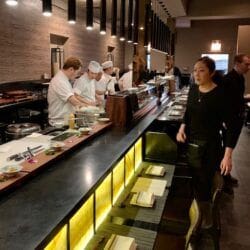 We began our evening with Japanese whiskey, then joined two other lucky couples in the dining room. Chef Park was ready for us at the omakase counter and after greeting us, began straight away preparing our dinner.
I refreshed my memory on sushi etiquette before our visit, because I was afraid of committing a faux pas. I re-read about using chopsticks, how to handle nigiri, and the taboo of mixing wasabi with soy sauce. This was a special experience and I sincerely wanted to show my respect to the chef and staff for their hospitality. One of the most important tips I read, was that we should invite the chef to share a sake during our meal. Our treat of course.
I have no idea if that had any influence on our tasting, but an expected fourteen courses ballooned into a much larger sampling. Everything was fresh, delicious and beautiful. He took very good care of us.
Our Omakase Tasting
Omakase refers to the practice of leaving everything in the chef's hands, entrusting him to choose the entire menu.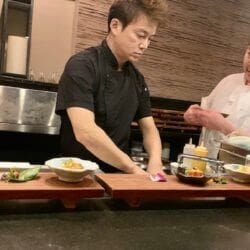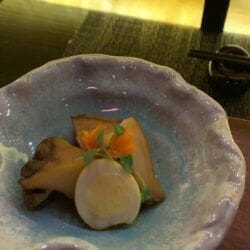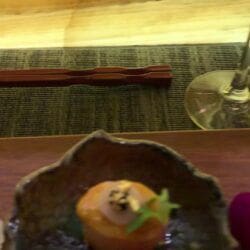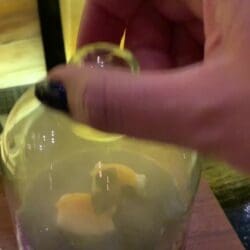 Abalone, King Crab Bite and Smoked Yellowtail Tuna with Portell Cava Brut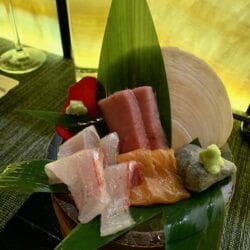 King Salmon (Ora Sake), Lean Tuna (Akami) and Seabass Sashimi (Suzuki) and Konteki Daiginjo Sake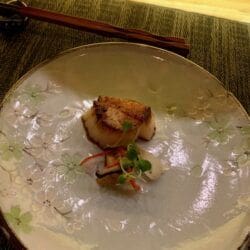 Seared Sea Scallop paired with Boomtown Pinot Gris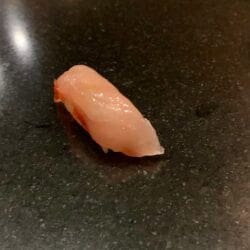 Amberjack (Kanpachi) Nigiri and Yuko No Bosha, Mukansa Sake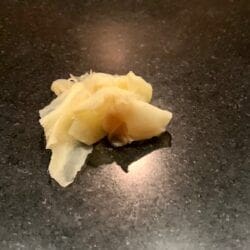 Red Snapper (Madai) Nigiri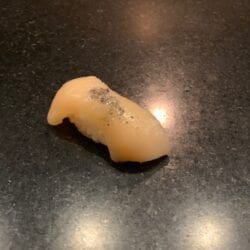 Scallop (Hotate) Nigiri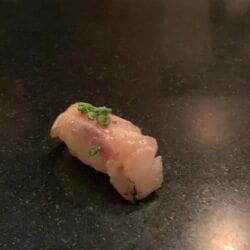 Halfbeak (Sayori) Nigiri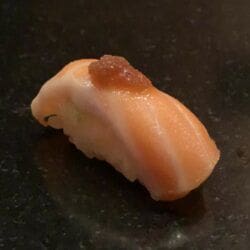 Fluke (Hirame) Nigiri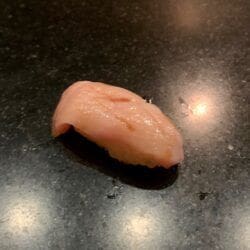 Chutoro Medium Fatty Tuna Nigiri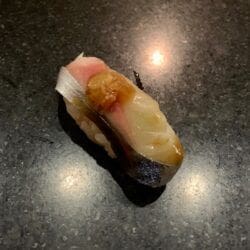 Threadfin Bass (Itoyori) Nigiri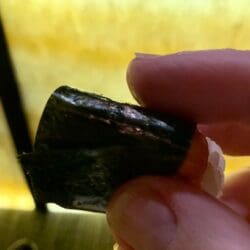 Makeral (Aji) Hand Roll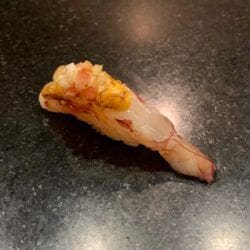 Red Prawn (Aka Ebi) Nigiri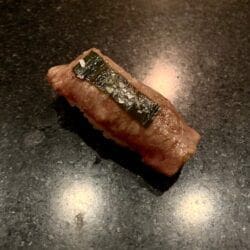 Duck Ochazuke and Suijin Junmai Sake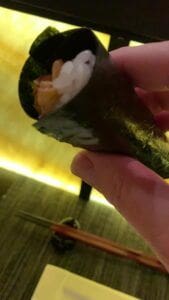 Temaki Spicy Octopus (Tako) Hand Roll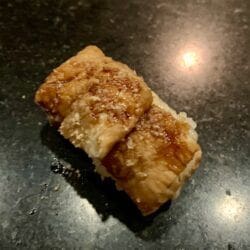 Juno Aka Anago Sea Eel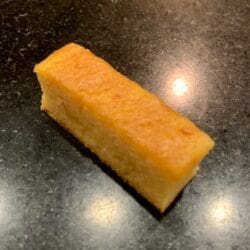 Juno Tomagoyaki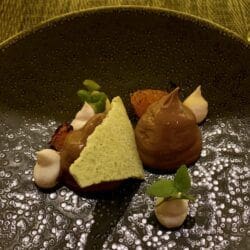 Egg Custard – Tamago
And just one more thing…
The photos prove the food was beautifully prepared, but you will have to take my word that each bite was divine and accompanied with impeccable service.