The seed for my interest in Kachka and all things Russian was planted long ago. Mr. Plymale tricked me into thinking the Russian language was easily learned by introducing me to cognates. Those are words that have similar sound and meaning in English, like doctor and tractor. Several words looked familiar in the Cyrillic alphabet and there was the cool factor. The cold war was in full swing and Russian was way more cool than Latin, French or Spanish.
As lead scout, Kachka popped onto my radar while planning a trip to Portland, Oregon. My task was finding good eats and the prospect of Russian cuisine was intoxicating, even without vodka. I had never tasted it, and a foodie travel show "fixer" known as Zamir, spent a lot of time in the former Soviet bloc talking up the food. I had to dine there.
The chef-owner of Kachka, Bonnie Morales, describes her cuisine as Russian soul-food inspired by the Soviet Union and its satellite countries. She admits to tweaking the recipes with some French techniques, but retains their original integrity. She says a Russian meal is as much about how you eat as it is about what you eat. A table full of small bites and a toast with each is a traditional Soviet ritual. It's called the Ruskie Zakuskie Experience.
Our meal, beginning with vodka flights and meandering through a large swath of the menu exceeded our expectations in every way. If you are traveling to Portland make this one of your dinner destinations.
Our Ruskie Zakuskie Experience In Pictures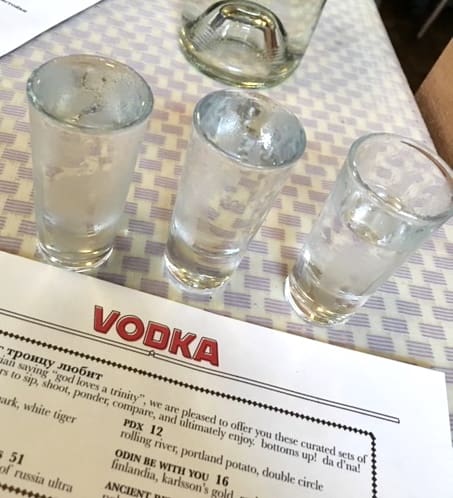 Flight of the Oligarchs – Imperia, Beluga Gold and Jewel of Russia Ultra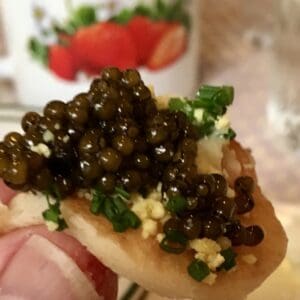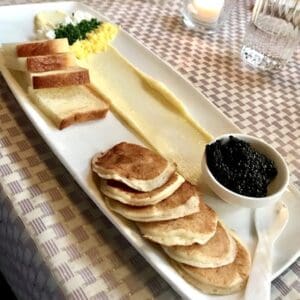 Imperial Gold Kaluga and Amur Hybrid Caviar with butter, blini, challah, chives and sieved egg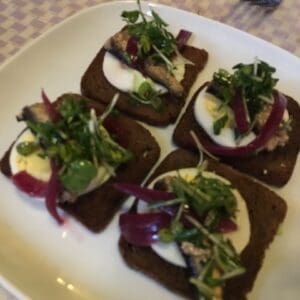 Baltic Sprat Butterbrodi – Tiny smoked fish with parsley mayo on pumpernikel toast
Norwegian Mackerel on Tvorog cheese with onion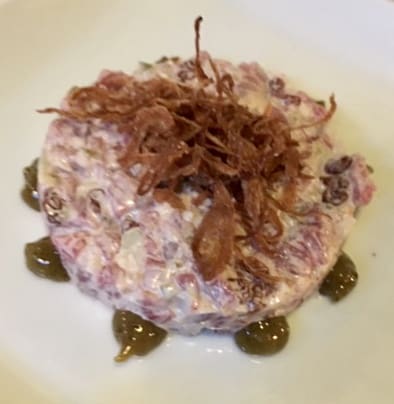 Lamb Tartare with cinnamon, barberries, pickled green almonds, sumac, cured yolk sauce, fried onions and lavash crisps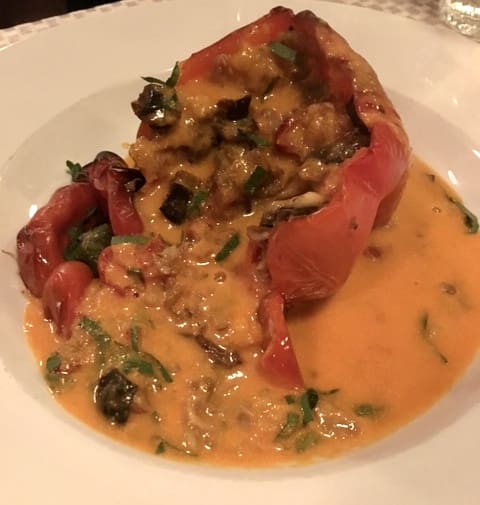 Stuffed Tomato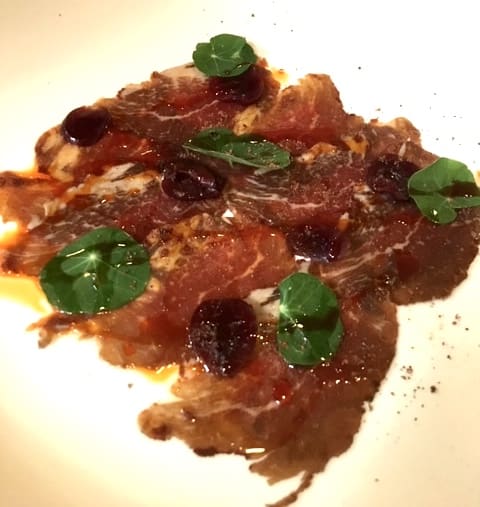 House cured sliced salo with olive oil and sour cherries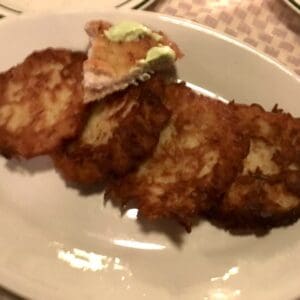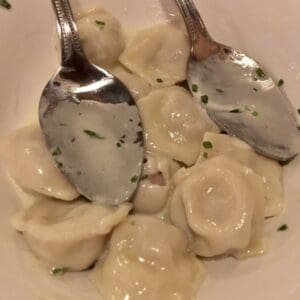 Potato Latkes with Smetana (Russian sour cream)
Tvorog Vareniki – dumplings stuffed with farmers cheese in vinegar butter sauce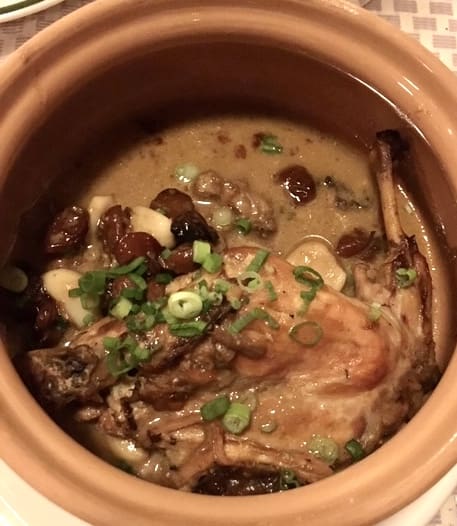 Rabbit in a Clay Pot – braised in smetana, porcini, sour cherries, garlic and draniki